Although unsuspecting at first, Brussels is one of the world's leaders in terms of business, politics, and culture. As the capital of both Belgium and the European Union, there is a whole lot going on in this city. That is a reason alone to pay Brussels a visit.
Although Brussels does not have a ton of normal residents, it is truly a hub for action. There is so much to do and see in the area that you could spend a solid few days here and still not see it all.
One of the best ways to fully take in what this city can offer is by engaging in luxury. Luxurious hotels can up the ante and take your experience to that next level. As long as your budget allows, take your trip up a notch.
Here are five of the best luxury hotels in Brussels!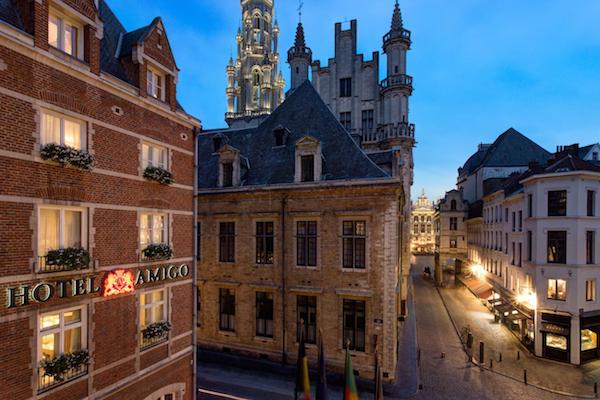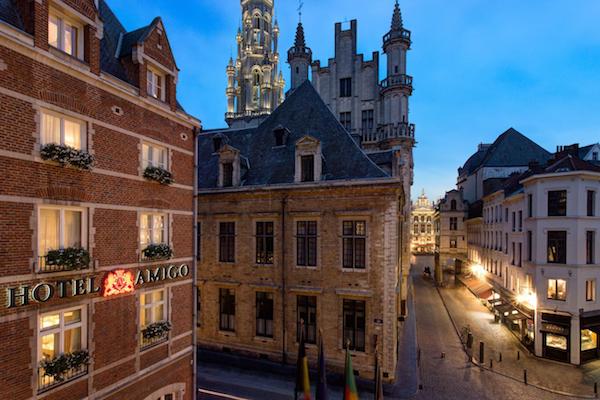 Hotel Amigo
To kick off our list, we have the Hotel Amigo. Brussels is a unique blend of historical and contemporary styles throughout. One of the more contemporary locations is the Hotel Amigo. However, the hotel building is over 500 years old. New design changes and art installations transform the interior into today's day and age.
One of the biggest selling points is the location. It is located right in the city's center, so you have quick access to some of the best sites and scenes right there. One of which is the Grand Place. This is a super famous and gorgeous square that is within easy walking distance. This is a huge perk to keep in mind.
Hotel details
Address: 
Vruntstraat 1-3, 1000 Brussel, Belgium.
Guest rating:
4.6 out of 5
Price per night:
From $274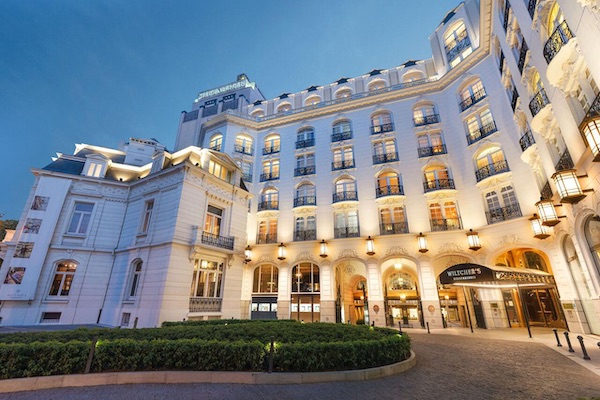 Hotel Steigenberger Wiltcher's
With 225 total rooms, we have the Hotel Steigenberger Wiltcher's. This location is just over 100 years old and packs a traditional punch from the moment you see it from the street. This is paired with a modern take in the individual rooms to provide an interesting mix.
There are also a few different upgrades available when it comes to the room options. Some room options include deluxe, superior, junior, executive, and presidential. So, if you want to spend a little more money, the option is there. Even if you choose not to, having the option for some additional and updated rooms is always a plus.
Hotel details
Address: 
Avenue Louise 71, 1050 Brussels, Belgium.
Guest rating:
4.4 out of 5
Price per night:
From $220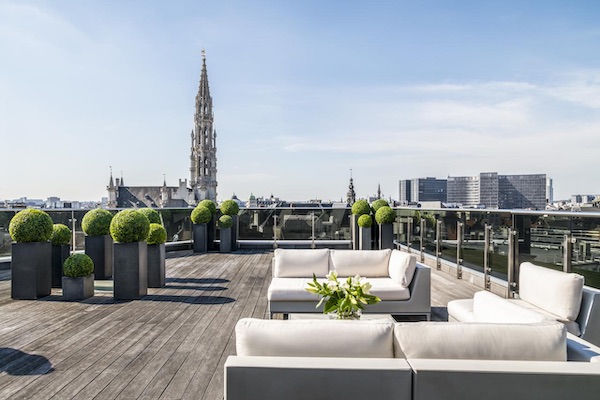 Warwick Brussels
Up next on our list is the Warwick Brussels. As you already know, Brussels is a bustling city that has a ton going on. Being in the city's center can get you into the heart of the action so you don't miss a thing. This is exactly what you get along with a stay at the Warwick Brussels.
Staying downtown is the best way to get to know any new city you may come across. You are instantly thrown into the action so you can experience as much as you can.
One of the unique factors of this hotel is the rooftop terrace. You can relax and get magnificent views of the surrounding area here.
Hotel details
Address: 
Rue Duquesnoy 5, 1000 Brussels, Belgium.
Guest rating:
4.2 out of 5
Price per night:
From $120
Sofitel Brussels Europe
If you want access to some hotspots without staying in the middle of the action, the Sofitel Brussels Europe could be a good option for you. It is separated from the historical district in a new and improved area that is a bit more modern and focused on business.
However, this does not mean it isn't worth checking out. In terms of value, there are a number of fantastic amenities that can be used right on site. Some options include yoga classes, a restaurant, a bar, free wifi, and even more.
If you want to take some time to access the heart of the city, this is the option for you.
Hotel details
Address: 
Place Jourdan 1, Etterbeek, 1040 Brussels, Belgium.
Guest rating:
4.4 out of 5
Price per night:
From $120
Stanhope Hotel
Last, but absolutely not least, we have the Stanhope Hotel. Because of the European Union and a lot of other business-centric opportunities, Brussels' accommodation options can be great uppity and business heavy.
Sometimes, this is not always the best way to go. You may want a more cultural and local experience. This is what the Stanhope Hotel offers to you.
More than a business hotel, the Stanhope resembles an exclusive townhouse experience that delves you into Belgian culture more than many of the other options. With about 125 rooms, things fill up quickly due to the high demand. So, be sure to reserve a room as early as you can.
In terms of amenities, there are a few that stand out. These include a sauna, spa, restaurant, bar, garden and more.
Hotel details
Address: 
Rue du Commerce 9, 1000 Brussels, Belgium.
Guest rating:
4.5 out of 5
Price per night:
From $170
About our luxury hotel recommendations in Brussels
We are a travel research company. Our team helps you discover the best luxury hotels in Brussels by researching the internet for you. We have also visited some of these places. Hence, it's not just our opinion, it's the opinion of many travelers who have been there before you. We make it easy for you to find out about the most luxurious and exclusive 5-star hotels in the city.
Please note, we only list hotels that have an aggregated guest review rating of at least 4.0 out of 5. We aggregate all reviews from different booking sites and other unbiased review websites. Hence, you can be certain all hotels listed above offer you a great stay in Brussels.
Best price guarantee
We partner with Hotels.com and Booking.com to make sure you get the best price for your stay in Brussels! Both sites offer price matching. That means you pay the lowest prices for your stay. If you find a cheaper offer on another website for the same luxury hotel in Brussels at least 24 hours before check-in, contact them to claim a refund of the difference!
Top 5 luxury hotels in Brussels
Now that you've gone over this guide, let's summarize it. We got to know what the best 5-star hotels in Brussels are thanks to thousands of guest reviews and tips from travel experts:
More Brussels guides
If you like the advice we've given you above, make sure to check out some of our other articles about Brussels:
Best boutique hotels in Brussels