Las Vegas, Nevada is one of the most well-known attractions in the United States. Although many people see Vegas as a land of temptation and partying, there really is a little bit of everything here. Yes, gambling is a top attraction, but Las Vegas has evolved into something so much more. Whether you are single and looking for a good place to meet people or you have a whole family, Vegas has plenty of attractions. From the M&M World to the Bellagio, there is a vast spectrum of opportunities here.
The easiest way to make the most of your time in Las Vegas is by staying in the best area that fits your needs. Going to Vegas is no longer just staying on the strip. The surrounding areas have also benefited from a large number of tourists. There are a few different areas that all bring something unique to the table. Here are five of the best areas to stay in while visiting Las Vegas!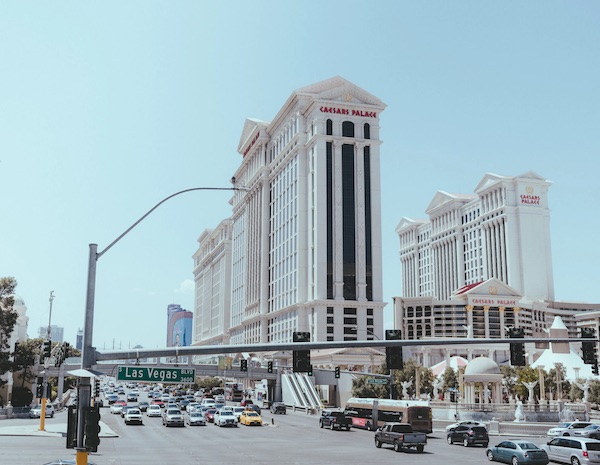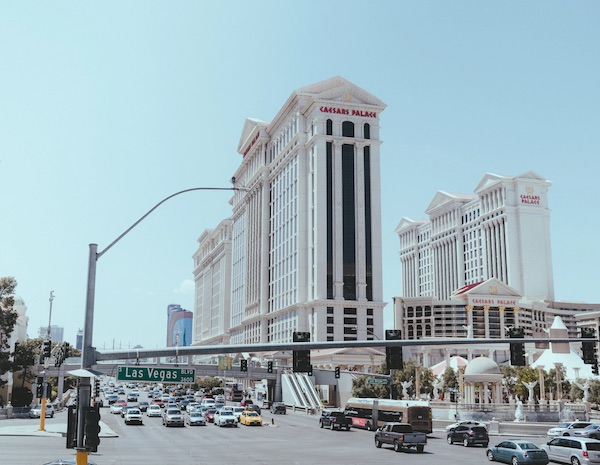 Downtown
Downtown Las Vegas is a great place to stay to experience the actual Las Vegas. This is where the "city of Las Vegas" is. It is mostly known for The Strip, but there is a real city here and it is nestled just north. The focal point of Downtown is the Fremont Street Experience. This is a really interesting area that offers a cool shopping experience. A five-block area is completely blocked to traffic and is an open area for shoppers to stroll around and enjoy the mall.
There are also some casinos and fantastic restaurants Downtown. While shopping during the day, end the night by going out to eat or playing some slots. Some other activities that you can partake in include attending Broadway shows and hitting up the various bars. Downtown has a pretty underrated bar scene that is worth checking out.
Best place to stay in Downtown Las Vegas
Downtown Grand Hotel & Casino. Address: 206 North 3rd Street, Las Vegas, NV 89101, United States of America.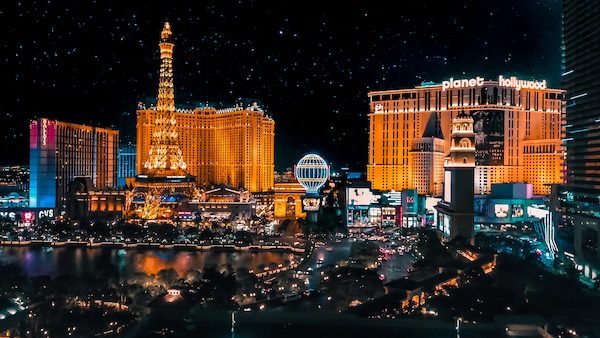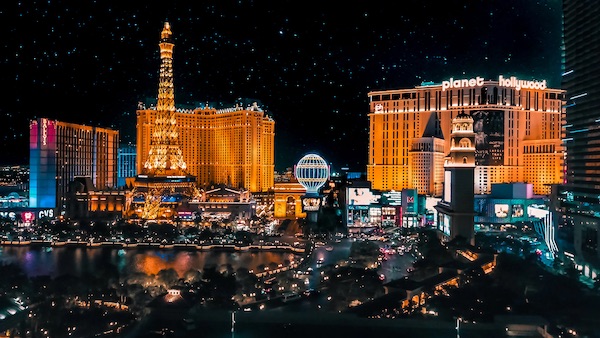 The Strip
The Strip is the most obvious location in Vegas. On most levels, it does live up to the hype and has some cool things to do. This is the most touristy area in all of Nevada, but that does not mean it should be avoided. The Strip is a four-ish mile stretch that brings the countries most prestigious casinos, hotels, and restaurants.
Throughout the year, huge live music venues are hosted with the world's top talent. Plus, Las Vegas has become a place to watch professional sports which is something that the area didn't have just a few years ago.
Another huge change that Las Vegas has seen is the outdoor areas that are tons of fun. Years ago, The Strip was known for the huge casinos and staying inside gambling for 10 hours at a time. Now, there are tons of outdoor focal points like Ferris wheels and rooftop amusement parks. This is no longer a dark, dreary place that can't be fully enjoyed.
Best place to stay in The Strip
ARIA Sky Suites Resort. Address: 3730 S Las Vegas Blvd, Las Vegas, NV 89109, USA.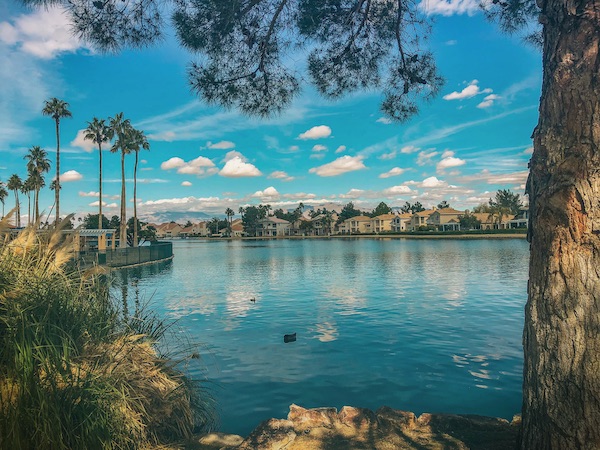 Lake Las Vegas
Lake Las Vegas is a beautiful body of water and the surrounding area has a unique perspective on Las Vegas. By staying at Lake Las Vegas, you will be close to The Strip, but you won't have to deal with the hustle and bustle that comes along with it. You will be just minutes from all the popular attractions, but you won't have to deal with such a big flow of tourists.
Plus, staying on the lake itself is a great perk. It is a great place to swim, fish, and engage in some water sports. After a busy day of activities, have dinner in a gorgeous dining room overlooking the lake at one of the various restaurants located right on the lake.
Lake Las Vegas is butted up against Henderson which is one of the biggest cities in Nevada. You will be in a great location with Las Vegas proper and Henderson both right next to you. There is no shortage of entertainment and activities when staying at Lake Las Vegas.
Best place to stay in Lake Las Vegas
Hilton Lake Vegas Resort & Spa. Address: 1610 Lake Las Vegas Parkway, Henderson, Las Vegas, NV 89011, United States of America.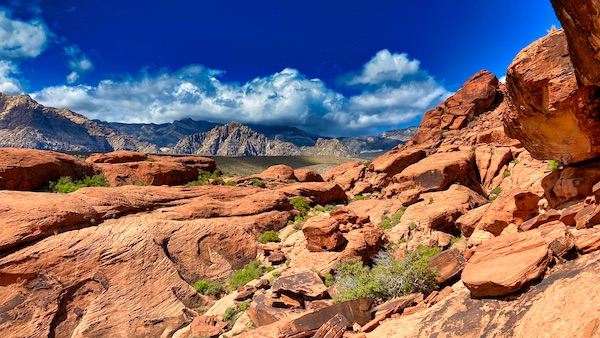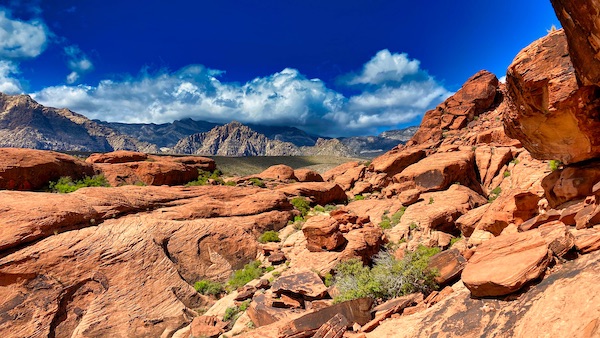 Summerlin
Located in the West Valley of Las Vegas is Summerlin. This is a much different area from The Strip and Downtown. This is a fairly residential area, but there are some cool attractions for all sorts of visitors. Some of Nevada's best golf courses are located in Summerlin. There are also tons of public parks and hiking trails littered throughout the neighborhood. This is the part of the Vegas area that focuses on its natural features. Staying here will let you live in a much different environment but still be just a 15-minute drive from The Strip.
Along with The Strip, you are also within proximity of Mt. Charleston and Red Rock Canyon. These are two beautiful features of the region that often go unnoticed because of The Strip's popularity. All of this considered, this is a great place for families to stay. You will be in a very safe area that is close enough to the rest of Vegas to enjoy it all.
Best place to stay in Summerlin
JW Marriott Las Vegas Resort and Spa. Address: 221 N Rampart Blvd, Summerlin, Las Vegas, NV 89145, United States of America.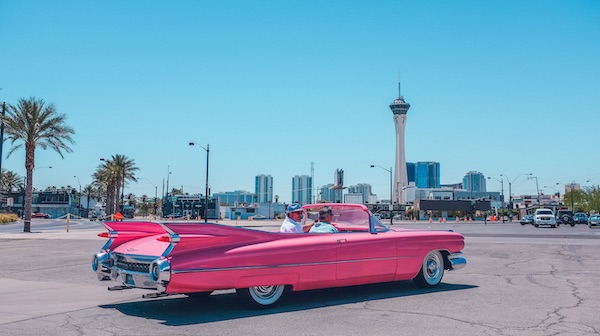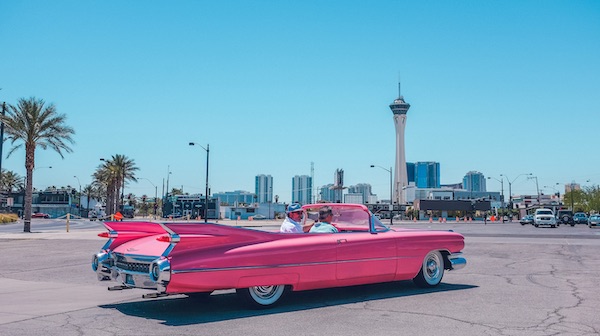 North Strip
To round out the list, we have the North Strip. As the name implies, North Strip is an area directly north of the main drag. This isn't the nicest area to stay, but it will keep you in proximity to the top attractions while also saving some money on accommodations. This is the little piece of land that connects the north end of The Strip and Downtown Las Vegas.
The biggest (quite literally) attraction in the North Strip is The Strat. The Strat is the tallest structure in the western half of America. This is a cool feature of this area as North Strip isn't very big or well-known to be a tourist area. But, none of that means it isn't worth considering.
Plus, being within walking distance to top casinos and attractions is a very valuable aspect of visiting Vegas. That being said, be sure to look into North Strip and see if there is a place for you!
Best place to stay in North Strip
SLS Hotel & Casino. Address: 2535 S Las Vegas Blvd, Las Vegas, NV 89109, USA.

Where travel critics stay in Las Vegas
Want to know where travel critics from publishers like The New York Times, Frommer's, Fodor's and Lonely Planet stay in Las Vegas? Check out our overview of all recommended hotels, hostels and B&Bs in Las Vegas.
Budget
"Launching onto the Las Vegas Strip in late 2014, LINQ, formerly the Quad, has cemented its position as a solid all-rounder. Its fresh, white rooms have fun splashes of color and sleek Euro-styled furniture." — Lonely Planet.
Address: 3535 S Las Vegas Blvd, Las Vegas, NV 89109, USA.
Mid-range
"NoMad Las Vegas is a hotel within a hotel; specifically, the Park MGM, the completely re-thought former Monte Carlo. It's all old-world luxury here, with sexy dark corners and a grand, library-inspired restaurant." — CN Traveler.
Address: 3772 South Las Vegas Boulevard, Las Vegas Strip, Las Vegas, NV 89109, United States of America.
Luxury
"The Bellagio was the premier option on the Las Vegas Strip when it opened in October 1998, and it has maintained a luxurious, high-class atmosphere and experience ever since." — Fodor's.
Address: 3600 S Las Vegas Blvd, Las Vegas, NV 89109, USA.
FAQ: Las Vegas hotel recommendations
If you're looking for a budget, boutique, or luxury hotel in Las Vegas-or maybe your travel plans require an excellent hostel? Want to know which hotel serves the best breakfast? Here are all those answers and more about where to stay in Las Vegas.
What is the best budget hotel in Las Vegas?
If you're looking for a cheap hotel in Las Vegas, then book Tuscany Suites & Casino. It's an excellent budget hotel offering great value for money. It's in a good location, it's been recommended by travel experts and the hotel has excellent customer reviews. Make sure you check our shortlist of the best cheap hotels in Las Vegas.
What is the best boutique hotel in Las Vegas?
You like some luxury but don't like the famous chain hotels. If you're looking for the best boutique hotel in Las Vegas, you should check out Nomad Las Vegas. It's a very cool hotel that has been highly recommended by travelers and experts. Also check out our list of the best boutique hotels in Las Vegas, it's a manually curated list of the most unique and romantic hotels in the city.
What is the best luxury hotel in Las Vegas?
If money isn't a problem and you're looking for a luxury hotel in Las Vegas, then go for Hotel Bellagio. The hotel offers excellent service, it's in a top location, it has been rated very highly by previous guests and renowned travel critics have recommended it. Make sure you check our shortlist of the best luxury hotels in Las Vegas, it's a manually curated list of the most exclusive 5-star hotels in the city.
How much does it cost to stay in a Las Vegas hotel?
For a 3-star hotel, you have to pay around $130 per night and for a 4-star hotel, you would be looking at $190 per night. If you're after a luxury 5-star Las Vegas hotel then you can expect to pay around $320 per night.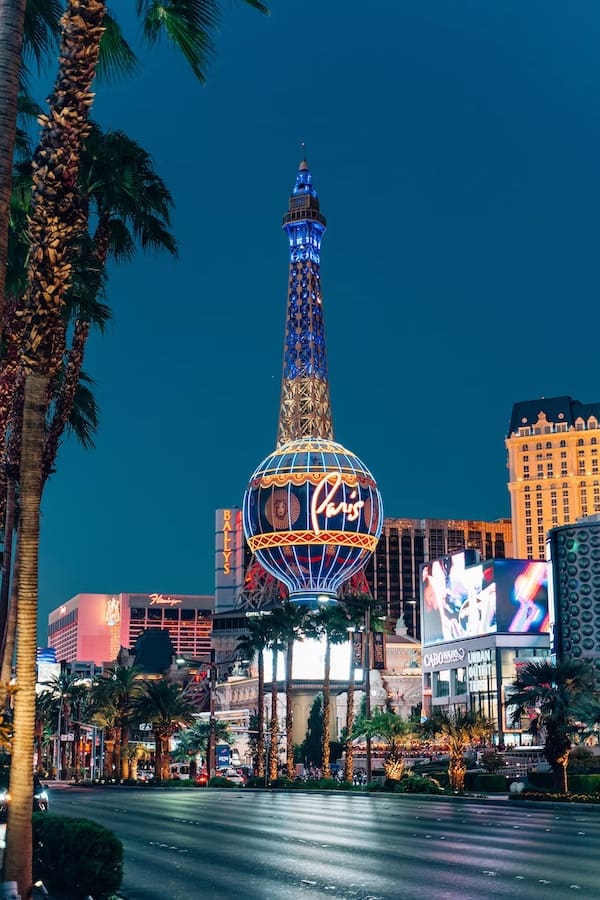 Best time to visit Las Vegas
The best time to visit Las Vegas is from March to May and from September to November. These months offer the perfect combination of comfortable temperatures, lighter tourist crowds, and an abundance of events that make it a fantastic time to explore everything the city has to offer.
In the spring and fall, Las Vegas boasts an average temperature ranging from the mid-60s to the low 80s, which is perfect for enjoying outdoor activities like pool parties, golfing, or strolling along the famous Las Vegas Strip.
Visiting Las Vegas during these months also means you'll be able to experience some truly unforgettable events! In the spring, gear up for Vegas Uncork'd, a culinary extravaganza featuring the world's top chefs, or check out the Electric Daisy Carnival, a massive electronic dance music festival that draws fans from all around the globe.
Fall visitors can't miss the Life is Beautiful music and art festival, as well as the Las Vegas Food & Wine Festival, where you can indulge in a variety of delectable dishes and fine wines.
Another reason why this is the best time to visit Las Vegas is the opportunity to take advantage of lower hotel rates and fewer tourists. With lighter crowds, you'll have an easier time scoring tickets to some of the most sought-after shows, like Cirque du Soleil or a mesmerizing magic performance.
Plus, you'll be able to explore popular attractions, such as the High Roller observation wheel or the Mob Museum, without feeling rushed or overwhelmed by masses of people.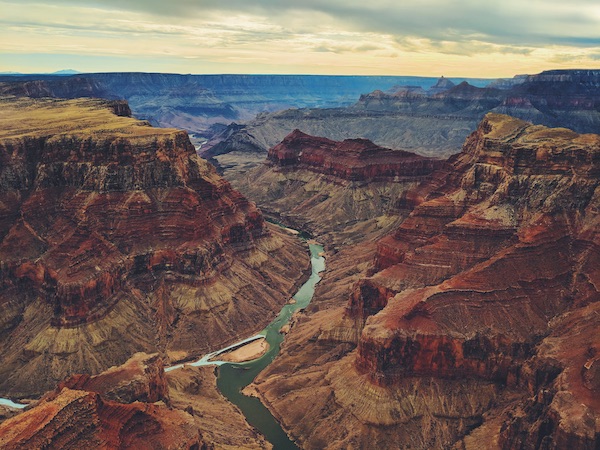 Best things to do in Las Vegas
There are a lot of things to do in Las Vegas and surrounding areas, including day trips, attractions, museums, sightseeing tours and many other activities. Here's our list of 3 things you should definitely do when you're in Las Vegas:
Grand Canyon National Park Bus Tour
Join us for a journey to the Grand Canyon South Rim! Along the drive to the canyon, you will get to stop along historic Route 66 to see the Grand Canyon Caverns. Price: $105. More info.
Helicopter Flight at Night over the Las Vegas Strip
Enjoy panoramic views of Las Vegas, the entertainment capital of the world! Spectacular views of the Bellagio fountain, the laser beam at the Luxor and the dazzling Stratosphere Tower on your helicopter flight over the Las Vegas Strip. Price: $89. More info.
The High Roller at The LINQ
At more than 550 feet (167 meters) tall, the High Roller in Vegas isn't your county fair Ferris wheel. See for yourself during a 30-minute revolution in one of the High Roller's 28 air-conditioned compartments. Price: $21. More info.
More things to do in Las Vegas
Deciding where to stay in Las Vegas
To summarize, this travel guide has covered the best areas of Las Vegas, as well as some hotel tips and things you can do. It's now up to you to decide which area you prefer.
Top 5 neighborhoods to stay in Las Vegas
Downtown
The Strip
Summerlin
Lake Las Vegas
North Strip
As you have seen in this article, there are a lot of things to explore, and deciding where to stay in Las Vegas is important. Whether you stay in Downtown, The Strip, Summerlin, Lake Las Vegas or North Strip, all those neighborhoods are in good locations.
The atmosphere of the area, whether you travel for leisure or business, whether you travel with your family or friends, and proximity to the attractions you prefer to visit should probably be the deciding factors. Whatever your preference is, you'll have a great time in Las Vegas.
Check out our other guides about the best places to stay in Las Vegas: