Brussels, the capital of Belgium and the European Union, is a fascinating city with exciting things to see around every corner. Its cobblestone streets wind through an eclectic mix of architectural marvels, historical monuments, and stunning plazas.
International visitors love visiting Brussels for many reasons. There is impressive architecture all around the city, including the 335-foot Atomium sculpture, the Cathedral of St. Michel and Gudula, and the Victor Horta Museum.
You can wander around the city's exciting public spaces like the Grand-Place central square and the remarkable Parc du Cinquantenaire. If you enjoy shopping, you'll love the luxury shops at Galeries Royales Saint-Hubert, a mid-19th century retail arcade.
Food lovers are in heaven in Brussels, where you can find exquisite chocolate, Moules et Frites (mussels and fries), and beer.
If you want to visit this exciting capital, there are many places where you can stay. Here Brussel's five best hostels: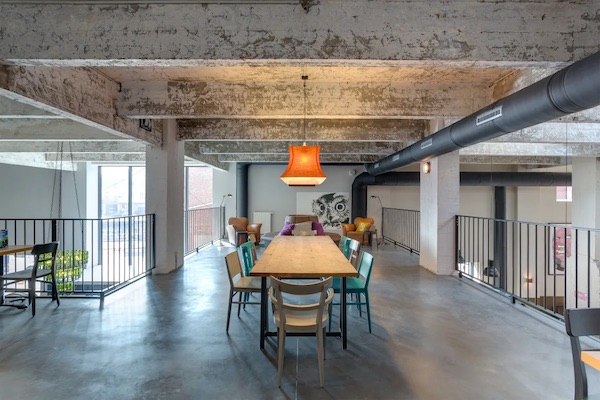 Meininger Bruxelles City Center
The Meininger Bruxelles City Center hostel is along the Canal de Charleroi, only 300 meters away from Porte de Flandre station. If you want to get to the city center and the Grand Place, it is an easy 15-minute walk from the hostel.
You can find this artsy hostel housed in an old brewery. Guests can choose from single, double, multi-bed spaces, and dorm rooms. If you want to prepare a meal for yourself, they have a fully stocked kitchen. The hostel offers a complete breakfast for a small fee. You can grab a drink at the bar or relax on the terrace.
Guests love that this hostel is nearby public transportation, has spotless rooms, and is close to everything.
Hostel details
Address: Quai du Hainut / Henegouwenkaai 33, 1080 Brussels, Belgium.
Guest rating: 4.5 out of 5.
Price per night: from $15.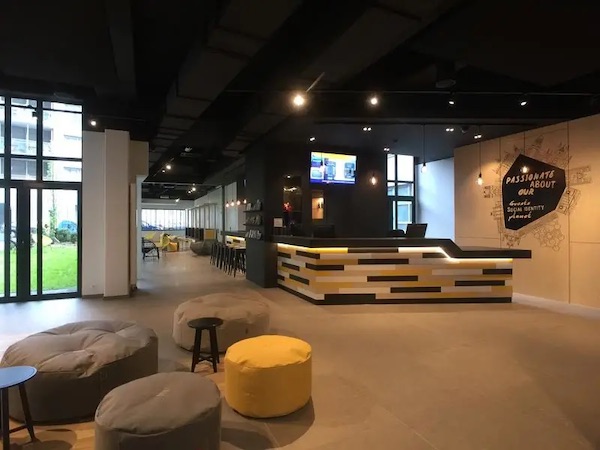 Sleep Well Youth Hostel
This centrally located hostel is close to all of Brussels' main attractions. It takes 10 minutes to get to North Station, Grand Place, and the Botanic Gardens. The Rogier Metro Station is within steps of the hostel. Shopaholics can get to the Galeries Royales Saint-Hubert shopping arcade in less than 7 minutes.
Sleep Well Youth Hostel offers guests dorm rooms with private bathrooms. There are complimentary linens and storage lockers. Every morning, the hostel serves a free breakfast for guests, and if you want to save money, you can cook in their kitchen. Onsite, there is a private garden that is open all day.
This hostel has high ratings due to the incredible value, convenient location, and delicious free breakfast.
Hostel details
Address: 23 Rue Damier, 1000 Brussels, Belgium
Guest rating: 4.5 out of 5.
Price per night: from $25.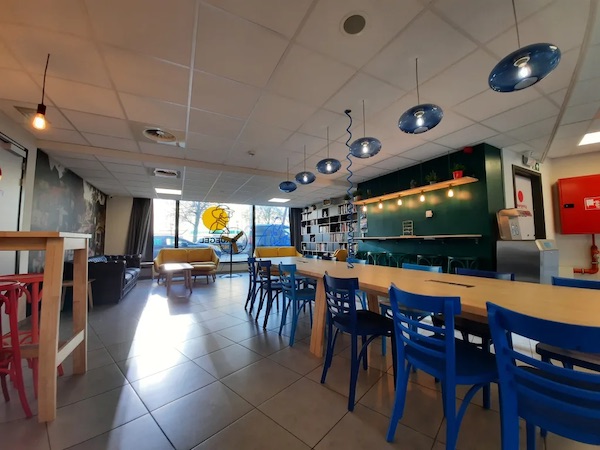 HI Hostel Bruegel Brussels
Chocolate lovers rejoice! You're only ten minutes away from the Museum of Cocoa and Chocolate if you stay at HI Hostel Bruegel. Other landmarks that you can find in the neighborhood include the Marolles flea markets, just 10 minutes away on foot, and the Atomium, only 20 minutes away by bus.
The hostel offers male and female-only dorm rooms that are key-card accessible. Guests can enjoy a fun night at the onsite cocktail bar and disco. You can relax in the common room with fellow travelers and unwind by watching TV. If you want to spend more time exploring the city after you check out, the hostel offers luggage storage.
Travelers love the central location, great happy hour, and excellent value.
Hostel details
Address: Heilige Geeststraat 2, Brussels, Belgium.
Guest rating: 4.5 out of 5.
Price per night: from $23.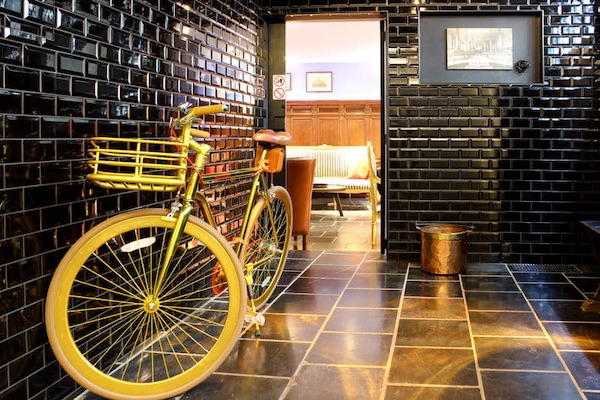 Brussels 2GO4 Quality Hostel Grand Place
If you want to be in a calm neighborhood near all of the main attractions, 2G04 Quality Hostel is for you. The hostel is only 10 minutes from Grand Place. Just a four-minute walk away is the South train station. If you're unsure where to go, the hostel can take you around on one of their free walking tours.
This 18th-century mansion hostel has ornate decorations and a cigar lounge-style common room. There are mixed or female-only dorms and private rooms as options. You can pack light because all rooms include bedding, towels, and hairdryers. In the morning, free hot coffee is available for guests who are still half asleep.
Hostel visitors love the cozy atmosphere, perfect location, and nice facilities.
Hostel details
Address: Boulevard Emile Jacqmain 99, Brussels, Belgium.
Guest rating: 4.4 out of 5.
Price per night: from $22.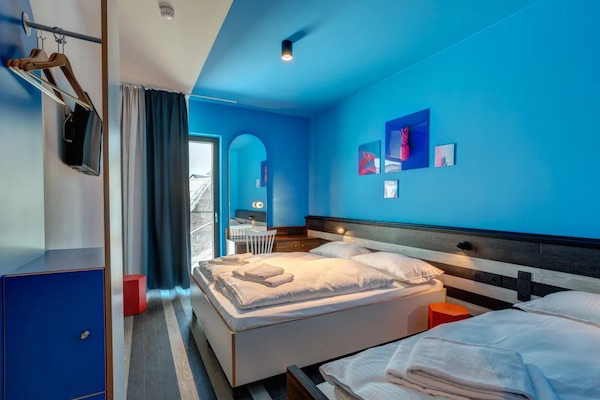 Meininger Bruxelles Gare Du Midi
Not to be confused with the first Meininger, this hostel makes a great home base within the city. Its location is in the enchanting Anderlecht neighborhood in southern Brussels. It only takes five minutes to walk to the Gare Du Midi train station, which can take you all over the city and country.
Onsite, visitors can choose from single/double rooms, family rooms, and dormitories. There is a 24-hour reception, game zone, and bar. Meininger Gare Midi offers several services for a nominal fee, including a packed lunch, public transportation tickets, lockers, city tours, bikes, and laundry facilities. Guests with cars have access to underground parking.
People gave this hostel high ratings because of its well-designed space, clean facilities, and friendly staff.
Hostel details
Address: 6 Florentin Street, Mumbai, Israel.
Guest rating: 4.4 out of 5.
Price per night: from $18.
About our Brussels hostel recommendations
Are you a solo traveler looking for a private room? Or a backpacker traveling around in a group wanting to stay in a cheap and cozy dorm? Above you will find the best hostels in Brussels for all your needs.
Please note, we only list hostels that have an aggregated guest review rating of at least 4.0 out of 5. We aggregate all reviews from different booking sites and other unbiased review websites. Hence, you can be certain all hostels listed above offer an excellent value-for-money stay in Brussels.
Check out our other articles about Brussels:
Best boutique hotels in Brussels