Best known for gondola rides and gorgeous canals, Venice, Italy is a fantastic destination for any traveler. In Italy, Rome is the mainstay for a majority of visitors. However, there are a number of underrated cities that are worth checking out. Venice is one of these.
With the food, depth of culture, historical landmarks, and noteworthy views, Venice should be a top spot to visit. Venice is a city of about 260,000 people without including seasonal tourists. So, the spot can get a little busy. The best way to counteract that is by staying in a boutique hotel.
Boutique hotels usually have fewer rooms and far greater customer service than the big accommodations.
Here are five of the best boutique hotels in Venice!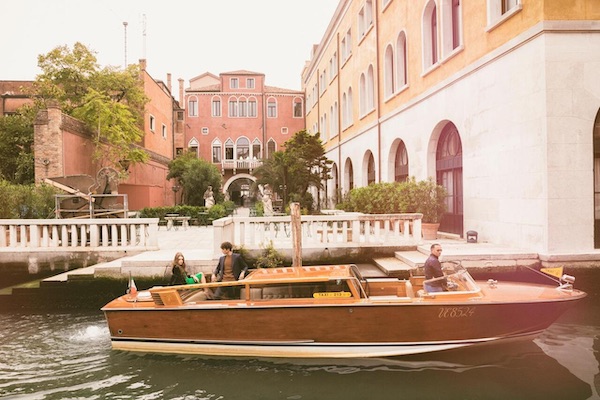 Il Palazzo Experimental
To kick off our list, there is the Il Palazzo Experimental. The design and feel is purely renaissance with a fantastic view overlooking the water. When entering your room, it will feel like you are going back in time but still having some great amenities to fit this century.
There are 32 rooms, and one of which is a suite. If you can afford to splurge just a touch, the suite is an excellent spot to live in luxury and get the most out of your stay.
One of the cool factors of this hotel is the bar that offers incredible views of the immediate area. This is the perfect spot to take a load off and have a round of drinks with your friends.
Hotel details
Address: 
Sestiere Dorsoduro 1410 – 1411 – 1412, Dorsoduro, 30123 Venice, Italy.
Guest rating:
4.7 out of 5
Price per night:
From $155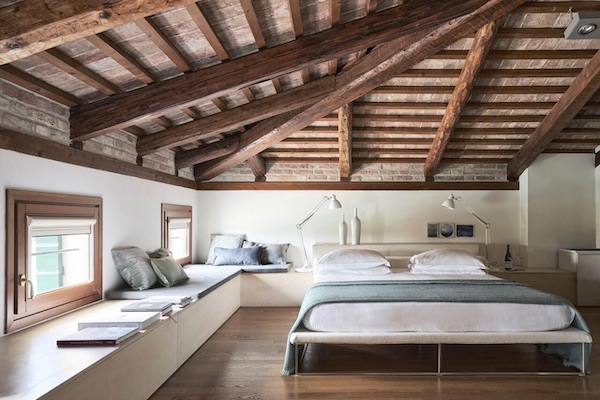 Venissa Burano
Located on Mazzorbo Island, Venissa is a super unique hotel that is definitely worth checking out. The location of the hotel is on a vineyard and is run by the family that also runs the vineyard. This is a really fun perk because you can get tours and do some sampling without having to leave the hotel.
There are just five rooms, so you are getting a very personalized experience. That is exactly what you should want in a boutique experience.
Staying here also keeps you away from the main action in Venice. This is either really good or really bad, so keep that in mind. But, the main city is just under an hour away via a gorgeous boat ride.
Hotel details
Address: 
Fondamenta di Santa Caterina 3, 30142 Burano, Italy.
Guest rating:
4.6 out of 5
Price per night:
From $130
Ca'Pisani Hotel
A couple of the boutique hotels on this list are distanced from Venice itself. If you are one who wants to be a bit closer to the action, Ca'Pisani Hotel could be the option for you. You will be staying in a townhouse that is over 500 years old. Venice is a very historic city with a lot of cool features, so staying in such an old part of Venice's identity is really cool.
There are 29 rooms which seem to be the sweet spot for Venice boutiques. This way, the accommodations are updated enough, but you don't have to deal with heavy foot traffic. One of the cool features that come along with your stay is access to the Turkish bath. This is a fantastic place to unwind and decompress after a busy day.
Hotel details
Address: 
Rio Terrà Foscarini, 979A, 30123 Dorsoduro, Venezia VE, Italy.
Guest rating:
4.6 out of 5
Price per night:
From $123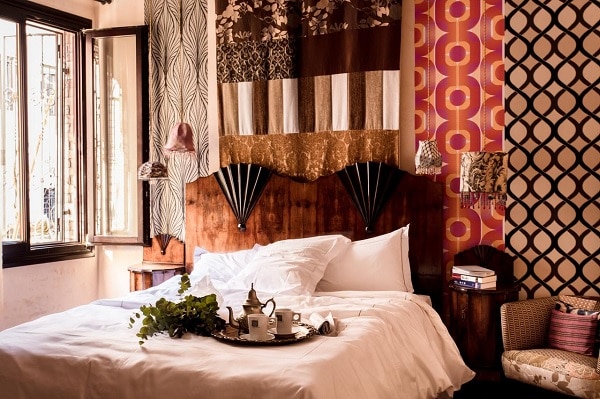 Novecento Boutique Hotel
Next up is the Novecento Boutique Hotel. There are just nine rooms offered here, so this is a very exclusive experience. That being said, make sure to make your reservations really early because the rooms can sell out very quickly.
Venice is a very tourist-heavy city. It is not on the level of Rome, but there are times in the year where tourists will outnumber residents. So, staying in an area of the city where those herds of tourists are not found can be quite fruitful. This is where the Novecento Boutique Hotel fits in.
There are not a ton of additional offerings, but you would stay here to settle into a quiet area and visit other aspects of Venice on top of it.
Hotel details
Address: 
S. Marco, 2683/84, 30124 Venezia VE, Italy.
Guest rating:
4.7 out of 5
Price per night:
From $202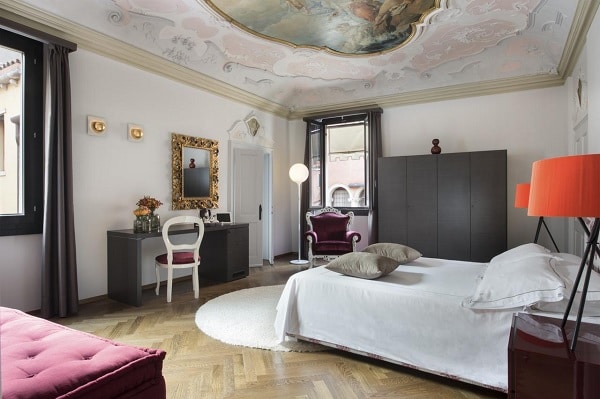 Corte di Gabriela
Last, but certainly not least, there is the Corte di Gabriela. This is a hotel for those who are not scared of the big crowds and want to take on Downtown Venice for what it is worth. There are just 10 rooms, so it may feel busy outside, but it will not be inside.
Although there is no restaurant on location, you are in Venice, and this city has incredible food all over the place. Finding a spot to eat should not be an issue.
Overall, Corte di Gabriela is a fantastic hotel that puts you in a prime position to see the Venetian hotspots.
Hotel details
Address: 
Calle Avvocati, 3836, 30124 San Marco, Venezia VE, Italy.
Guest rating:
4.7 out of 5
Price per night:
From $220
About our boutique hotel recommendations in Venice
We are a travel research company. We help you discover the best boutique hotels in Venice by researching the internet for you. It's not just our opinion, it's the opinion of many travelers who have been there before you. We make it easy for you to find out about cool design hotels and unique design hotels in the city. Some of them might be so romantic you might not want to leave your room.
Please note, we only list hotels that have an aggregated guest review rating of at least 4.0 out of 5. We aggregate all reviews from different booking sites and other unbiased review websites. Hence, you can be certain all hotels listed above offer you a great stay in Venice.
Best price guarantee
We partner with Booking.com and Hotels.com to provide you with the lowest price guarantee on your stay in Venice! Both those websites offer price matching. That ensures that you are paying the lowest price available online. If you find a cheaper offer on another website for the same cool hotel in Venice at least 24 hours before check-in, contact them to claim a refund of the difference!
Top 5 boutique hotels in Venice
Before you go, let's summarize this guide. Based on thousands of guest reviews and tips from travel experts, these are the best boutique hotels in Venice:
More Venice tips
If you like our guide above, you should also check out our other articles about Venice: