The sunny city of Tel Aviv is on the coast of Israel, and it is a fabulous destination for several reasons. The culture and history embedded within Tel Aviv is something that every traveler can appreciate, and the food scene is one of the best and most versatile in the world.
There are breathtaking beaches, astounding museums, and there is a positively thriving nightlife in this city, as well. The Tel Aviv Museum of Art is an eye-catching establishment that is the ideal place to stroll for any appreciator of art, and the Eretz Israel Museum is dedicated to the history and archaeological findings that come from this country.
The very best time to visit Tel Aviv is during the autumn months when it is not blistering hot but still warm enough to enjoy the beach, or in the springtime to see the city in bloom and still have fabulous weather.
We are going to discuss five of the best boutique hotels available in Tel Aviv today.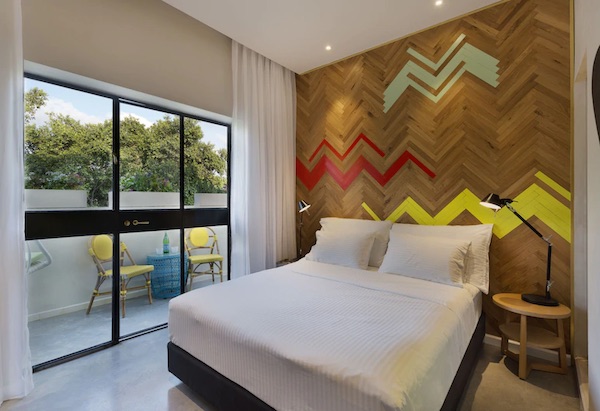 Cucu Hotel
The Cucu Hotel is a welcoming spot in the heart of Tel Aviv that displays bursts of color and delightful touches of artistry in the rooms as well as in the main areas of the hotel. The hotel offers a lovely spa that has several massage treatments available for guests to book. There is also a café within the hotel that serves up a delicious breakfast, lunch, and dinner.
The rooms are cozy and come with flatscreen televisions, luxury bath products, and the suites have relaxing bathtubs and pleasant balconies that are perfect for gazing out upon the beautiful city. The balconies are even set up with hanging pod chairs that are great for those times when you just want to get lost in a book while also getting some fresh air.
Hotel details
Address: 
Dizengoff 83, Tel Aviv, Israel.
Guest rating:
4.5 out of 5
Price per night:
From $150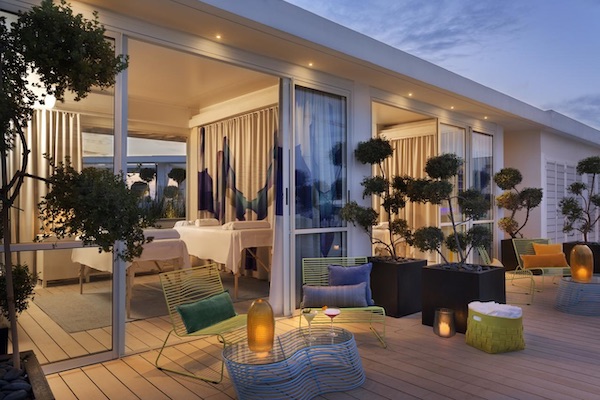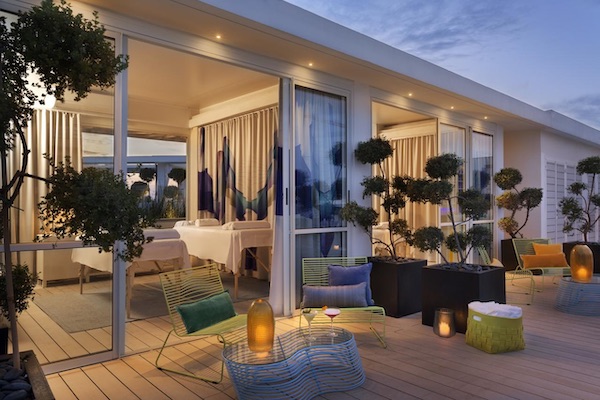 Poli House
Up next we have Poli House by Brown Hotels, a seriously eye-catching hotel that is in an ideal location within Tel Aviv. The truly unique interior design of this hotel is what attracts guests, and the amenities are definitely an added bonus. You will not want to miss the rooftop pool, restaurant, and lounge area, as well as the garden café that makes for the best breakfast environment.
There are several room options at Poli House, ranging from basic lodging with all the necessary amenities to suites that offer panoramic views of the bustling city below. Each room comes with large beds, bathrobes, slippers, a television, and luxurious showers. If you desire a balcony, some of the rooms have this amenity available, as well.
Hotel details
Address: 
1 Nahalat Binyamin st., Tel Aviv, 6516101, Israel.
Guest rating:
4.2 out of 5
Price per night:
From $200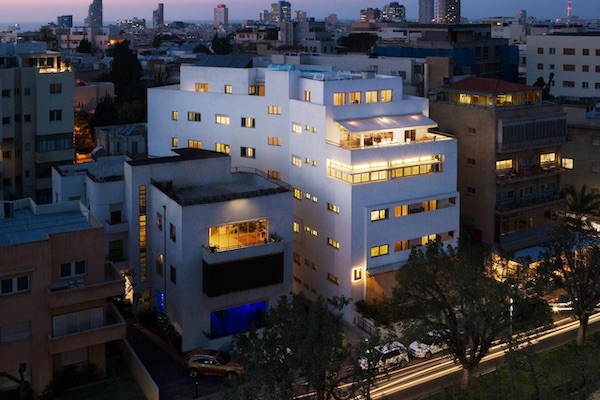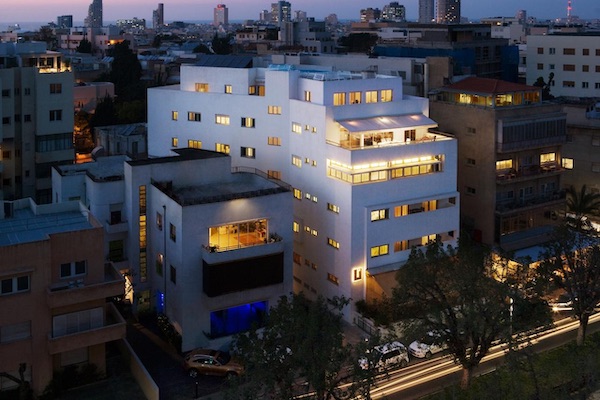 The Rothschild 71
The Rothschild 71 is situated in an idyllic central location in this thriving city. The hotel is incredibly welcoming with its airy and light interior that flows throughout the entirety of the establishment. The lobby area is complete with books, games, and guests can find a daily happy hour here, as well. The hotel offers an a la carte breakfast and bike rentals to guests so that getting around the city is no hassle at all.
The 31 rooms have high-quality furniture, coffee stations, televisions, and sizable windows to let an abundance of natural light in. Deluxe bathrobes await guests in the bathrooms, and the suites even have their own delightful balconies for guests to enjoy during their stay.
Hotel details
Address: 
71 Rothschild Boulevard, Tel Aviv, 65786, Israel.
Guest rating:
4.7 out of 5
Price per night:
From $185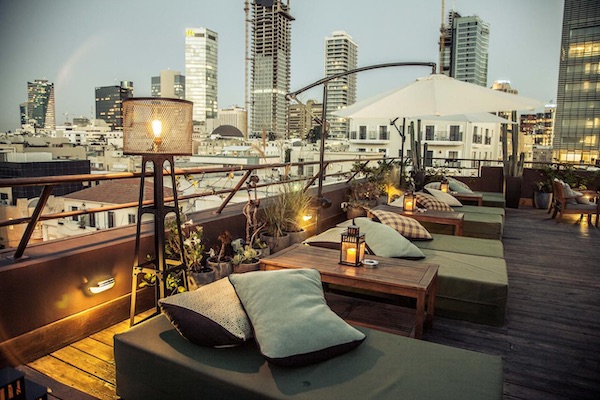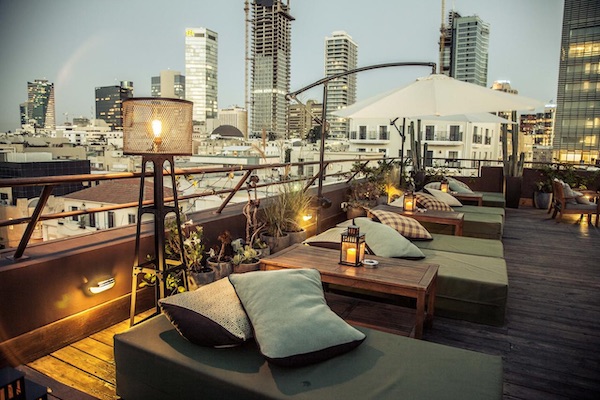 Brown TLV Urban Hotel
At the Brown TLV Urban Hotel, you are only a ten-minute walk away from the incredible beaches of Tel Aviv. The layout of this hotel is truly magnificent, as it has dark wood accents and lush green plants that are strategically placed throughout. The Brown TLV Urban Hotel has a tranquil spa facility and a phenomenal rooftop sundeck that is complete with a relaxing jacuzzi and deluxe lounge chairs for guests to take advantage of. The rooftop lounge is the best spot to gain views of the city, too.
The 30 rooms here vary from the smaller side to much more spacious accommodations with balconies. All of the rooms have extraordinarily comfortable bedding, work desks, high-end televisions, and bathrooms with luxurious showers and bathrobes.
Hotel details
Address: 
Kalisher 25, Tel Aviv, 65165, Israel.
Guest rating:
4.0 out of 5
Price per night:
From $125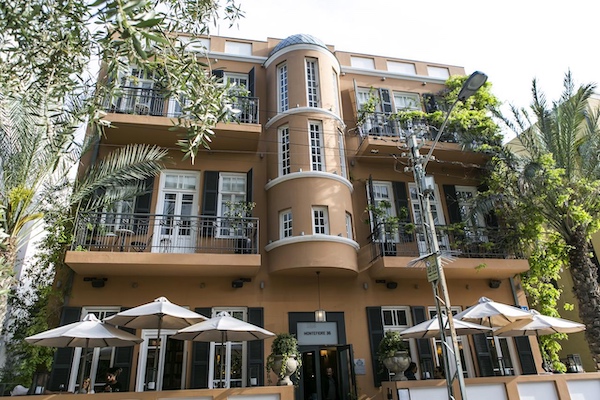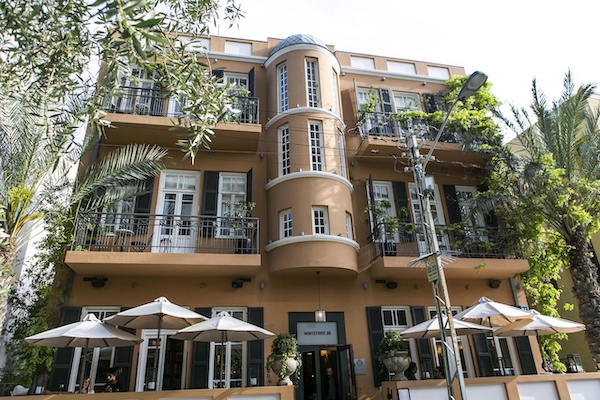 Hotel Montefiore
Lastly, Hotel Montefiore is a quaint space located in a century-old mansion that has 12 exquisite rooms available to guests. Hotel Montefiore is centrally located in Tel Aviv's White City, which is ideal for out-of-towners. The Vietnamese-style restaurant is what attracts many visitors to Hotel Montefiore, and you will undoubtedly leave it highly impressed.
The rooms are designed to allow plenty of natural sunlight in, creating an extremely light and comforting feel to them. Every single room has its own considerably sized library section, as well as luxurious bathrobes, slippers, and locally sourced toiletry products. Guests can also find televisions and spacious bathrooms in each of the rooms, as well as balconies and work desks in a portion of the rooms here.
Hotel details
Address: 
36 Montefiore St., Tel Aviv, 65201, Israel.
Guest rating:
4.7 out of 5
Price per night:
From $320
Tel Aviv is a positively extraordinary city that will easily capture any traveler's heart. These boutique hotels we have listed for you today will guarantee that your entire stay in this city is as peaceful and memorable as can be.
About our boutique hotel recommendations in Tel Aviv
We are a travel research company. We help you discover the best boutique hotels in Tel Aviv by researching the internet for you. It's not just our opinion, it's the opinion of many travelers who have been there before you. We make it easy for you to find out about cool design hotels and unique design hotels in the city. Some of them might be so romantic you might not want to leave your room.
Please note, we only list hotels that have an aggregated guest review rating of at least 4.0 out of 5. We aggregate all reviews from different booking sites and other unbiased review websites. Hence, you can be certain all hotels listed above offer you a great stay in Tel Aviv.
Best price guarantee
We partner with Booking.com and Hotels.com to provide you with the lowest price guarantee on your stay in Tel Aviv! Both those websites offer price matching. That ensures that you are paying the lowest price available online. If you find a cheaper offer on another website for the same cool hotel in Tel Aviv at least 24 hours before check-in, contact them to claim a refund of the difference!
Top 5 boutique hotels in Tel Aviv
Before you go, let's summarize this guide. Based on thousands of guest reviews and tips from travel experts, these are the best boutique hotels in Tel Aviv:
More Tel Aviv tips
If you like our guide above, you should also check out our other articles about Tel Aviv:
Best luxury hotels in Tel Aviv