Crete is the largest and most populous of the Greek islands. Its beautiful beaches, archaeological sites, and spectacular natural scenery make it an excellent destination for those seeking a relaxing Mediterranean holiday. Crete has something to offer everyone, from the vibrant cities of Chania and Heraklion to the picturesque mountain villages of Omalos and Aradena.
No matter your budget or interests, it's easy to find an area of Crete that's perfect for you. If you're looking for a beach holiday, Rethymno and Agios Nikolaos are great spots. You'll find crystal-clear waters and a range of activities to keep you busy, from sailing and diving to exploring the nearby islands.
Those interested in discovering the island's history and culture should head to the cities of Chania and Heraklion. The former is known for its Venetian port, ancient monuments, and nightlife, while the latter has a castle, archaeological museum, and bustling markets.
No matter which area you pick, there's no wrong decision. With its stunning scenery and diverse range of activities, it's no wonder that Crete is one of the most popular holiday destinations in the Mediterranean.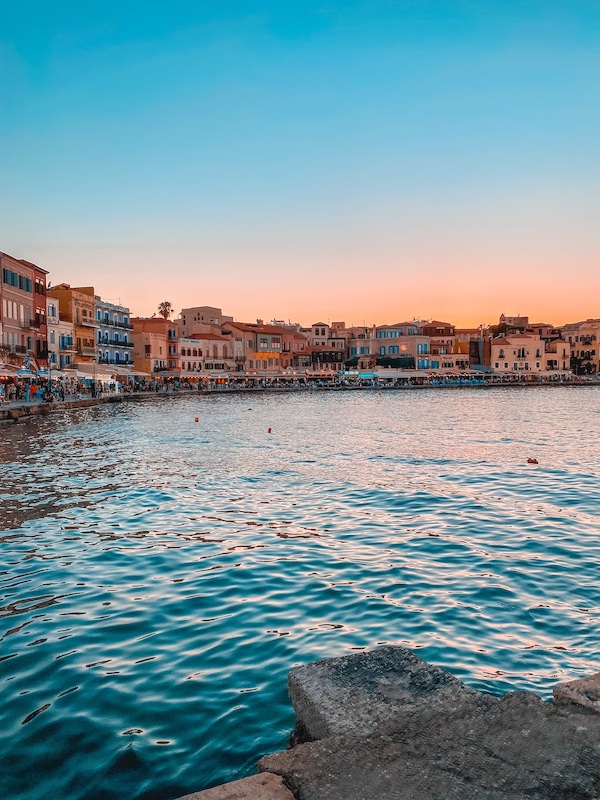 Chania
Chania is a beautiful city in Crete, Greece, known for its rich history, stunning architecture, and vibrant culture. Located on the north coast of the island, Chania is the second-largest city in Crete and the capital of the Chania Prefecture. The town dates back to the Minoan era, when it served as the main port for the ancient city of Minoa. Ruins of the ancient city can still be seen throughout the city, including the Venetian fortifications, the old harbor, and the city walls.
This city is home to a variety of architectural styles from different periods, from the Venetian and Ottoman influences to the more modern Greek architecture. The old town of Chania is particularly picturesque and full of character, with its narrow cobbled streets, colorful buildings, and quaint cafes. The city also boasts a stunning harbor, where fishing boats and luxury yachts can be seen side by side.
Chania is also an excellent destination for food and culture. There are plenty of restaurants and cafes serving traditional Greek dishes and seafood, as well as live music and theater performances. Several museums in the city, including the Archaeological Museum of Chania and the Naval Museum of Crete, provide an in-depth look into the city's history.
In short, Chania is a stunning city with a rich history, stunning architecture, and vibrant culture. Whether you're looking for a romantic getaway or a cultural experience, Chania is the perfect destination.
Best place to stay in Chania
Casa Delfino. Address: Theofanous 9, Chania, 73100, Greece.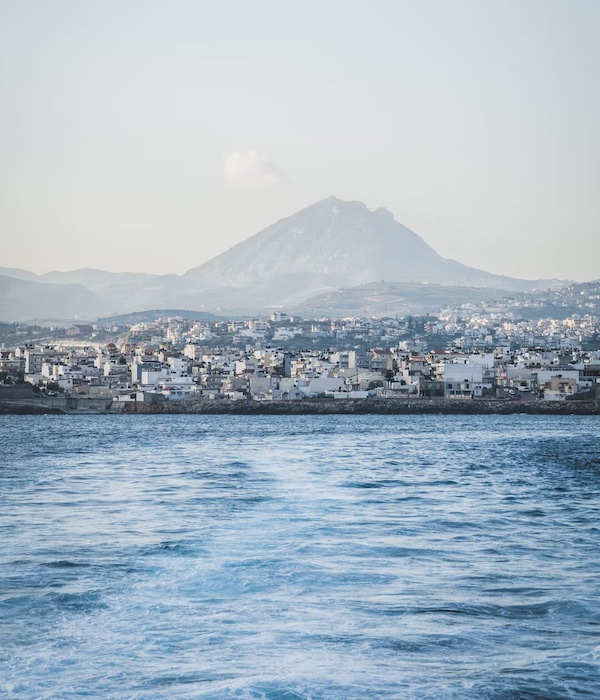 Heraklion
Heraklion is the fourth-largest city in Greece and the capital of the region of Crete. The city is known for its archaeological sites and is an important area in the country's history. The city's most famous site is the Palace of Knossos, an ancient palace complex that dates back to 2000 BC.
Heraklion is a great tourist destination, offering visitors a wide range of activities and attractions. This city is home to many museums, such as the Heraklion Archaeological Museum and the Natural History Museum. It is a great place to explore the historical sites of Crete, such as the Venetian walls and the archaeological sites.
This area also offers a wide range of cultural activities, such as the Heraklion National Opera House, the Heraklion International Film Festival, and the Heraklion Summer Festival. This city also has a notable culinary scene; Heraklion is known for its traditional Cretan cuisine and its abundance of fresh seafood.
Visitors enjoy Heraklion's local nightlife. Several bars and clubs in the area give visitors an excellent opportunity to experience the city's vibrant party scene.
Best place to stay in Heraklion
Megaron Historical Monument Hotel. Address: 9, D. Beaufort, Heraklion, 71202, Greece.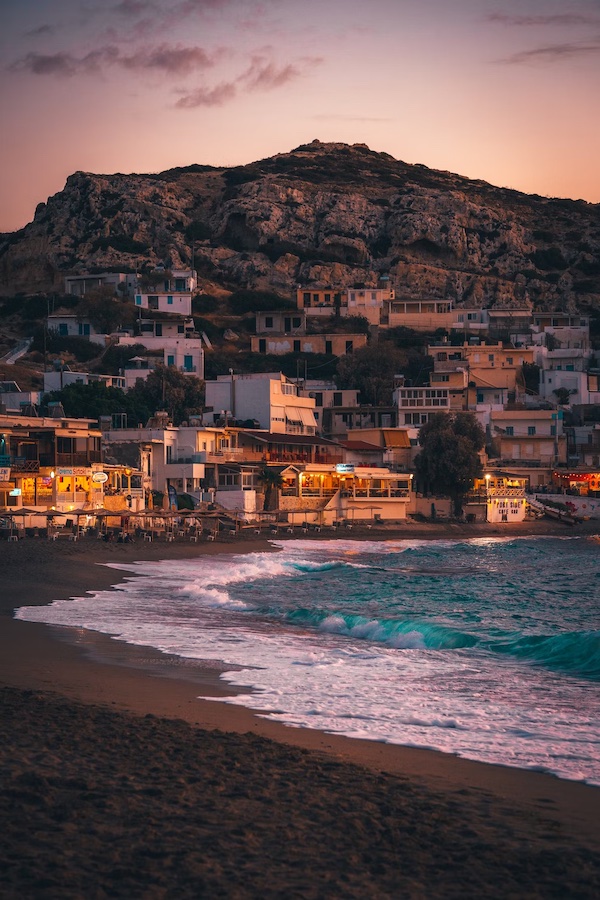 Matala
Matala is a stunning seaside village located on the south coast of the beautiful Greek island of Crete. It is known for its laid-back atmosphere and spectacular views of the Mediterranean Sea. This traditional village is set against a backdrop of the imposing White Mountains, and its white sandy cove is the perfect place to relax and take in the stunning scenery.
This village is steeped in history, with evidence of habitation dating back to the Neolithic period. You can witness this history by visiting the remains of the Minoan town, found at the base of the cliffs.
Matala was rediscovered in the 1960s when a group of hippies, including Bob Dylan, moved in and set up camp. Today, Matala is a charming seaside village, popular with tourists and locals alike. This area has a vibrant atmosphere and several restaurants, cafes, and shops. It is also the home of the famous Blue Cave, which can be accessed by boat.
The beach is an excellent spot for swimming and sunbathing, while the surrounding cliffs provide the ideal setting for cliff diving. Matala is a great place to visit, whether you are looking for a relaxing beach holiday or an adventure. Whatever you choose, you are sure to be enchanted by the beauty of this traditional Greek village.
Best place to stay in Matala
Nikos Hotel. Address: Matala, 70400, Greece.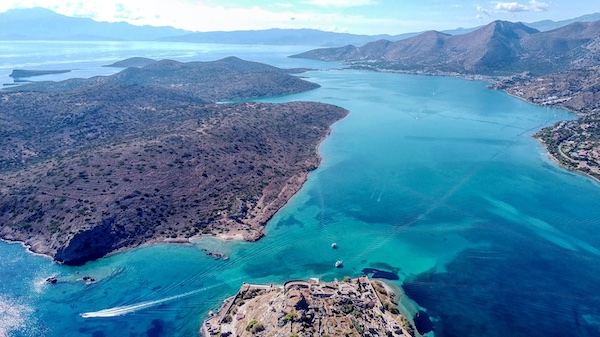 Agios Nikolaos
Agios Nikolaos is a vibrant town on the northeast coast of Crete, Greece. It is the capital of Lasithi Prefecture and is a major tourist destination with its picturesque harbor, beautiful beaches, and bustling nightlife. Agios Nikolaos is an ideal base for exploring the rest of the island, as it is close to several other popular destinations, such as Elounda and Spinalonga Island.
Agios Nikolaos is situated around a picturesque harbor, and the town center is filled with charming narrow streets, shops, cafes, and restaurants. The harbor is home to many luxury yachts, boats, shops, and restaurants along the waterfront.
The main beach of Agios Nikolaos is located on the western side of the harbor and is famous for swimming, sunbathing, and watersports. For those seeking a more active holiday, the beaches around Agios Nikolaos offer excellent windsurfing, sailing, kayaking, and diving opportunities. Plenty of water sports centers are located in the area, and visitors can arrange several organized diving trips.
When the sun goes down, Agios Nikolaos comes alive with a bustling nightlife. There are plenty of bars and clubs in the area, in addition to a variety of restaurants, ranging from traditional Greek taverns to more modern eateries.
Agios Nikolaos is a perfect place to stay for those looking for a lively atmosphere combined with a beautiful natural setting. Its picturesque harbor, stunning beaches, and vibrant nightlife make it a must-visit destination in the Mediterranean.
Best place to stay in Agios Nikolaos
NIKO Seaside Resort. Address: Akti Koundourou, Agios Nikolaos, 72100, Greece.
Rethymno
Rethymno is a beautiful city in the northern part of Crete, located on the edge of the Mediterranean Sea. It is a popular tourist destination due to its unique blend of ancient and modern attractions. The city is home to the largest and most well-preserved Venetian fort in the world, Fortezza, as well as several UNESCO World Heritage sites. Visitors to Rethymno can also explore the old town, adorned with Venetian and Turkish architecture, and visit the nearby beaches and coves.
Rethymno's old city is filled with winding cobblestone streets, colorful buildings, and traditional restaurants. Visitors can explore the old 16th-century Venetian harbor and take in the city's history by visiting the Archaeological Museum and the Folklore Museum. The picturesque harbor is also excellent for strolling, with cafes and restaurants lining the waterfront.
One of the most popular attractions in Rethymno is the Rethymno Castle, a 16th-century Venetian fortification located on the edge of the sea. The castle offers stunning views of the city and the Mediterranean Sea, with an observation deck and a museum displaying artifacts from the city's past.
Rethymno is an excellent place to stay for those seeking a relaxed and enjoyable getaway. The city offers plenty of things to do, from historical sites to relaxing on the beach. With its rich history, culture, and stunning scenery, Rethymno is one of the most beautiful cities in Greece.
Best place to stay in Rethymno
Palazzino De Corina. Address: Damvergi 7-9, Rethymno, 74100, Greece.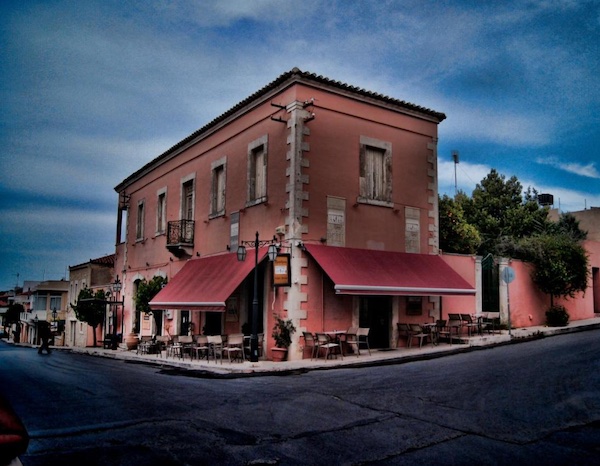 Where travel critics stay in Crete
Want to know where travel critics from publishers like The New York Times, Frommer's, Fodor's and Lonely Planet stay in Crete? Check out our overview of all recommended hotels and accommodations in Crete.
Budget
"In the quieter Splantzia quarter, Ionas is housed in a historic building with contemporary interior design and friendly owners. The nine charming rooms are kitted out with all mod cons (including a spa bath in one) and share a rooftop terrace." – Lonely Planet.
Address: Kallinikou Sarpaki & Sorbolou Old Town, Chania, 73100, Greece.
Mid-range
"An especially appealing base for exploring Knossos and Heraklion is the well-kept wine village of Archanes, where three 19th-century stone houses tucked into a garden are fitted out with traditional furnishings and all the modern comforts. The two-story houses have one to three bedrooms, kitchens, fireplaces, and lots of beams and woodwork as well as appealing outdoor spaces." – Fodor's.
Address: Theotokopoulou / Agios Georgios, Archanes, 70100, Greece.
Luxury
Daios Cove Luxury Resort & Villas.
"On a cliffside on Greece's largest island, this multi-level compound is a paradise for families, with excellent and varied restaurants, kids' clubs and private pools with sea views at each villa. Add to that the ease of transfer from Crete's main airport, and this is a seamless and luxurious break." – Telegraph.
Address: Vathi, Agios Nikolaos, 72100, Greece.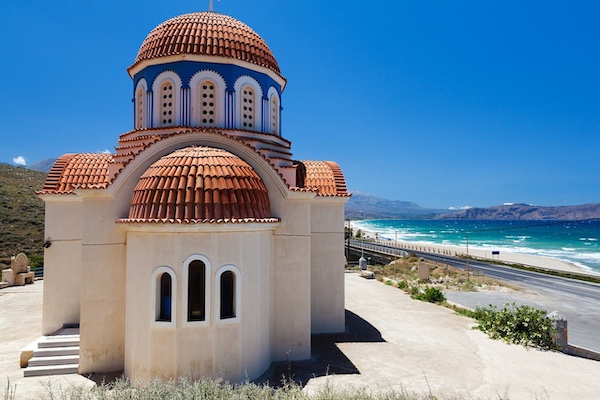 FAQ: Crete hotel tips
Looking for the best budget, boutique, or luxury hotel in Crete? Or maybe you're a backpacker looking for an excellent hostel? Want to know which hotel serves a great breakfast? Here are the answers to all those and other questions about where to stay in Crete.
How much does it cost to stay in a hotel in Crete?
For a 3-star hotel, you have to pay around $70 per night and for a 4-star hotel, you would be looking at $95 per night. If you're after a luxury 5-star Crete hotel, then you can expect to pay around $175 per night.
What is the best affordable hotel in Crete?
If you're looking for an affordable hotel, then book Palmera Beach Hotel & Spa. It's an excellent budget hotel offering great value for money. It's in a good location, it's been recommended by travel experts and the hotel has excellent customer reviews. Also check out our list of the best cheap hotels in Crete.
What is the best boutique hotel in Crete?
You like some luxury but don't like famous chain hotels. If you're looking for the best boutique hotel in Crete, you should check out Domes Noruz Chania. It's a very cool hotel that has been highly recommended by travelers and experts. For more cool hotels, check out our list of the best boutique hotels in Crete.
What is the best luxury hotel in Crete?
If money isn't a problem and you're looking for a luxury hotel in Crete, then go for the Nana Princess Hotel. The hotel offers excellent service, it's in a top location, it has been rated very highly by previous guests and renowned travel critics have recommended it. For more 5-star hotels, check out our list of the best luxury hotels in Crete.
What is the best hostel in Crete?
If you're in search of a well-priced private room or comfy dorm in Crete, Youth Hostel Plakias is worth a look. The hostel has been highly praised by backpackers. Additionally, we have compiled a shortlist of the finest hostels in Crete based on thousands of reviews from backpackers.
Which Crete hotel serves great breakfast?
Let's start the day with some good food. Eleven Boutique Suites is an excellent option if you're looking for a Crete hotel offering a great breakfast. Recent guests have given great ratings for the breakfast service at this hotel.
Which is the best hotel in Crete for a family stay?
If you and your family are considering a holiday getaway to Crete, travelers who have gone there with their families have had excellent feedback about Spiros-Soula Family Hotel & Apartments.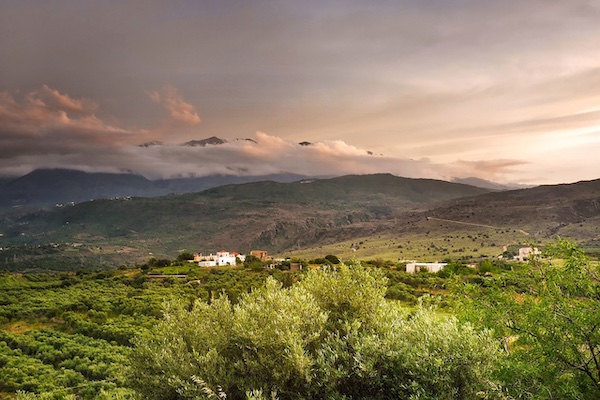 Best time to visit Crete
The best time to visit Crete is during the months of May through September. During this time, the weather is warm and sunny, and the island is bustling with activity.
The months of May and June offer mild temperatures, making it the perfect time for outdoor activities such as hiking, swimming, and exploring the various historical sites on the island. July and August are the peak months in terms of tourism, and the island is jam-packed with visitors from all over the world. However, the lively atmosphere and endless festivities make it an exciting time to visit.
If you prefer a quieter atmosphere, then September is the ideal time to visit Crete. The weather is still warm and sunny, but the crowds have thinned out, and you can enjoy a more relaxed vacation. The sea is also warm during this time, making it perfect for swimming and water sports.
It's important to note that the winter months (November through February) in Crete can be cold and rainy. Many tourist attractions and beach resorts are closed during this time, and the island can be quite dull.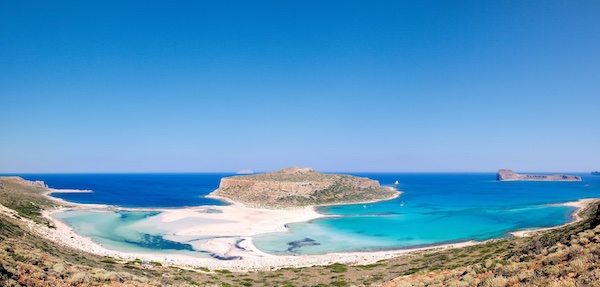 Best things to do in Crete
There are a lot of things to do in Crete, including day trips, attractions, museums, sightseeing tours and many other activities. Here's our list of 3 things you should definitely do when you're in Crete:
From Kissamos Port: Boat Cruise to Balos Lagoon & Gramvousa
Take a full-day boat cruise from the Kissamos Port to see one of the most amazing places in Greece. Visit Venetian Castle on Gramvousa Island and then swim in the clear waters of the fabulous Balos Lagoon. Price: $29. More info.
From Chania: Day Trip to Elafonisi Island
Travel to the southwest corner of Crete on a guided day trip from Chania to Elafonisi Island, with hotel transfers included. Spend a relaxing day swimming in the clear blue waters, relaxing on the pink sand beach, and soaking in the unique landscape of Elafonisi. Price: $40. More info.
From Chania: Full-Day Samaria Gorge Trek Excursion
Embark on a full-day guided trip to the Samaria Gorge from Chania. Arrive in Omalos in the heart of the White Mountains, and enjoy breakfast before trekking along the longest gorge in Europe — 4,000 feet above sea level. Marvel at natural wonders, from the White Mountains to a thousand-year-old forest. Price: $39. More info.
Deciding where to stay in Crete
Let's recap what we just learned in this article. We've covered the best areas of Crete above. Now you can decide where to stay while visiting!
Top 5 places to stay in Crete
Chania
Rethymno
Agios Nikolaos
Matala
Heraklion
As you have seen in this travel guide, there are a lot of things to explore, and deciding where to stay in Crete is important. Whether you stay in Chania, Rethymno, Agios Nikolaos, Matala or Heraklion, all those places are in good locations.
The atmosphere of the area, whether you travel for leisure or business, whether you travel with your family or friends, and proximity to the attractions you prefer to visit should probably be the deciding factors. Whatever your preference is, you'll have a great stay in Crete.
More Crete tips
Check out our other guides about the best places to stay in Crete: