There are so many wonderful destinations throughout glorious South America, but Buenos Aires really holds such a special and enchanting charm within it that cannot be matched. This city, which translates to "fair winds," is the capital of Argentina, and it is the place to be if you hold a deep appreciation for fascinating art, mind-blowing history, brilliant culture, jaw-dropping architecture, and delectable cuisine.
The very best time of year to pay your visit to Buenos Aires is in the fall or spring months so that your visit is as delightful as can be. You will not want to miss places such as the Bellas Artes Museum, the Teatro Colon Opera House, and the San Telmo Market.
Buenos Aires is an utterly charismatic city with endless experiences available. Keep on reading if you are on the hunt for the absolute best luxury hotels that can be found throughout Buenos Aires.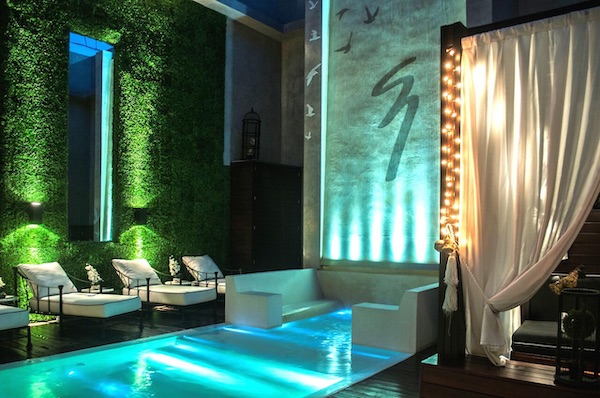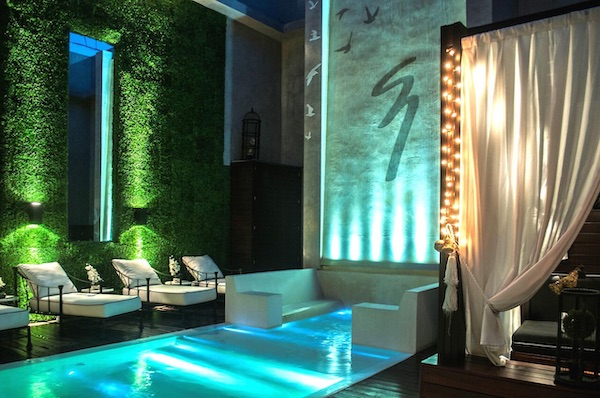 1828 Smart Hotel
A member of the elite international Conde Nast Johansens collection, the 1828 Smart Hotel is an exclusive deluxe experience that is known for its unique, sophisticated environment and fine details. This top-of-the-line hidden gem in Palermo Soho allows guests the opportunity to experience smart service, giving them the chance to experience a space where each one of their needs is met.
Those staying at this beautiful hotel are surrounded by a calm, pleasant environment that provides them with the chance to relax and reconnect with their inner harmony while they enjoy the beautiful city of Buenos Aires. Although it will be difficult for guests to leave the property when they have the opportunity advantage of a wide selection of massage and spa therapies, a fitness center with personal trainers and top-of-the-line equipment, and an outdoor infinity pool and rooftop terrace.
Hotel details
Address: 
Fray J.S.M De Oro 1828, Palermo, 1414 Buenos Aires, Argentina.
Guest rating:
4.5 out of 5
Price per night:
From $100
Faena Hotel Buenos Aires
This colorful, eccentric luxury hotel in the heart of Puerto Madero is the perfect place to stay for anyone hoping to stay at one of the top five hotels in Argentina. From the library lounge lined with crystal candelabras and tufted leather seats, Faena Hotel takes theatrical design to new lengths. Offering three-story suites with embroidered, detailed throws and marble bathrooms. The hotel's restaurants offer a melting pot of cuisines and flavors from traditional Argentinian to Mediterranean and Italian.
The Faena Spa combines ancient international healing rituals and modern spa therapies to create an experience that can't be obtained anywhere else. This hotel astonishes the cities visitors and locals alike with its transformed style, artistic design, and astonishing views of the river or Buenos Aires, depending on which gorgeous room is selected.
Hotel details
Address: 
Martha Salotti 445, C1107 CMB, Buenos Aires, Argentina.
Guest rating:
4.4 out of 5
Price per night:
From $260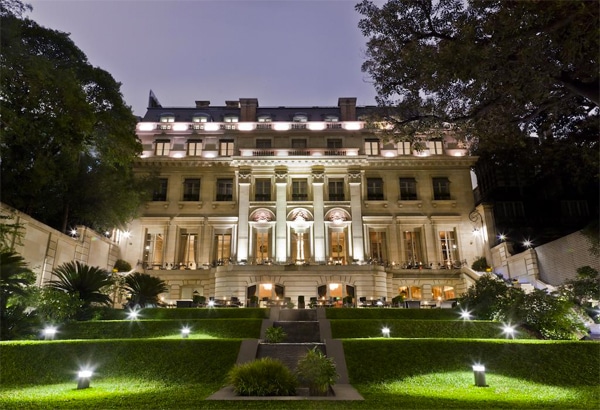 Palacio Duhau Park Hyatt Buenos Aires
Palacio Duhau – Park Hyatt Buenos Aires is a luxury hotel found in the time-honored district of Recoleta. The two-building complex brings together the opulence of a noble palace with glamorous modern design. Guests have the luxurious experience of a residential stay encompassed with delicate architecture in, large airy rooms and suites. Stay at this hotel to indulge in elegant high-class cuisine from menus built by brilliant chefs from around the world. Consider a remarkable, private art collection, or wind down at one of the best Buenos Aires spas, and enjoy the natural sensation of the incredible gardens.
Start your Argentinian escapade by selecting one of 165 luxury rooms and suites of Palacio Duhau. The Palace Experience allows guests to absorb the historic and elevated residence while rooms located in the Posadas Building have unforgettable views of the Palace, the gardens, and the peaceful surroundings.
Hotel details
Address: 
Buenos Aires Ciudad Autonoma de Buenos Aires AR, Av. Alvear 1661, C1014 AAD, Argentina.
Guest rating:
4.6 out of 5
Price per night:
From $440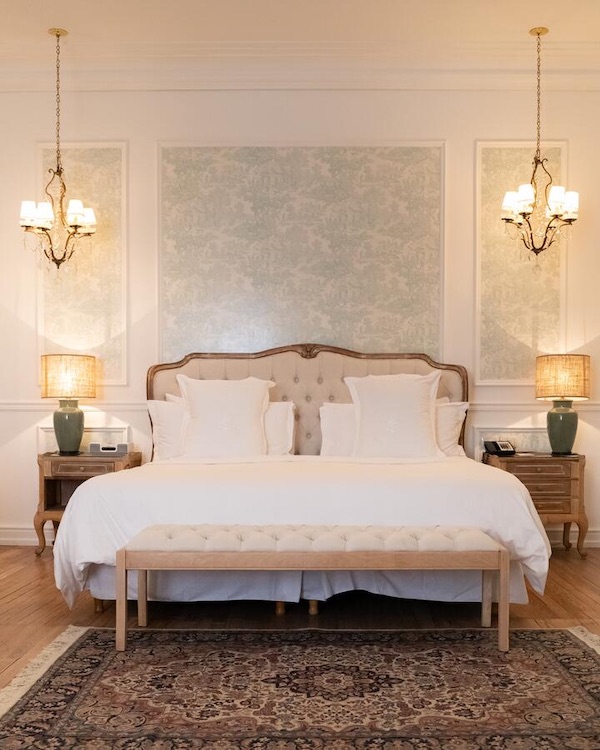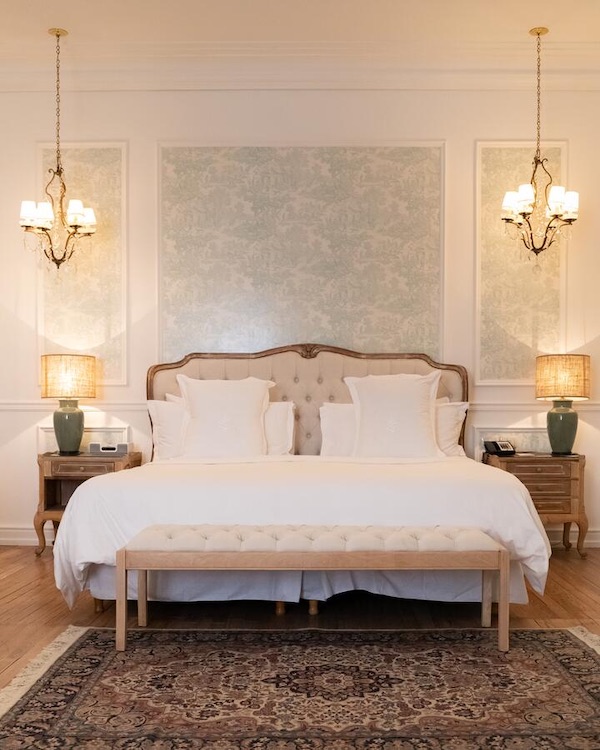 Four Seasons Hotel Buenos Aires
Found in the high-class Recoleta neighborhood, the Four Seasons Buenos Aires is a blend of 20th-century styled mansions and contemporary high-rise buildings. This gorgeous hotel offers unsurpassed amounts of modern comfort with European-style glam. Enjoy original cocktails at the Pony Line bar and Argentinian meats at Elena, a two-story restaurant that serves delicious local wins and meat right off the grill.
The Nuestro Secreto is an opportunity for guests to dine with an experience in an outdoor setting while enjoying barbecued local ingredients into high-quality meals. The old-world design of the rooms gives guests the full feel of an early-century mansion with antiques décor and furnishings. Whether you choose the Four Seasons Buenos Aires to host your wedding, or as your home while visiting South America, you will undoubtedly experience something unique that will draw you back in the future.
Hotel details
Address: 
Posadas 1086, Retiro, 1011 Buenos Aires, Argentina.
Guest rating:
4.7 out of 5
Price per night:
From $420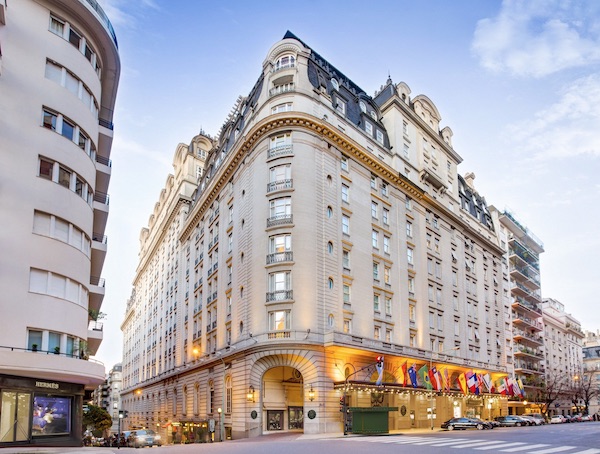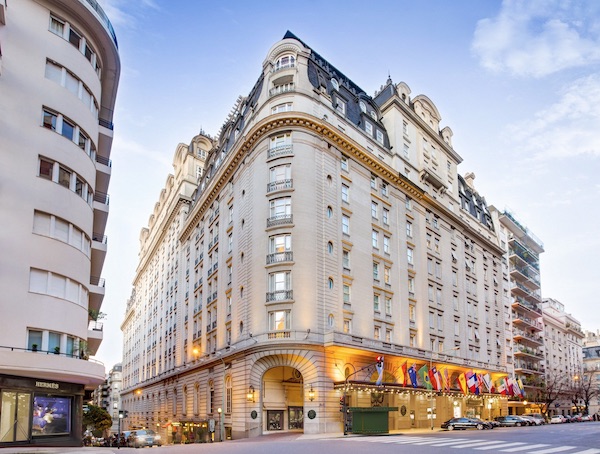 Alvear Palace
The Alvear Palace Hotel is known as one of the most deluxe hotels around the world. It is home to brilliant architecture and décor and is renowned worldwide for its unmatched mixture of hospitality and personalized service. Alvear is home to 207 rooms and suites, stunningly decorated in contemporary French design.
The restaurants and bars all have a luxurious atmosphere for guest's enjoyment with a wide variety of delicate food choices and delicious cocktails. This hotel is the perfect place for anything from business meetings and seminars to weddings and other celebrations. The banquet and event rooms at the Alvear Palace have hosted some of the most important events in the city. The hotel's group rates make it the ideal destination for important conventions and corporate events.
Hotel details
Address: 
Av. Alvear 1891, Recoleta, C1129AAA Buenos Aires, Argentina.
Guest rating:
4.6 out of 5
Price per night:
From $320
About our luxury hotel recommendations in Buenos Aires
We are a travel research company. Our team helps you discover the best luxury hotels in Buenos Aires by researching the internet for you. We have also visited some of these places. Hence, it's not just our opinion, it's the opinion of many travelers who have been there before you. We make it easy for you to find out about the most luxurious and exclusive 5-star hotels in the city.
Please note, we only list hotels that have an aggregated guest review rating of at least 4.0 out of 5. We aggregate all reviews from different booking sites and other unbiased review websites. Hence, you can be certain all hotels listed above offer you a great stay in Buenos Aires.
Best price guarantee
We have partnered with Booking.com and Hotels.com to offer the best price for your stay in Buenos Aires! Both sites offer price matching, so you can be sure that you are getting the cheapest rates possible for a luxury hotel in Buenos Aires. If you find an even lower rate on another site at least 24 hours before check-in, contact them to claim a refund of the difference!
Top 5 luxury hotels in Buenos Aires
Having read this guide, now let's summarize what we learned. We found the best 5-star hotels in Buenos Aires thanks to reviews and tips from thousands of guests and travel experts:
More Buenos Aires recommendations
We hope you enjoy the advice we've given to you above. If so, be sure to check out some of our other articles about Buenos Aires:
Best boutique hotels in Buenos Aires
Best cheap hotels in Buenos Aires