Buenos Aires is known as "The Paris of South America" thanks to its gorgeous architecture and European feel. No other city in South America had as much European influence on it as Buenos Aires did in the 1800s and early 1900s. Waves of immigrants moved from France, Spain, Italy, and Germany to Argentina, and the peoples that called Buenos Aires homemade tremendous impacts on the city.
Those impacts can be seen walking through Buenos Aires' neighborhoods today. From the architecture in Recoleta to the multicultural aspects of La Boca, Buenos Aires was molded by the people who immigrated to it.
Buenos Aires is a growing travel destination. Unfortunately, due to its location in South America, it is still a city that many travelers overlook. It is estimated that 3.1 million tourists will visit Buenos Aires by 2025. The city's growth as a tourist destination means you should visit Buenos Aires before it is overrun with travelers. If you are going to the city of good air, then you should consider staying in these areas.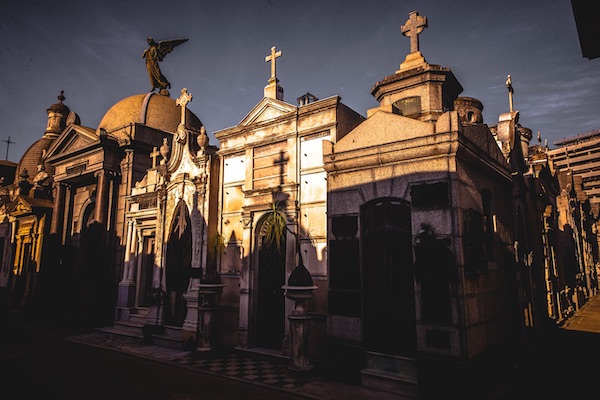 Recoleta
First-time visitors to Buenos Aires should stay in Recoleta. The trendy area in Buenos Aires is filled with luxury shops, cafes, bars, restaurants, and hotels. The Recoleta neighborhood is Buenos Aires' most affluent area. Money filters into the area, but it isn't the type of neighborhood that is dull due to its affluence. On the contrary, there is a lot to do in Recoleta.
One of the most popular destinations for locals and tourists alike is the Patio Bullrich Mall. Shoppers can find luxury brands on offer or indulge in food and drink. Recoleta is also home to the Museo Nacional de Bellas Artes. It is a beautiful museum to explore. It is adorned with famous paintings and other fine art.
Recoleta is located north of downtown Buenos Aires. It has traditionally offered locals a breath of fresh air and that is why there are a number of large stately homes in the neighborhood. Culture vultures will enjoy walking the streets to view the old money of Buenos Aires. One of the odd, but popular things to do in the area is to visit Recoleta Cemetery. There is nothing morbid about visiting the cemetery. It is filled with grand Gothic and Art Deco mausoleums which number in the thousands.
If you want a luxury hotel stay from a beautiful Buenos Aires hotel, then don't miss the chance to book accommodation in Recoleta.
Best place to stay in Recoleta
Hotel Palacio Duhau Park Hyatt. Address: Buenos Aires Ciudad Autonoma de Buenos Aires AR, Av. Alvear 1661, C1014 AAD, Argentina.
Cheaper alternative:
Hotel Hub Porteño by DON. Address: Rodríguez Peña 1967, C1021ABO CABA, Argentina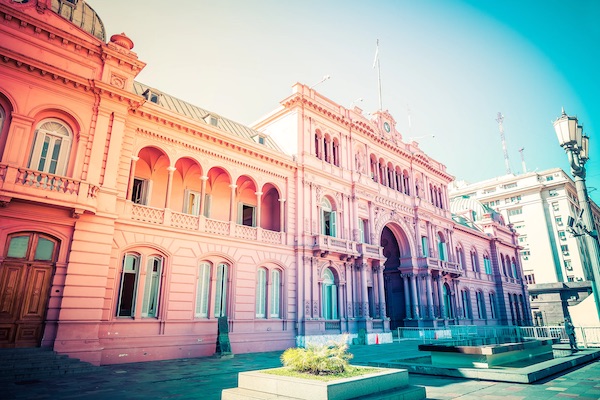 Palermo
Buenos Aires' best nightlife can be found in Palermo which lies just north of Recoleta. Palermo is Buenos Aires' largest neighborhood. The area is quite large and sprawls in all directions. Due to its size, Palermo is divided into smaller unofficial sub-districts known by the locals. The most popular of these unofficial sub-districts is Palermo Hollywood. Palermo Hollywood gained its name in the 1990s due to popular television, radio, and film actors flocking to the area.
Families like Palermo for its large green area known as Palermo Woods. It is an ideal place to walk amongst the gardens and escape Buenos Aires' hustle and bustle. You will find some of the old Spanish-influence along the streets of Palermo. Many of the old buildings reflect Spain's colonialization of Argentina through its architecture.
Palermo's trendy bars, cafes, and restaurants make it perfect for a night out. Travelers seeking nightclubs and late-night parties should definitely check out Palermo Hollywood. For a laidback evening, however, the bohemian atmosphere of Palermo Soho should please.
Best place to stay in Palermo
Glu Boutique Hotel Palermo Soho. Address: Godoy Cruz 1733, C1414CYK CABA, Argentina.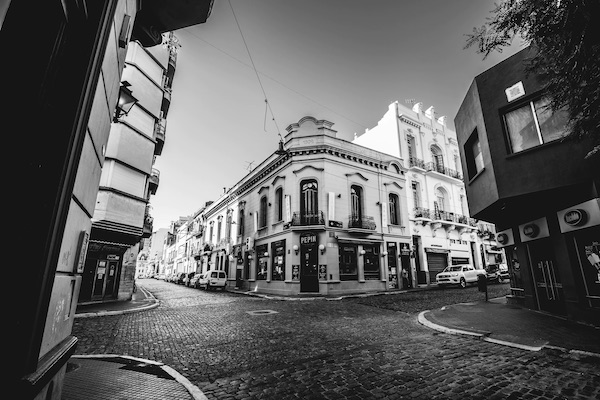 San Telmo
San Telmo is for tourists seeking culture. The area is filled with history courtesy of its old architecture, cobbled pathways, and elegant mansion homes that stretch down the streets. San Telmo was once an area with affluent locals, but over the decades changed into what it resembles today. It was an area in which European immigrants moved to and in the 1900s, it gained a bohemian, artsy vibe.
Some travelers will see the area and consider it well-worn and falling apart. However, San Telmo is an authentic Buenos Aires neighborhood. Recoleta and Palermo are all made up of luxury hotels, restaurants, and shopping. San Telmo wears its scars and provides travelers a look at a true Buenos Aires district.
You will find traditional food here, including an authentic barbecue. There is life and energy in San Telmo and it never feels forced or fake. Tourists on a strict budget can find financially-friendly accommodation in San Telmo. It is a multicultural haven, so if you want authentic Argentina, don't skip out on San Telmo.
Best place to stay in San Telmo
La Querencia Bed & Breakfast. Address: Carlos Calvo 1328, C1102ABB CABA, Argentina.

Belgrano
Belgrano is ideal for families on a Buenos Aires adventure. Situated next to Palermo, Belgrano is a relaxing, family-friendly area. It is close enough to Palermo and Recoleta that day trips and excursions in those barrios is possible. Yet, it is still easy enough to get back to Belgrano for a relaxing evening.
The area is another one of Buenos Aires' wealthier sections. It is home to foreign individuals who call the Argentine capital home and many of these people have plenty of money. You will spot English-style houses from the early 1900s mixed amongst the high-rise apartments. Belgrano is also the location of Buenos Aires' Chinatown.
Avenida Cabildo is the main artery that brings people to Belgrano. The street is populated with upscale clothing stores, restaurants, and cafes.
Best place to stay in Belgrano
Argenta Suites Belgrano. Address: Ciudad de la Paz 1868, Belgrano, C1428CPD Buenos Aires, Argentina.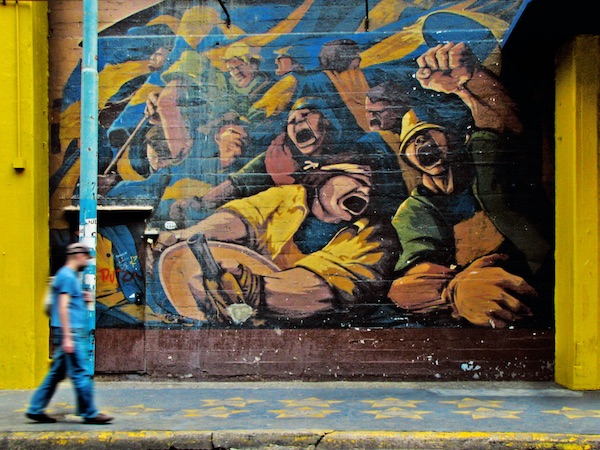 La Boca
La Boca is an area that many tourist guides, websites, and other travel advisors will tell you to skip. It is an area that can be dangerous to travelers at certain times of the day. But that is the same for travelers – and even locals – in many of the biggest cities in the world.
La Boca is the one area of Buenos Aires, other than San Telmo, that still exhibits the city's European past. The port area has arrow streets with cobblestones and colorful houses. French and Italian influence was strong in La Boca thanks to the immigrants that made it their home in the 1800s. La Boca still has buildings exhibiting 19th-century architecture that was influenced by those people that came from Europe.
The area is poor compared to the other touristy parts of the city. In fact, most tourists stick to Caminito, a street in La Boca lined with historic buildings, tango bars, small museums, and Italian pubs. You won't find much in the way of accommodation in La Boca. But what you will find is more authentic Buenos Aires.
Best place to stay in La Boca
Maravilloso Estudio en La Boca. Address: Juan de Dios Filiberto 1066, Departamento 410, Barrio De La Boca, La Boca, 1862 Buenos Aires, Argentina.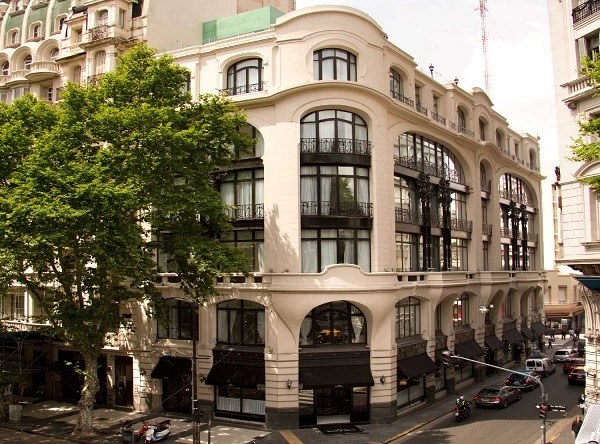 Where critics stay in Buenos Aires
Want to know where travel critics from publishers like The New York Times, Frommer's, Fodor's and Lonely Planet stay in Buenos Aires? Check out our overview of all recommended hotels, hostels and B&Bs in Buenos Aires.
Budget
"Vain Boutique Hotel has a central location and 15 smallish but neat rooms. Guests can take their coffee (free in the afternoons) to the terrace for some fresh air." — New York Times.
Address: Thames, 2226, Palermo, C1425FIF Buenos Aires, Argentina.
Mid-range
"Often called "the hotel for the gourmand"—the restaurant's chef Hernan Gipponi is a driving force behind the Buenos Aires foodie scene—the Fierro is a choice lodging for travelers looking for a five-star stay in a boutique package." — Fodor's.
Address: Soler 5862, Buenos Aires, Argentina.
Luxury
"Conceived for the traveling rock star, the ultra-hip Faena is a recycled 1902 port building located in the exclusive Madero Este docklands zone. Its Philippe Starck design conserves the cavernous, red brick shell of the iconic building." — CNN.
Address: Martha Salotti 445, C1107 CMB, Buenos Aires, Argentina.

Best things to do in Buenos Aires
There are a lot of things to do in Buenos Aires and surrounding areas, including day trips, attractions, museums, sightseeing tours and many other activities. Here's our list of 3 things you should definitely do when you're in and around Buenos Aires:
Highlights of Buenos Aires: Small Group 3-Hour Guided Tour
Enjoy a small-group tour of the major sites of Buenos Aires and the city's neighborhoods. Travel by air-conditioned minivan with a professional guide to see San Telmo, the oldest residential area in the city, and La Boca, where tango is king, and more! Price: $23. More info.
Gaucho Day Tour Ranch in San Antonio de Areco
Venture into the wild Argentinian pampas and experience 'gaucho' (cowboy) life on a traditional 'estancia' (ranch) on this full-day tour from Buenos Aires, including lunch. Price: $159. More info.
Buenos Aires: Piazzolla Tango Show with Optional Dinner
Experience a classical tango show in the beautiful classical theater of Galería Güemes. Piazzolla Tango is a majestic piece of live music and tango performance inspired by Astor Piazzolla's work. Price: $20. More info.
More things to do in Buenos Aires
Deciding where to stay in Buenos Aires
As you can see, there are a lot of things to explore, and deciding where to stay in Buenos Aires is important. Whether you stay in La Boca, San Telmo, Recoleta, Belgrano or Palermo, all those neighborhoods are in good locations.
The atmosphere of the area, whether you travel for leisure or business, whether you travel with your family or friends, and proximity to the attractions you prefer to visit should probably be the deciding factors. Whatever your preference is, you'll have a great time in Buenos Aires.
Check out our other articles about Buenos Aires:
Best boutique hotels in Buenos Aires