A beacon of Europe in terms of tourism is Venice. This city in Italy is home to breathtaking architecture, a beautiful coastline, and deep Italian history. There is so much to do and see that you will have to spend many days just to see it all.
Whether you are an international businessman or a family looking for a vacation destination, Venice has a little bit of everything. If learning about history and visiting museums sounds great, there are plenty of options.
If you want to party and have a fun time, there is that as well. There is something for everyone in Venice.
The best way to see everything you want to in a short amount of time is by staying in a neighborhood that is close to what you are interested in. Here are five of the best areas to stay in all of Venice, Italy!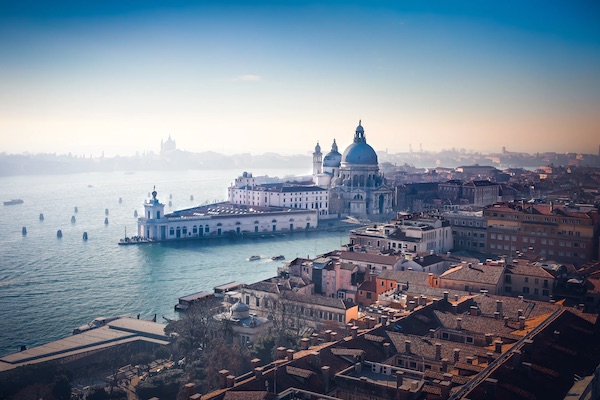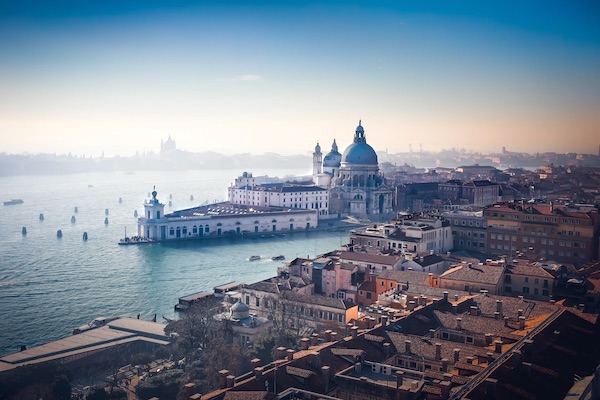 Dorsoduro
To kick off this list, we have Dorsoduro. This is a young neighborhood that is very vibrant and has awesome views of the city.
Because of its proximity to the main university in Venice, there are a lot of younger people out and about. However, this really isn't the place for heavy nightlife. This is an active area with an awesome, chill vibe throughout.
When in Venice, you have to take advantage of the gondolas and water taxis. The canals go all around the city and can connect you to other neighborhoods very easily. By going to the eastern part of Dorsoduro, you can see all of these water-traveling vessels working in perfect harmony.
This is also a pretty artsy area, so there are plenty of art galleries and public displays. The most famous of which is the Galleria Dell'Accademia. But beware. This city has a super high tourist density, so visiting a place like this will harbor crowds bigger than you may think.
Best place to stay in Dorsoduro
Hotel Sina Centurion Palace. Address: Dorsoduro, 173, 30123 Venezia VE, Italy.
Cheaper alternative:
Ca' Pisani Hotel. Address: Rio Terrà Foscarini, 979A, 30123 Dorsoduro, Venezia VE, Italy.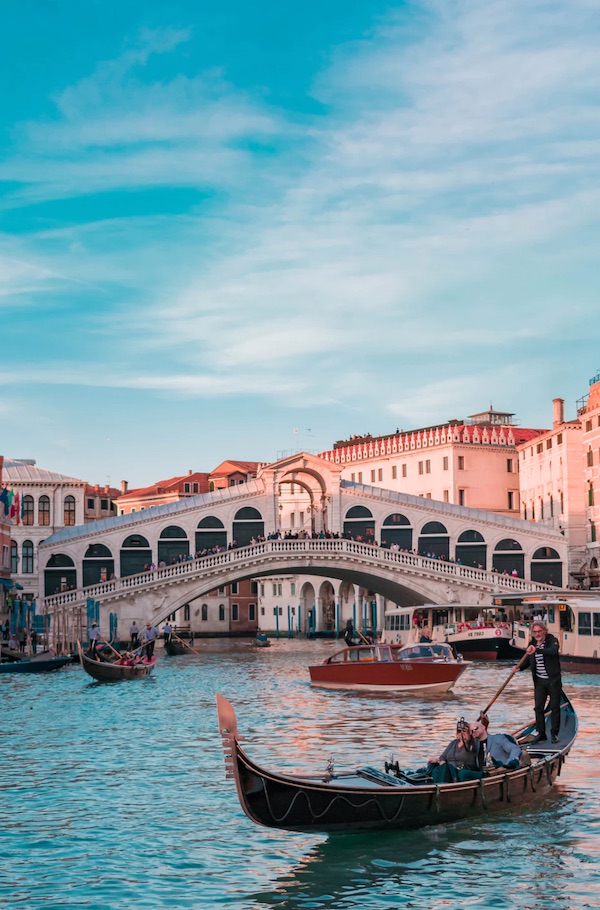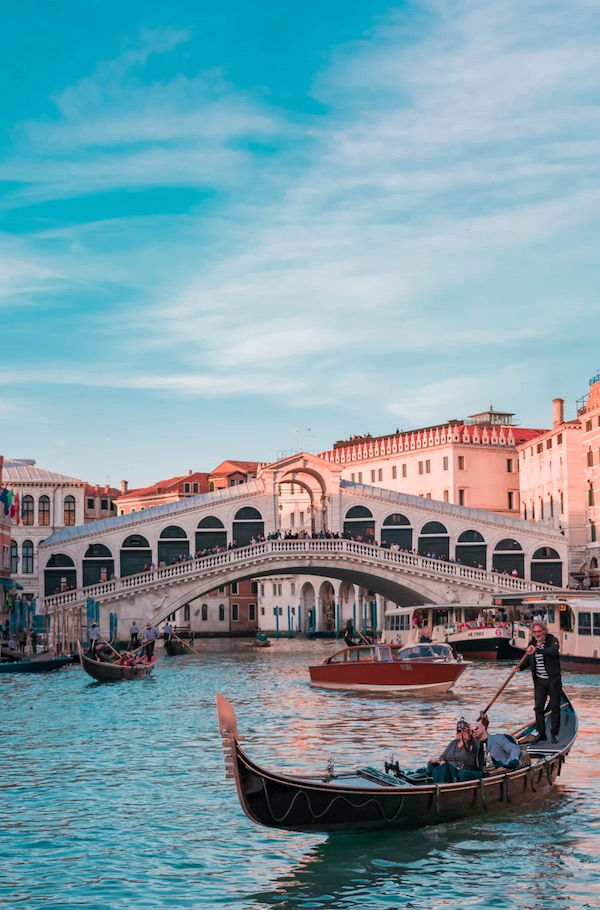 San Polo
One of the oldest neighborhoods in all of Venice is San Polo. This is where the iconic buildings and cobblestone streets are paired with the gorgeous canals that can bring you all over the place. This is a fantastic area to simply explore and get yourself lost in the streets.
While staying here, you will probably find yourself at the Rialto Market at least once. This is an awesome market that has fresh produce, food, souvenirs, and a little bit of everything. However, you need to get up early and head on over because the market closes at 1 p.m., and it will get really busy the later you wait.
Gondola rides are crazy popular for tourists in Venice. San Polo is an excellent spot to take a ride or get a tour because this area tends to be slightly quieter and a little less busy compared to some other areas.
Getting on the boat and have a gondolier who can give you a history lesson and point out hotspots is the best way to get to know Venice.
Best place to stay in San Polo
Hotel Palazzo Barbarigo Sul Canal Grande. Address: San Polo 2765, 30125 Venezia VE, Italy.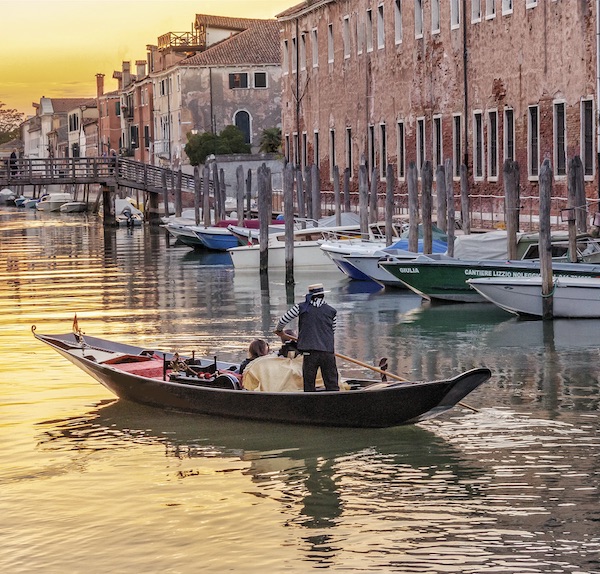 Cannaregio
Cannaregio is Venice's busiest and most populous neighborhood, so get ready to some crowds and lines. This is partly thanks to the Santa Lucia train station that constantly brings in even more people. This is a really cool neighborhood to simply explore and see what you can find.
Because there is constantly a crowd of people moving in and out, the streets are lined with awesome places to stop in. This includes cafes, shops, art galleries, and restaurants. You can spend hours walking the streets and seeing what Cannaregio has to offer.
Before you hop on the train and explore the rest of Venice, there are a couple of hotspots to hit in the neighborhood. One of the most interesting is a cemetery located on the Isola di San Michele.
Because Italians bury their loved ones who have passed outside of the city, this is an island cemetery where nothing else is located but gravesites. It is a little bit creepy, but it is a big part of Italian tradition.
Best place to stay in Cannaregio
Arcadia Boutique Hotel. Address: Rio Terà S. Leonardo, 1333, 30121 Venezia VE, Italy.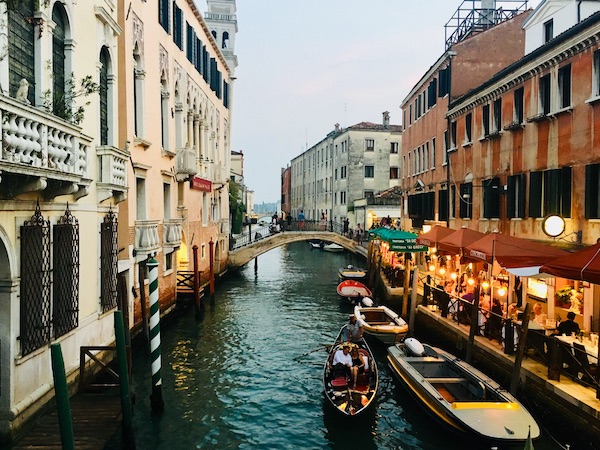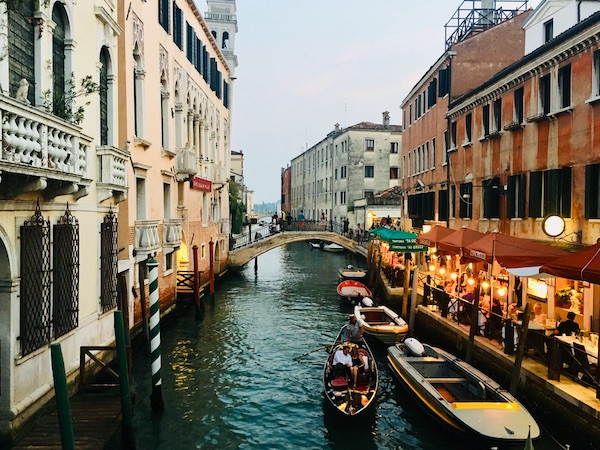 Castello
A fantastic area to stay to avoid huge crowds is Castello. This neighborhood has a very chill vibe, which can be super valuable, especially when you spend your whole day in the tourist-packed San Marco area. Luckily, this is a short walk away from those busy areas, but the energy completely changes.
One of Castello's coolest locations is the Arsenale di Venezia. This is a shipyard that is over 900 years old. You can now visit it to learn more about the culture of the area and history of the shipyard. There is a really cool museum that you can visit, and you can hire a tour guide to take you around the premises.
If you are into books, you will have to check out the Libreria Acqua Alta which is known as the "most beautiful bookstore in the world." You should pay it a visit and judge for yourself!
Best place to stay in Castello
Hotel Bucintoro. Address: Castello 2135/A, Castello, 30122 Venice, Italy.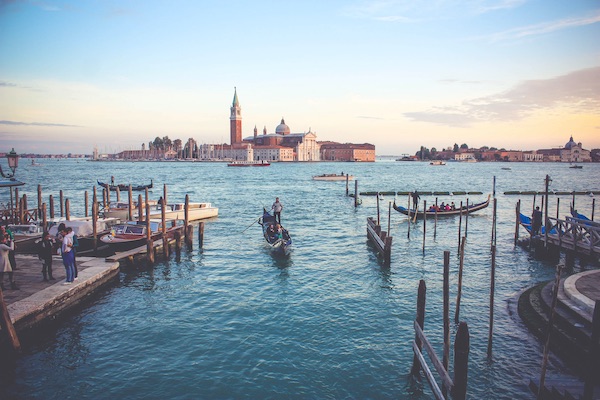 Giudecca
Finally, there is Giudecca. This is a neighborhood that is right next to Dorsoduro, but it has a unique identity compared to some of Venice's other areas. This is a place to stay when you desire a more local experience in this super touristy city. It's one of the few areas that locals outnumber tourists.
This area is perfect if you want to stay somewhere relaxing and quiet while also being a short boat right away from the main attractions. There really aren't too many things to do in Giudecca, but it can pose as a great launching point to explore the rest of Venice.
While you are in this neighborhood, there are some great food and drink options to take advantage of. Unlike a lot of other areas, there is not an overwhelming number of options at your disposal. The options are lessened, which can be a good thing. This is a great way to take in the local cuisine in a very authentic way.
Best place to stay in Giudecca
Hilton Molino Stucky Hotel. Address: Giudecca, 810, 30133 Venezia VE, Italy.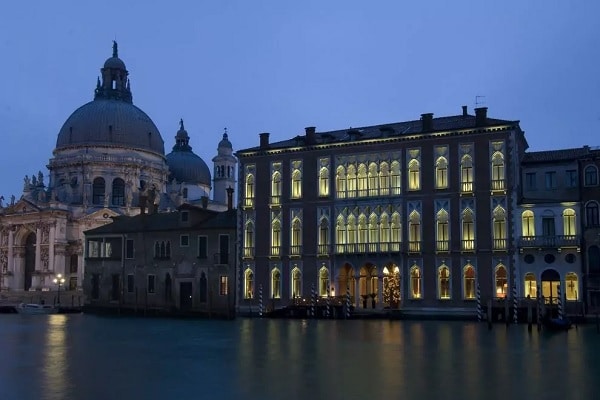 Where travel critics stay in Venice
Want to know where travel critics from publishers like The New York Times, Frommer's, Fodor's and Lonely Planet stay in Venice? Check out our overview of all recommended hotels, hostels and B&Bs in Venice.
Budget
"Combo, located in a restored ex-convent in the Cannareggio area, is a hostel that brings together students and travelers. The atmosphere is young, welcoming and creative with lots of weekly events, ranging from art exhibitions to DJ sets." — Telegraph.
Address: Campo Dei Gesuiti Cannaregio 4878, Cannaregio, 30123 Venice, Italy.
Mid-range
"Most of the 27 rooms have views — either of the side canal or the lagoon itself. The look is traditional — heavy drapes and deep colors — and for those wanting a more home-from-home experience, the hotel also has a hot tub-equipped apartment, Ca' Bollani, in an adjacent building." — CNN.
Address: Riva degli Schiavoni, 4150-52, 30122 Venezia VE, Italy.
Luxury
"Gritti Palace is probably what you have in mind when you think "Venetian hotel"—Grand Canal views; beautiful, exquisitely detailed rooms done up in rich fabrics; and above-and-beyond service." — Fodor's.
Address: Campo Santa Maria del Giglio, 30124 Venezia VE, Italy.
FAQ: Venice hotel tips
Looking for the best budget, boutique, or luxury hotel in Venice? Or maybe you're a backpacker looking for an excellent hostel? Want to know which Venice hotel serves a great breakfast? Here are the answers to all those and other questions about where to stay in Venice.
What is the best luxury hotel in Venice?
If money isn't a problem and you're looking for a luxury hotel in Venice, then go for Gritti Palace Hotel. The hotel offers excellent service, it's in a top location, it has been rated very highly by previous guests and renowned travel critics have recommended it. Also, check out our list of the best luxury hotels in Venice, it's a manually curated list of the most exclusive 5-star hotels in the city.
What is the best budget hotel in Venice?
If you're looking for a cheap hotel in Venice, then book Arcadia Boutique Hotel. It's an excellent budget hotel offering great value for money. It's in a good location, it's been recommended by travel experts and the hotel has excellent customer reviews. Also, make sure to read our shortlist of the best cheap hotels in Venice.
What is the best boutique hotel in Venice?
You like some luxury but don't like the famous chain hotels. If you're looking for the best boutique hotel in Venice, you should check out Novecento Hotel. It's a very cool hotel that has been highly recommended by travelers and experts. Also, check out our list of the best boutique hotels in Venice, it's a manually curated list of the most unique and romantic hotels in the city.
What is the best hostel in Venice?
If you're looking for a great hostel in Venice, then you should check out Hostel Combo Venezia. The hostel has magnificent reviews by backpackers, it has been recommended by well-known travel experts and it's in a good location. Also, make sure to read our shortlist of the best hostels in Venice.
Which Venice hotel offers great views?
If you're looking for a room with a view, then try Hotel Hilton Molino Stucky or Hotel Danieli. Both hotels offer amazing views of Venice according to recent customer reviews.
How much does it cost to stay in a Venice hotel?
Venice is very expensive. For a 3-star hotel, you have to pay around $220 per night and for a 4-star hotel, you would be looking at $340 per night. If you're after a luxury 5-star Venice hotel then you can expect to pay around $680 per night.
Which Venice hotel is the best for couples?
Try Hotel Corte Di Gabriela if you're looking for a romantic getaway in Venice, it has some excellent recent customer reviews by couples.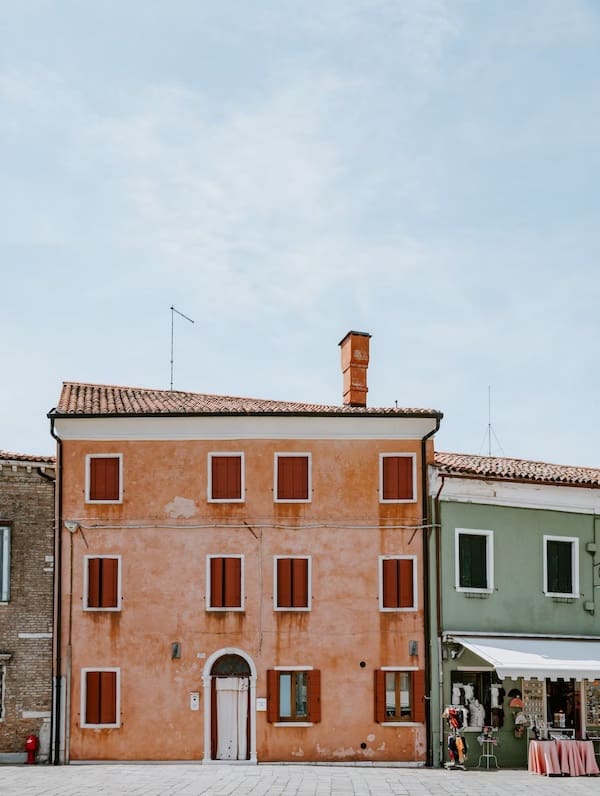 Best time to visit Venice
The best time to visit Venice is typically during the spring (April to June) and autumn (September and October) months. During these periods, the city experiences mild weather with lesser crowds, offering a pleasant atmosphere for sightseeing and exploring the city's historic sites.
Additionally, these seasons also present a great opportunity to witness Venice's vibrant cultural scene with various local festivals such as the Festa della Sensa in May or the Historical Regatta in September.
The summer months (June to August) are generally not recommended because they are typically marked by high temperatures and humidity. Venice gets packed during the summer due to the influx of tourists from all over the world.
This leads to long queues at major attractions and high rates for accommodation. Although experiencing the city in its busiest season has its charm, it can also hinder a relaxed exploration of this historic city.
The winter months (November through March) are often less crowded but can be cold and damp with the possibility of high tides causing minor flooding in parts of the city. Yet, this season holds its charm with events like Venice Carnival in February, attracting visitors from around the world.
Best things to do in Venice
There are a lot of things to do in Venice and surrounding areas, including day trips, attractions, museums, sightseeing tours and many other activities. Here's our list of 3 things you should definitely do when you're in Venice:
Legendary Venice St. Mark's Basilica and Doge's Palace Group or Private Tour
Your first stop is legendary St. Mark's Basilica. Wander around the mosaic-covered interior and Byzantine treasures while a local guide fills you in on how this collection came to be. Then continue to the Doge's Palace to explore the former political heart of Venice. Price: $83. More info.
Boat Trip: Glimpse of Murano, Torcello & Burano Islands
Cruise to the islands of Murano, Torcello and Burano in the Venetian Lagoon. The most famous of the Venetian islands, they are known throughout the world for their picturesque scenery, handicrafts, and history. Price: $21. More info.
Murano & Burano Islands Half-Day Guided Tour by Private Boat
Watch centuries-old glassblowing techniques in Murano, and marvel at the detailed stitches of exquisite Burano lace. Price: $47. More info.
Deciding where to stay in Venice
As a closing note, let's summarize this travel guide. We covered the best areas of Venice so you can decide which part of town you want to stay in.
Top 5 areas to stay in Venice
San Polo
Costello
Cannaregio
Dorsoduro
Giudecca
As you have seen in this article, there are a lot of things to explore, and deciding where to stay in Venice is important. Whether you stay in San Polo, Costello, Cannaregio, Dorsoduro or Giudecca, all those neighborhoods are in good locations.
The atmosphere of the area, whether you travel for leisure or business, whether you travel with your family or friends, and proximity to the attractions you prefer to visit should probably be the deciding factors. Whatever your preference is, you'll have a great time in Venice.
Check out our other guides about the best places to stay in Venice: