Known as the City of Bridges and the Queen of the Adriatic, Venice, Italy is one of the beacons of culture in Europe. There are a ton of hotspots within this city that make it unique.
Obviously, the extensive canal system is super unique and takes up a big part of the city's identity. So, a lot of your trip can be centered around this aspect.
With so much rich history and culture in the area, you can be occupied for many days at a time. One of the best ways to fully take in the city in all of its glory is by indulging in luxury. Luxurious hotels can deliver a tremendous amount of value to your stay.
Here are five of the best luxury hotels located in Venice!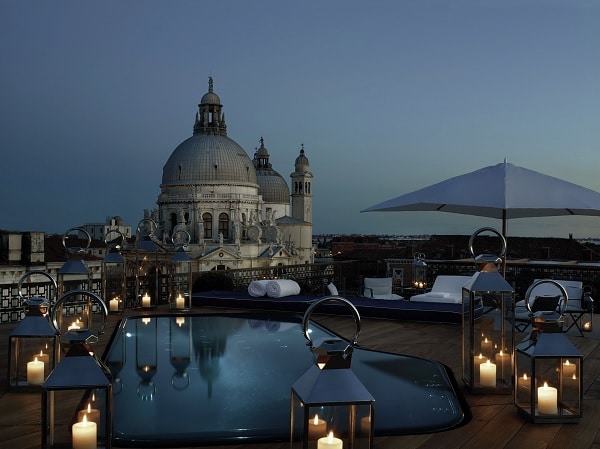 The Gritti Palace
From the moment that you step into The Gritti Palace, you know that you are in for a fantastic stay. The elegant decor and comforting atmosphere is nearly intoxicating. Usually, hotels are just temporary spaces to allow you to explore everything else, but you can find a ton of value in the hotel itself.
There are a total of 82 rooms, so it is not too small nor too big. You can hit the sweet spot in terms of size. This gives you updated amenities without having to deal with large crowds.
There is also a spa called Spa Sisley Paris. This is an incredible place to take a load off and enjoy a peaceful massage.
Hotel details
Address: 
Campo Santa Maria del Giglio, 30124 Venezia VE, Italy.
Guest rating:
4.7 out of 5
Price per night:
From $477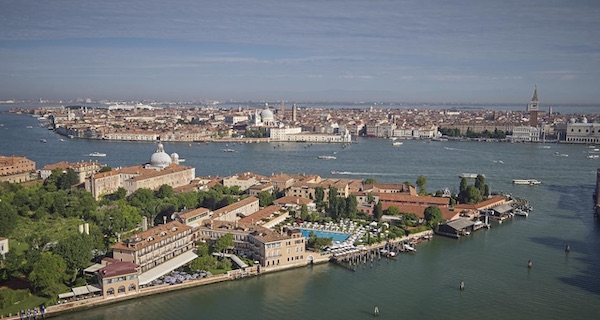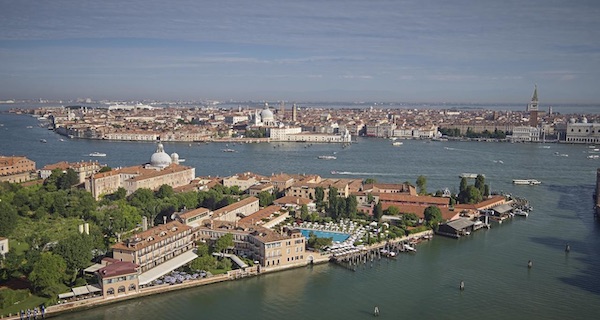 Cipriani, A Belmond Hotel
The next hotel up on our list is the Cipriani, A Belmond Hotel. This is a hotel that focuses on bringing you some great features along with your stay. Some of those features include an outdoor pool, spa, tennis courts, and more. As you can see, fitness and leisure can come together on one property.
Another huge perk is the number of dining options offered to you. There are four restaurants on site that can bring some great meals. Along with a poolside bar, everything you could eat or drink is right at your disposal.
Although you will most likely venture out, having some options right there is quite important.
Hotel details
Address: 
Giudecca 10, Giudecca, 30133 Venice, Italy.
Guest rating:
4.7 out of 5
Price per night:
From $850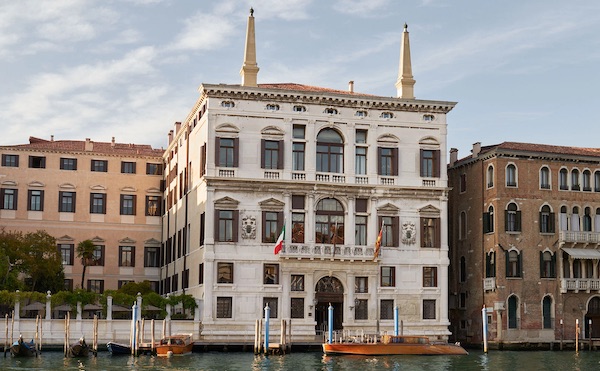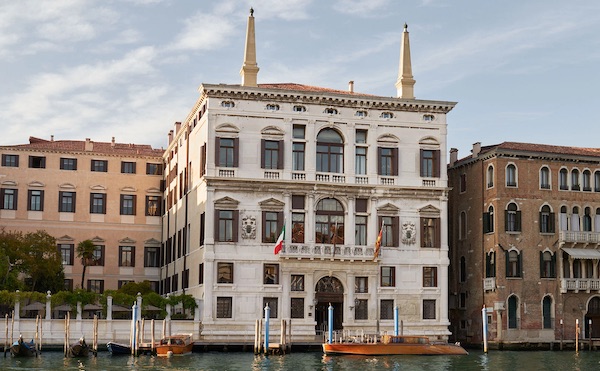 Aman Venice
As we already pointed out, the Venetian canals are a huge focal point. Being situated right next to one of the most famous in the city is a huge perk. This is the type of experience that the Aman Venice can provide. You will be situated right on the Grand Canal, so taking part in that type of activity is super convenient.
One unique factor of the Aman is the number of rooms. There are just 24 total rooms, so you are getting an interesting experience. When there are hundreds of people packed into a location, things can be a little crowded and chaotic. This can be completely avoided when staying at a smaller spot with less people milling about.
There are two restaurants on location that bring some great Mediterranean cuisine. Plus, there are two bars that can make some delicious cocktails for you.
Hotel details
Address: 
Palazzo Papadopoli, Calle Tiepolo Baiamonte, 1364, 30125 Venezia VE, Italy.
Guest rating:
4.8 out of 5
Price per night:
From $1375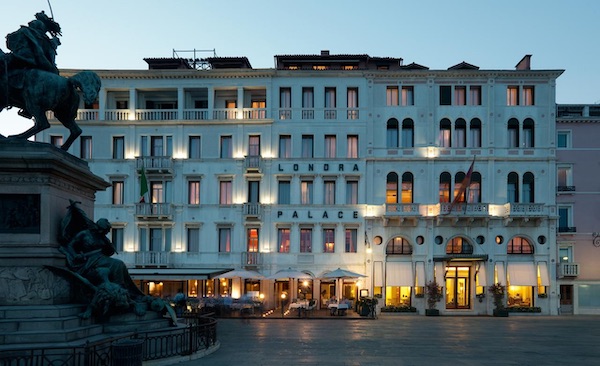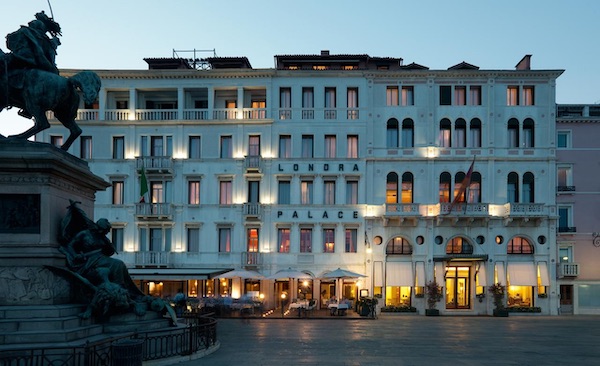 Londra Palace
For the past 150 years, the Londra Palace has been delivering luxury to visitors. To this day, that same function is in full effect. This is where to go when you want a fabulous experience that has stood the test of time.
With 53 rooms and most of them looking out over the San Marco Basin, you can have an awesome stay at this location. With fancy decor and marble floors, you will feel like Italian royalty during your stay.
One of the focal points is the Do Leoni Restaurant. This is an incredible fine dining option that will leave you wanting to go back the following night.
Hotel details
Address: 
Riva Degli Schiavoni – Castello 4171, Castello, 30122 Venice, Italy.
Guest rating:
4.7 out of 5
Price per night:
From $370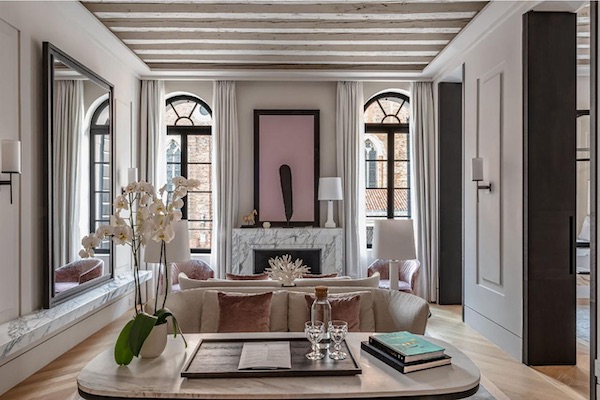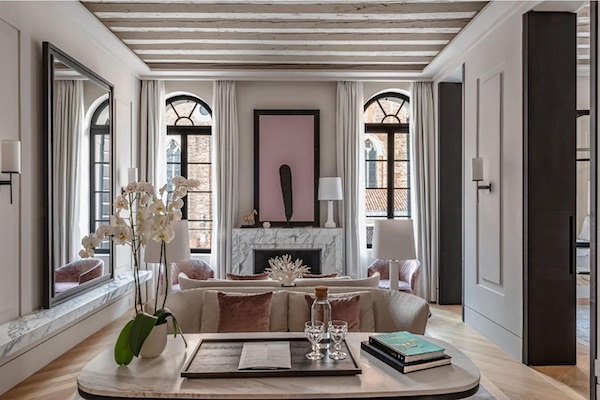 Palazzo Cristo
Last, but certainly not least, there is the Palazzo Cristo. This building has been around for over 600 years and used to be a focal point for fashion and culture. Over the years, there have been plenty of remodels and now it is home to this hotel.
Now, this is by far the smallest accommodation that can make our list. The entire hotel comprises just three suites. This is a super exclusive opportunity, so be sure to make plans very early. This is also a very unique experience because your experience can be catered to you specifically.
You are not just a number at this hotel. You are a guest that can get some tremendous value out of your stay.
Hotel details
Address: 
6805A Castello, Castello, 30122 Venice, Italy.
Guest rating:
4.8 out of 5
Price per night:
From $495
About our luxury hotel recommendations in Venice
We are a travel research company. Our team helps you discover the best luxury hotels in Venice by researching the internet for you. We have also visited some of these places. Hence, it's not just our opinion, it's the opinion of many travelers who have been there before you. We make it easy for you to find out about the most luxurious and exclusive 5-star hotels in the city.
Please note, we only list hotels that have an aggregated guest review rating of at least 4.0 out of 5. We aggregate all reviews from different booking sites and other unbiased review websites. Hence, you can be certain all hotels listed above offer you a great stay in Venice.
Best price guarantee
We partner with Hotels.com and Booking.com to make sure you get the best price for your stay in Venice! Both sites offer price matching. That means you pay the lowest prices for your stay. If you find a cheaper offer on another website for the same luxury hotel in Venice at least 24 hours before check-in, contact them to claim a refund of the difference!
Top 5 luxury hotels in Venice
Now that you've gone over this guide, let's summarize it. We got to know what the best 5-star hotels in Venice are thanks to thousands of guest reviews and tips from travel experts:
More Venice guides
If you like the advice we've given you above, make sure to check out some of our other articles about Venice:
Best boutique hotels in Venice