Few cities in the world have the history of Beijing. The Chinese capital contains remnants of the country's imperial past which is combined with its Communist-era architecture and more modern commercial atmosphere.
Beijing has been China's capital city for over 800 years. Travelers will find glorious monuments, incredible shopping, and authentic food to die for. Beijing has a charm that other Asian cities lack. It is ideal for individuals seeking a vacation with history and culture.
Beijing is one of the world's great cities that has to be visited at least once. Whether it is your first time or fifth time staying in the capital, here are the best areas to stay in Beijing on your trip.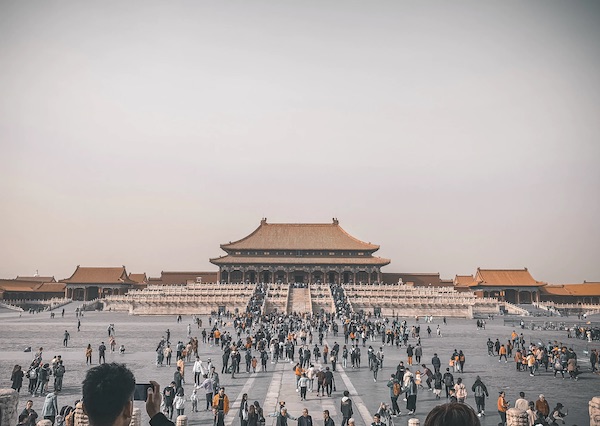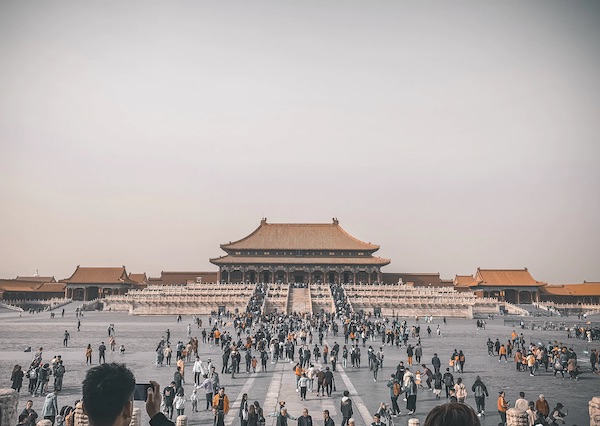 Qianmen
Beijing's most iconic landmarks can be found in Qianmen. It is a beautiful area of the capital thanks to the history that permeates it. Qianmen has more than five centuries of history running through it. The area was the central marketplace for Beijing during the Qing Dynasty.
Qianmen Street, which runs through the neighborhood, is a pedestrian-only district. The shops and restaurants thrive in the area as locals and travelers visit day and night. Many of the buildings still contain the architecture of the Qing Dynasty. The insides of the buildings have been re-done to reflect modern architecture. Qianmen offers the easiest access to Tiananmen Square, the Forbidden City, and the Temple of Heaven. If you want to get into touch with Beijing's past and history, then staying at a hotel in Qianmen is ideal.
Not only is Qianmen a brilliant place to stay, shop, and explore for history, it is ideal for nightlife. You will find some excellent restaurants and bars after dark.
Best place to stay in Qianmen
New World Beijing Hotel. Address: No.8 Qinian Street, Dongcheng, 100062 Beijing, China.

Xinjiekou (Xicheng)
Travelers on a budget should stay in Xinjiekou. The neighborhood is popular with musicians and artsy individuals. If you aren't interested in exploring the music and art shops around Xinjiekou, then perhaps you will like Shichahai.
Shichahai has three man-made lakes that provide a great spot to sit and relax in Beijing. The capital is awash with concrete and powerlines, but Shichahai offers a bit of peace and calm. A popular activity during the warmer months is to rent a boat and paddle around the three man-made lakes. When the weather gets cold, and it does get cold in Beijing, the shallow lakes freeze over allowing you to ice skate. Cafes and shops surround Shichahai giving you the chance to enjoy a great backdrop to a meal or coffee.
When the sun goes down the music gets turned up in Xinjiekou. Nightclubs open up welcoming patrons to their doors. One of the popular activities for tourists is to explore Xinjiekou's hutongs. What is a hutong? They are the narrow alleyways that are traditional in many northern Chinese communities.
Best place to stay in Xinjiekou
Pan Pacific Hotel. Address: No.2 Huayuan Street, Xicheng, 100032 Beijing, China.

Gulou
You will find Beijing's ancient clocks in Gulou, which are located on the central axis of Beijing. Right off of Gulou to the west, you will see hutongs that have been preserved by the Chinese government for historical purposes. The Bell Tower is a must-visit as is the Lama Temple. The temple is home to a 26-meter tall statue of Maitreya Buddha. The statue was carved out of a single piece of white sandalwood.
Gulou has been labeled as Beijing's hipster area. It has historic buildings and architecture. Many of the newer buildings have a retro-style, playing up Gulou's hipster feel. Many Beijing experts claim Gulou is the "cool" place to go. The bars and cafes attract a lot of Western tourists. The presence of Western travelers brings out Chinese tourists wanting to experience a fun night out.
Nanluoguxiang Street runs through Gulou and is the center of the best places to dine, drink, and dance. Hotels are immense in Gulou. Local hotels and mega-chains can be found in Gulou, so take your pick of which type of accommodation you prefer.
Best place to stay in Gulou
The Orchid Hotel. Address: 65 Baochao Hutong, Dongcheng Qu, Beijing Shi, China, 100009.

Dongzhimen
Dongzhimen is a great place to stay thanks to its excellent transport links to other parts of Beijing. You can reach Dongzhimen from the city's airport courtesy of the subway line that runs through it. If you are seeking a taste of home or Western culture, Dongzhimen is ideal. It has amenities, restaurants, and nightlife that cater to Western travelers.
Sanlitun is easy to access in Dongzhimen. Sanlitun is a cool shopping area with a variety of great boutiques to buy Western clothing. Some of the best dining options in all of Beijing can also be found in Sanlitun. Western travelers shouldn't miss the chance to visit Bar Street. It was the first bar community in Beijing and helped create the city's great nightlife of today.
Culture vultures looking for easy access to the Great Wall of China should stay in Dongzhimen. Many hotels and hostel will provide contact details to tour companies that run day trips up to the Great Wall. Dongzhimen is also famous as the playground for the city's wealthier individuals. Many spend their time at the upscale bars of Gongti, a.k.a. the Worker's Stadium.
Best place to stay in Dongzhimen
Park Plaza Wangfujing. Address: No.97, Jinbao Street, Dongcheng, 100005 Beijing, China.

Xidan
Xidan is one of the top shopping and commercial areas in Beijing. The area is one of Beijing's most famous neighborhoods. It dates back to the Ming Dynasty. Xidan is situated just west of the Forbidden City and was a common pathway for citizens to travel into the heart of Beijing.
The neighborhood is a prosperous part of Beijing and you will find a plethora of shopping malls, restaurants, theaters, and department stores. Whether you want to spend a few hours or a whole day, you will be able to find a lot of great things to do.
Xidan Book Building is one of the cooler venues you can visit in the neighborhood. If you have had enough of walking the streets and shopping, the Book Building provides peace and quiet. The Book Building is home to classic Chinese literature along with Western classics.
Culture Square is home to boutiques and a performing arts center. It covers 8.65 acres and is perfect for exploring at a slow pace. You will also find a host of events that take place throughout the year in Xidan. It is a truly eclectic area and perfect to base your accommodation.
Best place to stay in Xidan
Le Joy Hotel. Address: No. 131, B, Xidan North Street, Xicheng District, Xicheng, 100000 Beijing, China.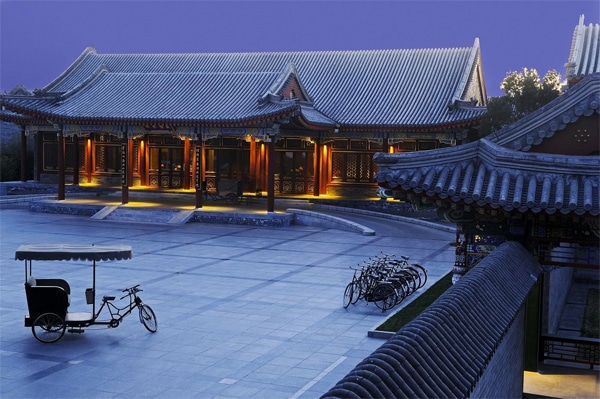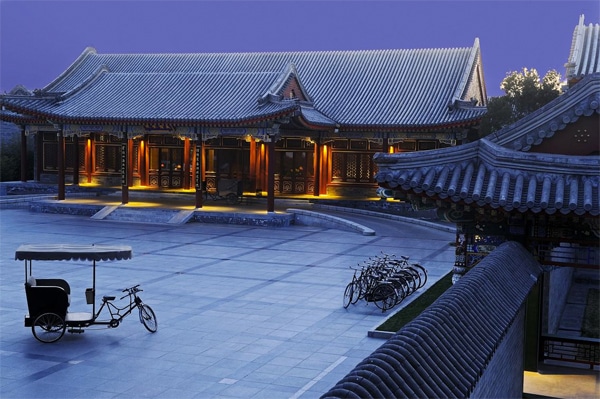 Where travel critics stay in Beijing
Want to know where travel critics from publishers like The New York Times, Frommer's, Fodor's and Lonely Planet stay in Beijing? Check out our overview of all recommended hotels, hostels and B&Bs in Beijing.
Budget
"Although just a minute away from the international airport, this 372-roomer succeeds in being more than a place to pass out during a layover. With contemporary Chinese art filling the hotel, Cordis has a cheeky, creative atmosphere." — CNN.
Address: 1 Yijing Rd, Shunyi Qu, Beijing Shi, China, 100621.
Mid-range
"With see-all open-plan bathrooms, American oak bath-tubs, lovely mood lighting, underfloor heating, sliding doors, complimentary beers, TVs on extendable arms and a metal basin swimming pool, this trendy Swire-owned boutique hotel is top-drawer chic." — Lonely Planet.
Address: Building 1 No 11 Sanlitun Road Chaoyang, Sanlitun Road, Beijing, China, 100027.
Luxury
"The epitome of blissful indulgence, this luxury hotel is spread out across a series of carefully renovated ancient Qing Dynasty courtyards—it even has its own private entrance to the Summer Palace." — Fodor's.
Address: 1 Gongmenqian Street, Beijing, China, 100091.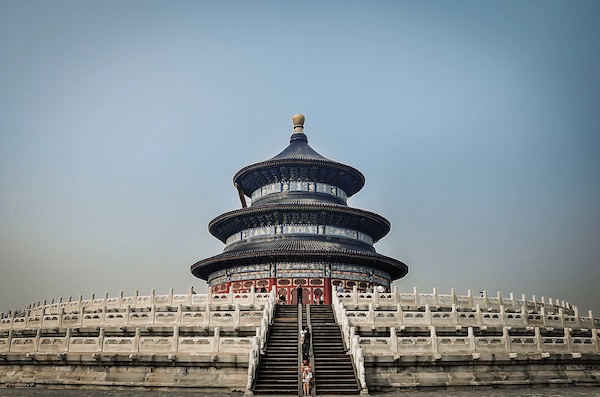 FAQ: Beijing hotel recommendations
If you're looking for a budget, boutique, or luxury hotel in Beijing, or maybe your travel plans require a splendid hostel? Want to know which hotel serves the best breakfast? Here are all those answers and more about where to stay in Beijing.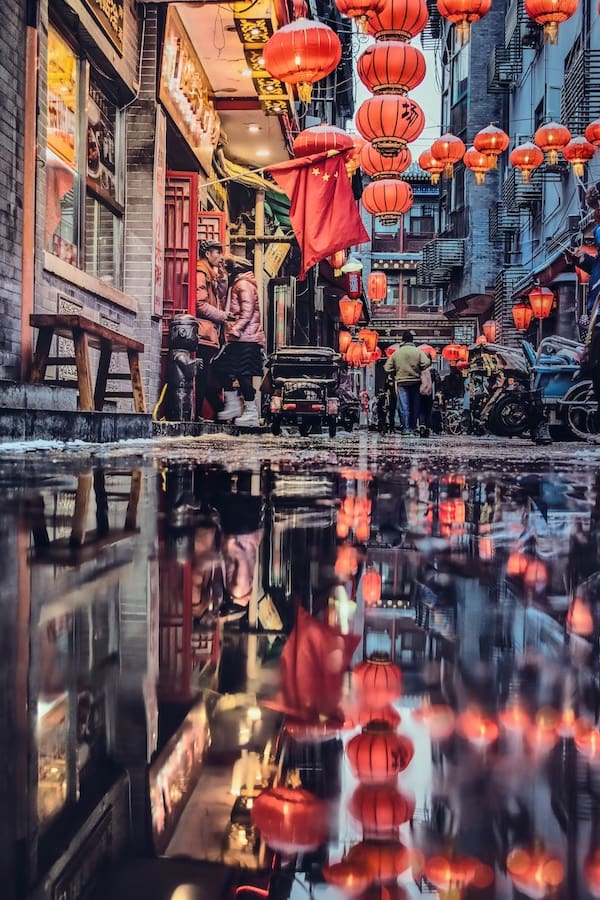 Best time to visit Beijing
The best time to visit Beijing is during the spring and autumn seasons. This is when the weather is mild and pleasant, making it perfect for outdoor activities and sightseeing. The spring months of April and May are particularly beautiful, as the city is covered in colorful blossoms and flowers. Autumn, on the other hand, offers clear skies and cooler temperatures, which makes it perfect for exploring the city's many attractions.
If you're looking to avoid the crowds, the winter months of December to February are the best time to visit Beijing. The city is less crowded during this time, and you can enjoy the winter festivals and events. However, you should be prepared for the cold weather, as temperatures can drop below freezing.
On the other hand, the summer months of June to August are the busiest and most crowded time to visit Beijing. The city can get hot and humid, with temperatures reaching up to 104 F (40 °C). However, if you don't mind the heat and crowds, this is also a great time to experience the city's vibrant nightlife, outdoor dining, and summer festivals.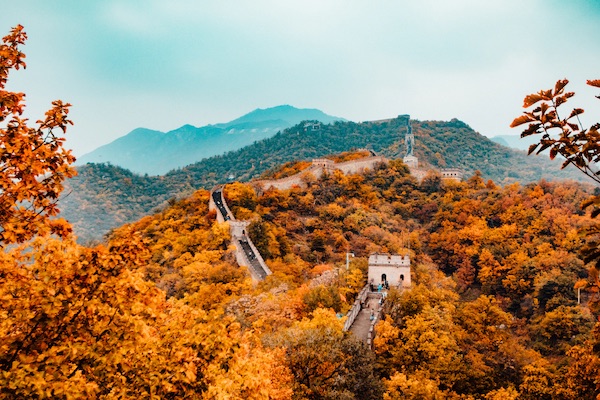 Best things to do in Beijing
There are a lot of things to do in Beijing and surrounding areas, including day trips, attractions, museums, sightseeing tours and many other activities. Here's our list of 3 things you should definitely do when you're in and around Beijing:
Mini Group: Beijing Forbidden City Tour with Great Wall Hiking at Mutianyu
See three of Beijing's most famous landmarks on a full-day tour that starts in the city and travels to the Great Wall of China. Start with a guided tour of the UNESCO World Heritage-listed Forbidden City, and walk by the monuments of Tiananmen Square. Price: $125. More info.
Beijing: Tibetan Yonghe Lama Temple Guided Walking Tour
Admire the well preserved ancient architecture and artifacts of the most renowned Tibetan Buddhist temple, which is also the previous palace of Emperor Yong Zheng in the Qing Dynasty. Learn the history from your guide during this 2-hour walking tour. Price: $30. More info.
Experience Beijing: Chinese Cooking Class and Market Tour
Uncover the ancient secrets of Chinese cuisine during a 5-hour cooking class in Beijing. Immerse yourself in the bustling atmosphere of a local market to gain insight into the region's rich culinary culture and purchase fresh ingredients from enticing stalls. Price: $94. More info.
Deciding where to stay in Beijing
In conclusion, this travel guide has covered the best areas and hotels in Beijing and how to get around. Now it is up to you to decide which area suits your needs the most.
Top 5 areas to stay in Beijing
Dongzhimen
Xidan
Gulou
Qianmen
Xinjiekou
As you have seen in this travel guide, there are a lot of things to explore, and deciding where to stay in Beijing is important. Whether you stay in Dongzhimen, Xidan, Gulou, Qianmen or Xinjiekou, all those neighborhoods are in good locations.
The atmosphere of the area, whether you travel for leisure or business, whether you travel with your family or friends, and proximity to the attractions you prefer to visit should probably be the deciding factors. Whatever your preference is, you'll have a great time in Beijing.
Check out our other guides about the best places to stay in Beijing: