Beijing is the utterly massive capital city of China, with an astonishing ancient history within it, all while still embracing impressive modernism and innovation. If you happen to find yourself in Beijing, you will come across tremendously friendly locals, and will likely feel almost overwhelmed with all of the things available at your disposal to take part in.
The historically significant Forbidden City is situated here, as well as the infamous Great Wall of China. There are numerous parks within Beijing worth visiting, such as Chaoyang Park and Beijing Park.
A trip to Beijing would not be complete without indulging in the culinary masterpieces here, such as Peking duck.
Beijing is an extraordinary place with so much to do and see, and today we will let you in on several of the very best boutique hotels available for guests to settle in during your time spent here.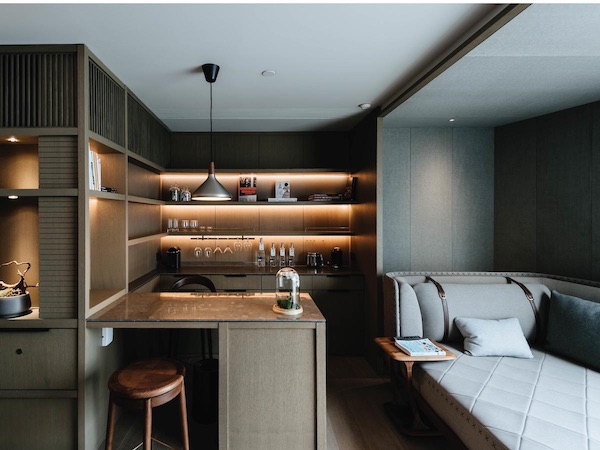 CHAO Sanlitun Beijing
The CHAO Sanlitun Beijing is a contemporary spot in the trendy Sanlitun neighborhood of Beijing. This boutique hotel is refined and allows its incredible service and amenities to speak for themselves here. Enjoy expansive lounge spaces, a vast library, an impressive bar, and a full gym when you opt to reside here during your visit to Beijing.
The rooms are simple and light, with large windows that flood them with natural sunlight in the daytime. They are complete with tea and coffee stations, a bar, wireless speakers, and sizable televisions. The beds are unbelievably comfortable with high-quality linens provided with them. Be sure to check out any of the restaurants on the property here for some seriously delicious cuisine.
Hotel details
Address: 
4 Workers' Stadium E. Rd., Chaoyang, 100027 Beijing, China.
Guest rating:
4.5 out of 5
Price per night:
From $250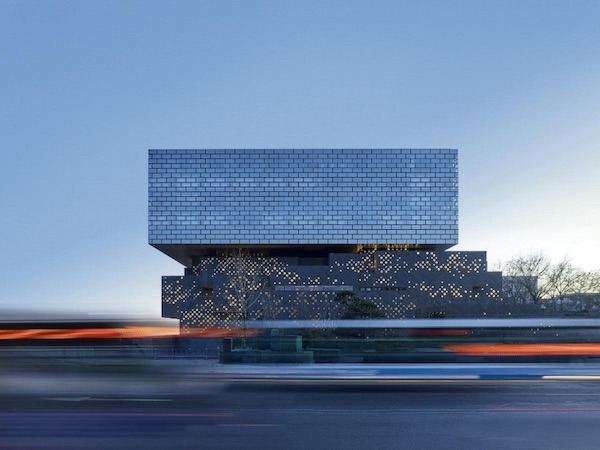 The Puxuan Hotel Spa
The Puxuan Hotel Spa is a sleek and modern establishment in the heart of Beijing. Plenty of the rooms here offer unreal views of the Forbidden City, one of the main attractions found here. The lounge spaces are warm and relaxing, and the bar is definitely worth making a stop at. The Puxuan has an extraordinary spa with a sauna and steam room on-site that offers the perfect opportunity to completely unwind.
The luxurious rooms here are minimalistic, yet they are cozy and set up with everything a guest could ever need during their stay. Receive beautiful views of Beijing from any room and enjoy a warm soak in the considerably sized tub in the contemporary bathrooms that are provided here.
Hotel details
Address: 
No.1 WangFuJing Street, Dongcheng District, Beijing, Dongcheng, 100006 Beijing, China.
Guest rating:
4.7 out of 5
Price per night:
From $300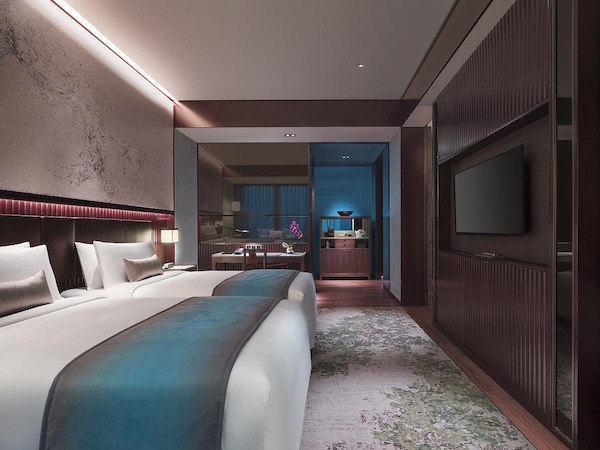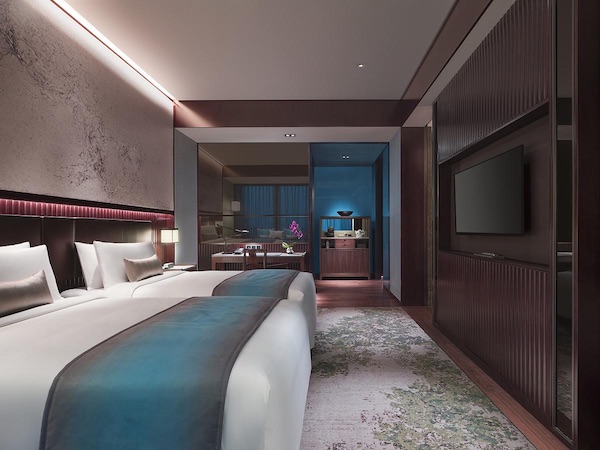 Nuo Hotel Beijing
Next, we have the Nuo Hotel Beijing, an elegant accommodation that is vast and offers a divine experience to every guest. Nuo Hotel Beijing has several lounges, dining, and bar options within it for a guaranteed pleasant time filled with great food and relaxation. There is a spa located here that is top-notch, as well.
Check out the outdoor deck and lounge space for some of the best views possible of Beijing. The rooms are spacious and make for the perfect sanctuaries to return to after long days of exploring this city. The bathrooms within the rooms are just as luxurious as the rest of the hotel, with marble features and large windows to flood the space with natural light.
Hotel details
Address: 
No.2 Jiangtai Road, Chaoyang, 100016 Beijing, China.
Guest rating:
4.6 out of 5
Price per night:
From $160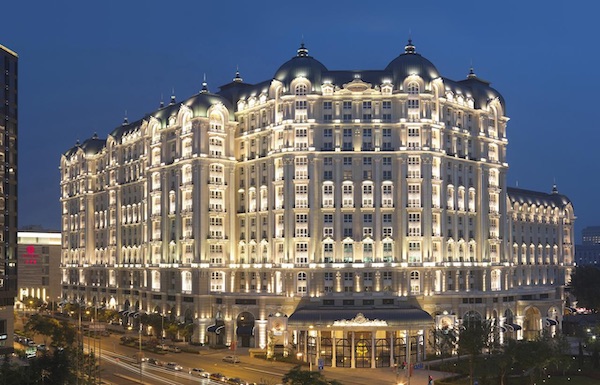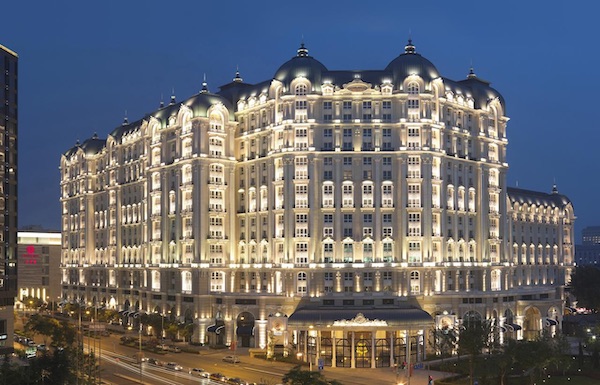 Legendale Hotel Beijing
The Legendale Hotel Beijing can be found a short distance from the Forbidden City, and it is perfect if you are searching for a place with a bit more of a classic design and structure. The interior has a European flair, with elegant touches throughout the entire establishment. There is a massive gym, indoor pool, steam room, and jacuzzi for guests to utilize, as well.
There are plenty of rooms here which are all ornate and lavish. The wooden accents and antique furniture provide a classical atmosphere, all while succeeding in being extremely comfortable, too. The bathrooms have ample space and are just as luxurious as everything else in this hotel. Stop by the restaurant for delightful cuisine, as well.
Hotel details
Address: 
No. 90-92 Jinbao Street, Dongcheng, 100005 Beijing, China.
Guest rating:
4.5 out of 5
Price per night:
From $180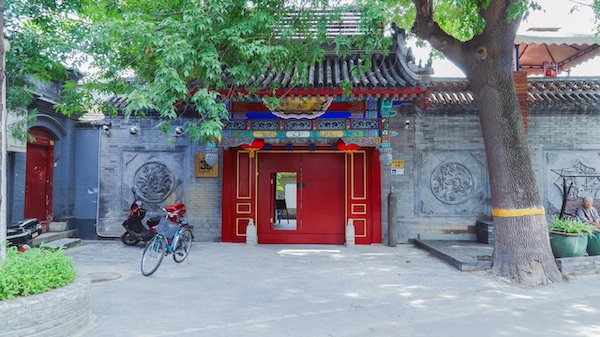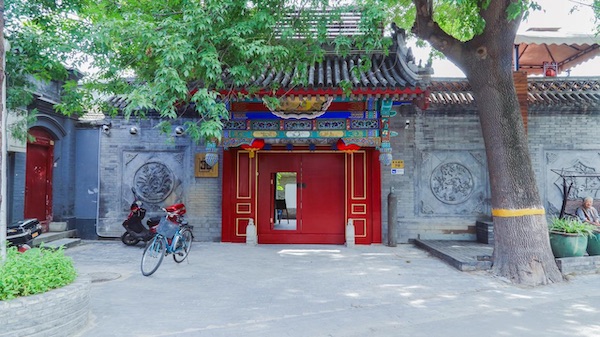 Hotel Cote Cour Beijing
Finally, the Hotel Cote Cour Beijing is a sanctuary within this bustling city. Hotel Cote Cour Beijing is situated in the Dongcheng District of Beijing, only a short distance away from many of the best attractions here. This courtyard-style hotel is the perfect place if you are on the hunt for some true peace and quiet.
The outdoor garden and lounge area are ideal for catching some rays and relaxing with a good book. The rooms are spacious and private, and they offer large bathrooms, too. The hotel offers a continental breakfast, as well as beverages in the afternoon. Hotel Cote Cour is a laid-back atmosphere that is not always easy to find in this city.
Hotel details
Address: 
No.70 Yanyue Hutong, Dongcheng, 100010 Beijing, China.
Guest rating:
4.7 out of 5
Price per night:
From $110
This completes our guide to the best boutique hotels throughout wonderful Beijing. From modern and futuristic places to stripped-back and simple spots, there is a place for everyone here.
About our boutique hotel recommendations in Beijing
We are a travel research company. We help you discover the best boutique hotels in Beijing by researching the internet for you. It's not just our opinion, it's the opinion of many travelers who have been there before you. We make it easy for you to find out about cool design hotels and unique design hotels in the city. Some of them might be so romantic you might not want to leave your room.
Please note, we only list hotels that have an aggregated guest review rating of at least 4.0 out of 5. We aggregate all reviews from different booking sites and other unbiased review websites. Hence, you can be certain all hotels listed above offer you a great stay in Beijing.
Best price guarantee
Get the best deals and prices for your stay in Beijing with Booking.com and Hotels.com! They offer price matching, which means you'll be getting the lowest price available online, guaranteed! If you find a cheaper offer on another website for the same hotel room at least 24 hours before check-in, contact them to claim a refund of the difference.
Top 5 boutique hotels in Beijing
Let's quickly summarize this guide. Based on thousands of guest reviews and tips from travel experts, these are the best boutique hotels in Beijing:
More Beijing tips
Get more great content like the guide above! Check out these other articles about Beijing: