San Francisco is one of California's best and most popular cities, and it can be found along the coast in the central region of this vast state. Spend your days here exploring different views of the Golden Gate Bridge, stop by the infamous Painted Ladies, or take a tour of the notorious Alcatraz Prison that is located off of the coast here.
San Francisco is an extremely diverse place, and you will definitely not have any issues finding delicious cuisine here. Local fresh-caught seafood, Asian cuisine, and classic Californian-style burritos and tacos are a must when you are on the hunt for food.
Luckily, San Francisco has an abundance of fantastic hostels available for travelers to stay in, and you will be sure to save major cash when you go this route. Below you will find a guide to five of the best hostels that are situated in San Francisco.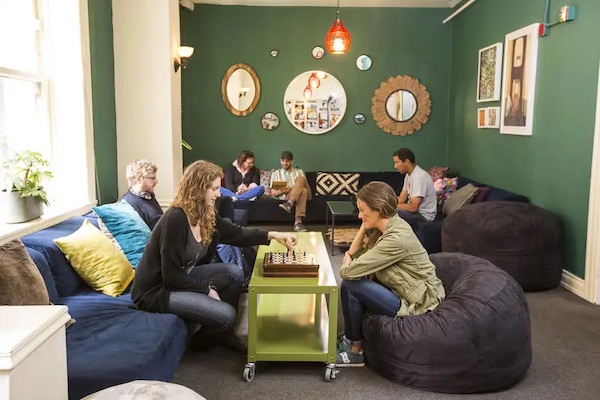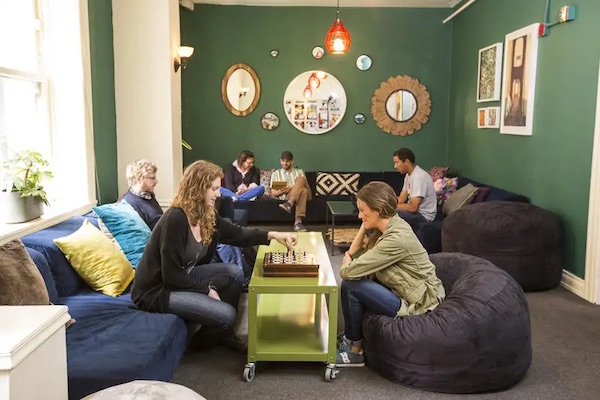 HI San Francisco Downtown
The first hostel we have for you is HI San Francisco Downtown, located in a prime spot near a huge portion of the fun and exquisite food this city has to offer. HI San Francisco Downtown is able to provide its residents with free breakfasts, bed linens, towels, and hair dryers-all so you can save a few extra bucks.
At this hostel, you can choose between shared dorm rooms or spend a few extra dollars for a peaceful private room. You can rely on there being security lockers in the rooms so that you do not have to worry about anything happening to your belongings. The staff here is able to host excursions and tours to awesome surrounding places, so tag along for additional adventures.
Hostel details
Address: 
312 Mason Street, San Francisco, USA.
Guest rating:
4.5 out of 5.
Price per night:
from $37.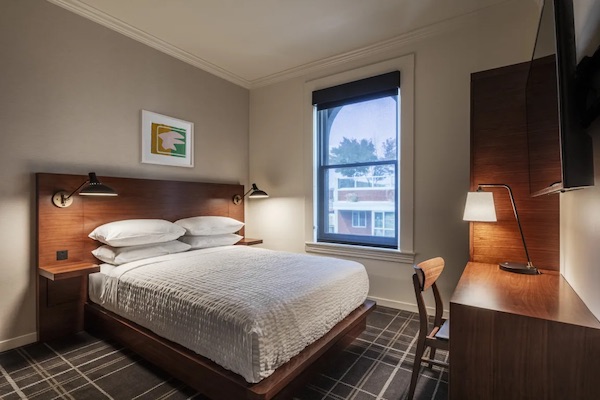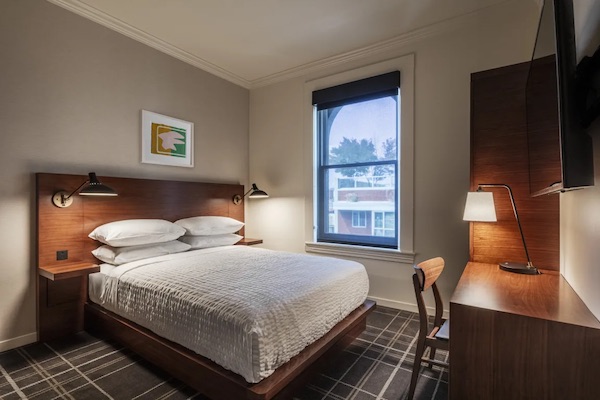 FOUND San Francisco Union Square
Found San Francisco Union Square is situated in a superb location, as it is close to all of the best food and shopping facilities. The hostel is a welcoming place and strives to make every guest feel at home. The lounge spaces are cozy and make for the perfect spots to meet up with new friends.
The beds at this hostel are extra comfortable and have linens provided with them, and the staff will lend you towels during your visit, as well. There are shared dorms or private rooms available, so there is accommodation for every need. Swing by the restaurant for a bite to eat or cook something delicious up in the communal kitchen when you are hungry.
Hostel details
Address:
140 Mason Street, San Francisco, USA.
Guest rating:
4.4 out of 5.
Price per night:
from $21.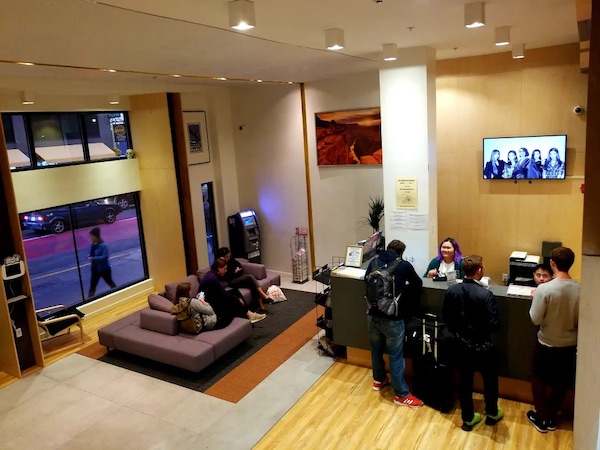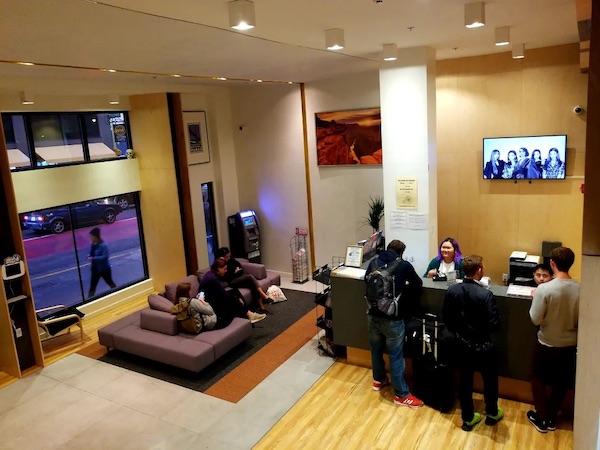 Orange Village Hostel
At Orange Village Hostel, you will have the ability to be just a short walk away from so much of the excitement that exists in San Francisco. This hostel throws dinners and other events occasionally for guests. Plus, you can start each day during your visit with a tasty free breakfast.
The dorms here are male or female-only, and there are numerous private rooms available if you would rather opt for that. Most of the rooms have en-suites, and clean bed linens are kindly provided to everyone that stays here. Lock your luggage away in the lockers in your room and grab a hot cup of coffee or tea any time of day from the common area.
Hostel details
Address: 
411 O'Farrell Street, San Francisco, USA.
Guest rating:
4.5 out of 5.
Price per night:
from $30.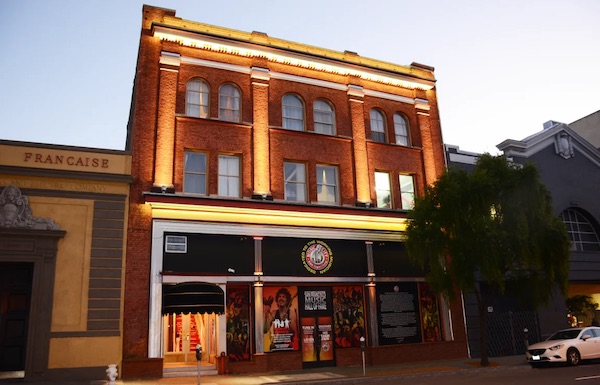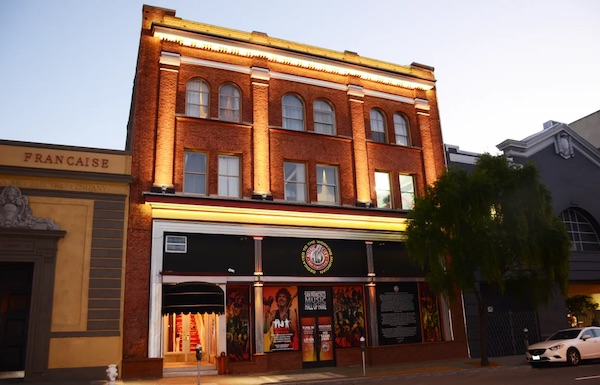 Music City Hotel Hostel
The Music City Hotel Hostel is the place to be if you love the world of music and consider yourself an artist. Make amazing connections, boost your opportunities, and meet like-minded individuals when you book your stay at Music City Hotel Hostel. You can easily walk to most of the best areas of San Francisco, like Union Square, from this hostel.
If you want to share a space, there are male or female-only dorms, and if you want more privacy, go solo in one of the private rooms set up here. You can pack lightly since linens and towels are provided for you here. Check out the lounge room and challenge your new friends to any of the board games supplied at this hostel.
Hostel details
Address: 
1353 Bush Street, San Francisco, USA.
Guest rating:
4.3 out of 5.
Price per night:
from $37.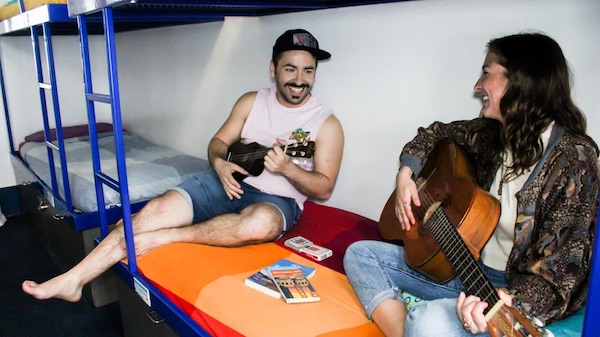 Pacific Tradewinds Hostel
The last San Francisco accommodation we have is the Pacific Tradewinds Hostel, a place in close proximity to amazing local restaurants, bars, and shops. You can count on reliable Wi-Fi here, and there is a spacious kitchen facility so that you can save some money on eating out.
The rooms are currently only being rented out as private, but that just means more peace and quiet for you. Pacific Tradewinds Hostel will kindly provide you with towels and linens so that your stay is as comfortable as possible. Grab a snack from where it is offered on the main floor. Or, you can make yourself a cup of tea after a long day exploring the wonderful city of San Francisco.
Hostel details
Address: 
680 Sacramento Street, San Francisco, USA.
Guest rating:
4.5 out of 5.
Price per night:
from $39.
There are many amazing hostel options in the city of San Francisco. There is so much to do and see in this remarkable place, and any of the hostels in our guide will be able to provide you with a rejuvenating night of sleep after so much exciting sightseeing.
About our San Francisco hostel recommendations
Are you a solo traveler looking for a private room? Or a backpacker traveling around in a group wanting to stay in a cheap and cozy dorm? Above, you will find the best hostels in San Francisco for all your needs.
Please note, we only list hostels that have an aggregated guest review rating of at least 4.0 out of 5. We aggregate all reviews from different booking sites and other unbiased review websites. Hence, you can be certain all hostels listed above offer an excellent value-for-money stay in San Francisco.
Best price guarantee
For our hostel recommendations, we work together with Hostelworld and Booking. These partnerships don't have any influence on the recommendations we make or on the order in which our recommended hostels are listed. The reasons why we have chosen to partner with these companies is that they're trustworthy, offer excellent service and they both apply the best price guarantee. This means you can claim a refund for the difference if you find your reservation cheaper on another website. It has to be for the same property, accommodation type, dates, cancellation policy and conditions, otherwise, you can't claim the refund for the difference. If you book through Booking.com then all you need to do is contact them at least 24 hours before your check-in date. If you book through Hostelworld you must claim the refund within 24 hours after you made the booking.
Top 5 hostels in San Francisco
To summarize again, based on thousands of guest reviews, these are the best hostels in San Francisco:
Why you should be careful when booking the cheapest hostel available
The cheapest hostels available are typically not in a great location. If you want to go sightseeing or go for a night out in central San Francisco, you probably end up having to pay for public transport or a taxi to get there. So your stay could end up being more expensive compared to a stay in a central location. For first-time travelers, we recommend staying central anyway, but also for frequent visitors, it's probably worth it to pay a bit more to stay in a central location.
Another reason why you shouldn't stay at the cheapest hostel is that the people staying at the cheapest hostels are often not the people that can afford to travel like you. Because a very cheap hostel is often cheaper than renting a flat, these places tend to attract migrant workers or local misfits. That's probably not the crowd you want to hang out with, especially if you're a solo traveler looking for friends.
The third reason why you should avoid the cheapest hostels is safety. Some of the cheapest hostels don't check IDs, don't ask for signatures, or only accept cash at check-in. The hostel won't know who is actually staying there.
Lastly, the service at these hostels isn't great. For instance, if you choose to store your luggage, your bags will be unattended in a public space. It won't be recorded anywhere or tagged and stored in a locked room.
So, it's probably worth it to spend a bit more on your hostel stay in San Francisco.
And finally, a tip: always read the latest reviews of the hostel! All places have good and bad reviews, but the most recent reviews matter the most.
More San Francisco tips
Get to know the city even better and check out our other articles about San Francisco:
Best cheap hotels in San Francisco
Where to stay in San Francisco
Best boutique hotels in San Francisco
Best luxury hotels in San Francisco