Although Russia is not necessarily known as a top tourism destination by many in the world, there is one area that shines above the rest. Moscow is the shining jewel of Russia and is probably the most visited city in the entire country. So, if you want to see Russia, this is probably the best place to do it.
Moscow has a lot of character and has recently become a pretty great tourism city. Whether it be for business or pleasure, there are some great hotspots worth checking out in the city.
Now, the best way to fully engulf yourself in the city is by staying in a luxury hotel. This gives you an alternative side of Moscow and puts you in a unique perspective. This also ensures that you can get the most value out of your stay possible.
Here are three of the best luxury hotels located in Moscow!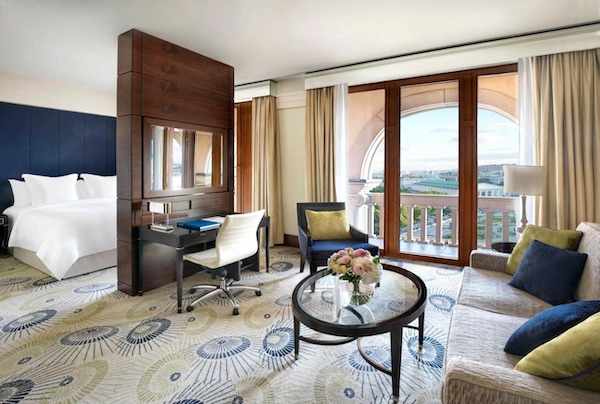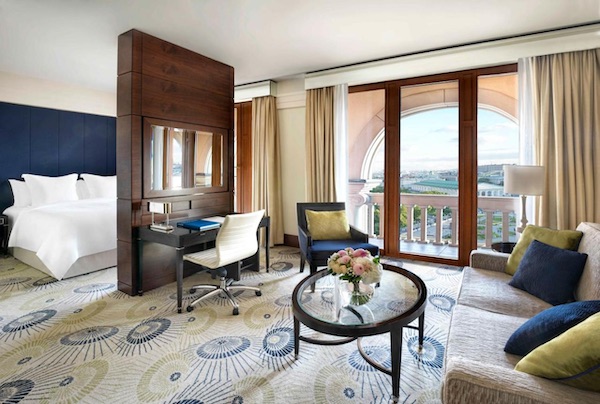 Four Seasons Moscow
No list of luxury hotels can be complete without the Four Seasons at least making an appearance. The Four Seasons is an incredibly luxurious hotel chain that really gives you a ton of value in terms of everything that comes along with the room.
The Moscow location is a stunning spot that makes sure to bring the heat in terms of luxury and value. First and foremost, the Four Seasons Moscow is in a fabulous location. This is an important factor because you want to be near some of the hotspots. In this case, the two hotspots are the Kremlin and Red Square. Being within walking distance to areas like these is a really good perk.
In terms of size, there are 180 rooms, which is fairly standard amongst luxury hotels. This allows for great amenities without having too much foot traffic in the way of your experience. Talking about those amenities, there are a few that reign supreme.
There is a full spa that offers excellent treatments and opportunities for relaxation. There is also a restaurant serving breakfast and two bars to offer even more value to your stay.
Hotel details
Address: 
Okhotny Ryad 2, Tverskoy, 109012 Moscow, Russia.
Guest rating:
4.6 out of 5
Price per night:
From $540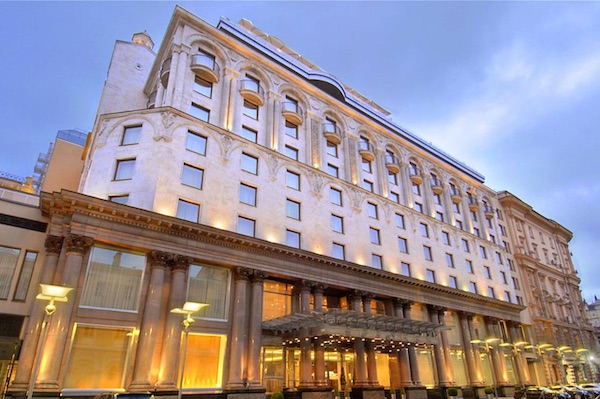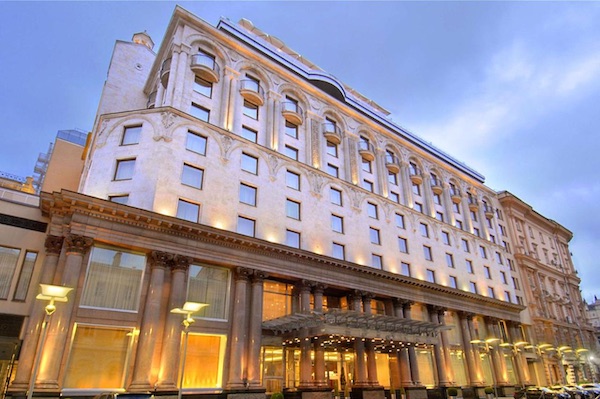 Ararat Park Hyatt Moscow
Similar to Four Seasons, Hyatt is another hotel brand that loves to bring luxury to every visitor. The Ararat Park Hyatt Moscow is no exception as you are guaranteed to have a fantastic stay at this location.
Its biggest perk is the physical location in reference to its spot in the city. You will be within walking distance to the Kremlin and so many other hotspots in Moscow. Every city has a few parts that are a must-see. The Kremlin and Red Square are two of these points specific to Moscow.
Another unique, cool feature specific to the Ararat Park Hyatt Moscow is the diversity of rooms available to you. In any good luxury hotel, the option to upgrade up from a basic room is great. This hotel has that option. Some of the room options include a king suite, terrace suite, executive suite, Wintergarden suite, and a few others.
Some of the amenities that can be found on site include an indoor pool, full spa, fitness center, and much more. In terms of cuisine, there are four restaurants and a couple of bars that are right inside the hotel.
Hotel details
Address: 
Neglinnaya Street 4, Meshchansky, 109012 Moscow, Russia.
Guest rating:
4.7 out of 5
Price per night:
From $490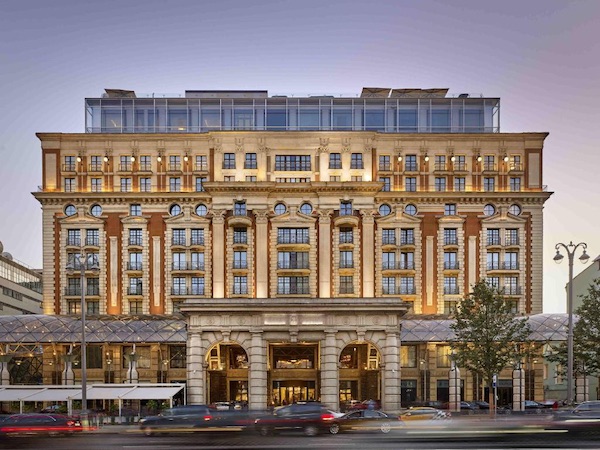 The Ritz-Carlton Moscow
Last, but absolutely not least, we have the Ritz-Carlton Moscow. As with the above options, we have yet another luxury hotel chain! This time, it is the Ritz. This is a world-renowned brand that is synonymous with elegance and luxury. So, you know you are going to get a solid experience here.
In fact, this location's history in Moscow runs deep. Before the gold rush of Russian tourism moved in, the Ritz-Carlton has been around for over 100 years and is still the most exclusive accommodation in the area. Not only is it luxurious, but it is very hard to get a room let alone a suite. This is due to the higher density of high-profile guests who choose this hotel over the others when in Moscow.
Along with that exclusivity, there are a few features and perks that come along with the stay. There are two main attractions that come to mind at this location. Firstly is Jeroboam, the main restaurant on site. If you are able to secure a table, you will have an excellent meal. The other hotspot is the rooftop sushi lounge that really elevates your experience to a great level.
Hotel details
Address: 
Tverskaya St, 3, Moskva, Russia, 125009.
Guest rating:
4.5 out of 5
Price per night:
From $517
About our luxury hotel recommendations in Moscow
We are a travel research company. Our team helps you discover the best luxury hotels in Moscow by researching the internet for you. We have also visited some of these places. Hence, it's not just our opinion, it's the opinion of many travelers who have been there before you. We make it easy for you to find out about the most luxurious and exclusive 5-star hotels in the city.
Please note, we only list hotels that have an aggregated guest review rating of at least 4.0 out of 5. We aggregate all reviews from different booking sites and other unbiased review websites. Hence, you can be certain all hotels listed above offer you a great stay in Moscow.
Best price guarantee
We partner with Hotels.com and Booking.com to make sure you get the best price for your stay in Moscow! Both sites offer price matching. That means you pay the lowest prices for your stay. If you find a cheaper offer on another website for the same luxury hotel in Moscow at least 24 hours before check-in, contact them to claim a refund of the difference!
Top 3 luxury hotels in Moscow
Now that you've gone over this guide, let's summarize it. We got to know what the best 5-star hotels in Moscow are thanks to thousands of guest reviews and tips from travel experts:
More Moscow guides
If you like the advice we've given you above, make sure to check out some of our other articles about Moscow:
Best boutique hotels in Moscow