Middle America is home to so many underrated cities and cultural scenes. With great food, good vibes, and plenty of business opportunities, some of these spots need to be checked out. One city that falls into this category is Memphis. Memphis is located in Tennessee and is a very overlooked destination.
With a strong music scene and a ton of great food, Memphis leaves a lot to be discovered. With the most famous attractions of the Blues Hall of Fame and Elvis Presley's mansion, this is a side of American culture that can be really cool for outsiders to experience.
However, it is hardly ever cheap to experience a new place. You can save for as long as you need to, but many of the aspects of travel will cost a significant amount of money.
So, here are the best cheap hotels in Memphis!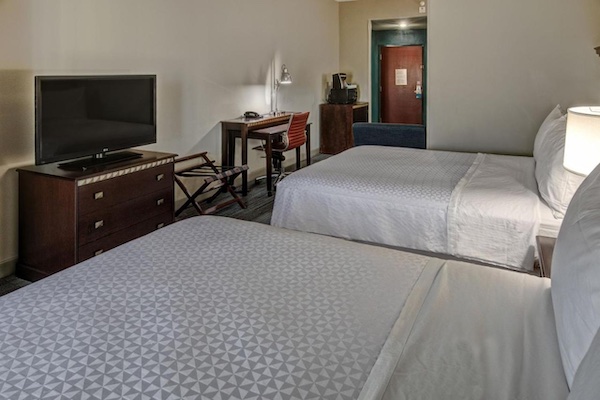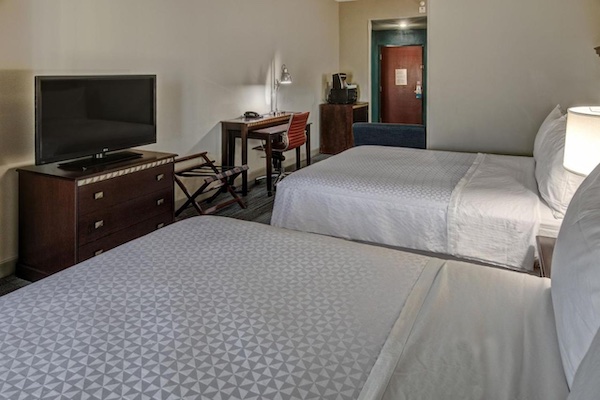 Four Points Memphis Southwind
Our list starts with the Four Points Memphis Southwind. This is a modern hotel that has all the fixings needed for a budget hotel. Outfitted with dark woods and bold colors, it has a warm, inviting feeling that adds some value to your stay.
There are only two rooms available, which is an interesting factor. This is a superior room and the guest room. That is it. If you are good with the lack of options, this is perfect. Each room is outfitted with simple decor and great amenities that make the stay worth it.
Some of these amenities include free parking, free internet, an indoor swimming pool, and a fitness center. This is where the real value comes into play. If you are wanting some additional features, the Four Points Memphis Southwind can become your temporary home for a few days.
Now, one reason as to why this is such an affordable location is the proximity to hotspots. You are quite a bit away from the top spots. If you are okay with renting a car or paying for other forms of transportation, this is a good choice. If you would rather be within walking distance to some places, you may need to pick another option.
Hotel details
Address: 
4090 Stansell Court, Memphis, TN 38125-2871, United States of America.
Guest rating:
4.1 out of 5
Price per night:
From $85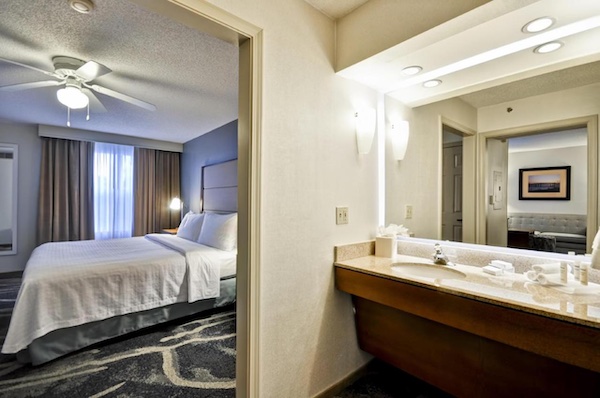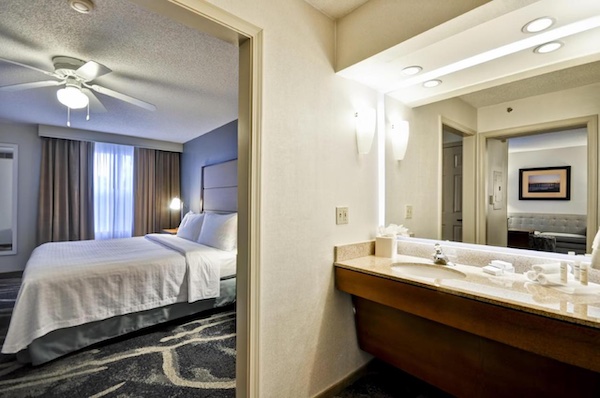 Homewood Suites Memphis Germantown
Next up, there is the Homewood Suites Memphis Germantown. This is a visually pleasing hotel that is basic enough to be considered a budget spot. Obviously, this is located in Germantown, so the restaurants and attractions will be in this section of Memphis. A lot of the popular spots are outside of Germantown, so you will need alternative transportation sources to branch out.
One really unique feature of staying here is access to a free shuttle. This shuttle will bring you just about anywhere within a 5-mile radius of the hotel. Although you cannot go far out, this is a great perk for going to get coffee or seeing a few of the local spots.
The rooms are really nice and there are some additional options for those who want to have a bit more room or travel with more people. The most basic room is the king suite. From there, you can get a double suite or a bigger king suite to accommodate for those wishes. When you have some options like this, you can cater the situation to be the best for you.
Hotel details
Address: 
7855 Wolf River Boulevard, Memphis, TN 38138, United States of America.
Guest rating:
4.3 out of 5
Price per night:
From $100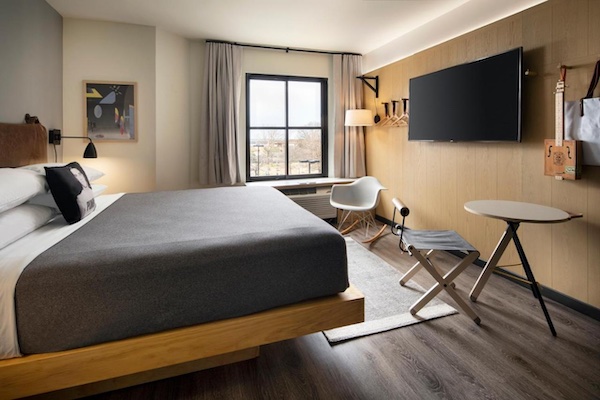 MOXY Memphis Downtown
Finally, the MOXY Memphis Downtown is a great budget hotel in this city. As the name implies, this is a downtown location. In fact, it is the only location of its kind on our list, so keep that in mind. This puts you within walking distance of a lot of top locations. The Memphis Music Hall of Fame, Orpheum Theater, and plenty of BBQ spots are right there for the taking. This is a perk that is not found with the other two options.
Now, because the physical location is such a strong attribute, you will give up other certain aspects. One of those is the lack of room diversity. There are three types of rooms and all are pretty basic. However, if you are staying here to save money, this should not be too big of a problem.
The MOXY also packs a punch with the amenities offered. There is a bar and restaurant right on site. Especially on the weekends, this is a popping spot to enjoy an evening. There is also free internet, social events, concierge service, and much more. Overall, you are getting a far better value for your money than what the price tag implies.
Hotel details
Address: 
40 North Front Street, Memphis, TN 38103, United States of America.
Guest rating:
4.2 out of 5
Price per night:
From $120
About our budget hotel recommendations in Memphis
We are a travel research company. Our team helps you discover the best cheap hotels in Memphis by researching the internet for you. We have also visited some of these places. Hence, it's not just our opinion, it's the opinion of thousands of travelers who have been there before you. We make it easy for you to find out about the best budget hotels in the city.
Please note, we only list hotels that have an aggregated guest review rating of at least 4.0 out of 5. We aggregate all reviews from different booking sites and other unbiased review websites. Any hotel listed here should have a price of $120 or less per night. Hence, you can be certain all hotels listed above offer you a great and affordable stay in Memphis.
Lowest price guarantee
We partner with Booking.com and Hotels.com. Both booking websites offer the lowest price guarantee, so you can be certain you will always get the best deal for the hotels above. If you have seen a better price elsewhere, all you need to do is contact the booking website and they will refund you the difference immediately. You can price match right up until the day before check-in.
We also recommend you read our guide about how to save money on hotel bookings. It's a list of tips about when you should book a hotel, what tools you can use, and other things you can do to find your preferred hotel at an affordable price.
Top 3 budget hotels in Memphis
Let's summarize this affordable travel guide. Based on thousands of guest reviews, these are the best budget hotels in Memphis:
More Memphis guides
Get to know the city even better by reading our other articles about Memphis: