There is so much culture and history packed into the streets of Memphis. When thinking about visiting Tennessee, Nashville is usually the first place brought up. All too often, Memphis is either forgotten about or is extremely underrated. This is definitely an underrated tourist spot, but don't let that discourage you.
There is so much to do and see while in Memphis. Yes, Nashville is great, but Memphis has a unique identity that is worth checking out when in the area. Located right on the Mississippi River, this city is home to deep-rooted culture and music history. Musicians like Johnny Cash and Elvis Presley at one time or another called Memphis home.
In order to see everything, you desire, you need to pick the right neighborhood for you. This allows you to navigate certain areas more efficiently than others. Here are five of the best areas to stay in while visiting Memphis!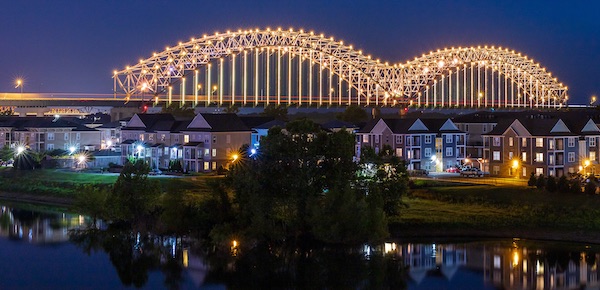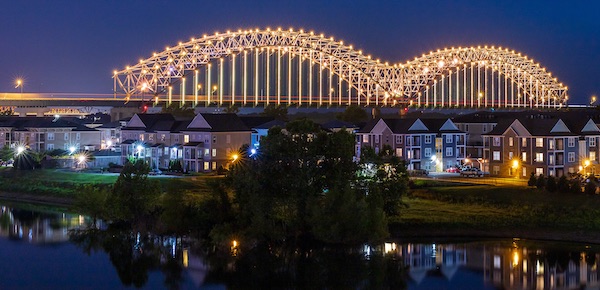 Downtown
With many big cities, staying Downtown is probably a good idea, especially when it is your first time visiting. This allows you to stay in the heart of action and see a lot of the main attractions. This is the same case when visiting Memphis.
Memphis is the home for blues and is filled with deep musical history. Beale Street is the iconic strip of bars, music clubs, live venues, and everything you need to see in Memphis. It is all in one spot. No matter why you find yourself in Memphis, this is a street that has to be visited at least once. Once you experience one evening, you will want to keep going back for the duration of your stay.
Along with music, Memphis has a rich history of civil rights. The National Civil Rights Museum is Downtown and is the site where Dr. Martin Luther King Jr. was assassinated. This is a super intriguing location that will give you a good look into Memphis's civil rights history.
Best place to stay in Memphis
Hotel The Peabody. Address: 149 Union Avenue, Memphis, TN 38103, United States of America.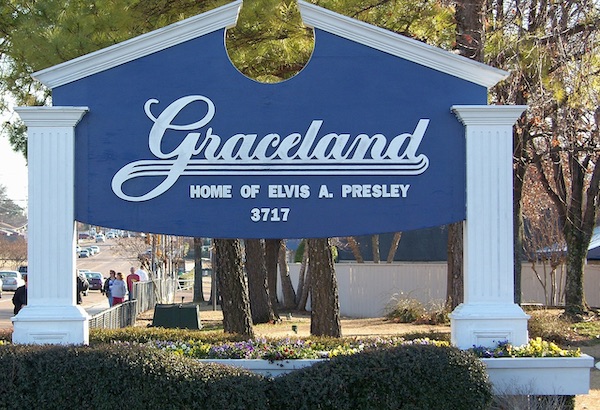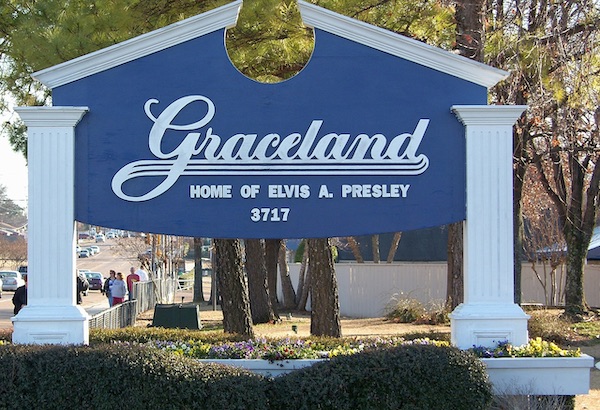 Graceland
Memphis is well-known to be the hometown of Elvis. More specifically, Graceland is the neighborhood that houses Elvis's mansion. Because of this, basically the entire neighborhood is Elvis forward and you can't escape it. So, if this is not your cup of tea, maybe you should give it a shot, but otherwise, avoid Graceland.
If you want to experience this different vibe, Graceland is the place to be. The estate itself is called Graceland and thousands of people visit it and take tours every year. You will learn a ton about Elvis while also seeing his actual living spaces and private jets.
After touring his property, you can visit his gravesite and pay respects to the music legend. All of this sits on Elvis Presley Boulevard.
Finally, grab a bite to eat in the authentic Tennessean restaurants in Graceland. They carry all of Elvis's favorite foods and much more. If your budget allows, it is recommended to stay at the Guest House at Graceland. After all, you are in Elvis's neighborhood, so you may as well go all out.
Best place to stay in Graceland
The Guest House at Graceland. Address: 3600 Elvis Presley Boulevard, Memphis, TN 38116, United States of America.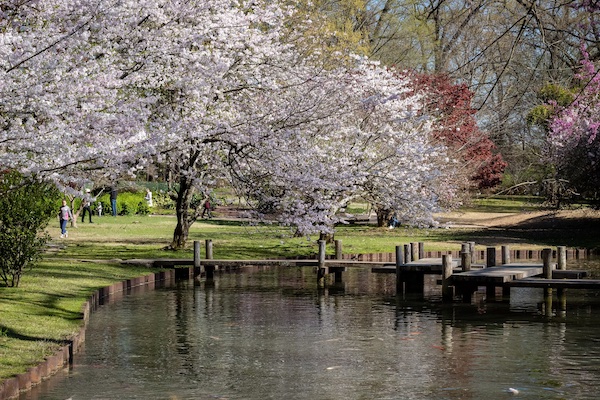 East Memphis
East Memphis does a great job of supplying visitors with a more authentic local experience. Staying here will keep you close to the action in Graceland and Downtown while keeping you in a residential area. If you are traveling with a family, this is a great spot to settle down for your trip.
This is partly because the Children's Museum of Memphis is here. This is an awesome place where you can spend a few hours with your family interacting with the exhibits and learning a bit too.
Another hotspot is the Memphis Botanic Garden. This is a very cool and super unique area that is Asian-inspired and provides a cool twist to Memphis.
Overall, East Memphis is a place to stay when you want to slow it all down and take it easy. There may not be a ton of attractions in the actual neighborhood, but it provides a cool place to stay while you venture out into the rest of Memphis.
Best place to stay in East Memphis
DoubleTree by Hilton Memphis. Address: 5069 Sanderlin Avenue, Memphis, TN 38117, United States of America.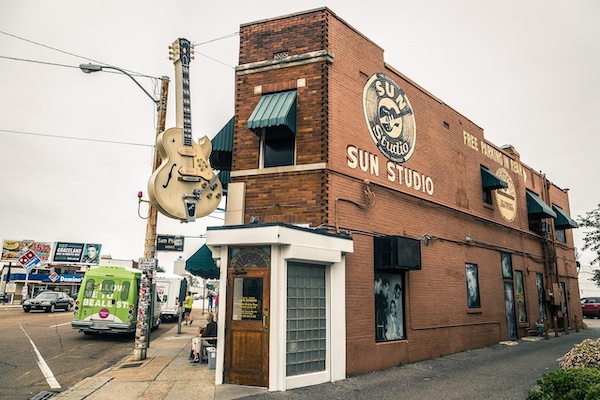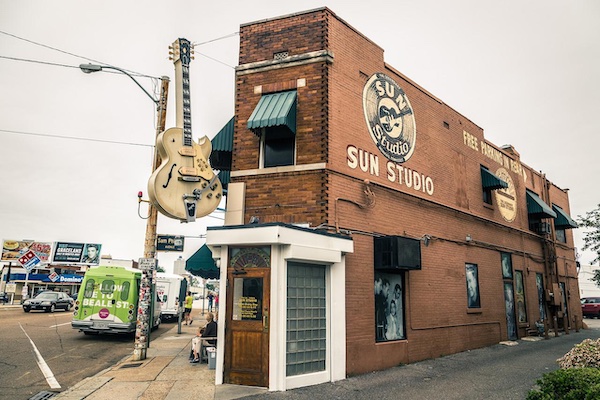 Midtown
If you like Downtown, but you want a quieter experience, Midtown should be on your list for places to stay. Downtown's Beale Street leaks into the end of Midtown, so you get the tail end of the partying in part of Midtown. The other end of the neighborhood is fairly peaceful and quiet.
If you like museums, the Brooks Museum is one of Midtown's hotspots and is worth visiting. This establishment has a huge collection of art from America and Europe. This oftentimes is overshadowed by the National Civil Rights Museum, but it is still worth checking out.
The other big focal point in Midtown is Overton Park. This is a great public park to relax, eat some lunch, and enjoy the quiet side of the city. When in the park, it won't even feel like you are in a big city. There are playgrounds, a small golf course, and over 100 acres of forest for you and your family to enjoy.
Best place to stay in Midtown
Holiday Inn Express Memphis. Address: 1180 Union Avenue, Midtown, Memphis, TN 38104, United States of America.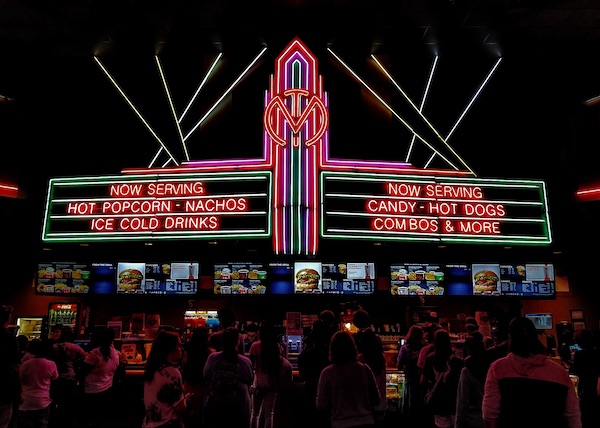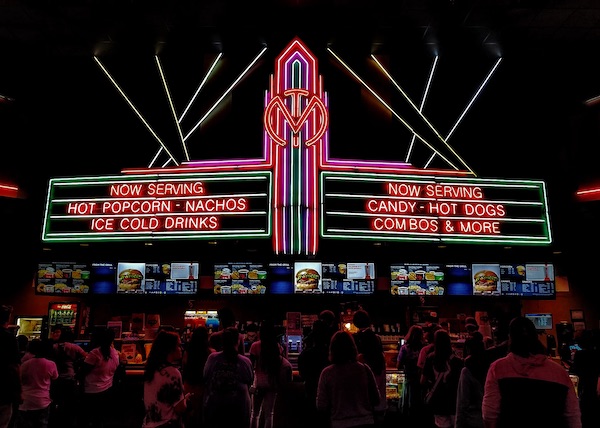 Cooper-Young
Finally, there is Cooper-Young. It is ironic that "Young" is in the name because this is the young, hip neighborhood of Memphis. Although Downtown is really known to be the life of the party, Cooper-Young has a vibrant social scene.
This is a super diverse neighborhood that has a lot going on, especially for young people. There are litters of bars, cafes, restaurants, and nightclubs in this area. There are a plethora of things to do in terms of nightlife and social scenarios here.
Before you go out and party at night, be sure to visit Cooper-Young's marker that denotes where Johnny Cash performed for the very first time. This is a huge part of music history that sits right in this neighborhood.
On the traditionally historical side, there is the Spanish War Memorial here. So, you can take in the history and learn more about those who lost their lives around the turn of the 20th century.
Best place to stay in Cooper-Young
Holiday Inn Memphis University. Address: 3700 Central Avenue, Memphis, TN 38111, United States of America.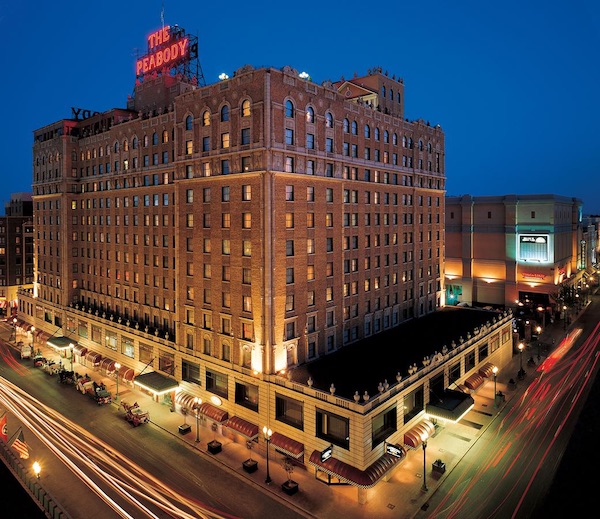 Where travel critics stay in Memphis
Want to know where travel critics from publishers like The New York Times, Frommer's, Fodor's and Lonely Planet stay in Memphis? Check out our overview of all recommended hotels, hostels and B&Bs in Memphis.
Budget
"The 1902-vintage Winchester office building has recently been repurposed as the Hotel Napoleon Memphis with 58 crisp rooms. In addition to its pedestrian-friendly downtown location, the hotel houses a restaurant serving breakfast and dinner, and offers free coffee anytime in the lobby." — New York Times.
Address: 179 Madison Avenue, Memphis, 38103, United States of America.
Mid-range
"It's been around since 2007, but River Inn still manages to fly under the radar, and in fact, many Memphians don't even know it's there. On the banks of the river, in the yuppie waterfront community of Harbor Town, this boutique hotel feels very European: it's perfect for an anniversary or other romantic occasion." — Frommer's.
Address: 50 Harbor Town Square, Memphis, TN 38103, United States of America.
Luxury
"The Mississippi riverfront glass pyramid that last served as a basketball arena has been refashioned as an immersive Bass Pro Shop, complete with fish- and gator-filled ponds. Overlooking them and the indoor cypress swamp diorama is the rustic-themed, 103-room Big Cypress Lodge." — New York Times.
Address: 1 Bass Pro Drive, Memphis, TN 38105, United States of America.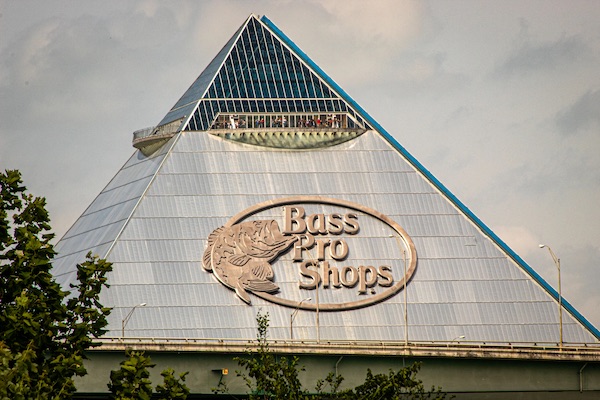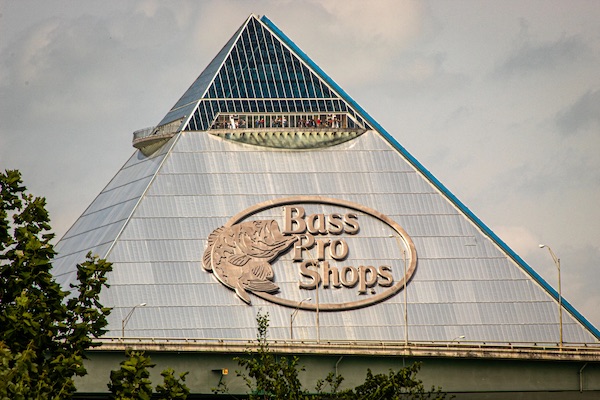 FAQ: Memphis hotel tips
Looking for the best budget, boutique, or luxury hotel in Memphis? Or maybe you're a backpacker looking for an excellent hostel? Want to know which Memphis hotel serves a great breakfast? Here are the answers to all those and other questions about where to stay in Memphis.
What is the best budget hotel in Memphis?
If you're looking for a cheap hotel in Memphis, then book Homewood Suites Memphis Germantown. It's an excellent budget hotel offering great value for money. It's in a good location, it's been recommended by travel experts and the hotel has excellent customer reviews. Also check out our list of the best cheap hotels in Memphis.
What is the best luxury hotel in Memphis?
If money isn't a problem and you're looking for a luxury hotel in Memphis, then go for Big Cypress Lodge. The hotel offers excellent service, it's in a top location, it has been rated very highly by previous guests and renowned travel critics have recommended it. Also check out our list of the best luxury hotels in Memphis, it's a manually curated list of the most exclusive 5-star hotels in the city.
Which Memphis hotel offers great views?
If you're looking for a room with a view, then try the River Inn of Harbor Town. The hotel has excellent customer reviews about the views from the hotel.
How much does it cost to stay in a Memphis hotel?
If you're looking for a 3-star hotel in Memphis then you'll have to pay around $165 per night. For a 4-star hotel, you have to pay about $245 per night and if you're looking for a luxury 5-star Memphis hotel that will cost you about $290 per night.
Which Memphis hotel serves great breakfast?
If you're looking to start the day with a great breakfast, then try the River Inn of Harbor Town. The hotel has excellent customer reviews for the breakfast they serve.
Which Memphis hotel is the best for couples?
If you're looking for a romantic get-away in Memphis, then try the Hotel Talbot Heirs Guesthouse. The hotel has excellent recent reviews from couples.
Best things to do in Memphis
There are a lot of things to do in Memphis and surrounding areas, including day trips, attractions, museums, sightseeing tours and many other activities. Here's our list of 3 things you should definitely do when you're in Memphis:
Memphis: Big Mojo Sun Studio + Music History 3-Hour Bus Tour
Enjoy a guided tour of the world-famous Sun Studio as well as a crash-course in Memphis music history with a professional musician as your guide. Sing along as you visit music-related landmarks and all the places that make Memphis so special. Price: $58. More info.
Memphis Horseback Trail Ride Tour
You don't have to retreat to the country to live your cowboy or cowgirl adventure: this 4,500 urban oasis is right in the middle of Memphis. Price: $65. More info.
Historic Memphis Guided Walking Tour
Learn about the history of this rowdy blues, soul, and rock 'n' roll river town, and visit many of the city's top attractions—Beale Street and sections of the Mississippi River among them. Price: $25. More info.
Deciding where to stay in Memphis
As a closing note, let's summarize this travel guide. We covered the best areas of Memphis so you can decide which part of town you want to stay in.
Top 5 areas to stay in Memphis
Downtown
Midtown
Cooper-Young
East Memphis
Graceland
As you have seen in this article, there are a lot of things to explore, and deciding where to stay in Memphis is important. Whether you stay in Downtown, Midtown, Cooper-Young, East Memphis or Graceland, all those neighborhoods are in good locations.
The atmosphere of the area, whether you travel for leisure or business, whether you travel with your family or friends, and proximity to the attractions you prefer to visit should probably be the deciding factors. Whatever your preference is, you'll have a great time in Memphis.
Check out our other guides about the best places to stay in Memphis: