Paris is one of the best destinations to travel to in the entire world for many reasons. Also referred to as the City of Love, Paris boasts incredible museums, galleries, parks, and dining opportunities that will undoubtedly make you fall for this city.
The infamous Notre-Dame Cathedral can be found here in Paris, which has been standing since the 1300s. The Louvre is another must-see while in Paris, which is an art museum that holds extraordinary works such as Leonardo da Vinci's Mona Lisa.
Paris is the perfect place to leisurely stroll cobblestone streets, pop into a quaint café for a coffee and pastry, and take in all of the historical beauty that exists here. No trip to Paris is complete without a stop to see the Eiffel Tower, which is practically the symbol of the entire country of France.
Today, we will cover the best boutique hotels you can find in Paris that will help make your visit as memorable as possible.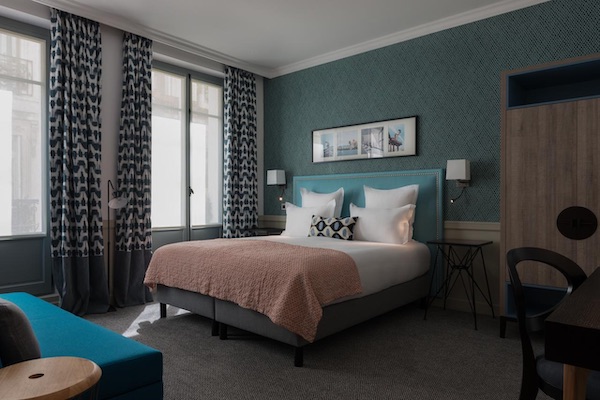 Hôtel Adèle & Jules
The first hotel we have is Hotel Adele & Jules, a highly welcoming and comfortable space that will complement your visit to Paris in a wonderful way. You will be situated just a short walking distance from the lively Grands Boulevards from here. The hotel has a trendy lounge, bar, restaurant, and the rooms come more than prepared with everything you could need for a relaxing stay.
Enjoy luxury bath products, robes, and slippers in the quiet rooms here. There are suite options, childcare opportunities, and room service for those lazy mornings. The restaurant on-site here is a favorite among guests, or there are numerous phenomenal dining establishments within a few minutes of Hotel Adele & Jules if you feel like branching out.
Hotel details
Address: 
2 – 4bis Cité Rougemont, 9th arr., 75009 Paris, France.
Guest rating:
4.6 out of 5
Price per night:
From $130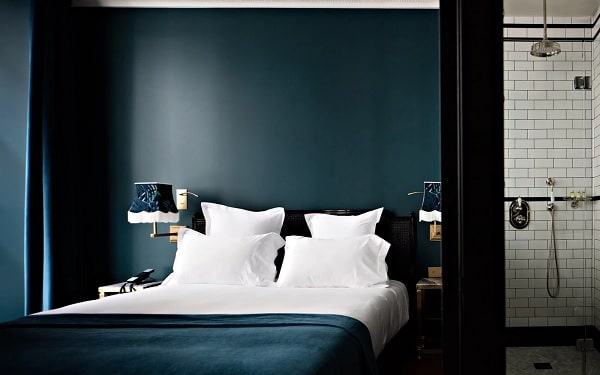 Hôtel Providence
Hotel Providence is a chic spot located in one of the liveliest portions of Paris, close to many of the city's best bars and restaurants. Hotel Providence Paris offers diverse rooms that all give their own unique vibe with their layouts and design. The rooms are complete with smart TVs, an Apple computer, and a minibar.
There is a swanky bar found on the ground floor of this establishment, as well as a restaurant with utterly delectable cuisine. Room service is offered in the morning and evening hours for when you want to stay in, as well. The main train station in Paris is only a 20-minute drive away if you are looking to explore surrounding regions, too.
Hotel details
Address: 
90 Rue René Boulanger, 75010 Paris, France.
Guest rating:
4.6 out of 5
Price per night:
From $140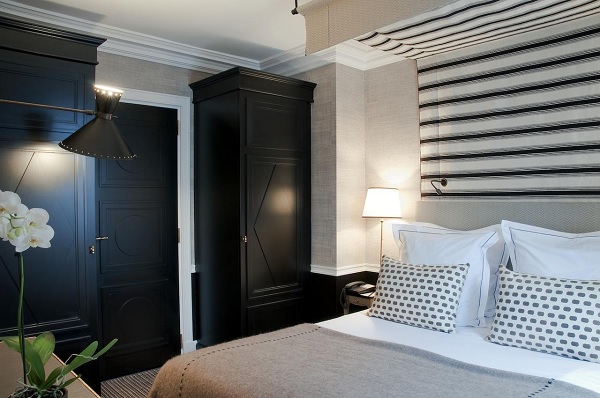 Hôtel Recamier
At Hotel Recamier, you will be greeted by its cozy interior that is not overwhelming in the way that some large hotels can often be. Hotel Recamier is an accommodation that is minimalistic, while still feeling elegant and luxurious. Guests are welcomed by the very friendly staff and lovely surroundings within Hotel Recamier, and you will feel right at home.
There is no restaurant at this establishment, but the hotel is right on St. Germain des Prés, where there are ample local places to take your pick from.
The rooms here are modern and secluded, and you will not have to worry about being disturbed by noisy night owls in this region of Paris. There is a pleasant, free breakfast each morning that is perfect for those slow mornings or the ones when you are in a rush to get out the door.
Hotel details
Address: 
3B Place Saint-Sulpice, 75006 Paris, France.
Guest rating:
4.5 out of 5
Price per night:
From $244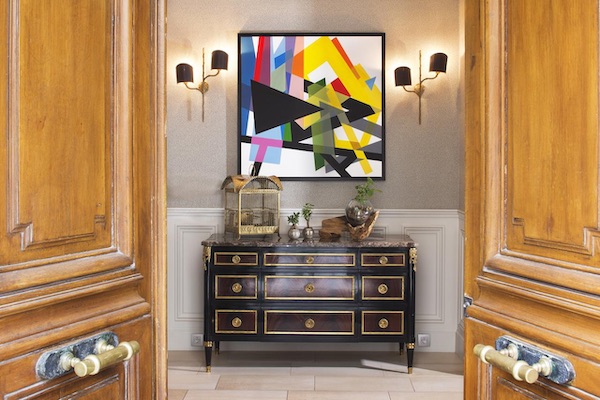 Hôtel Monge
Hotel Monge Paris is situated within a historical building that dates back to the late 1800s, and this truly adds to the charm of the place. Much of the original interior design remains, giving that wonderful and classic Parisian feel. You can find Hotel Monge Paris in the Latin Quarter of Paris, a vibrant area of this lovely city.
The design throughout Hotel Monge Paris is thoughtful and precise in its detail. The rooms here come with luxury toiletry products, large televisions, and there is a complimentary breakfast every morning. Guests may help themselves to a cup of warm tea in the common area, and there is an honesty bar provided to enjoy in the evenings, as well.
Hotel details
Address: 
55 Rue Monge, 5th arr., 75005 Paris, France.
Guest rating:
4.7 out of 5
Price per night:
From $210
Grand Pigalle Hotel
Finally, we have Grand Pigalle Hotel, an ultra-trendy spot that was started by a collection of cocktail and wine experts. The interior is airy, comfortable, relaxing, and is situated in the ideal and lively region of Pigalle. The beverage list offered here is quite lengthy, and you will likely leave with a new favorite drink of choice.
The rooms are extremely cozy, with colorful pops and a modern-yet-classic Parisian flare. The beds are so plush and cozy that you might have to take advantage of the 24-hour room service. Enjoy pastries and coffee in the outdoor terrace in the afternoons, and a nightcap at the hotel's impressive bar. The bathrooms are spacious and complete with toiletries so that you can travel lightly.
Hotel details
Address: 
29 Rue Victor Massé, 75009 Paris, France.
Guest rating:
4.5 out of 5
Price per night:
From $171
This completes our list of five of the best boutique hotels that exist in Paris. Paris is an inherently luxurious and romantic place to visit, and any of these accommodations are sure to amplify your trip here significantly.
About our boutique hotel recommendations in Paris
We are a travel research company. We help you discover the best boutique hotels in Paris by researching the internet for you. It's not just our opinion, it's the opinion of many travelers who have been there before you. We make it easy for you to find out about cool design hotels and unique design hotels in the city. Some of them might be so romantic you might not want to leave your room.
Please note that we only list hotels with an aggregated guest review rating of at least 4.0 out of 5. We aggregate all reviews from different booking sites and other unbiased review websites. Hence, you can be certain all hotels listed above offer you a great stay in Paris.
Best price guarantee
Get the best deals and prices for your stay in Paris with Booking.com and Hotels.com! They offer price matching, which means you'll be getting the lowest price available online, guaranteed! If you find a cheaper offer on another website for the same hotel room at least 24 hours before check-in, contact them to claim a refund of the difference.
Top 5 boutique hotels in Paris
Let's quickly summarize this guide. Based on thousands of guest reviews and tips from travel experts, these are the best boutique hotels in Paris:
More Paris tips
Get more great content like the guide above! Check out these other articles about Paris: