Have you ever wanted to visit Paris? Maybe you think of the Eiffel Tower or the delicious food. You might dream of going sightseeing to get a look at the amazing architecture. There are plenty of museums and gardens to explore.
Each neighborhood in Paris is cultural and filled with exciting things to do. If you are planning a trip to Paris, there are some amazing areas that you must look into. Each of these areas is filled with spectacular beauty, enjoyable things to do, and will fit perfectly with your dream of Paris.
The 7th Arrondissement (Eiffel Tower)
Wouldn't it be wonderful to look out your window and see the Eiffel Tower? If this sounds like something you would love, the 7th Arrondissement is the best area for you to stay in Paris. Not only will you get to see the unforgettable Eiffel Tower, but there are also many tasty bakery foods and stylish restaurants nearby, as well. In addition, if you are looking for a Paris destination that isn't too chaotic in the evening, this is your spot.
If you are a history buff, you will get a memory to hold onto for a lifetime by going to the Musée de l'Armée. This museum has one of the biggest military collections throughout the entire world. They have armor, guns, swords, maps, and models of warfare objects. Many of these objects go back to times before World War II.
Rue Cler – The Market Street is another amazing place to go. They have a wide selection of high-quality wines and foods to choose from. There are bakers, butchers, fromagers, and many other people selling their products.
Best place to stay in 7th Arrondissement
Hotel Le Cinq Codet. Address: 5 rue Louis Codet, 7th arr., 75007 Paris, France
1st Arrondissement (Le Louvre)
Would you like to stay somewhere in Paris that is smack dab in the middle of the city? If this would be your first choice, then you should stay in the 1st Arrondissement (Le Louvre). This is an area of Paris that is very old. If you stay here, you will get to easily see the Seine river. While this area is quite small, the attractions are still very lovely and fun to experience.
In this area of Paris, you can explore the Louvre Museum. This is the largest museum for art in the entire world.
You can also explore the Tuileries Gardens. Here you can check out a piece of history that features garden ponds and beautiful scenery. It is a relaxing spot, as well.
If you like the sound of gardens and museums galore, be sure to book your Paris Stay in the 1st Arrondissement.
Best place to stay in 1st Arrondissement
Hotel Le Meurice, Paris. Address: 228 Rue de Rivoli, 75001 Paris, France
Cheaper alternative:
Hôtel Paris Louvre Opéra. Address: 4 rue des Moulins, 1st arr., 75001 Paris, France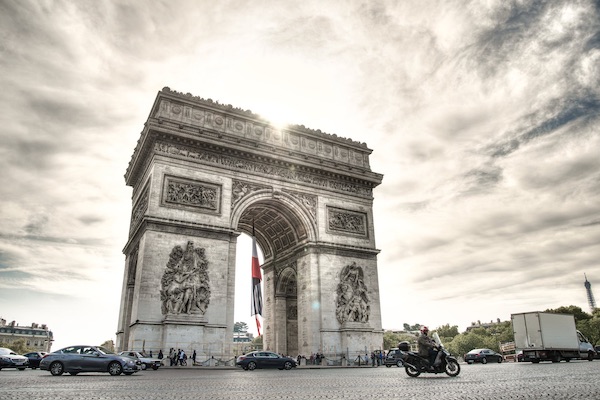 The 8th Arrondissement (Champs-Elysees)
Are you into shopping? If so, you have probably never been to somewhere like the 8th Arrondissement. This area, also known as Champs-Elysees, is the number one place in Paris to go shopping. In addition, you will get an amazing view of the Seine river while shopping. It doesn't get much better than that.
Do you want to make an entire day of fun-filled shopping? If so, you are going to need to stop to get something to eat and drink. You don't have to go anywhere else. Right along the Seine river, you will also find plenty of elegant restaurants or cute little cafes. You can sit, eat, enjoy some coffee or wine, and check out the view. Then, you can go back to shopping.
Want even more of an experience in the 8th Arrondissement? You should check out the Arc de Triomphe (one of the most popular and famous monuments in Paris).
As you can see this area of Paris has a lot going on, but it is a place you will love.
Best place to stay in 8th Arrondissement
Hôtel de Crillon – A Rosewood Hotel, Paris. Address: 10 Place de la Concorde, 8th arr., 75008 Paris, France.
Cheaper alternative:
Best Western Plus Hotel Sydney Opera. Address: 50 rue des Mathurins, 8th arr., 75008 Paris, France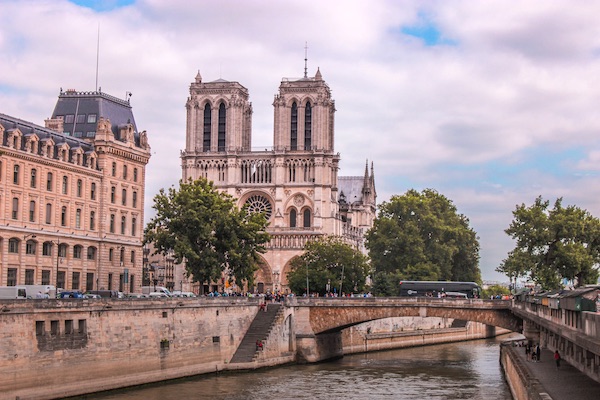 The 3rd and 4th Arrondissements (Le Marais)
Are you more of a night owl? If you love to be more active at night, staying in this area of Paris is a must. Nightlife in the 4th Arrondissement is upbeat, exciting, and filled with fun. While you will still get to experience the charm of Paris during the day, you can also get a full experience of what nightlife in Paris looks and feels like.
The 3rd and 4th Arrondissements are historical. The buildings, streets, and everything in this area is beautiful. If you want to check out the best Paris restaurants, wonderful art galleries, and top of the line stores during the day, this is the area to be. You can also check out the Musee Picasso and Notre Dame Cathedral, as well.
Just remember if you are going to stay in these areas of Paris, you should book your stay as early as you can. The hotels and other places to stay book up fast. You don't want to miss out on experiencing these parts of Paris because of not booking your stay quick enough before your trip.
Best place to stay in Le Marais
Hôtel Caron de Beaumarchais, Paris. Address: 12 Rue Vieille du Temple, 75004 Paris, France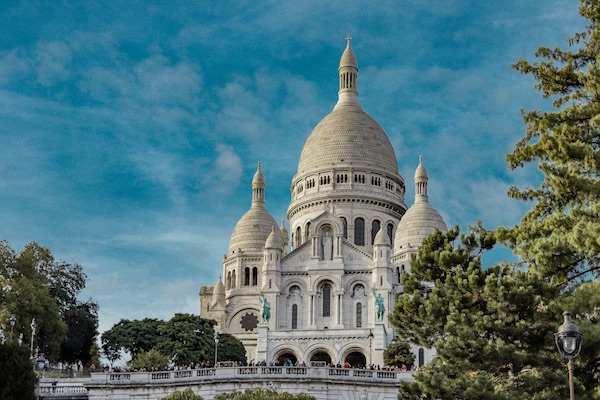 The 18th Arrondissement (Montmartre)
If you are on more of a budget for your Paris stay, it would be helpful to know that the 18th Arrondissement, also known as Montmartre,  is one of the most affordable places to be in Paris. This might make you think that the area isn't as popular, beautiful, or exciting. However, none of those things are true. This area is one of the most gorgeous and popular areas on the outer edges of Paris.
Montmartre is on a hill. It is filled with Paris landmarks such as the Sacre-Coeur Cathedral. Another exciting thing about this area is that the atmosphere is quite different from the rest of Paris. This is because it used to be the part of Paris where talented, but poor artists lived. Artists such as Edgar Degas and Pablo Picasso worked in this area.
You can check out the Musée de Montmartre to experience a piece of history in this area of Paris.
If you are into art and watching the creation of it, you must check out the Place du Tertre. You will see artists busy creating art on canvases. The color and passion in this area are not to be missed.
If this sounds like your scene, you should book your stay in Paris in the 18th Arrondissement.
Best place to stay in the 18th Arrondissement
Hôtel Particulier Montmartre. Address: Pavillon D 23 Avenue Junot, 18th arr., 75018 Paris, France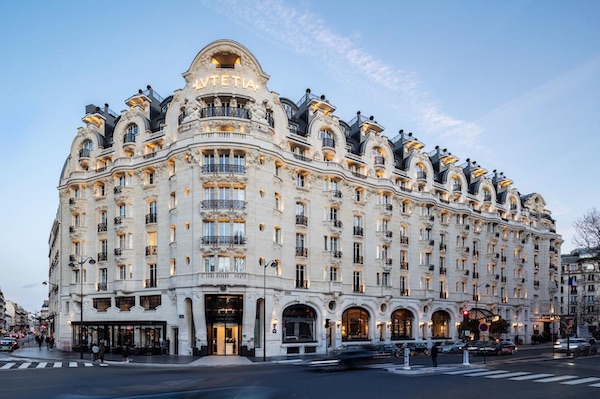 Where travel critics stay in Paris
Want to know where travel critics from publishers like The New York Times, Frommer's, Fodor's and Lonely Planet stay in Paris? Check out our overview of all recommended hotels, hostels and B&Bs in Paris.
Budget
"Interior designer Vanessa Scoffier scoured Paris' flea markets for over a year sourcing unique pieces, such as Platner chairs and 1950s lighting, to give each of these 32 rooms a one-of-a-kind twist." — Lonely Planet.
Address: 9 Rue des Gobelins, 75013 Paris, France.
Mid-range
"With its classic-chic design, cozy restaurant and convenient location, the Hôtel Providence is a fashionable and affordable resting spot in one of Paris's most dynamic neighborhoods." — New York Times.
Address: 90 Rue René Boulanger, 75010 Paris, France.
Luxury
"This address is famous for being the hotel where Oscar Wilde died, but it offers more than history, with an excellent location in the heart of St-Germain, a Michelin-starred restaurant and sumptuous décor from Jacques Garcia." — Telegraph.
Address: 13 Rue des Beaux Arts, 75006 Paris, France.

Best things to do in Paris
There are a lot of things to do in Paris and surrounding areas, including day trips, attractions, museums, sightseeing tours and many other activities. Here's our list of 3 things you should definitely do when you're in and around Paris:
Louvre Museum Skip the Line Access Guided Tour
Experience culture and art through the ages with a small-group tour of Paris' epic Louvre Museum. Jump the queue and learn about some of the museum's 35,000 artworks across eight themed galleries from your art historian guide. Price: $83. More info.
Paris: 1-hour River Seine Cruise
Admire the iconic sights of Paris on a relaxing River Seine cruise. Enjoy audioguide commentary and learn about sites such as the Eiffel Tower and Notre Dame. Price: $18. More info.
Ultimate Versailles: Skip-the-Ticket-Line Guided Tour
Enjoy an exclusive guided tour of one of the largest palaces in the world. See the State Apartments, the King's Bedroom, the Hall of Mirrors, and more. Price: $53. More info.
Deciding where to stay in Paris
As you can see, there are a lot of things to explore, and deciding where to stay in Paris is important. Whether you stay in the 1st, 3rd, 4th, 7th, 8th or 18th Arrondissement, all those neighborhoods are in good locations. The atmosphere of the area, whether you travel for leisure or business, whether you travel with your family or friends, and proximity to the attractions you prefer to visit should probably be the deciding factors. Whatever your preference is, you'll have a great time in Paris.
Check out our other articles about Paris: