San Diego is California's second-largest city, but you wouldn't know it on a visit to the SoCal destination. It has retained its small-city charm despite the number of people calling it home today.
An estimated 35 million people visit San Diego each year. Most travelers descend on San Diego for its two most popular features: Great weather and sunny beaches. However, the city has so much more to offer. San Diego has had a strong Mexican influence since its founding and you will find some of the best Mexican-inspired cuisines on the planet.
Compared to Los Angeles, which lies 120 miles north, San Diego provides a more laidback vacation. San Diego is a beautiful city with beaches, parks, and green spaces that make Los Angeles residents envious.
San Diego has some amazing areas to stay and the five on our list are perfect for your next vacation.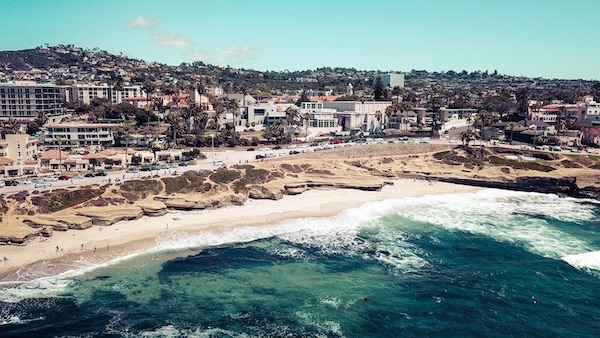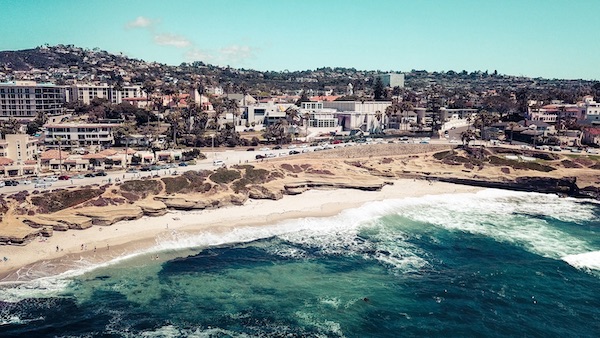 La Jolla
La Jolla is an upscale neighborhood in San Diego that delivers dramatic seashore views. Californians flock to La Jolla throughout the year to enjoy a beach break. La Jolla is a peninsula that juts out into the Pacific Ocean. On the other side of La Jolla is Mount Soledad. The neighborhood is perfect for travelers to indulge in natural beauty.
Stroll through La Jolla and it is easy to locate boutique hotels, seaside retreats, museums, galleries, and restaurants. La Jolla has a laidback beach town vibe with plenty of activities to enjoy throughout the year.
La Jolla is home to a variety of celebrities allowing you to star watch on vacation. The area is home to a variety of small museums and the Birch Aquarium. You don't want to miss out on the authentic Mexican food served up at restaurants throughout the neighborhood. Hotels range from boutiques to budget chains to luxury outfits.
Best place to stay in La Jolla
Hotel Grande Colonial La Jolla. Address: 910 Prospect St, La Jolla, CA 92037, USA.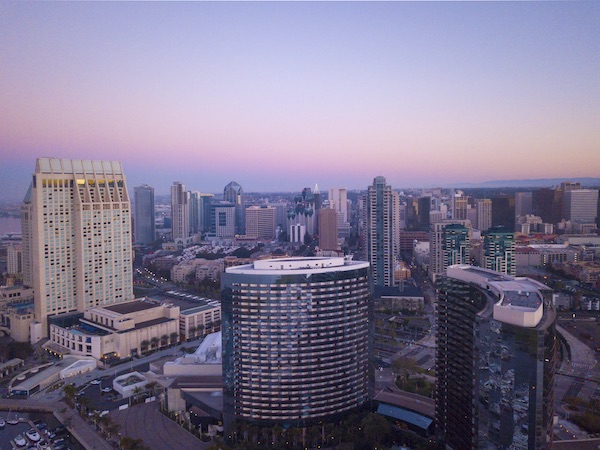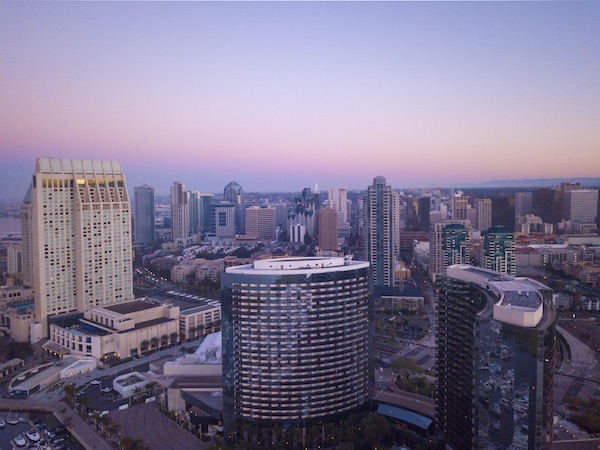 Old Town
Old Town is one of the most historic parts of San Diego and as its name suggests, it is the oldest part of the city. It was the first part of San Diego to be settled when Spanish explorers landed in the area in the 1800s.
Travelers head to Old Town to explore the charm of the neighborhood. It has retained its architecture and atmosphere over the years, making it a delightful part of San Diego to spend the day or night. Part of Old Town's folklore is that it is haunted by ghosts of the past. The Whaley House Museum is a top attraction and locals consider the house to be haunted.
The area's museums are popular attractions and when you have finished sampling culture, you can taste Mexican food from the great authentic restaurants that make up Old Town. The Sheriff's Museum and Education, Mormon Battalion Historic Site, San Diego Trolley Tours, and Junipero Serra Museum are just some of the tourist attractions that travelers seek out.
You will also find luxury hotels in Old Town making it a great area to base your stay. There is nothing like retiring to one of the neighborhood's great hotels after a day of sightseeing.
Best place to stay in Old Town
Cosmopolitan Hotel. Address: 2660 Calhoun Street, Old Town, San Diego, CA 92110, United States of America.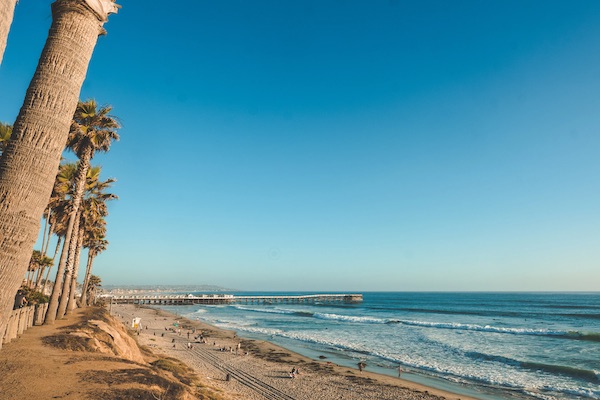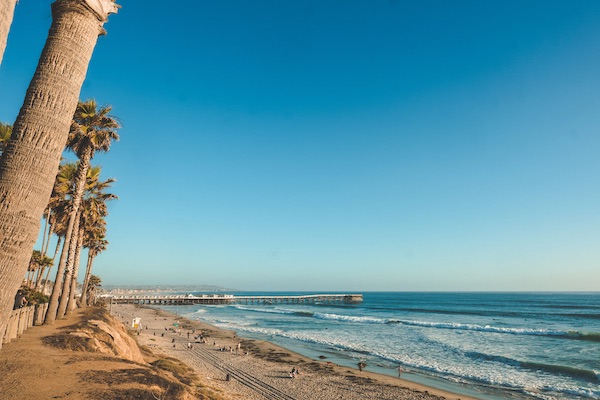 Mission Bay
Mission Bay is home to one of the most beautiful beach areas in San Diego. The people who live in Mission Beach live the good life spending days lounging on the shore and surfing the Pacific Ocean waves. The most unique aspect of Mission Bay is its 4,600-acre waterpark.
The area is perfect for individuals seeking watersports fun. Surfing, paddle boarding, sailing, and wakeboarding are all popular activities in the area. Visitors can enjoy Belmont Park, Sunset Cliff Natural Park, and Pacific Beach as well. All three areas fall in the Mission Bay area.
Mission Bay is ideal for families. There is a lot of green space for kids to run around. Families and couples that want outdoor adventure can find it on land as well as water. You can rent bicycles and ride through the neighborhood. There are also designated areas allowing visitors to have a beach barbecue. Mission Beach has a variety of hotels from five-star luxury to more budget-friendly options. There is also camping in the area.
One popular activity is sport fishing. Mission Bay has tour operators that take travelers out to fish in the Pacific Ocean.
Best place to stay in Mission Bay
Tower 23 Hotel. Address: 723 Felspar St, San Diego, CA 92109, USA.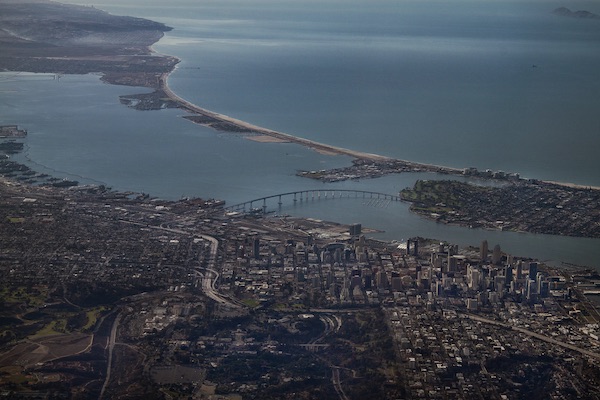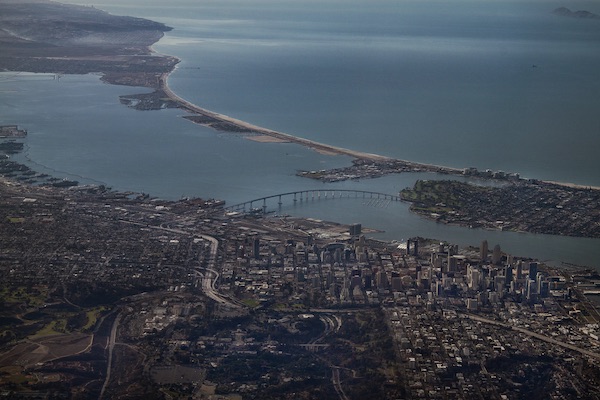 Coronado
Coronado is a favorite romantic destination for couples on vacation. The resort city within San Diego is a peninsula with the Pacific Ocean on three sides. Coronado is connected to the city by a sandy isthmus that stretches seven miles in distance. The isthmus is a popular place for joggers and fitness fanatics.
The resort city is very different than staying in San Diego proper. It is miles away from the hustle and bustle you will find in Old Town or the Gaslamp Quarter. In 2012, Coronado Beach was named the Best Beach in the United States.
Coronado has a pristine, quaint main street with boutiques, cafes, and restaurants dotting it. After exploring the main street, you can dip your feet in the sparkling waters that meet Coronado's white sands.
Best place to stay in Coronado
1906 Lodge. Address: 1060 Adella Ave, Coronado, CA 92118, USA.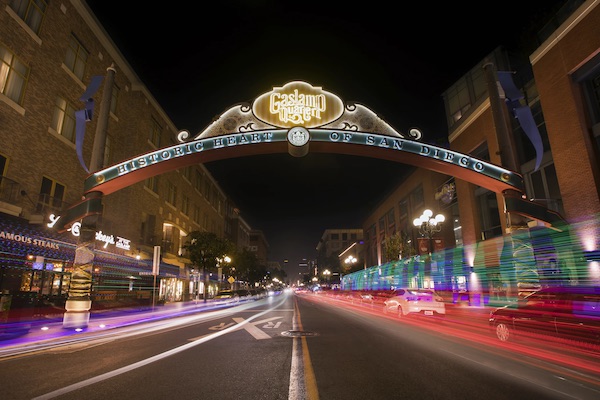 Gaslamp Quarter
The Gaslamp Quarter is near San Diego's downtown area and is considered the city's entertainment hub. The neighborhood has historic buildings showcasing Victorian-style architecture. The older structures in the Gaslamp Quarter are mixed with skyscrapers to create a unique skyline.
You will find museums, theaters, shopping, nightclubs, and art galleries in the neighborhood. One of the main attractions in the area is Horton Plaza, which attracts shoppers from all over San Diego. The Gaslamp Quarter is home to the Street Scene Music Festival and Madri Gras parties each year.
The Gaslamp Quarter is labeled as San Diego's "Historic District" thanks to his old architecture and famous landmarks. The San Diego Zoo is another popular tourist attraction in the area and is considered one of the best homes for animals in the entire world.
The Gaslamp Quarter has a strong connection to the Wild West. Before being turned into San Diego's "Historic District", it was the city's red-light district and was known for its gambling dens. Now, the Gaslamp Quarter is where families descend on vacation.
Best place to stay in Gaslamp Quarter
Hotel Pendry. Address: 550 J St, San Diego, CA 92101, USA.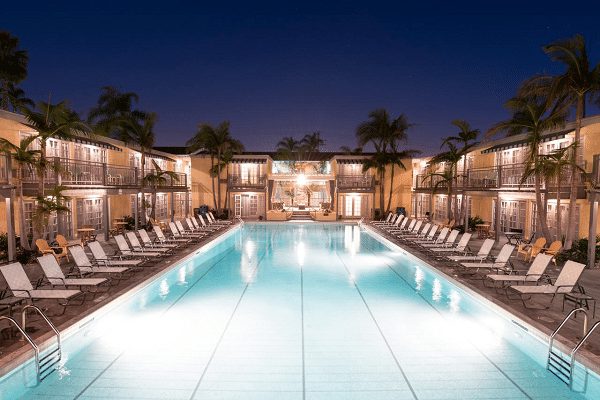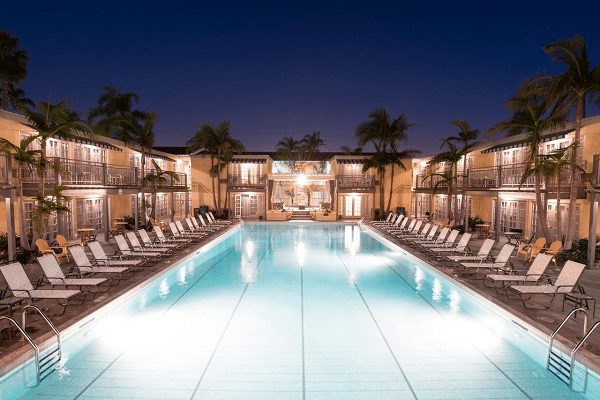 Where travel critics stay in San Diego
Want to know where travel critics from publishers like The New York Times, Frommer's, Fodor's and Lonely Planet stay in San Diego? Check out our overview of all recommended hotels, hostels and B&Bs in San Diego.
Budget
"Hotel Z is a new addition to the Gaslamp Quarter, and has Keurig machines in every room, European-inspired dual duvets and bright yellow bikes that are free for guests." — New York Times.
Address: 521 Sixth Ave, San Diego, CA 92101, USA.
Mid-range
"Downtown San Diego's grand dame, built in 1910 by the son of Ulysses S. Grant, has been rescued from near dilapidation many times over the centuries. The Grant is now as glorious as ever, with its grand sweeping lobby, glistening glass chandeliers, filigreed iron railings, and velvet couches." — Frommer's.
Address: 326 Broadway, San Diego, CA 92101, USA.
Luxury
"The Lodge at Torrey Pines feels like the kind of place that's been around for at least a century. Designed in the classic early California Craftsman style, the timbered hotel features handsome woodwork, tiled fireplaces, and Mission furnishings." — Fodor's.
Address: 11480 N Torrey Pines Rd, La Jolla, CA 92037, USA.
FAQ: San Diego hotel recommendations
If you're looking for a budget, boutique, or luxury hotel in San Diego, or maybe your travel plans require a splendid hostel? Want to know which hotel serves the best breakfast? Here are all those answers and more about where to stay in San Diego.
What is the best budget hotel in San Diego?
If you're looking for a cheap hotel in San Diego, then book Hotel Z Staypineapple. It's an excellent budget hotel offering great value for money. It's in a good location, it's been recommended by travel experts and the hotel has excellent customer reviews. Make sure you check our shortlist of the best cheap hotels in San Diego.
What is the best boutique hotel in San Diego?
You like some luxury but don't like the famous chain hotels. If you're looking for the best boutique hotel in San Diego, you should check out Hotel Pendry. It's a very cool hotel that has been highly recommended by travelers and experts. Also check out our list of the best boutique hotels in San Diego, it's a manually curated list of the most unique and romantic hotels in the city.
What is the best luxury hotel in San Diego?
If money isn't a problem and you're looking for a luxury hotel in San Diego, then go for The Lodge at Torrey Pines. The hotel offers excellent service, it's in a top location, it has been rated very highly by previous guests and renowned travel critics have recommended it. Make sure you check our shortlist of the best luxury hotels in San Diego, it's a manually curated list of the most exclusive 5-star hotels in the city.
What is the best hostel in San Diego?
If you're a backpacker or solo-traveler looking for a great hostel in San Diego, then check out HI San Diego Downtown. The hostel is in a great location and guests have been raving about it. Also check out our guide about the best hostels in San Diego.
Which San Diego hotel offers great views?
If you're looking for a room with a view, then try Tower 23 Hotel or Hilton Hotel La Jolla. Both hotels offer amazing views of the Ocean and San Diego according to recent customer reviews.
How much does it cost to stay in a San Diego hotel?
For a 3-star hotel, you have to pay around $160 per night and for a 4-star hotel, you would be looking at $250 per night. If you're after a luxury 5-star San Diego hotel then you can expect to pay around $480 per night.
What are the best hotels in the Gaslamp Quarter in San Diego?
If you're looking to stay in the Gaslamp Quarter in San Diego, then try Hotel Z Staypineapple or Hotel Pendry. Both hotels have excellent customer reviews.
Which San Diego hotel is the best for couples?
Try Hotel Pendry if you're looking for a romantic getaway in San Diego, it has some excellent recent customer reviews by couples.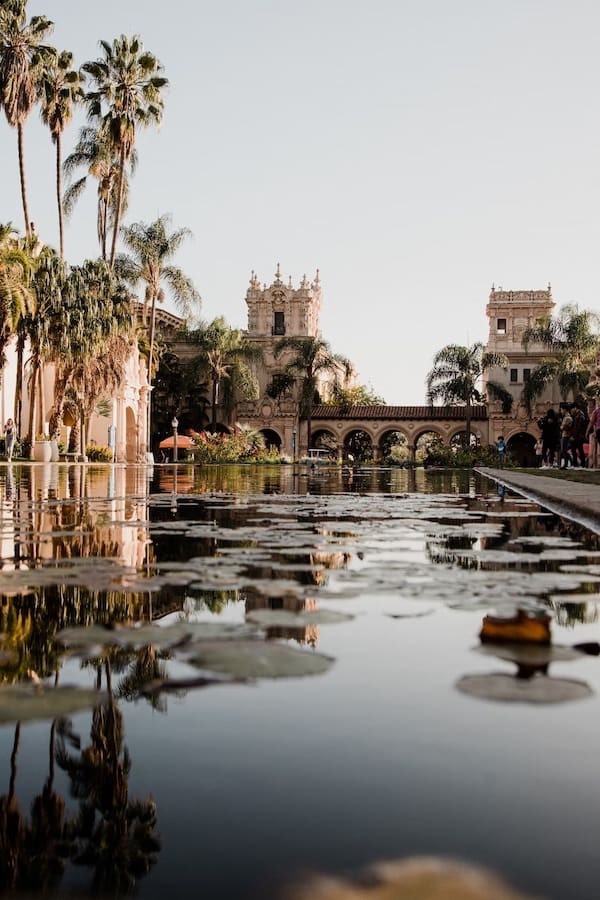 Best time to visit San Diego
For beachgoers, the best time to visit San Diego is during the summer months. Tourists can look forward to hot temperatures and plenty of sunshine, which allows for plenty of time spent at the beach or on a boat. Plus, the warm weather makes it easier to explore the rest of the city. During the summer, San Diego offers a wide variety of events, including the San Diego County Fair, which is a great way to get a taste of the local culture.
For those who don't mind a bit of rain, the winter months are a great time to visit San Diego. Temperatures are mild, and the crowds are a bit thinner, so tourists can take advantage of lower prices and shorter wait times at popular attractions. Plus, the winter months mark the beginning of the whale-watching season, so those with dreams of seeing these majestic creatures will want to plan their trip accordingly.

Best things to do in San Diego
There are a lot of things to do in San Diego and surrounding areas, including day trips, attractions, museums, sightseeing tours and many other activities. Here's our list of 3 things you should definitely do when you're in and around San Diego:
San Diego Harbor Speed Boat Adventure
Experience the thrill of driving your own speed boat during this tour of San Diego Harbor. Learn the basics of boating from your expert guide before following your guide's boat around the harbor. Price: $80. More info.
San Diego: Harbor Cruise
Explore San Diego's best sights on a harbor tour of San Diego Bay. Enjoy beautiful views of important landmarks such as Coronado Bridge, Downtown San Diego, Midway Aircraft Carrier and many more depending on the option booked. Price: $28. More info.
The USS Midway Museum: Skip-the-Line
Enjoy a memorable visit to the USS Midway Museum when you're in San Diego. Skip the line when visiting the longest-serving Aircraft Carrier in the American fleet. Price: $25. More info.
More things to do in San Diego
Deciding where to stay in San Diego
In conclusion, this travel guide has covered the best areas and hotels in San Diego and how to get around. Now it is up to you to decide which area suits your needs the most.
Top 5 areas to stay in San Diego
Gaslamp Quarter
Mission Bay
Coronado
Old Town
La Jolla
As you have seen in this travel guide, there are a lot of things to explore, and deciding where to stay in San Diego is important. Whether you stay in Gaslamp Quarter, Mission Bay, Coronado, Old Town or La Jolla, all those neighborhoods are in good locations.
The atmosphere of the area, whether you travel for leisure or business, whether you travel with your family or friends, and proximity to the attractions you prefer to visit should probably be the deciding factors. Whatever your preference is, you'll have a great time in San Diego.
Check out our other guides about the best places to stay in San Diego: