Cincinnati has risen up the charts of must-visit cities in America over the last decade. In 2017, the Ohio city set a new record as more than 26 million people visited it. Thanks to its street art revolution, extraordinary beers and local breweries, and brilliant sports scene, Cincinnati is one of the trendiest places to vacation in the United States today.
The Queen City is no longer a flyover town. It is a destination that you shouldn't miss. Here are the five best areas to stay in Cincinnati for a perfect vacation.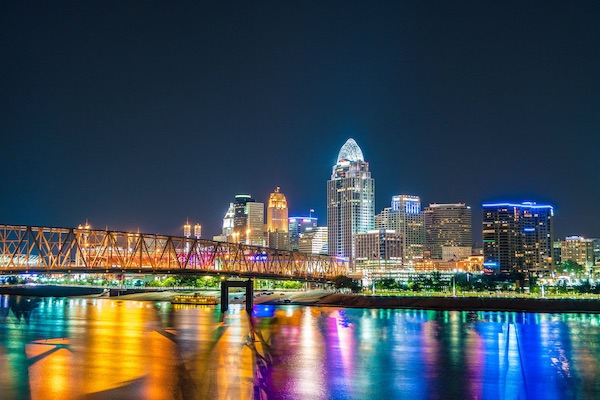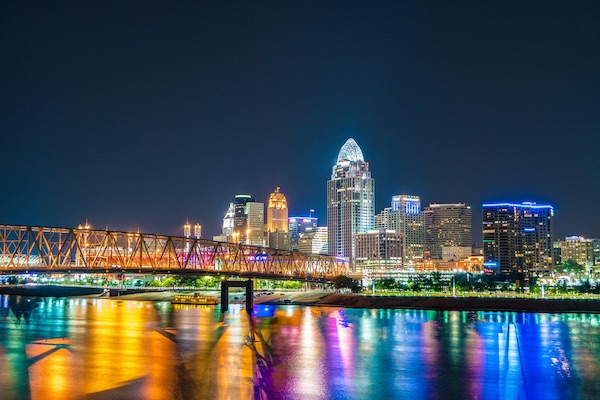 Downtown
Downtown is a popular destination for first-time travelers. Known as the Central Business District of Cincinnati, you will find many of the city's major tourist attractions. One of the most popular attractions is the Carrer Tower, a major building that was inspired by the Empire State Building's architecture. You can visit the Carrer Tower and ascend to the top for a view of the city. Its art deco interior alone is worth the visit. It is a look back at a bygone era of American architecture.
You can find a wealth of shops in Downtown. Fountain Square's shopping attracts people from all over the city and is a common destination for tourists. A walk or drive across the Roebling Suspension Bridge offers more scenic views of Cincinnati.
Downtown is the Central Business District of Cincinnati and is home to many of the city's major companies. However, when the sun goes down, the area lets its hair down. Some of Cincinnati's best bars, nightclubs and restaurants are alive at night in Downtown. There are festivals held in Downtown throughout the year. The most famous is the city's Oktoberfest. What you may not realize is Cincinnati has a long German ancestry thanks to the immigrants that called the city home.
Other must-visit attractions in Downtown are the Contemporary Art Center, the National Underground Railroad Freedom Center, the Taft Art Museum, and the Fire Museum. You will find many of Cincinnati's best and most luxurious hotels in Downtown.
Best place to stay in Downtown Cincinnati
21c Museum Hotel. Address: 609 Walnut St, Cincinnati, OH 45202, USA.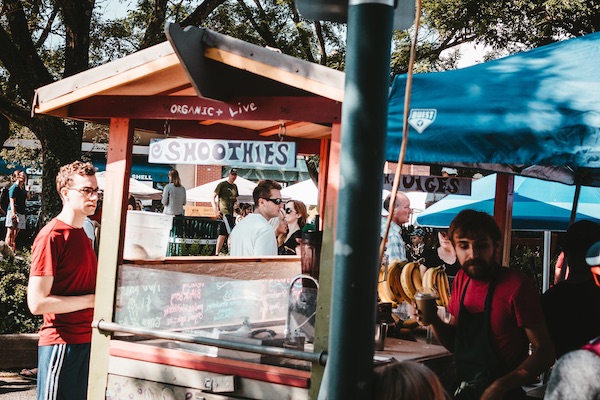 Eden Park
The Eden Park area is well-known as the home of Cincinnati's Art Museum. It is a top-rated art museum that attracts thousands of visitors each year. Eden Park, itself, is an urban park that sits on a hilltop overlooking the Ohio River.
The neighborhood is ideal for families on a vacation. It has a number of outdoor activities. Eden Park attracts young individuals and families thanks to its great amenities in the surrounding area. The Cincinnati Art Museum is the main attraction in Eden Park and offers works from local artists. You can also explore the actual urban park to view its lakes and leafy gardens.
Eden Park's location makes it easy to reach Downtown. It takes a few minutes to drive Downtown or you can take local city transport for its convenience. In the warmer months, cycling around Eden Park is one of the best ways to see it. You can visit the other parks in the neighborhood and explore the beautiful, relaxing part of the Queen City.
Best place to stay in Eden Park
SpringHill Suites by Marriott. Address: 610 Eden Park Drive, Cincinnati, OH 45202, United States.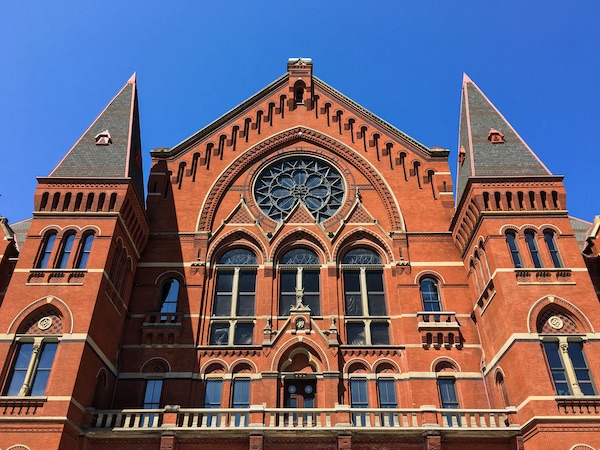 Over-the-Rhine
Over-the-Rhine is visually stunning thanks to its outdoor murals that bring color to the area. It is a great area for a night out. The neighborhood oozes with history. It is ideal for culture vultures. Situated in northern Cincinnati, you will find some of the city's most famous attractions. Music lovers won't want to miss the Cincinnati Opera or the Cincinnati Music Hall.
Findlay Market is one of the oldest public markets in Ohio. You can find some of the best local food and drink at the market. It is worth a visit on the weekends to discover something unique. Over-the-Rhine is a trendy spot and some of the city's most popular bars are located there. The bars and beer are two of the main reasons to spend a night pub hopping in Over-the-Rhine. If sampling local beers is your thing, then there is no shortage of local brews.
A streetcar runs through the area and completes a 3.6-mile loop. It drops passengers off at many of the top attractions around Over-the-Rhine. You will also find Washington Park in the neighborhood. It was recently renovated. It is great for families thanks to its large playground.
Best place to stay in Over-the-Rhine
Holiday Inn Hotel & Suites. Address: 701 Broadway Street, Cincinnati, OH 45202, United States of America.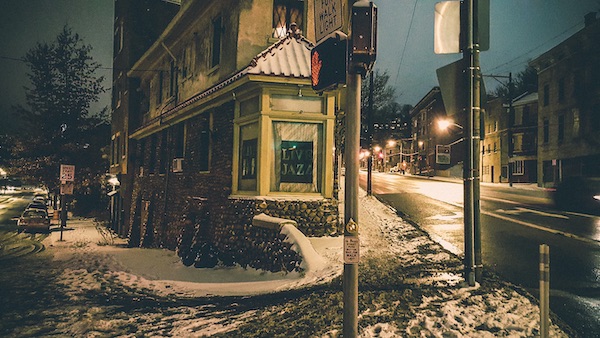 West End
Just west of Over-the-Rhine, you will find West End, a residential neighborhood with plenty of attractions. One of the most popular sites to explore is Dayton Street. The historic street is filled with renovated old mansions and trendy shops.
You will find a variety of galleries such as Beyond Boundaries Art and Carol Solway. Both display contemporary and modern art pieces. West End is pedestrian-friendly making it possible to walk around without needing to dodge cars. Along with Over-the-Rhine, West End is part of Cincinnati's arts and culture district.
West End has been regentrified over the years. One of the newest additions to the city is West End Stadium. It is the home of professional soccer club FC Cincinnati and will open in 2021. The team draws tens of thousands of fans per game and West End will benefit from all of the people visiting the neighborhood.
Best place to stay in West End
Symphony Hotel & Restaurant. Address: 210 W. 14th Street, Cincinnati, OH 45202, United States of America.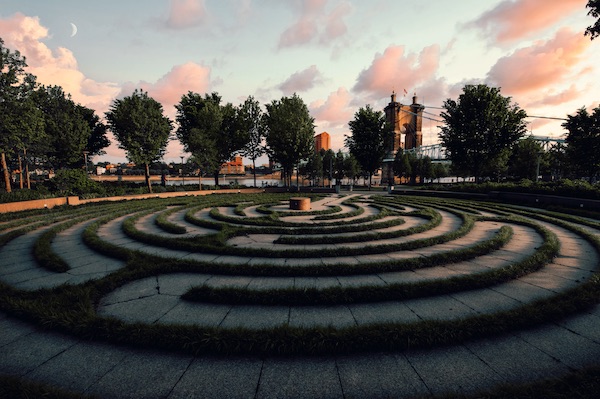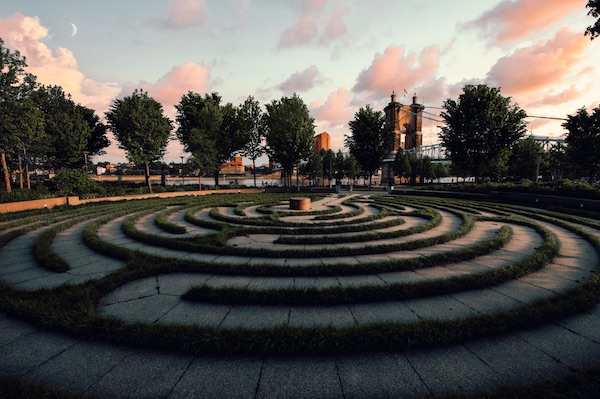 Avondale
Avondale is home to Cincinnati Zoo and Botanical Gardens. The city's zoo is the second-oldest in the United States and opened in 1875. Nearly 2,000 animals can be seen there, making it a perfect spot for families.
The neighborhood is a diverse section of Cincinnati. It is an area with plenty of exciting activities. From scavenger hunts and escape rooms, there is plenty to do around Avondale. Kings Island is an amusement park and water park that is highly rated. You will find 80 adrenaline-pumping rides at Kings Island. The Newport Aquarium is near Avondale, giving you the chance to see a host of underwater animals and fish.
Avondale is home to a variety of hotels perfect for families and solo travelers. Its local tourist sites offer a wealth of excitement not to miss. So, basing a trip in Avondale offers you the chance to have everything on your doorstep.
Best place to stay in Avondale
Hampton Inn & Suites. Address: 3024 Vine Street, Cincinnati, OH 45219, United States of America.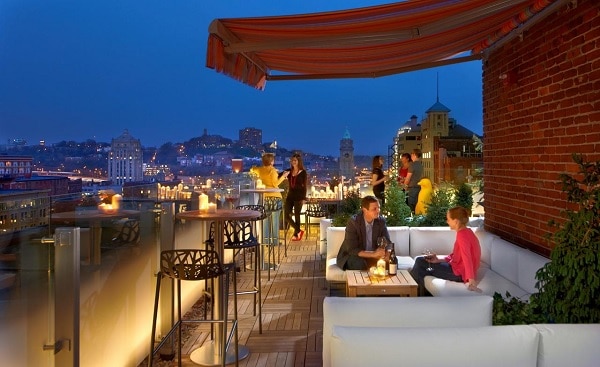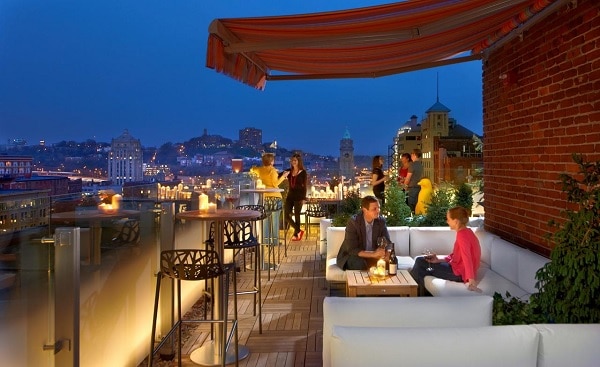 Where travel critics stay in Cincinnati
Want to know where travel critics from publishers like The New York Times, Frommer's, Fodor's and Lonely Planet stay in Cincinnati? Check out our overview of all recommended hotels, hostels and B&Bs in Cincinnati.
Budget
"Many visitors end up staying in a bed and breakfast near this urban campus or in a Downtown hotel, but Hotel Graduate is an excellent alternative. It's on the UC hospital campus, a few blocks from the Cincinnati Zoo, and five minutes from downtown Cincinnati. Rooms are clean, and the beds especially plush." — Fodor's.
Address: 151 Goodman Street, Cincinnati, OH 45219, United States of America.
Mid-range
"For a stylish hotel at more affordable rates, cross the river to the new Hotel Covington in Kentucky, a former 1910 department store refashioned by the Aparium Hotel Group to hold 114 rooms, a restaurant and coffee bar." — New York Times.
Address: 638 Madison Ave, Covington, KY 41011, USA.
Luxury
"The Westin overlooks the city's most popular landmark, the Tyler Davidson Fountain on Fountain Square. The building, designed in the classic Renaissance style, was once the Albee Theater. Shoppers will appreciate that it's just a short stroll away from Tower Place mall at Carew Tower." — Fodor's.
Address: 21 East 5th Street, Cincinnati, OH 45202, United States of America.
FAQ: Cincinnati hotel recommendations
If you're looking for a budget, boutique, or luxury hotel in Cincinnati, or maybe your travel plans require a splendid hostel? Want to know which hotel serves the best breakfast? Here are all those answers and more about where to stay in Cincinnati.
What is the best budget hotel in Cincinnati?
If you're looking for a cheap hotel in Cincinnati, then try Hotel Graduate. It's an excellent budget hotel offering great value for money. It's in a good location, it's been recommended by travel experts and the hotel has excellent customer reviews. Make sure you check our shortlist of the best cheap hotels in Cincinnati.
What is the best luxury hotel in Cincinnati?
If money isn't a problem and you're looking for a luxury hotel in Cincinnati, then go for 21c Museum Hotel. The hotel offers excellent service, it's in a top location, it has been rated very highly by previous guests and renowned travel critics have recommended it. Also check out our list of the best luxury hotels in Cincinnati, it's a manually curated list of the most exclusive 5-star hotels in the city.
Which Cincinnati hotel has the best rooftop bar?
Residence Inn by Marriott Hotel has a great rooftop bar. It has received excellent customer reviews recently.
Which Cincinnati hotel serves great food?
The 21c Museum Hotel Cincinnati serves great food according to recent customer reviews. If you're looking for a good breakfast or a late-night dinner at a hotel in Cincinnati then try this one.
How much does it cost to stay in a Cincinnati hotel?
For a 3-star hotel, you have to pay around $150 per night and for a 4-star hotel, you would be looking at $200 per night. If you're after a luxury 5-star Cincinnati hotel then you can expect to pay around $320 per night.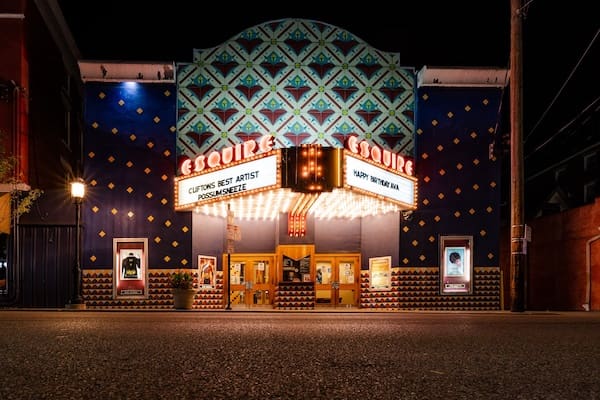 Best time to visit Cincinnati
The best time to visit Cincinnati is during the summer months. With warm temperatures and plenty of outdoor activities to enjoy, it's no wonder that the summertime is the peak season for tourism in Cincinnati. From June to August, you can experience everything from outdoor concerts and festivals to water sports and hiking trails.
However, if you're not a fan of the heat and humidity, then fall can also be a great time to visit Cincinnati. The weather is cooler, and the leaves are changing colors, making for beautiful and picturesque scenery. Plus, you can't miss the Cincinnati Oktoberfest, which is one of the largest in the country and takes place in September.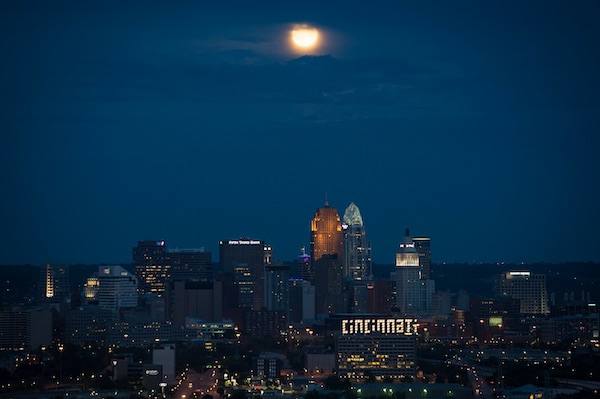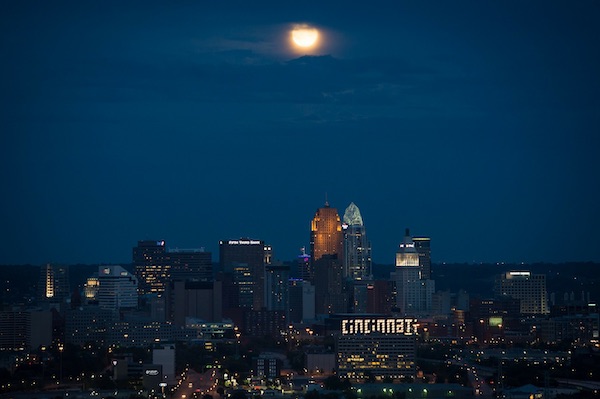 Best things to do in Cincinnati
There are a lot of things to do in Cincinnati and surrounding areas, including day trips, attractions, museums, sightseeing tours and many other activities. Here's our list of 3 things you should definitely do when you're in and around Cincinnati:
Best Bites and Sites Tour of Cincinnati
Save time and money on this excursion that includes a guided tour of Cincinnati's top sights, from the banks of the Ohio River to downtown and Findlay Market. Price: $59. More info.
Cincinnati: 2-Hour Private Tiki Boat River Sightseeing Tour
Enjoy a private tiki tour on the Ohio River aboard a Hawaiian style party boat. Take in fantastic views of the Cincinnati skyline with up to 6 friends or family members on this unique and memorable experience. Price: $100. More info.
Cincinnati Buried Secrets Ghost Tour
Hidden below the surface is a dark past. Long-forgotten corpses litter the area and may contribute to the supernatural claims that persist to this day. Price: $30. More info.
More things to do in Cincinnati
Deciding where to stay in Cincinnati
In conclusion, this travel guide has covered the best areas and hotels in Cincinnati and how to get around. Now it is up to you to decide which area suits your needs the most.
Top 5 areas to stay in Cincinnati
Downtown
Eden Park
Avondale
Over-the-Rhine
West End
As you have seen in this travel guide, there are a lot of things to explore, and deciding where to stay in Cincinnati is important. Whether you stay in Downtown, Eden Park, Avondale, Over-the-Rhine or the West End, all those neighborhoods are in good locations.
The atmosphere of the area, whether you travel for leisure or business, whether you travel with your family or friends, and proximity to the attractions you prefer to visit should probably be the deciding factors. Whatever your preference is, you'll have a great time in Cincinnati.
Check out our other guides about the best places to stay in Cincinnati: