Los Angeles is known for a number of things. Having perfect weather, harboring Hollywood, and having some of the best professional sports teams in the country are just a couple of those points.
Being the center of California, and most of the United States at large, there is a ton to unpack in LA. Being here is a bit intimidating due to the extreme amounts of wealth and really rich areas that are around the city. With the palm trees and permanently good weather, it is a truly unique feeling you will have here.
Whether you are going to LA for business or pleasure, there are some great places to stay and things to do. However, California is known to be an expensive place to visit. So, you may need to cut down on certain costs.
Here are the three best cheap hotels in Los Angeles!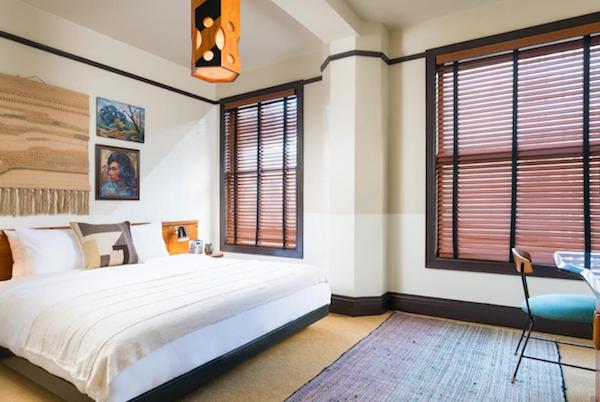 Freehand Los Angeles
Los Angeles is a huge city that is made up of a lot of different areas. Downtown LA is one of those areas that is very different from a lot of the others. This is where Freehand Los Angeles is located.
Being downtown is definitely a pro for those on business travel, as a lot of those opportunities are here. If you are site seeing or touring around, this is a good central location. However, you will need to pay for transportation costs to see some of the more popular sites. Because LA is pretty big and spread out, traffic is a mess. So, always plan a couple of extra hours into travel times due to this.
Some of the attractions that you can walk to include the Los Angeles Theatre, Staples Center, and the Orpheum Theatre.
The hotel is modern and nice, especially for the price in this area. It is a great deal. It is even outfitted with a rooftop bar and pool with excellent views.
The rooms are where you can have a lot of say in your stay. Yes, you can go with the most basic room they have to save the most money. But, they also have studios and even units up to eight bedrooms.
Hotel details
Address: 
416 W 8th St, Los Angeles, CA 90014, USA.
Guest rating:
4.3 out of 5
Price per night:
From $49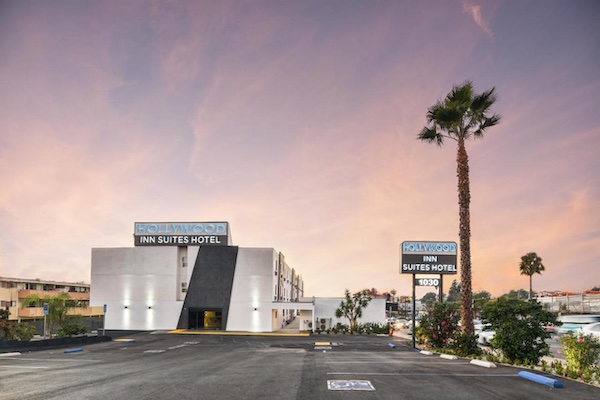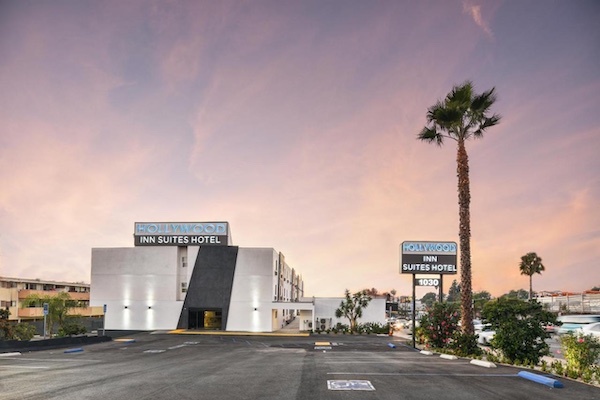 Hollywood Inn Suites Hotel
Located in South Los Angeles, the Hollywood Inn Suites Hotel is a fantastic budget option for those who are willing to be on the outside looking in. Because Los Angeles harbors a really big area with a ton of different districts, it can take a while to get to a lot of the hotspots. The Hollywood Inn Suites Hotel is outside of the main areas and will require additional transportation to experience it all. If you have a rental car or do not mind taking Ubers, this can be an excellent option.
You will be within 10 miles of the Staples Center, L.A. Live, California Science Center, and more. So, it won't be a giant chore to travel around, but just know that additional travel expenses will be implemented.
The hotel is very modern and sleek, so that adds a feel of luxury despite the lower price tag. You will also have free internet, housekeeping daily, and all of the basics good rooms need. So, this is a great cheap hotel as long as you can manage the location.
Hotel details
Address: 
1030 W EL SEGUNDO BLVD, South Los Angeles, Los Angeles, CA 90247, United States of America.
Guest rating:
4.1 out of 5
Price per night:
From $86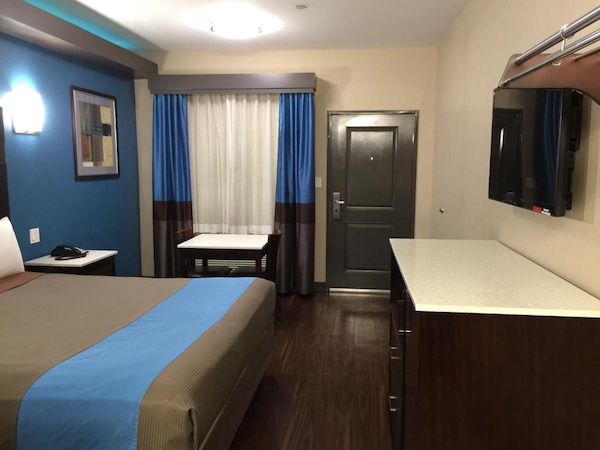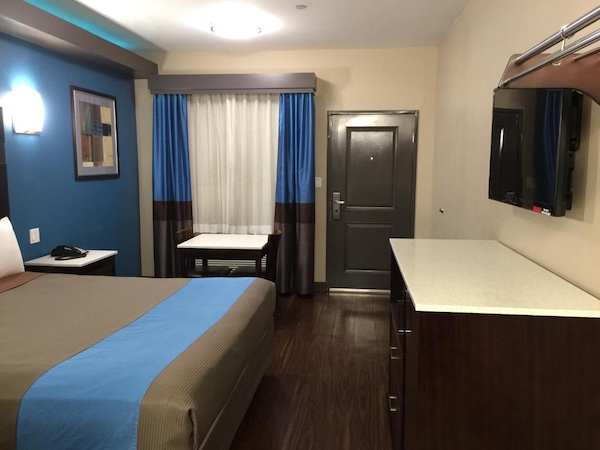 Crystal Palace Inn
Our list ends with the Crystal Palace Inn. This is another location a little away from the action, but staying on the outside is a great way to save some money. The hotel is in Maywood, so you will be less than 6 miles from the LA Fashion District, Santee Alley, and the Los Angeles Theatre. So, you do have access to the top spots as long as you are okay with paying for transportation.
Along with the basic decor, this is a pretty standard hotel. There really aren't many unique features or amenities as you are there to stay in LA on a budget. One aspect that is different is room service. There is room service available, which is pretty rare for a hotel with such a minute price tag. You also get free private parking and high-speed internet included in the price.
This is a budget hotel that really focuses on giving you a clean, comfortable place to stay. There are not many add-ons because this will raise that price tag even more. So, if you are good with the absolute basics and just need a spot to spend a few hours in at night, the Crystal Palace Inn is for you.
Hotel details
Address: 
3800 Slauson Avenue, Maywood, CA 90270, United States of America.
Guest rating:
4.3 out of 5
Price per night:
From $100
About our budget hotel recommendations in Los Angeles
We are a travel research company. Our team helps you discover the best cheap hotels in Los Angeles by researching the internet for you. We have also visited some of these places. Hence, it's not just our opinion, it's the opinion of thousands of travelers who have been there before you. We make it easy for you to find out about the best budget hotels in the city.
Please note, we only list hotels that have an aggregated guest review rating of at least 4.0 out of 5. We aggregate all reviews from different booking sites and other unbiased review websites. Any hotel listed here should have a price of $100 or less per night. Hence, you can be certain all hotels listed above offer you a great and affordable stay in Los Angeles.
Lowest price guarantee
We partner with Booking.com and Hotels.com. Both booking websites offer the lowest price guarantee, so you can be certain you will always get the best deal for the hotels above. If you have seen a better price elsewhere, all you need to do is contact the booking website and they will refund you the difference immediately. You can price match right up until the day before check-in.
We also recommend you read our guide about how to save money on hotel bookings. It's a list of tips about when you should book a hotel, what tools you can use, and other things you can do to find your preferred hotel at an affordable price.
Top 3 budget hotels in Los Angeles
Let's summarize this affordable travel guide. Based on thousands of guest reviews, these are the best budget hotels in Los Angeles:
More Los Angeles guides
Get to know the city even better by reading our other articles about Los Angeles:
Best boutique hotels in Los Angeles
Best luxury hotels in Los Angeles