One of the biggest, and most popular, cities in all of America is Los Angeles, California. LA is home to deep cultural roots, lovely beaches, a vibrant nightlife and tons of attractions. There is no shortage of things to do and sites to see when in the capital of the western United States.
That being said, Los Angeles can be very overwhelming if you don't know where to stay and what to do. Thankfully, there are some places to focus on and some places to avoid while in the city. Do you want to go celebrity hunting in Hollywood, or do you need to be by the beach? No matter what you want to accomplish while in LA, it can be achieved.
So, to make the most of your time in this extremely busy city, be sure to pick the right neighborhood for your needs. Here are five of the best places to stay while visiting Los Angeles!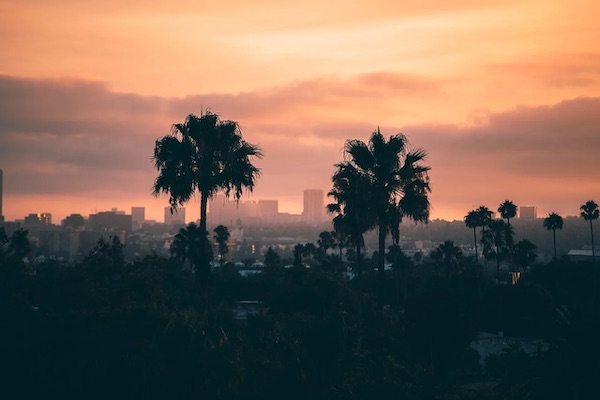 West Hollywood
To kick off the list, we are going to talk about West Hollywood. This is one of the more well-known neighborhoods of LA and is the stereotypical Hollywood that you may think of. A lot of the fancy shops and expensive nightclubs that might bring you to LA are located in West Hollywood.
This area wasn't all it cracked up to be and just recently has been gentrified and revamped as a high-end part of Southern California. So, if nightlife is an important factor to you while on vacation, West Hollywood can satisfy those needs. Be sure to gather your friends and head out on the town to experience a true LA experience.
Some of the other cool features include the MAK Center for Art and Architecture, eating at one of the many fine-dining or Mexican restaurants, and so much more. To get a genuine LA experience, part of your time should be spent in West Hollywood.
Best place to stay in West Hollywood
Hotel Petit Ermitage. Address: 8822 Cynthia St, West Hollywood, CA 90069, USA.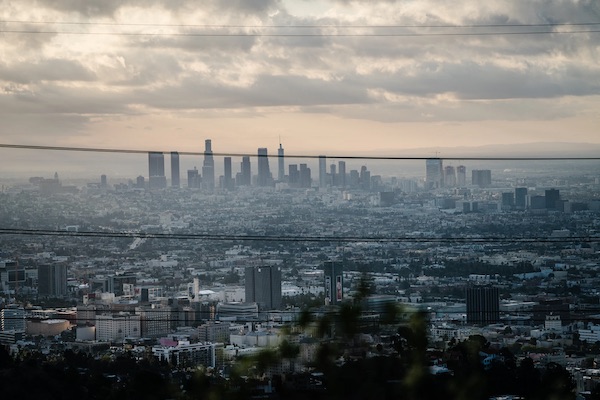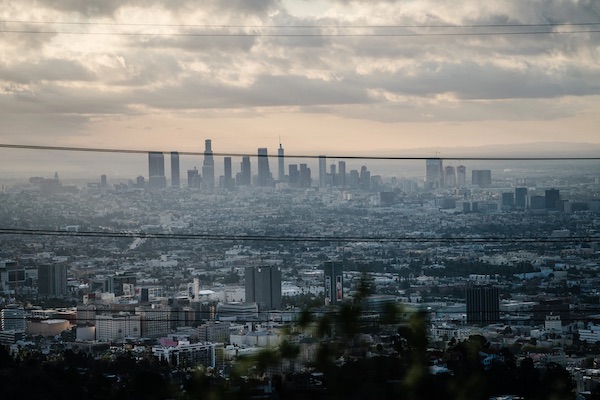 Arts District/Downtown
Although Downtown La often gets overshadowed by Venice and Hollywood, there is the Arts District that has a lot to offer to its visitors. This is actually one of the more underrated spots in the city. What was once a haven for dreamers and up-and-coming artists is now partly that but also a nice area full of restaurants and cafes. In reality, this has become a melting pot of cultures and attractions as there is a little bit of everything here.
Even with all of the changes, there is still a thriving art scene that calls the Arts District home. When visiting, it is not hard to find huge art galleries or art-related events. This is a cool perk to the city and is worth checking out when in the area.
When venturing Downtown, be sure to visit some galleries, eat some fantastic food, and see a unique side of LA culture.
Best place to stay in Downtown LA
Hotel NoMad. Address: 649 South Olive Street, Downtown LA, Los Angeles, CA 90014, United States of America.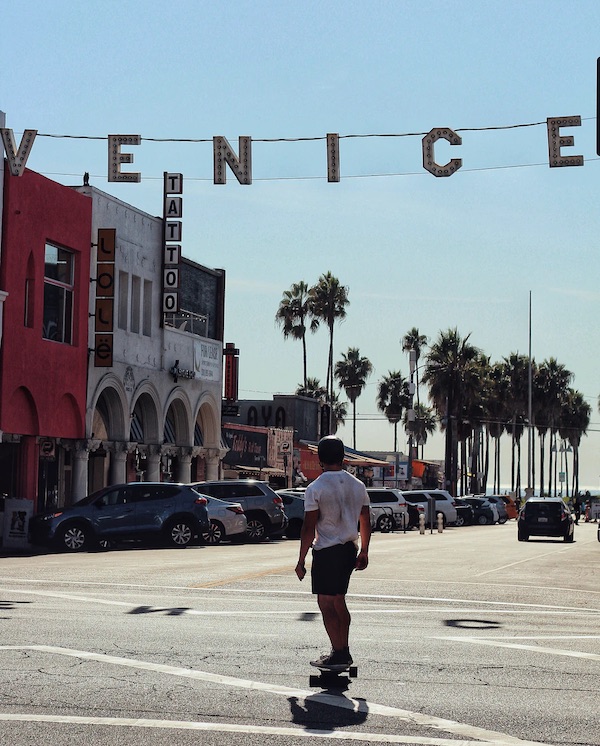 Venice
One of the more unique areas in LA is Venice. This is a place that just about every tourist finds themselves in at some point or another. However, most visitors quickly realize that this isn't the nicest place to stay. What many people don't realize is Venice is going through a major transformation and renovation. Venice is trying to drop the seedy, homeless vibe and become a hub for youth.
All of this considered, Venice has a beautiful beachfront and some nice accommodations. During the day, be sure to visit the famous Venice Beach boardwalk and take a dip into the Pacific Ocean. You can also walk along and enjoy the Venice Canals that snake through the neighborhood.
There is a much different side to Venice that meets the eye. Yes, there is the beach area that is a little sketchy, but there is a side that has beautiful architecture and public areas. Whether you choose to stay here or not, visiting Venice is a must while in LA.
Best place to stay in Venice, LA
The Rose Hotel Venice. Address: 15 Rose Ave, Venice, CA 90291, USA.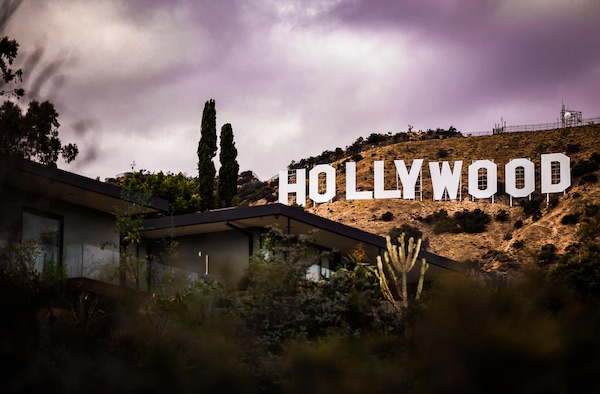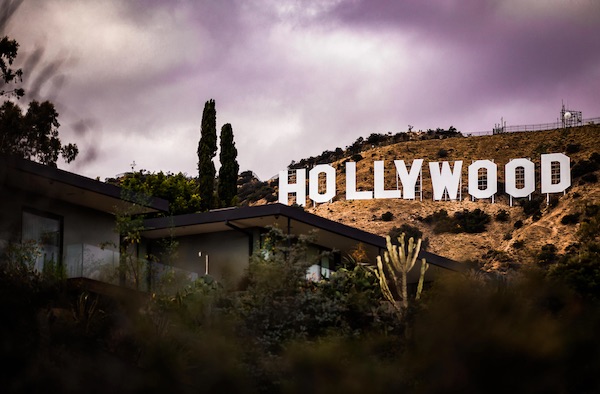 Los Feliz
If going to LA is on your bucket list but you don't necessarily want to be in the heart of the Hollywood business, Los Feliz is perfect. You can still be within a relatively short driving distance from the action, but this neighborhood is unique. What makes Los Feliz unique is its quiet charm that harbors a good mix of shops with natural features.
The area is lined with evergreen-filled hills and beautiful forests, while the streets still have awesome shops and cafes. So, you can avoid a lot of the noise and get to a part of LA to relax and just enjoy the local culture.
Part of that local culture is the food scene. Ricky's Fish Tacos and Kismet are both very different food options, but they are wildly popular and spots for great food. Along with the traditional restaurants and cafes, there is an awesome food truck culture that takes place in Los Feliz. Be sure to get out of your comfort zone and try something new!
Best place to stay in Los Feliz
Hotel Silver Lake Pool & Inn. Address: 4141 Santa Monica Boulevard, Hollywood, Los Angeles, CA 90029, United States of America.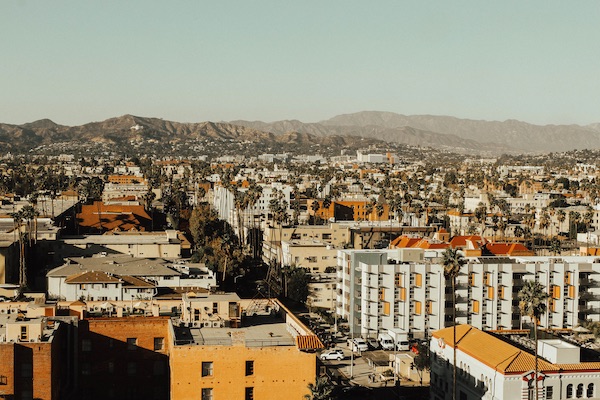 Koreatown
Last, but certainly not least, we have Koreatown. This is one of the most bustling areas in all of LA. If traveling to Korea is a little bit out of your budget, visiting Koreatown will introduce you to that culture. This is a very action-packed neighborhood that harbors millions of visitors and locals every day.
A super popular Korean activity is attending a Korean Spa. These are famous spas that are engrained into the Korean culture. Wi Spa is a 24-hour location that is very well-known and has all of the Korean Spa amenities that you would want in an experience.
Another huge part of Koreatown's identity is Korean BBQ. This is a style of cuisine that is popular around the world, but it is on full display in this area of Los Angeles. Park's BBQ is probably one of the most famous of the Korean BBQ joints, but there are so many littered throughout K-Town. This is a must-visit experience when in LA.
Best place to stay in Koreatown
The Line Hotel. Address: 3515 Wilshire Blvd, Los Angeles, CA 90010, USA.

Where travel critics stay in Los Angeles
Want to know where travel critics from publishers like The New York Times, Frommer's, Fodor's and Lonely Planet stay in Los Angeles? Check out our overview of all recommended hotels, hostels and B&Bs in Los Angeles.
Budget
"Stylish hostels are nothing new these days—but this Roman & Williams-designed space, which opened in summer 2017, takes the lowly genre to new levels. Worth it for the Downtown location, affordable rates, designer interiors, and rooftop bar/pool." — CN Traveler.
Address: 416 W 8th St, Los Angeles, CA 90014, USA.
Mid-range
"For a nontraditional Los Angeles hotel, you really can't go wrong with Mama Shelter. The friendly staff was a huge plus, as its infectious enthusiasm set a welcoming tone throughout the property." — New York Times.
Address: 6500 Selma Ave, Los Angeles, CA 90028, USA.
Luxury
Hotel Shutters On The Beach Santa Monica.
"If you ever wondered what an East Hampton mansion would look like if it were conveniently placed on the Santa Monica coastline, this would be it. Shutters is a secretive hideaway, tucked behind the busy streets of Santa Monica." — Fodor's.
Address: 1 Pico Blvd, Santa Monica, CA 90405, USA.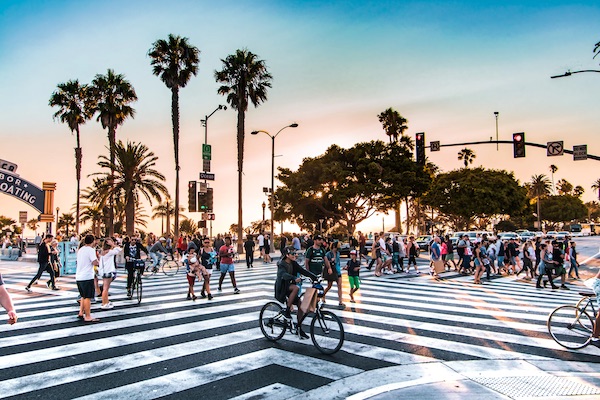 FAQ: Los Angeles hotel tips
Looking for the best budget, boutique, or luxury hotel in Los Angeles? Or maybe you're a backpacker looking for an excellent hostel? Want to know which Los Angeles hotel serves a great breakfast? Here are the answers to all those and other questions about where to stay in Los Angeles.
What is the best budget hotel in Los Angeles?
If you're looking for a cheap hotel in Los Angeles, then book Freehand Los Angeles. It's an excellent budget hotel offering great value for money. It's in a good location, it's been recommended by travel experts and the hotel has excellent customer reviews. Also make sure you read our shortlist of the best cheap hotels in Los Angeles.
What is the best boutique hotel in Los Angeles?
You like some luxury but don't like the famous chain hotels. If you're looking for the best boutique hotel in Los Angeles, you should check out Mama Shelter. It's a very cool hotel that has been highly recommended by travelers and experts. Also check out our list of the best boutique hotels in Los Angeles, it's a manually curated list of the most unique and romantic hotels in the city.
What is the best luxury hotel in Los Angeles?
If money isn't a problem and you're looking for a luxury hotel in Los Angeles, then go for Hotel Shutters on the Beach Santa Monica. The hotel offers excellent service, it's in a top location, it has been rated very highly by previous guests and renowned travel critics have recommended it. Also make sure you read our shortlist of the best luxury hotels in Los Angeles, it's a manually curated list of the most exclusive 5-star hotels in the city.
What is the best hostel in Los Angeles?
If you're looking for a great hostel in Los Angeles, then you should check out Orange Drive Hostel Hollywood. The hostel has magnificent reviews by backpackers, it has been recommended by well-known travel experts and it's in a good location.
How much does it cost to stay in a Los Angeles hotel?
Los Angeles is expensive. For a 3-star hotel, you have to pay around $200 per night and for a 4-star hotel, you would be looking at $250 per night. If you're after a luxury 5-star Los Angeles hotel then you can expect to pay around $610 per night.
Which Los Angeles hotel is the best for couples?
Try Waldorf Astoria Beverly Hills if you're looking for a romantic getaway, it has some excellent recent customer reviews by couples.
Which Los Angeles hotel offers great views?
If you're looking for a room with a view, then try the Terranea Oceanfront Resort or The Line Hotel. Both offer amazing views of Los Angeles according to recent customer reviews.
Which Los Angeles hotel offers a great rooftop bar or rooftop restaurant?
Looking for a great view while having your dinner or drinking a beer? Ace Hotel Downtown has one of the best rooftop bars in Los Angeles.
Best time to visit Los Angeles
You can expect warm, sunny days and mild evenings year-round. However, the best time to visit Los Angeles is from March to May and September to November. During these months, you'll experience the most comfortable temperatures, averaging in the 70s°F, and the least amount of rain, making it perfect for both indoor and outdoor activities.
Springtime in Los Angeles – from March to May – is simply delightful! This is when the city bursts into vibrant colors as flowers bloom throughout its numerous parks and gardens. It's also the perfect time to enjoy the many outdoor festivals and events, such as the LA Beer Festival, the Los Angeles Times Festival of Books, and the LA Food Bowl.
Plus, with fewer tourists in town, you'll have better access to popular attractions like Universal Studios, the Hollywood Walk of Fame, and the Griffith Observatory without having to endure long lines and wait times.
The months of September to November offer a different kind of magic. As the summer crowds dissipate, you'll enjoy cooler temperatures and the breathtaking beauty of autumn foliage throughout the city. This is also the time when Los Angeles transforms into a cultural hub – hosting events like the LA Film Festival, the Los Angeles County Fair, and the Hollywood Bowl's summer concert series.
Not to mention, you'll find great deals on accommodations and attractions during this off-peak season.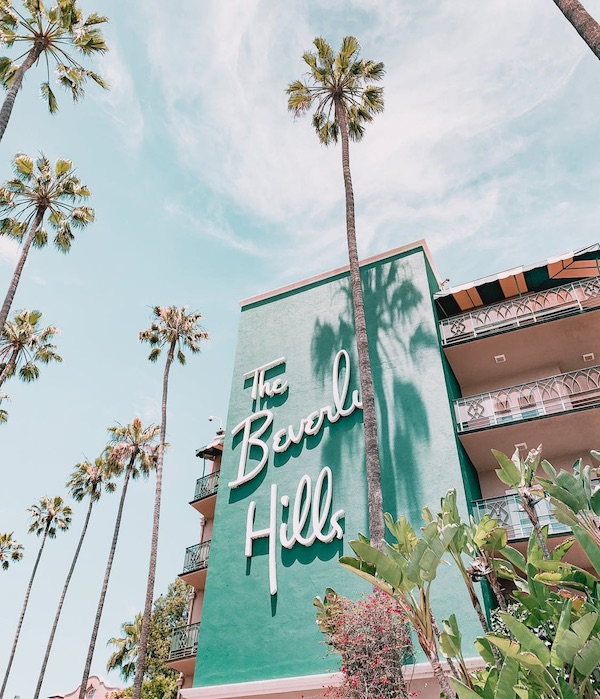 Best things to do in Los Angeles
There are a lot of things to do in Los Angeles and surrounding areas, including day trips, attractions, museums, sightseeing tours and many other activities. Here's our list of 3 things you should definitely do when you're in and around Los Angeles:
Full-Day Iconic Sights of LA, Hollywood, Beverly Hills, the Beaches and More
From the Hollywood sign to the celebrity mansions of Beverly Hills, Los Angles is so full of iconic sights it can be tricky to see them all. Price: $89. More info.
Los Angeles: Hollywood & Celebrity Homes Tour
See where the rich and famous hang out on a guided tour of Hollywood, West Hollywood and Beverly Hills by open-top bus. Discover the hot spots and celebrity homes of the world's entertainment capital. Price: $37. More info.
Griffith Park Experience: Hollywood Hills Hike
Experience panoramic views of the Los Angeles skyline as you embark on a 3.5 mile (5.6 km) hike to one of the highest peaks in Griffith Park. Price: $39. More info.
More things to do in Los Angeles
Deciding where to stay in Los Angeles
Let's recap what we just learned in this article. We've covered the best areas of Los Angeles above. Now you can decide where to stay while visiting!
Top 5 neighborhoods to stay in Los Angeles
Arts District
West Hollywood
Los Feliz
Koreatown
Venice
As you have seen in this travel guide, there are a lot of things to explore, and deciding where to stay in Los Angeles is important. Whether you stay in Arts District, West Hollywood, Los Feliz, Koreatown or Venice, all those neighborhoods are in good locations.
The atmosphere of the area, whether you travel for leisure or business, whether you travel with your family or friends, and proximity to the attractions you prefer to visit should probably be the deciding factors. Whatever your preference is, you'll have a great stay in Los Angeles.
More Los Angeles tips
Check out our other guides about the best places to stay in Los Angeles:
Boutique hotels in Los Angeles