Despite the violent and seedy reputation that Baltimore is sometimes known for, this is a city full of culture and is very safe in many areas. Yes, there are some sketchy areas, but all big cities have them. The key is knowing where to stay and what to see while you are in town.
Baltimore is a hub of the American Northeast and has a ton to offer to its visitors. From professional sports to historical sites are littered throughout the city and are a must-stop place especially when exploring the region. Even if you are just stopping in on the business, there are some quick trips and places to see to make the most of Baltimore.
No matter what brings you to Baltimore, there is something there to keep you busy and happy. It all comes down to where you stay and how close these attractions are. Here are five fantastic areas to stay while in Baltimore!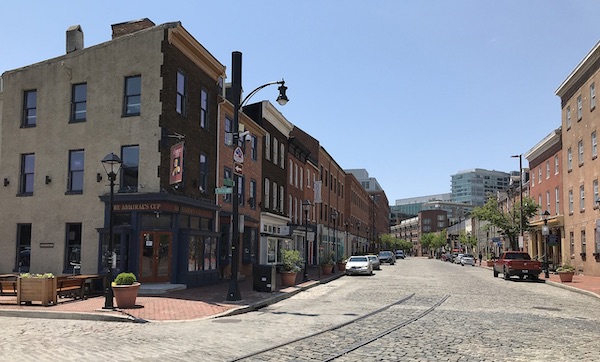 Fells Point
One of the most unique neighborhoods in the entire city is Fells Point. Fells Point dates back to the 1700s and its charm is the old-timey architecture and cobblestone streets. This used to be a bustling port town that was very popular among locals. Now, it has transformed into a semi-modern nightlife haven.
If going out on the town is a top priority, staying at Fells Point is a fantastic idea. Once the sun drops below the horizon, Fells Point comes alive with nightclubs and bars that bring an upbeat vibe to Baltimore. Especially in the summer, live music from local bands fill the streets and food vendors set up for a good time. Even if you don't choose to stay here, Fells Point is one of those neighborhoods that should be visited no matter what. Overall, Fells Point does a good job of breaking the stereotypical Baltimore mold by providing fun and safety for all.
Best place to stay in Fells Point
Four Seasons Hotel. Address: 200 International Drive, Baltimore, MD 21202, USA.
Cheaper alternative:
Admiral Fell Inn. Address: 888 S Broadway, Baltimore, MD 21231, USA.
Downtown
If your top priority is saving money but you still want access to some awesome attractions, you should look into staying Downtown. As with many big cities, Downtown is in the center of the city and has a lot going on. Downtown is a beautiful area full of architecture and culture. This is also that place where a lot of business goes down. So, if you have some important meetings or are only in Baltimore for a couple of days, this is the place to be.
Thankfully, the accommodations in Downtown are quite affordable compared to other cities. What you save in expenses you possibly give in safety. This is not the safest area in the city but staying toward the main attractions will keep you near high tourism areas and in a much better situation.
Two of the top attractions Downtown is the Baltimore Farmers Market and the Lexington Market. These are some awesome places to spend a few hours and get some local goods.
Best place to stay in Downtown Baltimore
Kimpton Hotel Monaco Inner Harbor. Address: 2 N Charles St, Baltimore, MD 21201, USA.

Canton
Just south of Downtown sits Canton. Canton is the youthful area of Baltimore and offers a very different experience than the other neighborhoods. This is yet another spot for great nightlife, but it is different from Fells Point in the sense that this is much hipper and harbors a youthful culture.
A big subculture that thrives in Canton is the restaurant scene. You can find a little bit of everything here. Some fine dining options are countered with street food, so people of all budgets can enjoy it. This is in addition to bars, cafes, and food trucks that are frequently visited in Canton.
Canton is located on the harbor and offers beautiful sites for you to enjoy. There are also some peaceful open spaces to visit and relax. In any big city, the hustle and bustle can be very overwhelming. So, having green spaces will open up the area and add a bit of peace that is much needed.
Best place to stay in Canton
Bed & Breakfast Inn at 2920. Address: 2920 Elliott St, Baltimore, MD 21224, USA.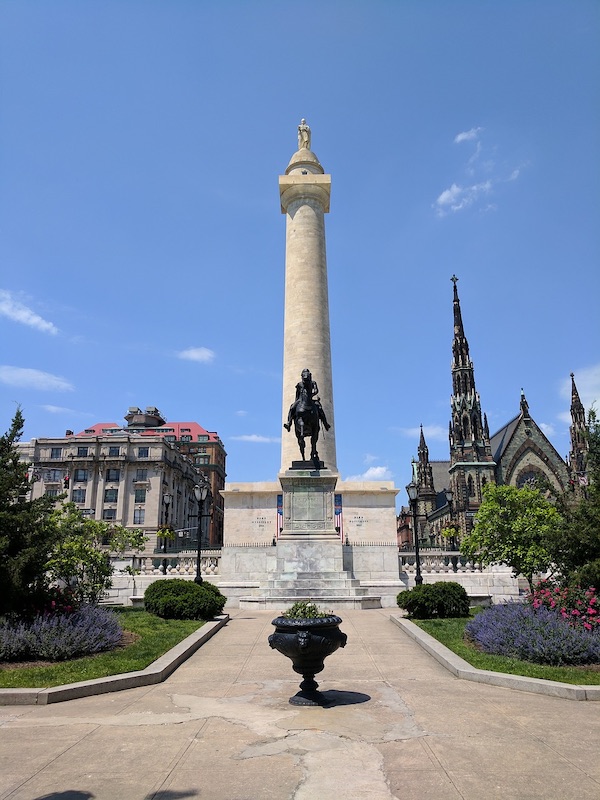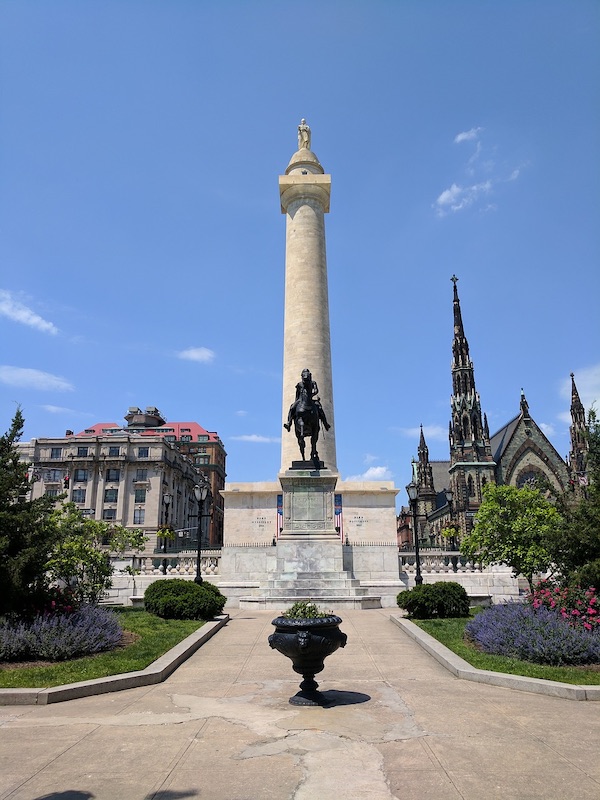 Mount Vernon
One of the more upscale neighborhoods in Baltimore is Mount Vernon. This is also where a lot of the Baltimorean culture that is very well known resides. That being said, a lot of the city's museums and historical focal points are in Mount Vernon. If you are visiting Baltimore for the first and are curious about what the city has to offer, staying in Mount Vernon is a great idea.
The Walters Museum of Art is a very popular attraction. You can spend a solid couple of hours exploring the museum and seeing some awesome art. There is also the Mount Vernon Cultural District where you can see what Baltimore is at its core.
Some of the other focal points are the George Peabody Library, the Maryland Historical Society, and the Washington Monument. This is an area where you don't have to spend a dime to experience the sites. Walking around and admiring the public areas and architecture is a great way to spend a day.
Best place to stay in Mount Vernon
The Ivy Hotel. Address: 205 E Biddle St, Baltimore, MD 21202, USA.
Cheaper alternative:
Hotel Indigo Mount Vernon. Address: 24 W Franklin Street, Baltimore, MD 21201, United States of America.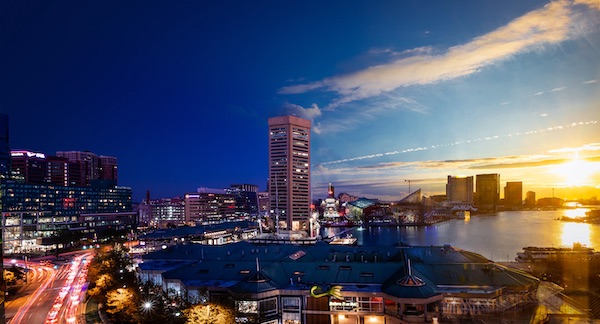 Inner Harbor
Finally, there is Inner Harbor. If you are coming with a family, this is the place to be. This is because there are plenty of things to do for people of all ages. The Port Discovery Children's Museum is one of the top destinations nestled inside Inner Harbor. During the football season, going to watch the Baltimore Ravens is a fantastic way to spend a day. On the flip side, baseball season brings Orioles games at Camden Yards. Camden Yards is one of the most beautiful stadiums in the entire country, so visiting it is a must.
This is also where you can get out of the pocketbook and do some shopping. The streets are filled with shops and store complexes that have great restaurants mixed in. Baltimore isn't known for its shopping opportunities, but inner Harbor has the best options in the city.
Because of the many tourist attractions, Inner Harbor is very safe. Along with having plenty of things to do, you won't have to worry about going down the wrong street or being in a vulnerable situation.
Best place to stay in Inner Harbor
Royal Sonesta Harbor Court Hotel. Address: 550 Light St, Baltimore, MD 21202, USA.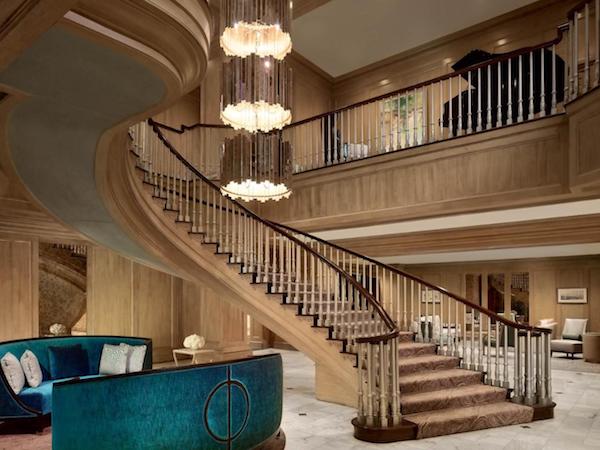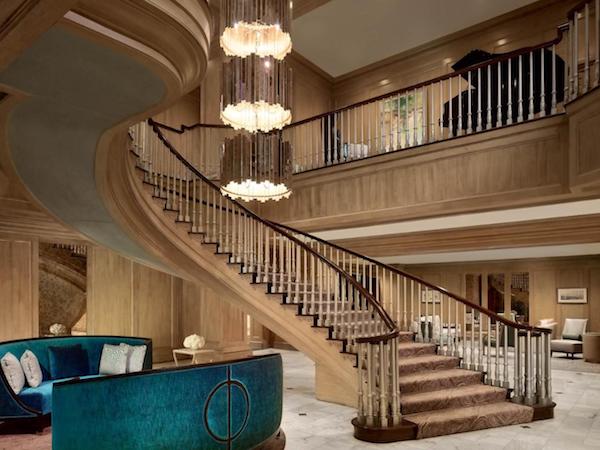 Where travel critics stay in Baltimore
Want to know where travel critics from publishers like The New York Times, Frommer's, Fodor's and Lonely Planet stay in Baltimore? Check out our overview of all recommended hotels, hostels and B&Bs in Baltimore.
Budget
Kimpton Hotel Monaco Inner Harbor.
"The Kimpton Hotel Monaco has a downtown location that's close to the harbor, and rooms with the signature Kimpton touches, like yoga mats. The building still boasts the original marble, elevators and Tiffany stained glass of its original incarnation as the B&O Railroad headquarters."  — New York Times.
Address: 2 N Charles St, Baltimore, MD 21201, USA.
Mid-range
Royal Sonesta Harbor Court Hotel.
"The entrance to this prestigious hotel is set back from the street by a brick courtyard that provides an immediate sense of tranquillity. A grand spiral staircase dominates the lobby, which is decorated in English country opulence." — Fodor's.
Address: 550 Light St, Baltimore, MD 21202, USA.
Luxury
"The 18-room Ivy Hotel offers personalized service and opulent interiors in a preserved 19th-century mansion. The boutique experience is relaxing and hassle-free, with a no-tipping policy, complimentary drinks and snacks, large bathrooms with soaking tubs and a restaurant that serves some of the best food in town." — Telegraph.
Address: 205 E Biddle St, Baltimore, MD 21202, USA.
FAQ: Baltimore hotel recommendations
If you're looking for a budget, boutique, or luxury hotel in Baltimore-or maybe your travel plans require a splendid hostel? Want to know which hotel serves the best breakfast? Here are all those answers and more about where to stay in Baltimore.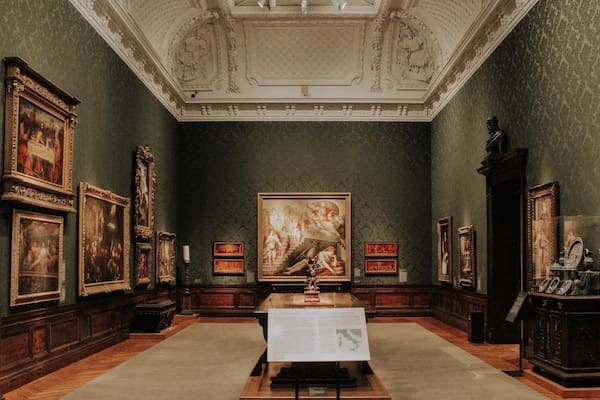 Best time to visit Baltimore
Generally, the best time to visit Baltimore is in the late spring or early fall. During this time, the weather is pleasant, the days are long, and the attractions are open. In the spring, temperatures are mild and the city comes alive with blooming flowers, vibrant colors, and plenty of outdoor activities. There are numerous parks, gardens, and trails to explore, and the city's festivals and events make Baltimore an exciting destination.
As summer temperatures rise, the city's attractions are still open, but you may want to avoid the peak of summer when temperatures are at their hottest.
The fall is another great time to visit Baltimore, as the weather cools and the leaves begin to change. The city comes alive with autumnal colors, and there are plenty of festivals and events to enjoy. The city's Halloween celebrations are especially popular.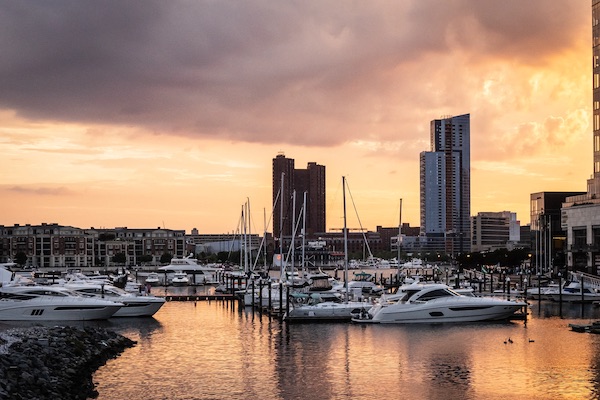 Best things to do in Baltimore
There are a lot of things to do in Baltimore and surrounding areas, including day trips, attractions, museums, sightseeing tours and many other activities. Here's our list of 3 things you should definitely do when you're in and around Baltimore:
Inner Harbor Sunset Sail
Get views of a sunset over Baltimore's Inner Harbor on this evening sunset cruise. Snap photos of your loved ones against the backdrop of the sun sinking below the horizon and relax on board the boat. Price: $55. More info.
Baltimore: 15-Minute Helicopter Tour
Experience the aerial beauty of downtown Baltimore on a 15-minute journey through the skies with spectacular views of the Inner Harbor, Oriole Park at Camden Yards, and many other iconic monuments. Price: $149. More info.
Baltimore Indoor Skydiving Experience with 2 Flights
Experience the buzz of skydiving by taking part in a Baltimore Indoor Skydiving experience. You won't have to worry if you're a first-time skydiver, as an experienced flight instructor will go through specialized training with you. Price: $72. More info.
More things to do in Baltimore
Deciding where to stay in Baltimore
To summarize, this travel guide has covered the best areas of Baltimore, as well as some hotel tips and things you can do. It's now up to you to decide which area you prefer.
Top 5 neighborhoods to stay in Baltimore
Downtown
Fells Point
Mount Vernon
Inner Harbor
Canton
As you have seen in this article, there are a lot of things to explore, and deciding where to stay in Baltimore is important. Whether you stay in Downtown, Fells Point, Mount Vernon, Inner Harbor or Canton, all those neighborhoods are in good locations.
The atmosphere of the area, whether you travel for leisure or business, whether you travel with your family or friends, and proximity to the attractions you prefer to visit should probably be the deciding factors. Whatever your preference is, you'll have a great time in Baltimore.
Check out our other guides about the best places to stay in Baltimore: