Barcelona is one of the most visited cities in Europe by international travelers. In 2019, 9 million international tourists stayed overnight in Barcelona. The city's beaches, incredible architecture and history, and a vibrant atmosphere make it a one-of-a-kind European travel destination.
In terms of visiting Spain, Barcelona is the country's top travel spot, topping rivals Madrid and Mallorca. Its position as a top travel destination comes thanks to its mix of sights and sounds. There is so much to do in Barcelona that you will need a long holiday to do everything. Even then, you will most likely miss something.
As the capital of Catalonia, Barcelona offers visitors a history lesson on the region's culture and just how different it is (and isn't) compared to the rest of Spain. If you are ready to book your trip to Barcelona, consider booking your accommodation in one of these great areas.
Barceloneta
Families seeking a trip to the Catalan city should base their stay in Barceloneta. Why? The beaches are the symbol of the area and your family can spend most of the day enjoying the Mediterranean surf. The area was originally a fishing village and although the neighborhood has changed, it still has the small-town vibe in previously exuded.
Playa de Barceloneta is the city's most popular beach and can be found in the neighborhood. Although the long sandy beach is the reason many families stay in the area, it isn't the only one. Barceloneta has a wealth of restaurants allowing you to get tapas and feel like a local.
The accommodation in Barceloneta is top-notch. You will find a variety of properties from apartments to five-star hotels to Airbnb. When you are not at the beach, get a bird's eye view of the local area with a cable car tour from Barceloneta to Montjuic. Once at the top of Montjuic, you will be able to look down over the entire city.
Culture vultures and history lovers shouldn't miss a visit to the Museum of Catalan History. The highly-rated museum gives you the chance to learn more about Catalan culture and history.
Best place to stay in Barceloneta
Hotel W Barcelona. Address: Plaça Rosa Del Vents 1, Final, Passeig de Joan de Borbó, 08039 Barcelona, Spain.

El Raval
El Raval has become Barcelona's hipster neighborhood. It is filled with color, life, and is arguably the most vibrant of all the city's areas. Creative types flock to the neighborhood as El Raval has earned a reputation for being Barcelona's art center.
It isn't just museums and street murals that are on display in El Raval. You will find cool restaurants and bars offering a laidback vibe not found in other areas of the city. A lot of young people flock to the neighborhood, giving it an even more vibrant atmosphere.
A stay in El Raval should include visiting the Museo d'Art Contemporani de Barcelona. The MACB displays incredible artworks with a focus on the second half of the 20th century. The Barcelona Maritime Museum is also located in El Raval and gives you a glimpse into the city's seagoing past.
Although El Raval is a cool, hip area to visit, be aware that pickpocketing is a regular occurrence. In spite of gentrification to the neighborhood, local petty criminals still descend on El Raval to make an easy buck.
Best place to stay in El Raval
Hotel Casa Camper. Address: Carrer d'Elisabets, 11, 08001 Barcelona, Spain.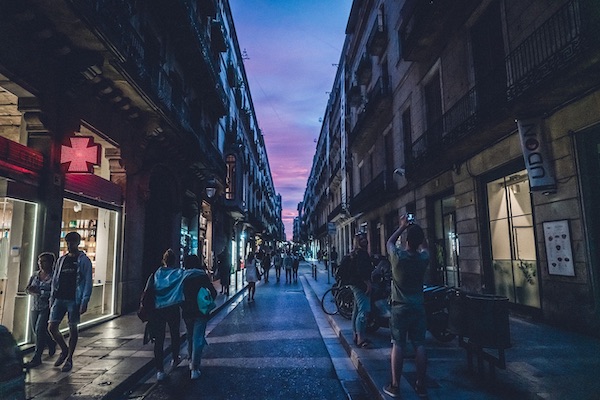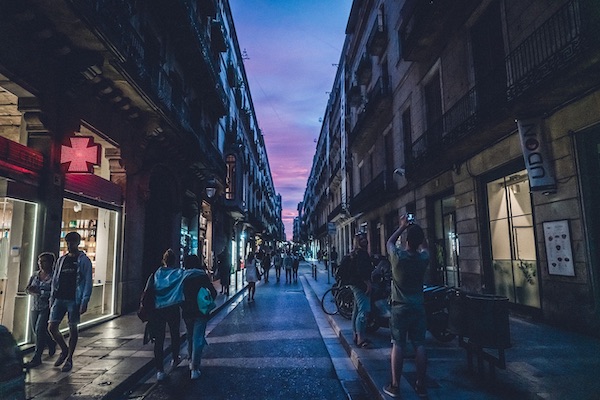 El Born
El Born went from being an area filled with craftsmen workshops to a trendy place for locals and tourists to explore. The neighborhood is ideal for anyone seeking Barcelona's vibrant nightlife. You will find bars, restaurants, pubs, and nightclubs scattered about the area.
At one time, El Born was known as one of Barcelona's seedier sides of the city. Like many major city areas around the globe, El Born has undergone gentrification, making it a desirable place to visit, live, and stay during a holiday. It is a sin to miss dining at the tapas bars in El Born.
It may feel like the only thing to do in El Born these days is to drink, dance, and dine. To be honest, those are the main attractions of the neighborhood. You won't find culture seekers exploring museums and architecture in El Born. What you will find is a vibrant atmosphere with late-night parties that go into the wee hours of the morning.
Best place to stay in El Born
Hotel Chic & Basic Born. Address: Carrer de la Princesa, 50, 08003 Barcelona, Spain.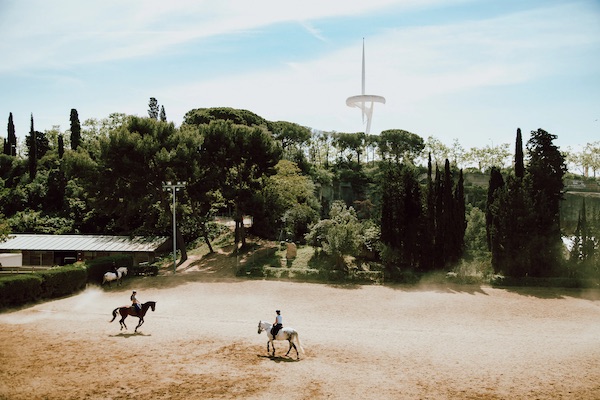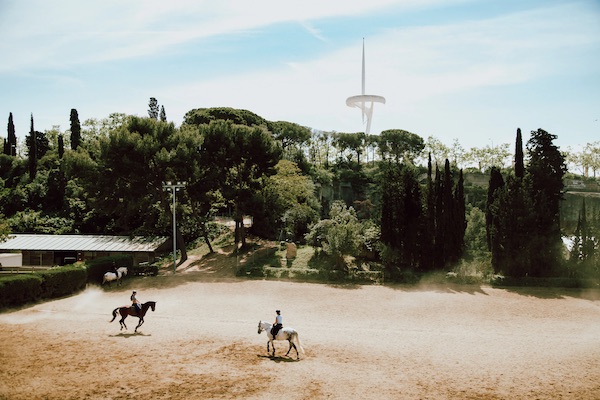 Montjuic
Solo travelers and individuals on a budget will find Montjuic to be right up their alley. Situated on the southern point of Barcelona's city center, Montjuic is a large area with plenty of things to see and do. It also kisses the Mediterranean coastline, giving you the chance to shoot off to the beach for a day full of activities.
Montjuic maybe a cheaper area to stay and spend your time, but it still has its fill of landmarks, monuments, museums, and other attractions. One of the reasons to stay in Montjuic, other than the price, is the quiet atmosphere compared to other neighborhoods.
Known as the "Jewish Mountain", Montjuic rises high above the city's port. It was one of the first sights people saw in ancient times. At the top of the mountain is a fortress that offers great views. You can find the cable car that descends down towards Barceloneta at the top of Montjuic.
Best place to stay in Montjuic
Hotel Miramar GL. Address: Plaza Carlos Ibañez, 3, Sants-Montjuïc, 08038 Barcelona, Spain.

Barrio Gotico
Barrio Gotico is the heart and soul of Barcelona. It is the center of the city and is the ideal place to stay for first-timers in Barcelona. Barrio Gotico is filled with history and culture. Its narrow streets and alleyways lead to quaint tapas bars frequented by locals. Clothing boutiques and shops line the little streets displaying charming fashions.
Some of Barcelona's best landmarks are based in the Barrio Gotico, including Pont Gotic and Placa Reial. Barrio Gotico translates to the Gothic Quarter, and its history can be seen in the amazing architecture of each building.
On the southwest edge of Barrio Gotico is La Rambla. The street is Barcelona's most famous and everything seems to happen down the boulevard. It is routinely packed with people. The area is very touristy and vendors are always selling their wares around La Rambla. Don't miss the Gothic Cathedral and Museu d'Historia de Barcelona.
Along with great bars and restaurants, Barrio Gotico is home to accommodation that puts you right in the heart of the action.
Best place to stay in Barrio Gotico
The Serras Hotel. Address: Passeig de Colom, 9, 08002 Barcelona, Spain.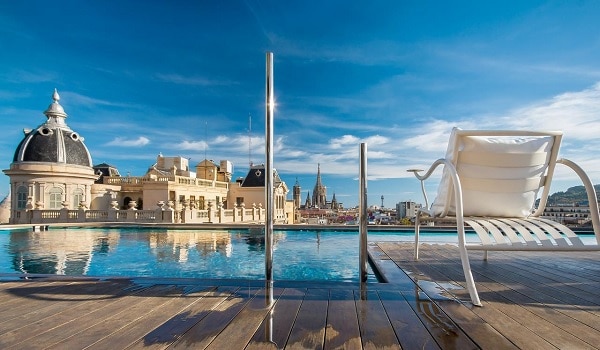 Where travel critics stay in Barcelona
Want to know where travel critics from publishers like The New York Times, Frommer's, Fodor's and Lonely Planet stay in Barcelona? Check out our overview of all recommended hotels, hostels and B&Bs in Barcelona.
Budget
"A small and stylish boutique hostel housed in one of Barcelona's emblematic modernist buildings. Located on one of the trendiest streets in Barcelona's ritzy Eixample neighborhood, Casa Kessler is well situated for exploring the best of the city's gastronomic and cultural gems on foot." — Telegraph.
Address: Enric Granados, 30, Eixample, 08008 Barcelona, Spain.
Mid-range
"The Hotel Praktik Bakery offers affordable lodging, with style and, sometimes, a gimmick or two. It's not for those short of dietary willpower. But if you're looking for a cheerful, inexpensive room and a lavish, delicious, carbo-loaded start or end to your day, this is the place." — New York Times.
Address: Carrer de Provença, 279, 08037 Barcelona, Spain.
Luxury
"A hotel only since 2015, the Cotton House was redesigned by Lázaro Rosa-Violán with scrupulous respect for the original features of the building: coffered ceilings, geometric parquet floors, Frank Lloyd Wright-ish touches of modernism." — Fodor's.
Address: Gran Via de les Corts Catalanes, 670, 08010 Barcelona, Spain.
FAQ: Barcelona hotel tips
Looking for the best budget, boutique, or luxury hotel in Barcelona? Or maybe you're a backpacker looking for an excellent hostel? Want to know which Barcelona hotel serves a great breakfast? Here are the answers to all those and other questions about where to stay in Barcelona.
What is the best budget hotel in Barcelona?
If you're looking for a cheap hotel in Barcelona, then try Acta Voraport. It's an excellent budget hotel offering great value for money. It's in a good location, it's been recommended by travel experts and the hotel has excellent customer reviews. Also check out our list of the best cheap hotels in Barcelona.
What is the best boutique hotel in Barcelona?
You like some luxury but don't like the famous chain hotels. If you're looking for the best boutique hotel in Barcelona, you should check out Casa Bonay. It's a very cool hotel that has been highly recommended by travelers and experts. Also make sure you read our shortlist of the best boutique hotels in Barcelona, it's a manually curated list of the most unique and romantic hotels in the city.
What is the best luxury hotel in Barcelona?
If money isn't a problem and you're looking for a luxury hotel in Barcelona, then go for Hotel Arts. The hotel offers excellent service, it's in a top location, it has been rated very highly by previous guests and renowned travel critics have recommended it. Also check out our list of the best luxury hotels in Barcelona, it's a manually curated list of the most exclusive 5-star hotels in the city.
What is the best hostel in Barcelona?
If you're looking for a great hostel in Barcelona, then you should check out Hostel One Ramblas. The hostel has magnificent reviews by backpackers, it has been recommended by well-known travel experts and it's in a good location. Also make sure you read our shortlist of the best hostels in Barcelona.
Which Barcelona hotels offer the best views?
The Hotel W and Hotel Arts offer some great views of the city of Barcelona, as well an excellent sea view. It's recommended to try one of those if you're looking for rooms with a view of Barcelona.
How much does it cost to stay in a Barcelona hotel for one night?
If you're looking for a 3-star hotel, it would cost you approximately $155 per night. For a 4-star hotel, you would have to pay $190 per night on average. The luxury 5-star Barcelona hotels cost approximately $360 per night.
What are the best hotels near La Rambla in Barcelona?
If you're looking for a great place to stay near the famous La Rambla, then your best bet is Hotel Casa Camper or The Serras Hotel.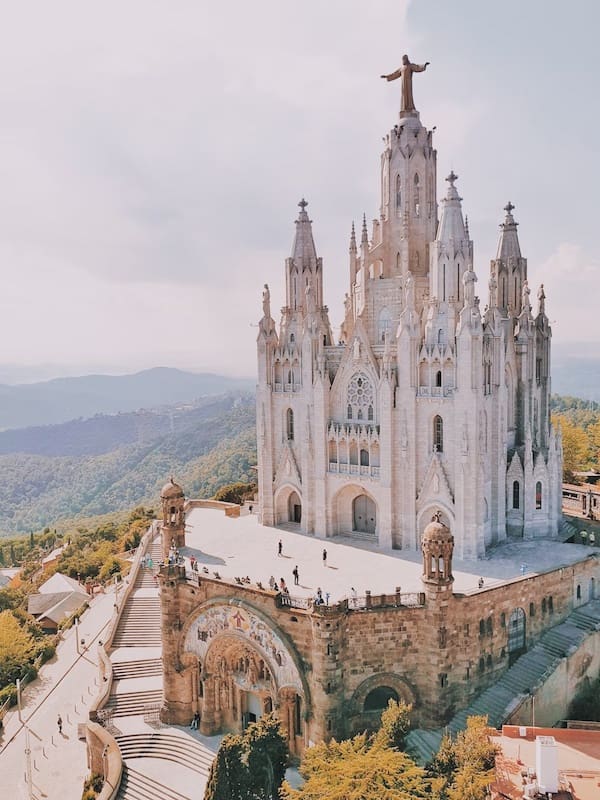 Best time to visit Barcelona
One of the most popular times to visit Barcelona is during the summer months. From June to August, the city is alive with festivals, concerts, and outdoor events. The weather is warm and sunny, making it the perfect time to explore the beautiful beaches and enjoy the many outdoor activities available. However, it's important to note that this is also the busiest time of year in Barcelona, which means that the city can be crowded and prices may be higher.
Another great time to visit Barcelona is during the spring months, from March to May. The weather is mild and pleasant, and the city is less crowded than during the summer months. This is a great time to explore the many parks and gardens in the city and enjoy the beautiful spring blooms.
If you prefer cooler weather, the fall months, from September to November, are a great time to visit Barcelona. The crowds have thinned out, and the weather is mild and comfortable. This is a great time to explore the many museums and galleries in the city and to enjoy the many cultural events and festivals that take place during this time of year.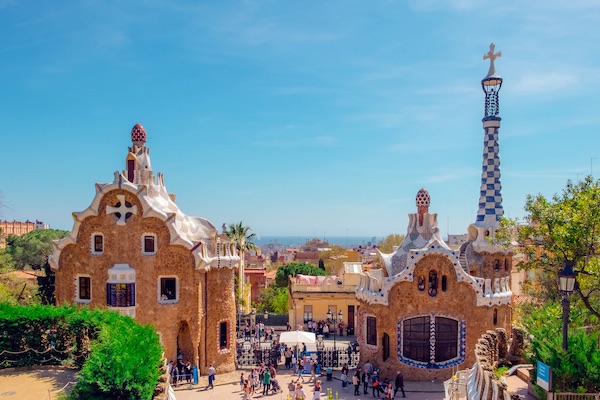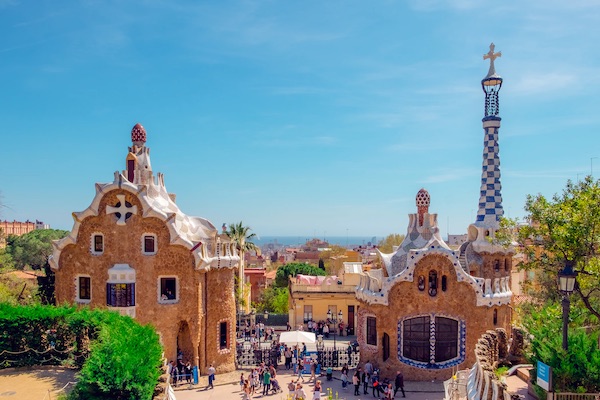 Best things to do in Barcelona
There are a lot of things to do in Barcelona and surrounding areas, including day trips, attractions, museums, sightseeing tours and many other activities. Here's our list of 3 things you should definitely do when you're in and around Barcelona:
Fast Track Sagrada Familia Guided Tour
Sail past long lines of tourists trying to gain entry to Gaudi's La Sagrada Familia on this priority access tour of the modernist masterpiece. Accompanied by a guide, head straight inside to get a fascinating insight into the history of the UNESCO World Heritage-listed cathedral. Price: $58. More info.
Barcelona: Park Güell
The benefit of the included shuttle bus and visit Park Güell, one of Gaudí's major works in Barcelona. Take in spectacular views of Barcelona and explore this stunning green space that's surrounded by modernist architecture. Price: $16. More info.
Montserrat Tour with Lunch and Gourmet Wine Tasting
Take a guided tour through the Basilica and Monastery on Montserrat, a beautiful, multi-peak mountain with dramatic rock formations, with free time to continue exploring the museum, farmer's market, or views from the ridge of Cavall Bernat. Price: $120. More info.
More things to do in Barcelona
Deciding where to stay in Barcelona
Let's recap what we just learned in this article. We've covered the best areas of Barcelona above. Now you can decide where to stay while visiting!
Top 5 neighborhoods to stay in Barcelona
Barceloneta
El Born
Montjuic
El Raval
Barrio Gótico
As you have seen in this travel guide, there are a lot of things to explore, and deciding where to stay in Barcelona is important. Whether you stay in Barceloneta, El Born, Montjuic, El Raval or Barrio Gótico, all those neighborhoods are in good locations.
The atmosphere of the area, whether you travel for leisure or business, whether you travel with your family or friends, and proximity to the attractions you prefer to visit should probably be the deciding factors. Whatever your preference is, you'll have a great stay in Barcelona.
Check out our other guides about the best places to stay in Barcelona: