When traveling around the United States and seeing all of the top spots, Baltimore, Maryland is usually not at the top of the list. Although it is not known as the safest and most fun area of America, there are a few things throughout the city that are worth checking out.
In fact, one of the best perks of being in Baltimore is actually being close to other top cities in the east. So, staying here allows for the exploration of both Baltimore and a number of great areas around it.
Whether it be for business or pleasure, there are a few ways to experience the city. One of the best of which is in a luxury hotel. This ensures that you will get the best value possible.
Here are three of the best luxury hotels located in Baltimore!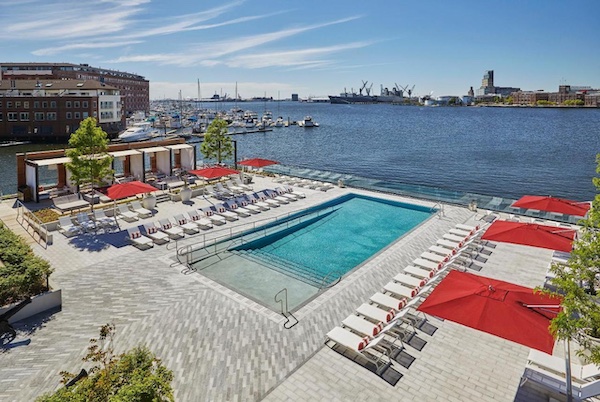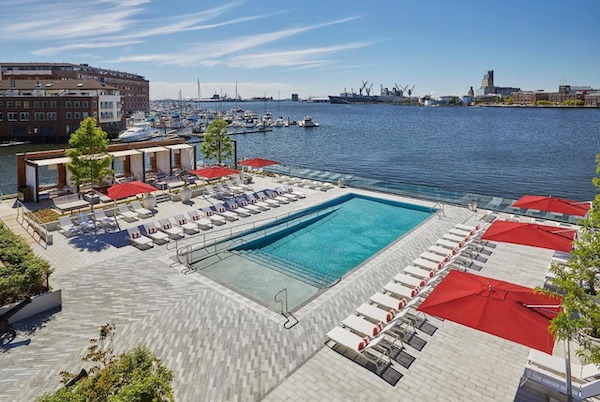 Sagamore Pendry Baltimore
To kick off our list, there is the Sagamore Pendry Baltimore. This is an excellent location that puts you in a really good spot to enjoy your time in the city. We will start with the rooms. There are a total of 128 rooms and suites that are all very homey and provide good quality.
Staying in a hotel that brings you a great room and stunning lobbies is a big part of the overall experience. At the Sagamore Pendry, this is exactly what you are getting out of the experience.
There is also a restaurant and a bar right in the hotel. This makes grabbing a bite to eat super convenient and delicious. The bar is specifically a whiskey bar, so the option to try some of the best whiskies in the game could not be easier.
In terms of the physical location, this hotel is in a great spot. In fact, it is in one of the better tourism neighborhoods in the area. This is a historic area of Baltimore that is on the water and surrounded by plenty of shops and restaurants. This is always a good perk because you want to be in an area with things to do and see.
Hotel details
Address: 
1715 Thames Street, Fells Point, Baltimore, MD 21231, USA.
Guest rating:
4.6 out of 5
Price per night:
From $370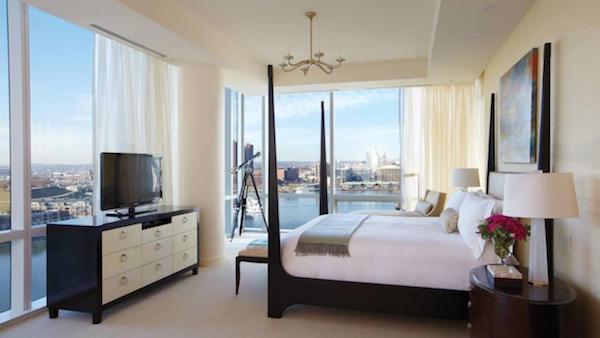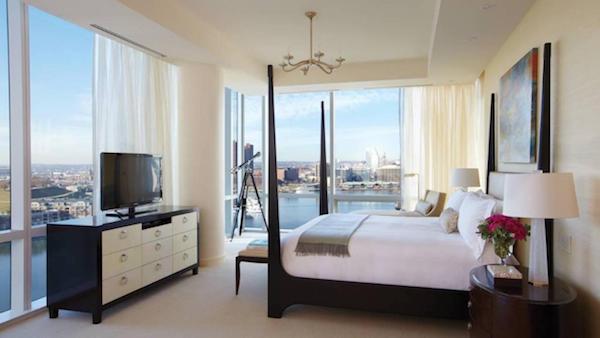 Four Seasons Baltimore
If you know anything about luxury hotels, you have heard of the Four Seasons many times. This is because the Four Seasons is the most famous luxury hotel chain, so you know the type of experience that you are in for. When staying at the Four Seasons Baltimore, you know there will be no shortage of luxury and great vibes.
This hotel is an urban and modern building that sits right on the east part of the Harbor. This is an awesome location because you are in the thick of the culture while getting a quality stay. Being in a great physical location is a huge part of the decision process. The harbor waterfront is an awesome place to shop, eat, and explore all that Baltimore is about.
Because the Four Seasons can be a bit pricey, a lot of that value is made up of the features and amenities that are offered. One of the best is the full spa. Although it does cost extra, There are some fantastic options for serene relaxation.
There is also a rooftop lounge area that is open-air and the perfect place to grab a drink and relax with friends.
Hotel details
Address: 
200 International Drive, Baltimore, MD 21202, USA.
Guest rating:
4.7 out of 5
Price per night:
From $430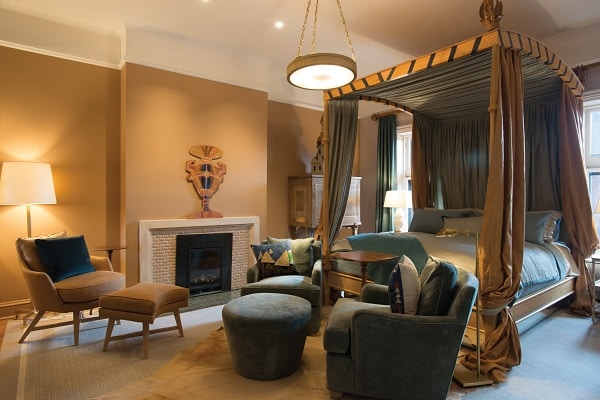 The Ivy Hotel
To finish off our list, we have one of the highest-rated hotels in the entire country. According to the powers that be, and the hotel's website, the Ivy Hotel is rated as the sixth-best luxury hotel in the entire country. To have that type of accolade, you know you are in for a treat.
The Ivy Hotel is a local spot that captures the attention of the Baltimore area. This is an awesome hotel that now takes the place of an old-school mansion. In fact, it is a Mount Vernon location that even has great views of the property depending on the room.
This brings us to the room portion of the breakdown. Although fairly simple, the rooms are elegant and know how to give you good value for your money. There are only nine total rooms, so you are getting a personal experience that is unlike any other. If the budget allows, there are eight suites that take the entire stay up a notch further.
Overall, the small size and number of great features will have you captivated from day one. You will leave wanting to come back in no time.
Hotel details
Address: 
205 E Biddle St, Baltimore, MD 21202, USA.
Guest rating:
4.9 out of 5
Price per night:
From $400
About our luxury hotel recommendations in Baltimore
We are a travel research company. Our team helps you discover the best luxury hotels in Baltimore by researching the internet for you. We have also visited some of these places. Hence, it's not just our opinion, it's the opinion of many travelers who have been there before you. We make it easy for you to find out about the most luxurious and exclusive 5-star hotels in the city.
Please note, we only list hotels that have an aggregated guest review rating of at least 4.0 out of 5. We aggregate all reviews from different booking sites and other unbiased review websites. Hence, you can be certain all hotels listed above offer you a great stay in Baltimore.
Best price guarantee
We partner with Hotels.com and Booking.com to make sure you get the best price for your stay in Baltimore! Both sites offer price matching. That means you pay the lowest prices for your stay. If you find a cheaper offer on another website for the same luxury hotel in Baltimore at least 24 hours before check-in, contact them to claim a refund of the difference!
Top 3 luxury hotels in Baltimore
Now that you've gone over this guide, let's summarize it. We got to know what the best 5-star hotels in Baltimore are, thanks to thousands of guest reviews and tips from travel experts:
More Baltimore guides
If you like the advice we've given you above, make sure to check out some of our other articles about Baltimore:
Best cheap hotels in Baltimore