Vienna is known as the "most beautiful city" in central Europe. Anyone who has traveled to the capital of Austria will know that isn't true. Vienna is the most beautiful city in all of Europe. The city is full of history and culture, but it doesn't rest on its laurels of the past. Research has found Vienna to be one of the world's most innovative cities behind San Francisco and London.
In 2019, Austria ranked 10th as the Happiest Country in the World. Its ranking was partly due to the quality of life provided to residents of Vienna. The quality of life and happiness are extended to travelers visiting the history- and culturally-rich city.
From museums to landmarks to food, Vienna offers tourists a fulfilling holiday destination. The areas on our list are ideal for anyone seeking an escape to the Austrian capital.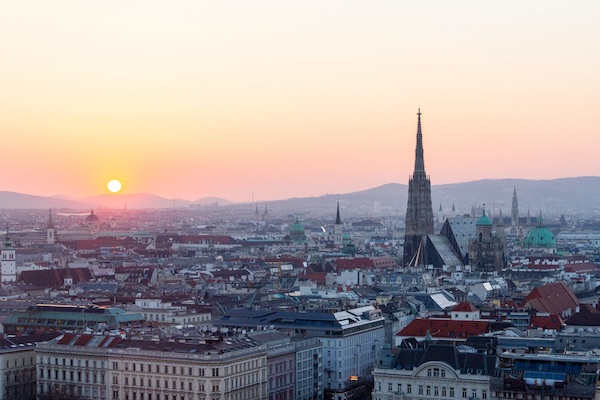 Innere Stadt
Situated in central Vienna, Innere Stadt is ideal for travelers on their first visit to Vienna. History buffs will find most of the Austrian city's best attractions in Innere Stadt.
Staying at a hotel in the area means you will be close to many of the great tourist attractions on offer in Vienna. One of the popular tourist attractions is the Ringstrasse. The old city wall circles the ancient portion of the capital.
The Hofburg is a must-see attraction and can be found in the neighborhood. The palace was the residence of the Habsburg family until 1918. Today, it is the home of the Austrian president.
Innere Stadt is the heart and soul of Vienna. Other popular tourist attractions include St. Stephen's Cathedral, Hotel Sacher, and the Opera. Hotel Sacher is famous for its cake, so don't miss the opportunity to treat your sweet tooth.
You will find a variety of upscale restaurants and cafes along the streets of the Innere Stadt. You may not have any reason to explore the other districts of Vienna. There are a number of great hotels and accommodation options in Innere Stadt. The only problem is deciding which one you want to stay in.
Best place to stay in Innere Stadt
DO&CO Hotel. Address: Stephansplatz 12, 1010 Wien, Austria.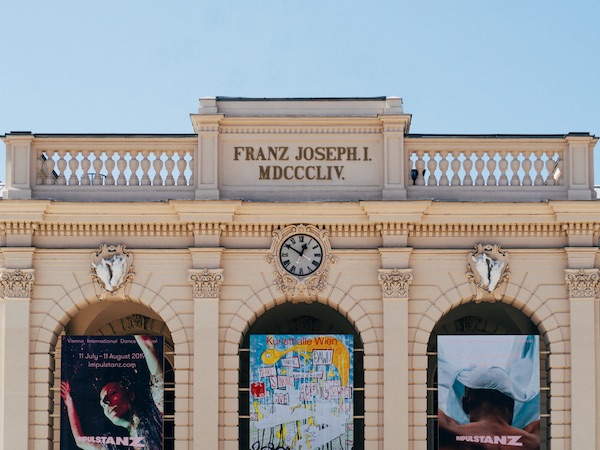 Neubau
Neubau has earned the reputation as Vienna's coolest neighborhood. Known as Vienna's seventh district, you will find a vibrant atmosphere created by young Austrians in Neubau.
There is an alternative, creative feel to the area. You can witness the area's incredible vibe at the many cafes, bars, and shops. Neubau is also home to a variety of art galleries and museums.
The MUMOK is one of the area's most popular museums. It displays modern art and is regularly filled with visitors on the weekends. Before exploring the city's modern art museum, try on clothes at the vintage clothing stores located in Neubau.
While Innere Stadt offers a beautiful, old town aura, Neubau is very different. It is hipster thanks to its trendy venues. Neubau is a popular destination for travelers looking for a night out. It has some incredible bars and pubs that serve up local brews.
Best place to stay in Neubau
Hotel Max Brown 7th District. Address: Schottenfeldgasse 74, 07. Neubau, 1070 Vienna, Austria.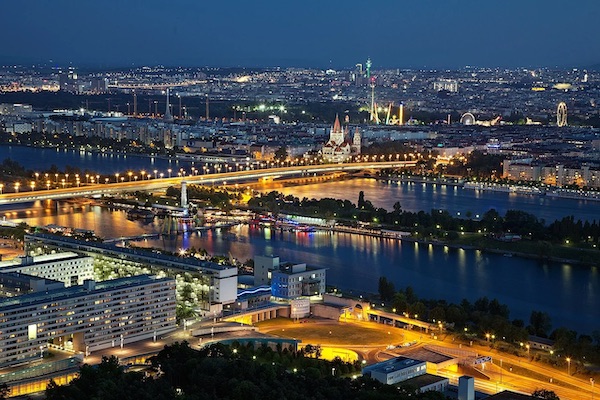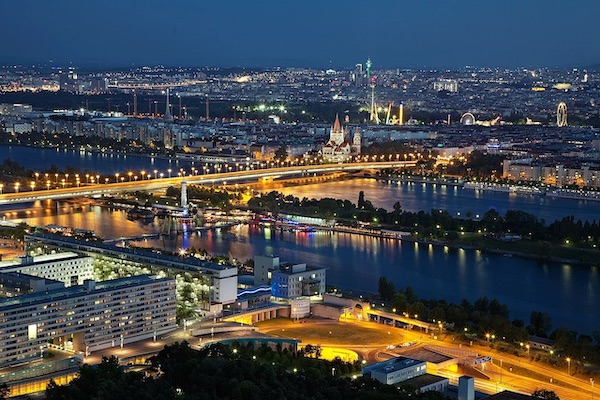 Leopoldstadt
Leopoldstadt is an area that was once known as Vienna's Jewish district. The neighborhood is actually an island situated in the center of Leopoldstadt. From Innere Stadt, Leopoldstadt can be found to the east, so getting back and forth shouldn't be an issue for travelers.
The area was nearly destroyed during World War II. After being rundown for long periods, Leopoldstadt experienced gentrification and today, it is a cool area to visit.
One of the reasons tourists and locals visit Leopoldstadt is for Augarten. The large park is a popular escape for people during Vienna's warm summer days. It is a great place to visit after hours spent traversing the capital.
Leopoldstadt has become one of Vienna's most desirable places to live for locals. Its cool vibe and abundant cafe have made it a place many people want to relocate to.
If you have kids, don't miss Vienna's famous Prater amusement park. You will find rollercoasters, a Ferris wheel, and some unique rides at the Prater.
Best place to stay in Leopoldstadt
Magdas Hotel. Address: Laufbergergasse 12, 1020 Wien, Austria.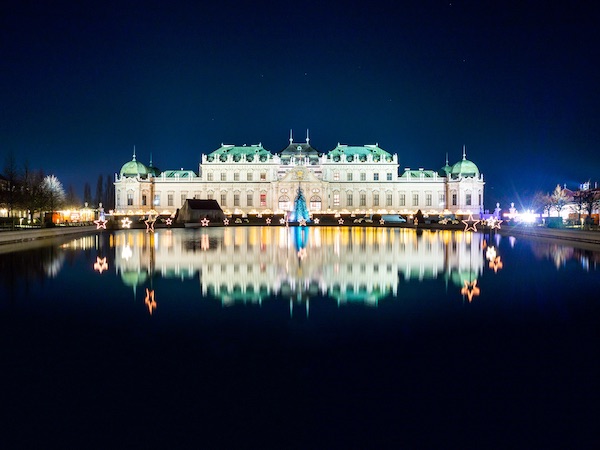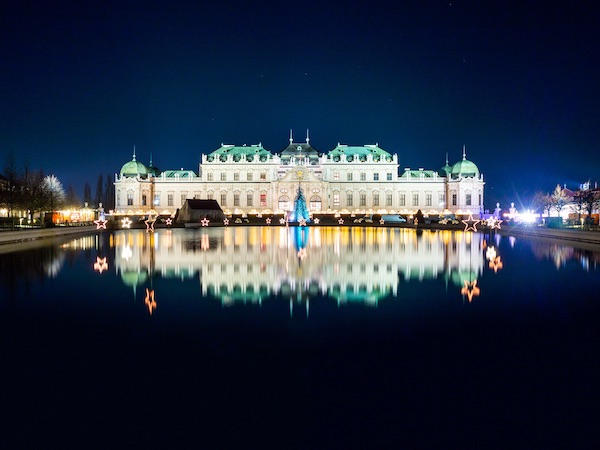 Landstrasse
Vienna's third district, Landstrasse, is ideal for travelers on a budget. It is situated a little further out from the center of Vienna than the other areas on this list.
However, that doesn't make it any less desirable for travelers. Landstrasse is considered less flamboyant than Innere Stadt. Locals consider it to be a far more down to earth representation of Vienna.
Landstrasse is home to Belvedere Castle, the former residence of Prince Eugene of Savoy. The castle is certainly worth a visit for culture vultures and history buffs.
The Austrian Museum of Military History gives visitors a snapshot of the country's history in battle. Art aficionados shouldn't miss the Kunst Haus Wien, which houses permanent art exhibits by Hundertwasser.
The accommodation on offer provides value for money. If you are traveling with your family, it is a good idea to look at accommodation options in Landstrasse. You may find a great deal for a stunning property.
Best place to stay in Landstrasse
Ruby Sofie Hotel. Address: Marxergasse 17, 03. Landstraße, 1030 Vienna, Austria.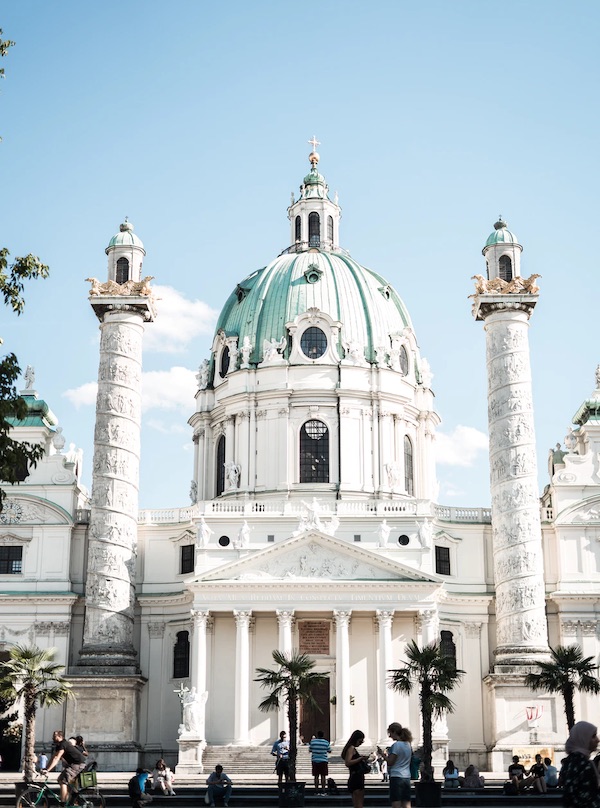 Wieden
Situated right next to the Innere Stadt, you will find Wieden, one of Vienna's coolest places to stay. Its location makes it perfect to get to and from the history-rich Innere Stadt.
Wieden is home to Karls Church, a historic landmark well worth snapping photos in front of. If you are visiting Vienna in December, head to Karls Church to visit the Christmas Market.
Vienna's largest shopping market is located in Wieden. The Naschmarkt has some of the best food stalls in Vienna and no foodie should miss grabbing a snack. Most of the Naschmarkt is just a flea market, but the food stalls make it ideal for individuals seeking to sample the best in local cuisine.
Once the sun goes down in Wieden, head out to the bars where good beer and music mix for eclectic nights out. Many of the bars employ DJs to spin the latest tracks. Wieden's bars are highly rated for nights out in the capital.
Wieden is a laidback area of the city and it is more multicultural. You will see a lot of students in Wieden which adds to its cool reputation.
Best place to stay in Wieden
Hotel Johann Strauss. Address: Favoritenstraße 12, 04. Wieden, 1040 Vienna, Austria.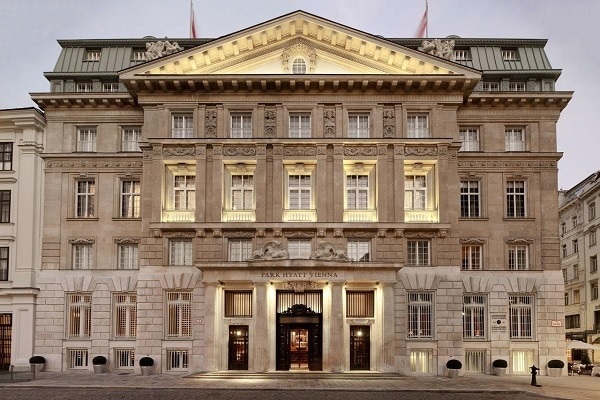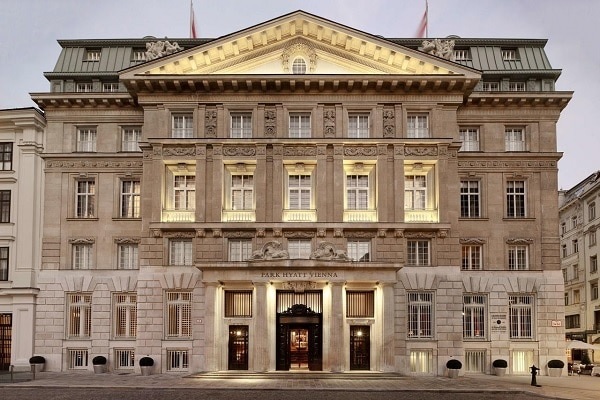 Where travel critics stay in Vienna
Want to know where travel critics from publishers like The New York Times, Frommer's, Fodor's and Lonely Planet stay in Vienna? Check out our overview of all recommended hotels, hostels and B&Bs in Vienna.
Budget
"Set on a quiet street in the arty Seventh District, the quirky Hotel am Brillantengrund has 34 rooms ranging from compact singles to small apartments that sleep up to four guests, all with private baths. Each room has a different décor." — New York Times.
Address: Bandgasse 4, 1070 Wien, Austria.
Mid-range
25hours Hotel beim MuseumsQuartier.
"Artsy, eclectic, and deliriously Bohemian, the clever circus-themed walls by Olaf Hajek are sure to charm. Each room contains extraordinary and exceptionally-illustrated wallpaper of old-time, big top themes by the German artist and deliciously quirky vintage furnishings." — Fodor's.
Address: Lerchenfelder Str. 1/3, 1070 Wien, Austria.
Luxury
"In Vienna's heart on Am Hof square, Park Hyatt occupies the former HQ of the Bank of Austria. The opulent marble and chandelier-lit interiors manage the delicate act of fusing historic character with contemporary design. With a gold-kissed spa, season-driven cuisine and flawless service, it's five-star all the way." — Telegraph.
Address: Am Hof 2, 1010 Wien, Austria.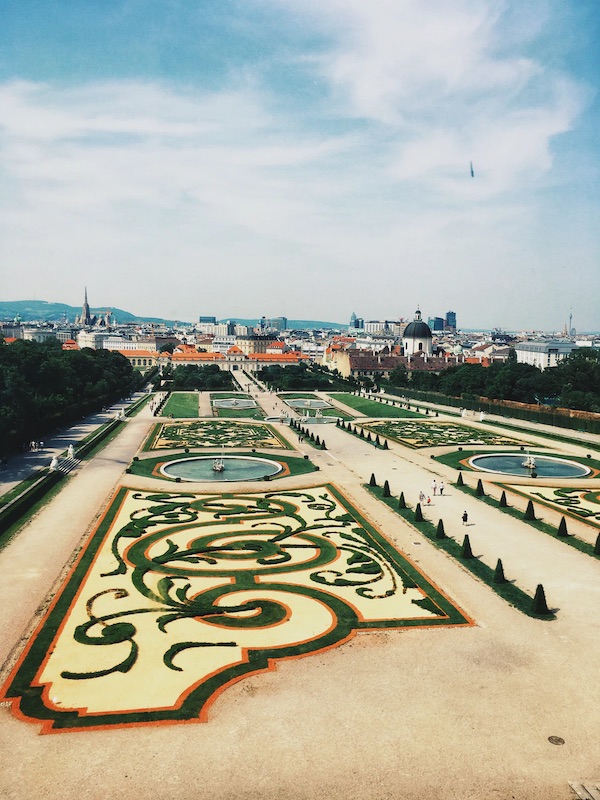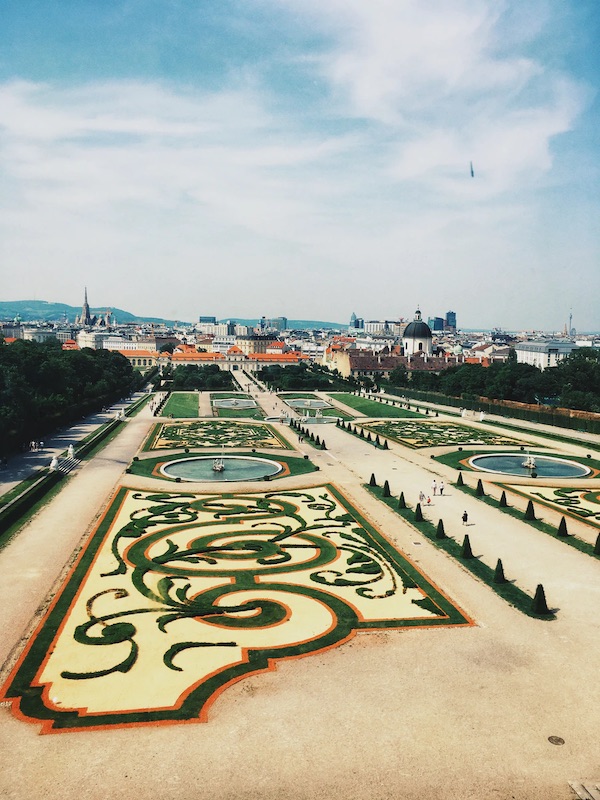 FAQ: Vienna hotel tips
Looking for the best budget, boutique, or luxury hotel in Vienna? Or maybe you're a backpacker looking for an excellent hostel? Want to know which Vienna hotel serves a great breakfast? Here are the answers to all those and other questions about where to stay in Vienna.
What is the best budget hotel in Vienna?
If you're looking for a cheap hotel in Vienna, then book Superbude Wien Prater. It's an excellent budget hotel offering great value for money. It's in a good location, it's been recommended by travel experts and the hotel has excellent customer reviews. Also check out our list of the best cheap hotels in Vienna.
What is the best boutique hotel in Vienna?
You like some luxury but don't like the famous chain hotels. If you're looking for the best boutique hotel in Vienna, you should check out Aldstadt Vienna Boutique Hotel. It's a very cool hotel that has been highly recommended by travelers and experts. Also make sure you read our shortlist of the best boutique hotels in Vienna, it's a manually curated list of the most unique and romantic hotels in the city.
What is the best luxury hotel in Vienna?
If money isn't a problem and you're looking for a luxury hotel in Vienna, then go for Park Hyatt Hotel Vienna. The hotel offers excellent service, it's in a top location, it has been rated very highly by previous guests and renowned travel critics have recommended it. Also check out our list of the best luxury hotels in Vienna, it's a manually curated list of the most exclusive 5-star hotels in the city.
How much does it cost to stay in a Vienna hotel?
For a 3-star hotel, you have to pay around $120 per night and for a 4-star hotel, you would be looking at $160 per night. If you're after a luxury 5-star Vienna hotel then you can expect to pay around $300 per night.
Which Vienna hotel serves great breakfast?
Try Palais Hansen Kempinski if you're looking for a delicious breakfast at a hotel in Vienna. It has excellent customer review ratings for breakfast.
Which Vienna hotel offers great views?
If you're looking for a room with a view, then try DO&CO Hotel. The hotel offers amazing views of Vienna according to recent customer reviews.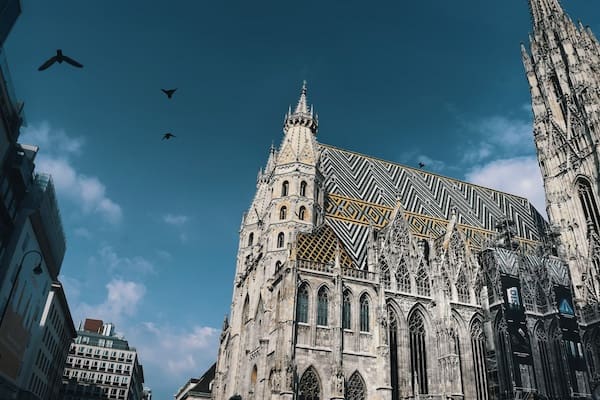 Best time to visit Vienna
If your aim is to explore the outdoor attractions and enjoy the city's vibrant café culture, the summer months of June to August would be the most preferable. During this period, Vienna is adorned with lush greenery and vibrant flowers, the days are long and sunny, and the city hosts several festivals and outdoor concerts.
However, it's worth noting that summer is also the peak tourist season, which means popular attractions like Schönbrunn Palace and St. Stephen's Cathedral can get quite crowded.
If you prefer a quieter, more laid-back experience, the spring months of April to June or the autumn months of September to October could be the best time to visit Vienna for you. The weather during these periods is pleasantly cool and the city is less crowded, allowing you to explore at your pace.
Winter in Vienna, specifically December, offers an entirely different charm. The city turns into a winter wonderland with its famous Christmas markets such as Rathausplatz and Belvedere Palace markets, sparkling with lights and filled with the aroma of mulled wine and gingerbread.
The Vienna State Opera also has a full schedule during this time, offering the chance to experience world-class performances.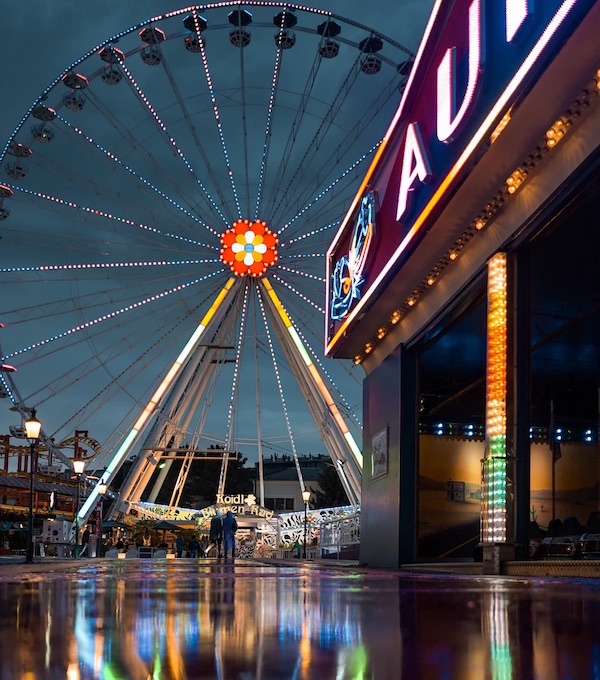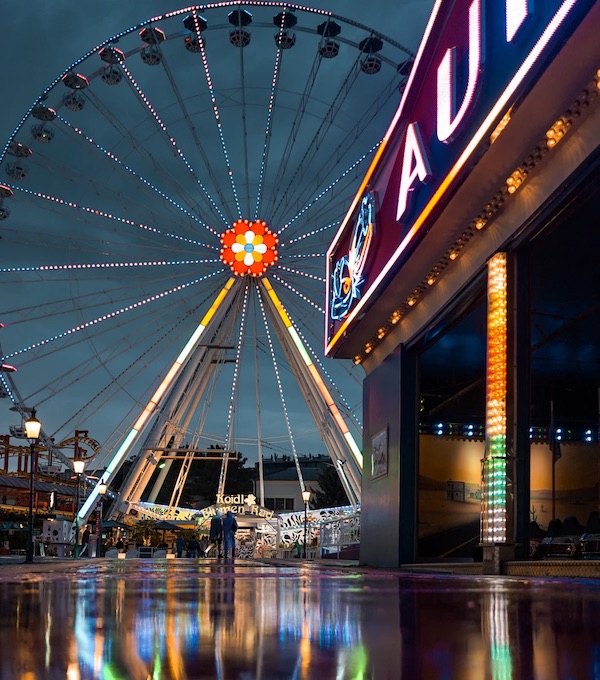 Best things to do in Vienna
There are a lot of things to do in Vienna and surrounding areas, including day trips, attractions, museums, sightseeing tours and many other activities. Here's our list of 3 things you should definitely do when you're in Vienna:
Vienna: Skip-the-Line Giant Ferris Wheel Ride
If you haven't taken a ride on the Giant Ferris Wheel, you haven't really been to Vienna at all. Enjoy this iconic Viennese experience with its unique view onto the UNESCO-listed city of Vienna. Price: $14. More info.
Kursalon Vienna: Johann Strauss and Mozart Concert
Enjoy an evening of Viennese classical music during a performance at the Kursalon Vienna concert hall. Listen to renowned works from Mozart and Strauss in a show complete with opera singers, ballet dancers, piano concertos and more. Price: $54. More info.
Schönbrunn Palace & Gardens: Skip-the-Line Guided Tour
Skip the lines for this informative walking tour of the Schönbrunn Palace. Follow your guide to gain insight on the history of the palace and its gardens. Price: $45. More info.
Deciding where to stay in Vienna
As a closing note, let's summarize this travel guide. We covered the best areas of Vienna so you can decide which part of town you want to stay in.
Top 5 areas to stay in Vienna
Wieden
Leopoldstadt
Landstrasse
Innere Stadt
Neubau
As you have seen in this article, there are a lot of things to explore, and deciding where to stay in Vienna is important. Whether you stay in Wieden, Leopoldstadt, Landstrasse, Innere Stadt or Neubau, all those neighborhoods are in good locations.
The atmosphere of the area, whether you travel for leisure or business, whether you travel with your family or friends, and proximity to the attractions you prefer to visit should probably be the deciding factors. Whatever your preference is, you'll have a great time in Vienna.
Check out our other guides about the best places to stay in Vienna: