Milan is one of the most populated cities in Italy, and it is one of the most sought-after destinations for travelers from all over the vast globe. Milan has an extraordinary history throughout it and is full of architectural wonders. When you visit the city of Milan, you will definitely want to experience the immense Milan Cathedral, as well as all of the various monuments and statues scattered around the city.
Do not forget to immerse yourself in the prominent world of fashion that Milan is known for. Also, be sure to consume as much delicious pasta and wine as your body can handle. Choosing to stay in one of the many amazing hostels throughout Milan will guarantee that you will save money for more adventures. You will also have the chance to make some new friends along the way.
We have compiled a list for you with five of the best hostel accommodations that can be found throughout this remarkable city.
Ostello Bello Grande
Ostello Bello Grande is our first location, and it can be found in the heart of Milan and right near the main train station. You will be met with abundant amenities at Ostello Bello Grande, such as a free beverage upon arrival, guided tours of the surrounding region, and free breakfasts and dinners for all.
Travelers may choose between mixed or female-only dorms, which all have en-suites included. There are private rooms for those that want a bit more seclusion, and linens are provided for every room style. This hostel has a great common area that is complete with video games, board games, and foosball for when you are looking for something to do in your downtime.
Hostel details
Address: 
Via Roberto Lepetit 33, Milan, Italy.
Guest rating:
4.7 out of 5.
Price per night:
from $46.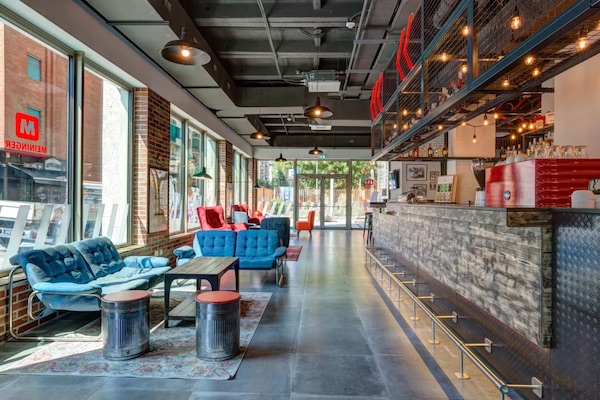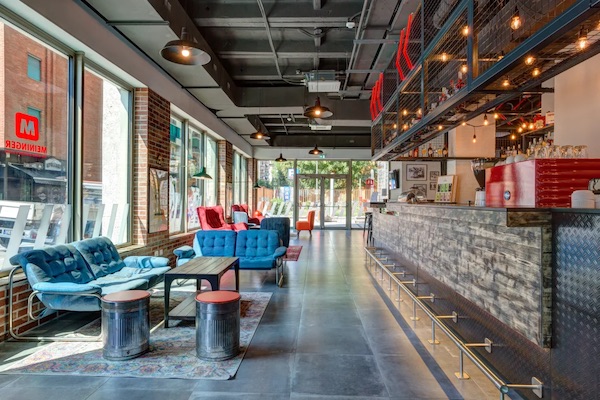 MEININGER Milano Lambrate
MEININGER Milano Lambrate is a large hostel located just outside of the main hub of the city, but it is easily reachable by the nearby metro. There is a bar on the property that is perfect for hanging out with new friends you have made along the way, and you can get your meals for an affordable price here. Feel free to rent a bike from the front desk as a way to get around the surrounding region with ease.
Patrons may go with either a private room or a mixed dorm, and all of the spaces come with their own bathrooms and bed linens. You can securely stash your luggage away in the provided lockers and be sure to head down to the cozy common area to take advantage of the games and reliable Wi-Fi.
Hostel details
Address: 
Piazza Monte Titano 10, Milan, Italy.
Guest rating:
4.6 out of 5.
Price per night:
from $20.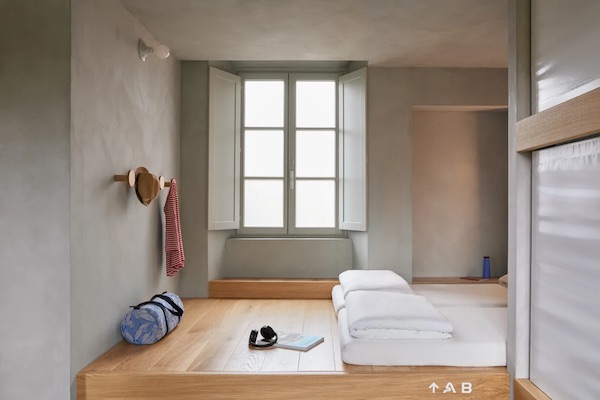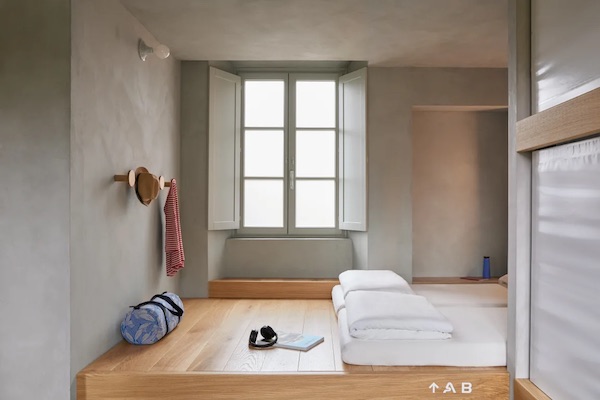 Combo Milano
Combo Milano is a hostel that can be found in the region of Navigli, one of the best areas you can stay in while visiting Milan. The hostel has a lovely terrace with a view of beautiful surroundings and a greenhouse that is a revitalizing place to hang out during the morning or afternoon. Guests are free to use the communal kitchen space for those nights that you do not feel like eating out.
Combo Milano offers dorms that are either mixed or female-only, as well as private rooms for when you want more personal space. Towels, bedsheets, and luggage lockers are presented to all guests that stay here. Hence, your stay is as comfortable and secure as possible.
Hostel details
Address: 
Ripa di porta ticinese 83, Milan, Italy.
Guest rating:
4.7 out of 5.
Price per night:
from $17.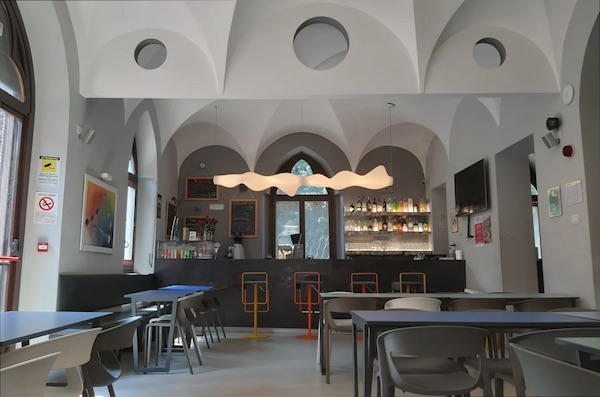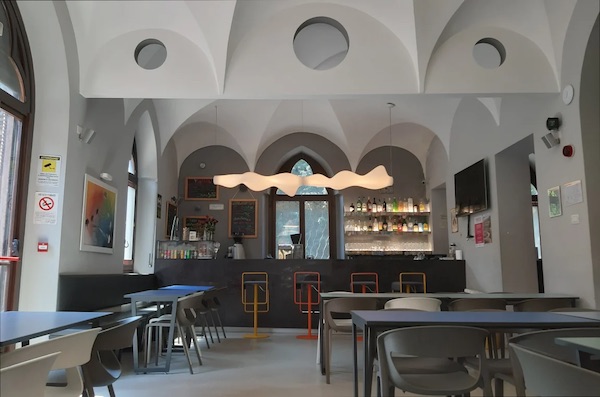 Babila Hostel & Bistrot
Babila Hostel & Bistrot is up next, situated in a beautiful building in the fashion district of Milan. You can easily walk to many of Milan's best sights from Babila Hostel. Plus, there are plenty of local food and drink options just a few steps away. If you do not feel like going out, there is a tasty bistro on-site and kitchen space for when you want to cook.
Make your choice between mixed or female-only dorms when you want to meet fellow travelers. Or, you may opt for a private room for more peace and quiet. All of the rooms have en-suites, as well as bed linens and towels provided with them. If you are a nighttime reader, the beds come with personal lights for when it gets dark out.
Hostel details
Address: 
Via Conservatorio 2a, Milan, Italy.
Guest rating:
4.6 out of 5.
Price per night:
from $26.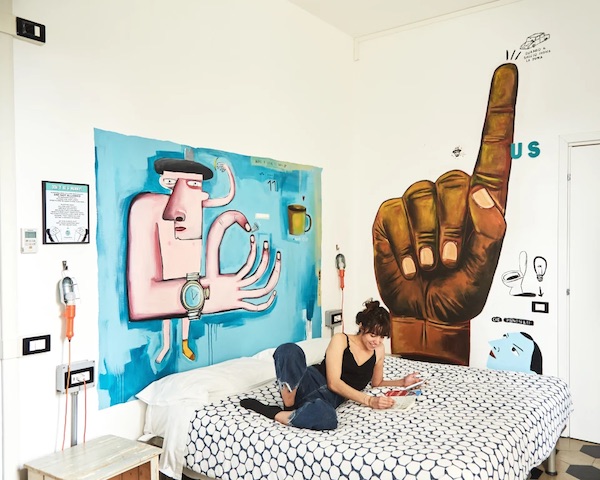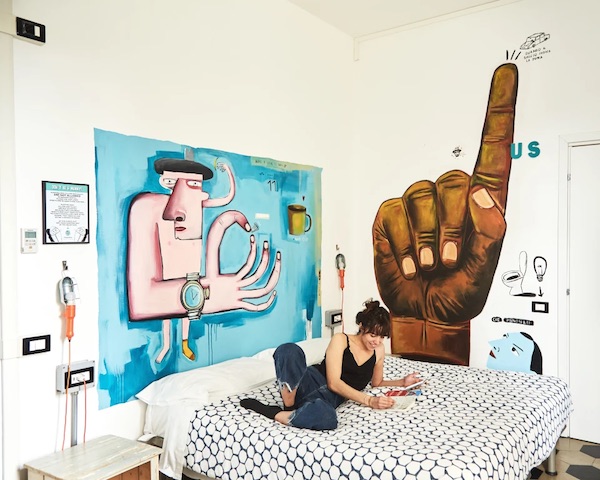 Madama Hostel & Bistrot
Our final hostel in our guide is the Madama Hostel & Bistrot, a welcoming place with a pleasant bistro on the property. If being environmentally friendly is a priority of yours, Madama Hostel & Bistrot is a phenomenal choice when it comes to those concerns. This hostel hosts various events from karaoke to vintage markets. Check those out if one happens to coincide with your stay.
Get some much-needed rest in either a mixed dormitory or a private room with a single or double bed. All of the room options are equipped with luggage lockers and their own bathrooms, too. You are never far from the entertainment within Milan at this hostel, and public transportation is easily accessible from here, as well.
Hostel details
Address: 
Via Benaco 1, Milan, Italy.
Guest rating:
4.4 out of 5.
Price per night:
from $32.
We hope our guide of the five best hostels in Milan has provided you with the necessary information you need when it comes to booking a hostel in this fabulous city. Meet new friends and reach new levels of fun with any of the above-mentioned accommodations we have listed for you.
About our Milan hostel recommendations
Are you a solo traveler looking for a private room? Or a backpacker traveling around in a group wanting to stay in a cheap and cozy dorm? Above you will find the best hostels in Milan for all your needs.
Please note, we only list hostels that have an aggregated guest review rating of at least 4.0 out of 5. We aggregate all reviews from different booking sites and other unbiased review websites. Hence, you can be certain all hostels listed above offer an excellent value-for-money stay in Milan.
Best price guarantee
For our hostel recommendations, we work together with Hostelworld and Booking. These partnerships don't have any influence on the recommendations we make or on the order in which our recommended hostels are listed. The reasons why we have chosen to partner with these companies is that they're trustworthy, offer excellent service and they both apply the best price guarantee. This means you can claim a refund for the difference if you find your reservation cheaper on another website. It has to be for the same property, accommodation type, dates, cancellation policy and conditions, otherwise, you can't claim the refund for the difference. If you book through Booking.com then all you need to do is contact them at least 24 hours before your check-in date. If you book through Hostelworld you must claim the refund within 24 hours after you made the booking.
Top 5 hostels in Milan
To summarize again, based on thousands of guest reviews, these are the best hostels in Milan:
Why you should be careful when booking the cheapest hostel available
The cheapest hostels available are typically not in a great location. If you want to go sightseeing or go for a night out in central Milan, you probably end up having to pay for public transport or a taxi to get there. So your stay could end up being more expensive compared to a stay in a central location. For first-time travelers, we recommend staying central anyway, but also for frequent visitors, it's probably worth it to pay a bit more to stay in a central location.
Another reason why you shouldn't stay at the cheapest hostel is that the people staying at the cheapest hostels are often not the people that can afford to travel like you. Because a very cheap hostel is often cheaper than renting a flat, these places tend to attract migrant workers or local misfits. That's probably not the crowd you want to hang out with, especially if you're a solo traveler looking for friends.
The third reason why you should avoid the cheapest hostels is safety. Some of the cheapest hostels don't check IDs, don't ask for signatures, or only accept cash at check-in. The hostel won't know who is actually staying there.
Lastly, the service at these hostels isn't great. For instance, if you choose to store your luggage, your bags will be unattended in a public space. It won't be recorded anywhere or tagged and stored in a locked room.
So, it's probably worth it to spend a bit more on your hostel stay in Milan.
And finally, a tip: always read the latest reviews of the hostel! All places have good and bad reviews, but the most recent reviews matter the most.
More Milan tips
Check out our other articles about Milan: