As the unofficial fashion capital of the world, Milan, Italy is a truly unique city. With incredible architecture and strong culture, this is a must-visit city. Plus, there is a growing business vibe in Milan, so if you are wheeling and dealing, this is a great spot to be.
Europe has a lot of hotspots and key cities, and Milan is all too often overlooked. Although not necessarily underrated, because the city still is very busy, it should still make your bucket list.
The problem with traveling to this side of the world is the price. This is a very expensive place for tourists to visit. Unless you have a large budget already, you may have to cut back on certain aspects to visit here.
So, picking a hotel that still gives you a good experience without breaking the bank is the way to go.
Here are the three best cheap hotels in Milan!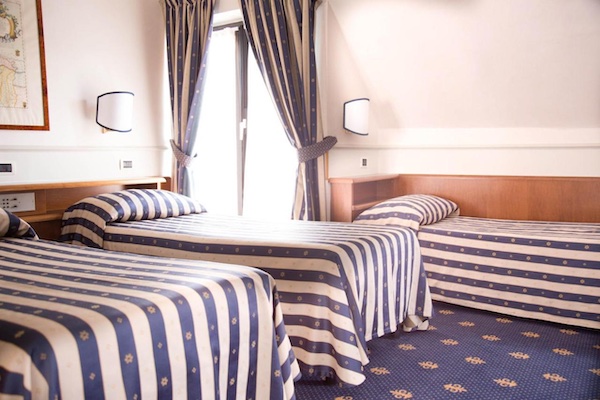 Hotel Flora
We will start our list with the Hotel Flora. This is a great hotel because of its location and the type of value it provides you for the price. The cheap hotel is next to a couple of hotspots, but the key is being steps away from the Centrale Metro Station. So, for very little money and a bit of time, you can be connected with the rest of Milan.
Some of those hotspots that you can walk to from your room are the Bosco Verticale, La Scala, and a few others. However, being close to the metro is a huge perk.
The hotel itself is quaint and homey, which is nice. It does not make you feel like you are staying at a huge chain that does not really care about your experience. Outfitted with a complimentary breakfast and clean rooms, you can't ask for too much more out of a budget hotel.
Speaking of the rooms, they are pretty basic. They range from a single to a triple room, so you can pick the corresponding one depending on how many people you are traveling with.
Hotel details
Address: 
Via Napo Torriani 23, Central Station, 20124 Milan, Italy.
Guest rating:
4.2 out of 5
Price per night:
From $61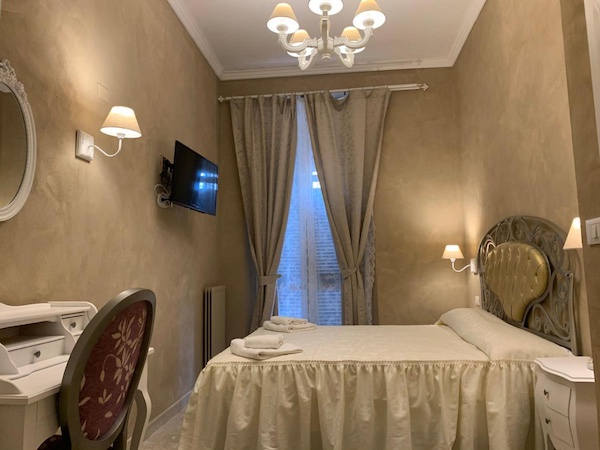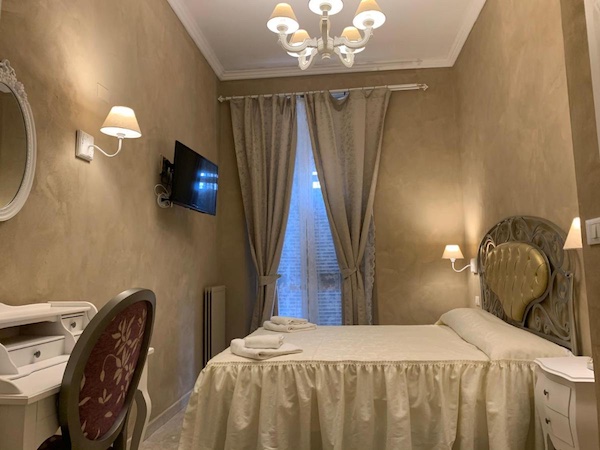 Boutique Hotel Calais Milano
Next up is the Boutique Hotel Calais Milano. With boutique being in the name, you can tell this is a smaller and more intimate hotel. From the moment you walk in, this is something that you feel. If you are okay with staying away from the corporate locations and having a more personable experience, this is a hotel for you.
Now, boutique doesn't always mean expensive. In fact, the Boutique Hotel Calais Milano is very affordable for the quality of stay you get along with it. This is a nice hotel that is inviting and has some main amenities worth mentioning.
There is a bar for your beverage enjoyment, but for regular food, you may need to branch out. Luckily, this is pretty easy to do in this specific location. There are plenty of cafes and restaurants within walking distance, which is nice. There is also free internet access, shuttle services, and more available.
The location is pretty close to some top attractions. Within walking distance, there is La Rinascente and Santa Maria Delle Grazie. If you are good with a longer walk or a short taxi ride, you can experience the Darsena, Sforza Castle, and more.
Hotel details
Address: 
Viale Washington, 26, Fiera Milano City, 20146 Milan, Italy.
Guest rating:
4.3 out of 5
Price per night:
From $60
43 Station Hotel
We round out our list with the 43 Station Hotel. This is a modern location that has a lot to be desired. Especially for the low price, you get a really good value staying here. The rooms are sleek and clean, and the location is very desirable.
We will start with the rooms being offered. To save the most money possible, you can go with single or double rooms. These are the most affordable and basic. If you want some more room and better amenities, you can go with a superior room. No matter what you go with, you will get a really good value out of the room.
The location is also worth mentioning. You are going to be close to a number of hotspots that are worth checking out. Plus, you are within walking distance from the metro station. You can be connected with all that Milan offers with very little effort or money.
Overall, the 43 Station Hotel is the perfect modern, yet cheap, hotel in Milan. You will be close to a few great areas and have easy access to the rest. Picking 43 Station hotel as your home base is a really smart idea.
Hotel details
Address: 
Via Fabio Filzi 43, Central Station, 20124 Milan, Italy.
Guest rating:
4.3 out of 5
Price per night:
From $75
About our budget hotel recommendations in Milan
We are a travel research company. Our team helps you discover the best cheap hotels in Milan by researching the internet for you. We have also visited some of these places. Hence, it's not just our opinion, it's the opinion of thousands of travelers who have been there before you. We make it easy for you to find out about the best budget hotels in the city.
Please note, we only list hotels that have an aggregated guest review rating of at least 4.0 out of 5. We aggregate all reviews from different booking sites and other unbiased review websites. Any hotel listed here should have a price of $100 or less per night. Hence, you can be certain all hotels listed above offer you a great and affordable stay in Milan.
Lowest price guarantee
We partner with Booking.com and Hotels.com. Both booking websites offer the lowest price guarantee, so you can be certain you will always get the best deal for the hotels above. If you have seen a better price elsewhere, all you need to do is contact the booking website and they will refund you the difference immediately. You can price match right up until the day before check-in.
We also recommend you read our guide about how to save money on hotel bookings. It's a list of tips about when you should book a hotel, what tools you can use, and other things you can do to find your preferred hotel at an affordable price.
Top 3 budget hotels in Milan
Let's summarize this affordable travel guide. Based on thousands of guest reviews, these are the best budget hotels in Milan:
More Milan guides
Get to know the city even better by reading our other articles about Milan: