Milan is a city internationally known for its fashion scene, but it is that and so much more. Yes, there are luxury stores and big shopping centers, but its identity is not solely based on this.
This city is home to incredible architecture, rich history, and delicious cuisine. There is so much packed into this city that it is a mainstay during your Italian vacation.
Whether a jam-packed vacation is in your plans, or you are just stopping through for a couple of days, Milan has a plethora of things to do and sites to see. Even just walking around and discovering the city is a great way to spend hours and hours.
The success of your trip relies at least a little bit on where you choose to stay. Each neighborhood has its perks and drawbacks. Here are five of the best areas to stay in while visiting Milan!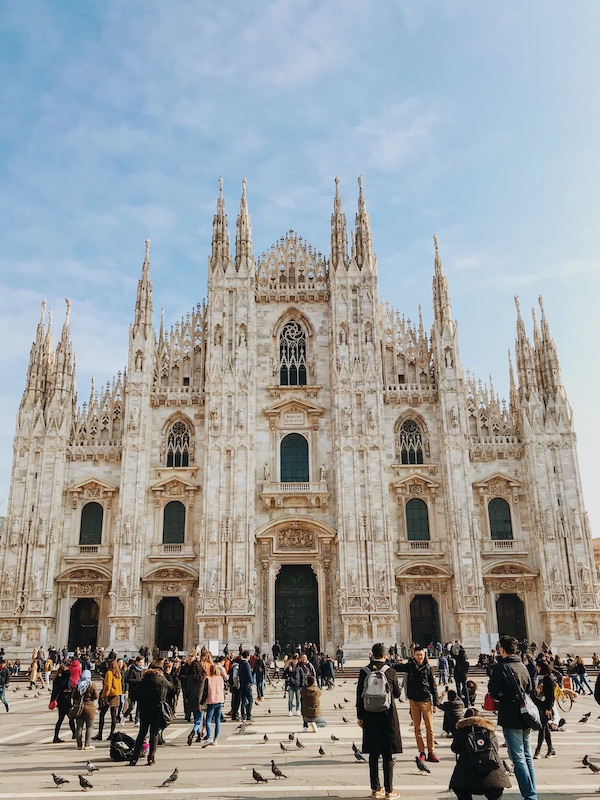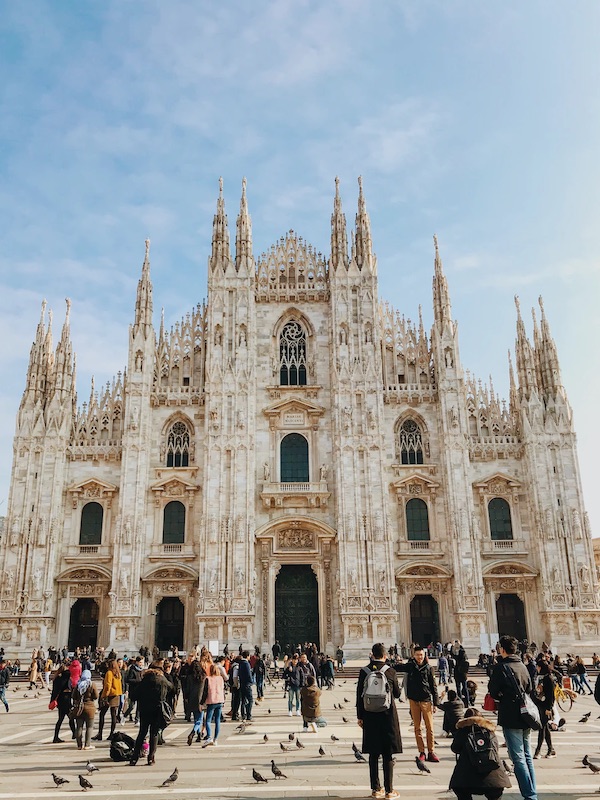 Duomo
If this is your first time in Milan and want to be right in the middle of the action, Duomo is the neighborhood for you. This is the city center and has a beautiful plaza that is famous in Milan. This plaza is home to a gold statue of the Virgin Mary, a stunning cathedral, and ancient architecture.
This is one of those areas where you can spend a whole day just walking around and admiring the buildings and public spaces. You can even visit the Scala Opera Theatre for a show.
All of this considered, this is a very touristy spot. Because it is in the center of Milan, just about every visitor has to stop in at some point. So, be prepared for a high density of tourists.
With the business some excellent food and drink options. An interesting staple of the area is the fried pizza roll-ups. This is just one of the many institutions that can be found in Duomo.
Best place to stay in Duomo
Room Mate Giulia Hotel. Address: Silvio Pellico 4, Milan City Center, 20121 Milan, Italy.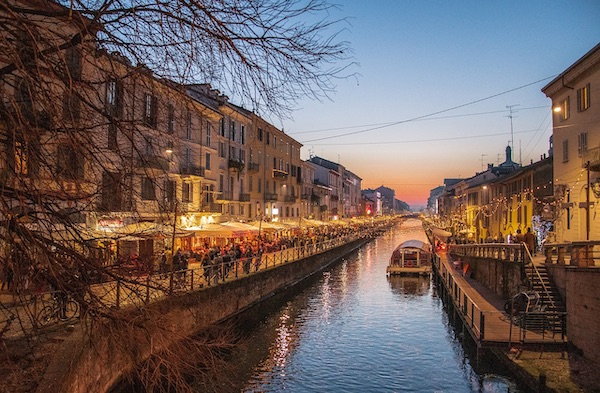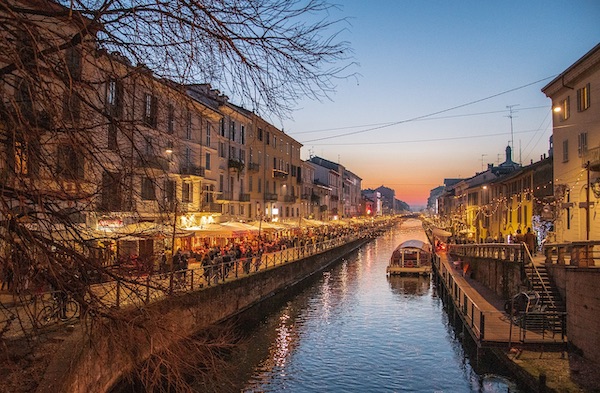 Navigli
When people think of canals and moving from place to place on the back of a boat, they usually think of Venice. Venice's uniqueness has made it a staple on the world tourism scene. However, Milan has its own canals that offer a unique perspective of the city. This area is known as Navigli.
There is a ton packed into Navigli, but you need to take a trip on the canal to see the city from the water. Along with just traveling down the canals, there are planned tours of Navigli with a guide.
After taking your boat ride, there are so many restaurants, wine bars, cafes, and shops lining the streets. There is no shortage of these options in Navigli. You can spend an entire day just exploring and eating all of the food along with way. In the evening be sure to have a reservation at one of the outdoor fine dining spots and watch the sunset as you sip wine.
Best place to stay in Navigli
Maison Borella. Address: Alzaia Naviglio Grande, 8, 20144 Milano MI, Italy.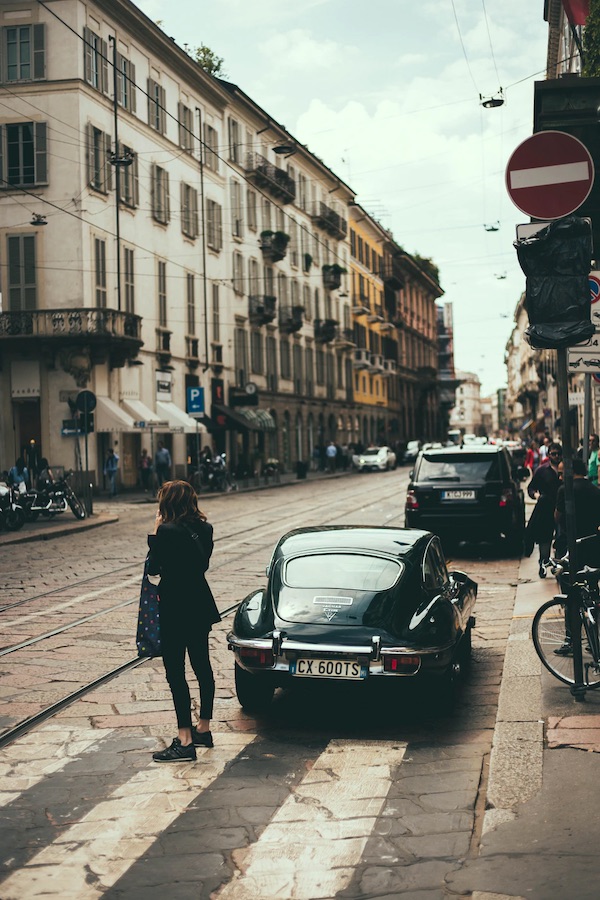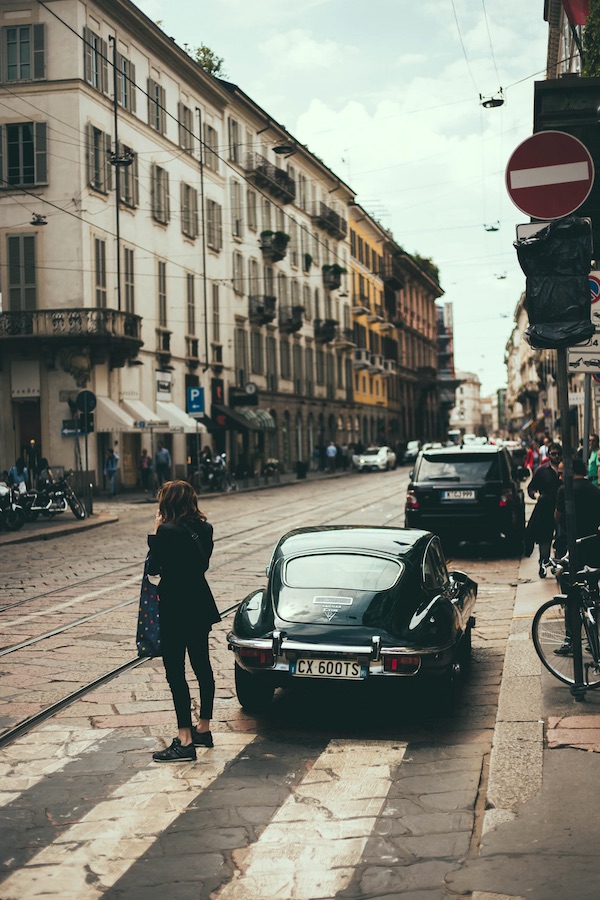 Porta Romana
If you desire a less-touristy experience and want a more authentic Milanian experience, Porta Romana is the place to go. This is a very trendy spot but for locals more than tourists. This will be a great place for you to meet new people and mingle amongst Italians.
That being said, Porta Romana is a very social neighborhood that has several bars, outdoor restaurants, and cafes.
Porta Romana's physical location is another good selling point. It is the connecting piece between a lot of contemporary areas and the city center which is very historic. There are even remains from Spanish buildings that are over 500 years old here. There is a great mix of everything without tourism pressure.
Even if you don't stay in Porta Romana, you will probably find yourself moving through the area on your adventures through Milan. Overall, Porta Romana offers an experience that drives you away from the heavy traffic and toward an authentic Italian experience.
Best place to stay in Porta Romana
Hotel Five. Address: Corso Lodi 4 Angolo Via Salmini, Porta Romana, 20135 Milan, Italy.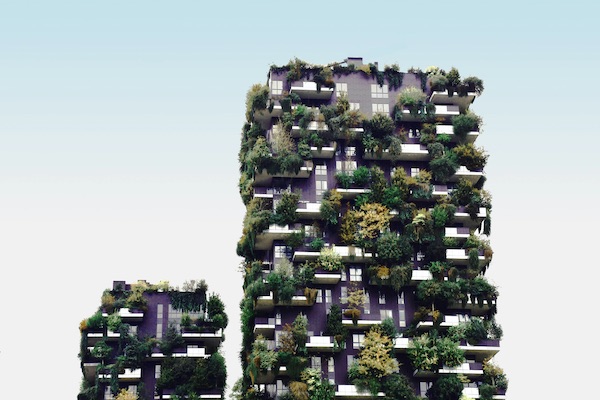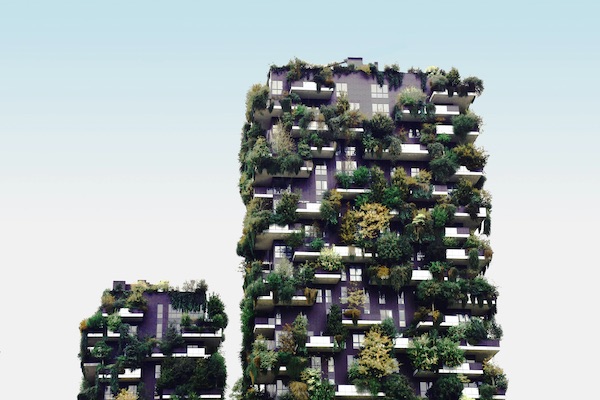 Porta Nuova
Although Milan is full of history, Porta Nuova is the new, contemporary side of the city. You will see a unique side that compares the historic architecture to the new, huge buildings. One of the biggest that you will notice right away is the Unicredit Tower.
A must-visit in Porta Nuova is Gae Aulenti. This is one of the main squares in the neighborhood that is full of cafes, artsy shops, and sit-down restaurants. This is a fantastic place to start your day and get a feel of Milan.
What was once a working district for the middle class is now a very hip, technologically savvy part of Italy. Google has a headquarters here and is the leading force of innovation and technology. Right next to it is the Bosco Verticale. This is a super sustainable residential complex that is award-winning and features some of the coolest architectural features in the world. Although locals live here, it is worth exploring.
Best place to stay in Porta Nuova
Palazzo Parigi Hotel & Spa. Address: Corso di Porta Nuova, 1, 20121 Milano MI, Italy.
Cheaper alternative:
Hotel NH Milano Touring. Address: Via Tarchetti 2, Milan City Center, 20121 Milan, Italy.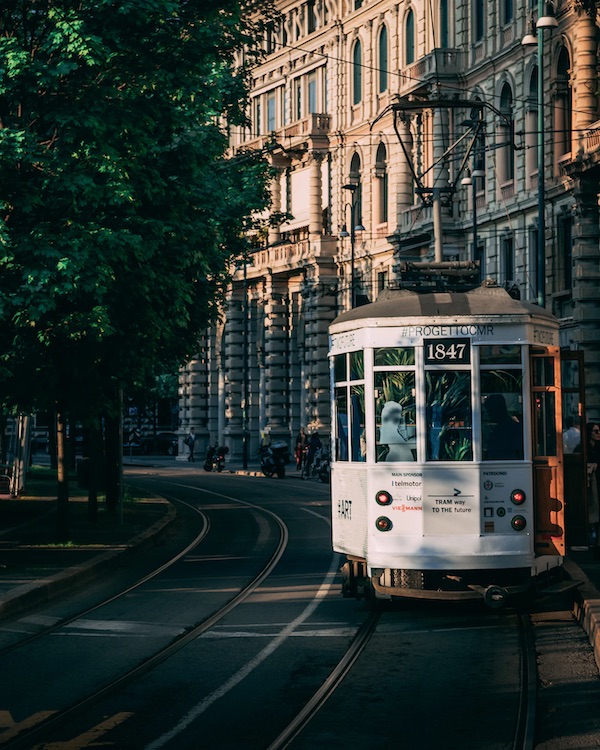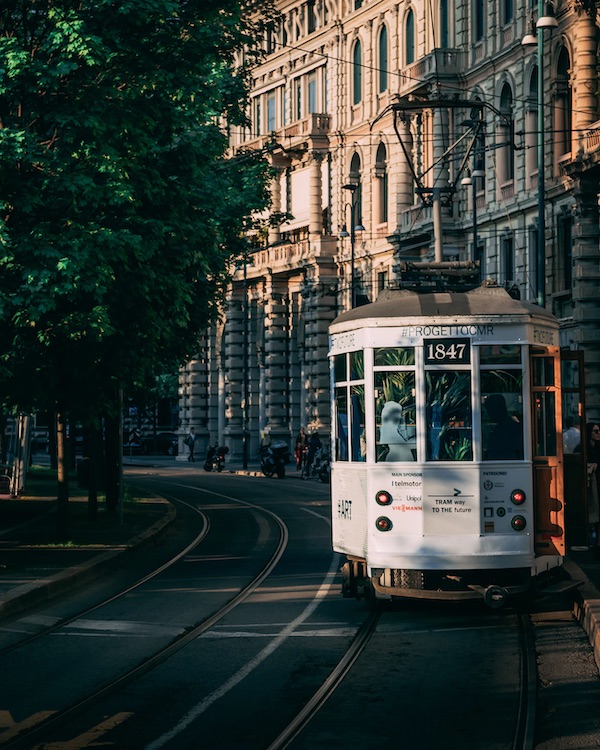 Brera
Finally, we have Brera. This is a very hip, artsy area of Milan. This neighborhood is very Italian as the streets are lined with tall apartments, cafes littered throughout, and art galleries. A big perk of Brera is the car-less streets that allow you to wander at your heart's desire.
On some of these pedestrian-only roads, there are amazing restaurants, tons of shops, and street artists trying to make a buck.
A big part of Brera's identity is its history, especially in the arts. A lot of famous writers, sculptures, and painters of Italy lived in this neighborhood. This comes out when walking in the area because there are tons of book shops, art galleries, and stationery stores.
On the culinary side, Brera is known to have magnificent seafood. Nabucco is just one of the many restaurants that have incredible seafood and traditional Italian options. Be sure to also grab a drink at one of the many bars in the area, some being over 100 years old.
Best place to stay in Brera
Bulgari Hotel. Address: Via Privata Fratelli Gabba, 7B, 20121 Milano MI, Italy.
Cheaper alternative:
Hotel Milano Scala. Address: Via dell'Orso 7, Milan City Center, 20121 Milan, Italy.

Where travel critics stay in Milan
Want to know where travel critics from publishers like The New York Times, Frommer's, Fodor's and Lonely Planet stay in Milan, Italy? Check out our overview of all recommended hotels, hostels and B&Bs in Milan.
Budget
"A breath of fresh air in Milan's stiffly suited centre, this is the best hostel in town. Entrance is through its lively bar-cafe, open to nonguests, where you're welcomed with a smile and a complimentary drink." — Lonely Planet.
Address: Via Medici, 4, 20123 Milano MI, Italy.
Mid-range
"Beside the city's fashion district, the Senato Hotel is an elegant 43-room boutique property that opened in 2015 in a neoclassical palazzo that was formerly a private family residence." — New York Times.
Address: Via Senato 22, Milan City Center, 20121 Milan, Italy.
Luxury
"The Excelsior Gallia features glittering interiors, with acres of marble and glitzy motifs. It offers one of the city's best spas, complete with swimming pool and golf simulator, while the top floor Terrazza Gallia serves excellent dishes and drinks overlooking the city rooftops." — Telegraph.
Address: Piazza Duca d'Aosta, 9, 20124 Milano MI, Italy.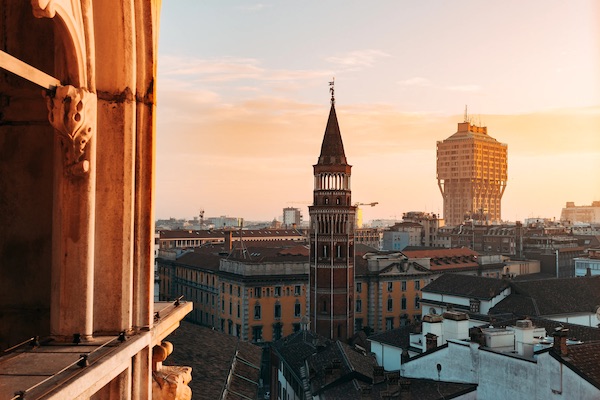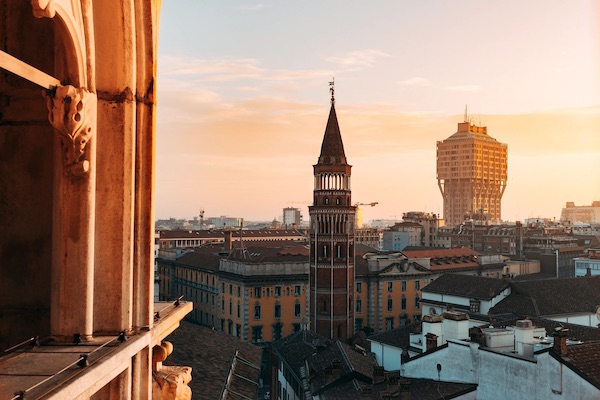 FAQ: Milan hotel tips
Looking for the best budget, boutique, or luxury hotel in Milan? Or maybe you're a backpacker looking for an excellent hostel? Want to know which Milan hotel serves a great breakfast? Here are the answers to all those and other questions about where to stay in Milan.
What is the best boutique hotel in Milan?
You like some luxury but don't like the famous chain hotels. If you're looking for the best boutique hotel in Milan, you should check out Senato Hotel. It's a very cool hotel that has been highly recommended by travelers and experts. Also check out our list of the best boutique hotels in Milan, it's a manually curated list of the most unique and romantic hotels in the city.
What is the best luxury hotel in Milan?
If money isn't a problem and you're looking for a luxury hotel in Milan, then go for Bulgari Hotel. The hotel offers excellent service, it's in a top location, it has been rated very highly by previous guests and renowned travel critics have recommended it. Also make sure you read our shortlist of the best luxury hotels in Milan, it's a manually curated list of the most exclusive 5-star hotels in the city.
What is the best budget hotel in Milan?
If you're looking for a cheap hotel in Milan, then book 43 Station Hotel. It's an excellent budget hotel offering great value for money. It's in a good location, it's been recommended by travel experts and the hotel has excellent customer reviews. Also check out our list of the best cheap hotels in Milan.
What is the best hostel in Milan?
If you're looking for a great hostel in Milan, then you should check out Hostel Ostello Bello. The hostel has magnificent reviews by backpackers, it has been recommended by well-known travel experts and it's in a good location. Also make sure you read our shortlist of the best hostels in Milan.
How much does it cost to stay in a Milan hotel?
For a 3-star hotel, you have to pay around $120 per night and for a 4-star hotel, you would be looking at $180 per night. If you're after a luxury 5-star Milan hotel then you can expect to pay around $490 per night.
Which Milan hotel offers great views?
If you're looking for a room with a view, then try Excelsior Hotel Gallia. It offers amazing views of Milan according to recent customer reviews.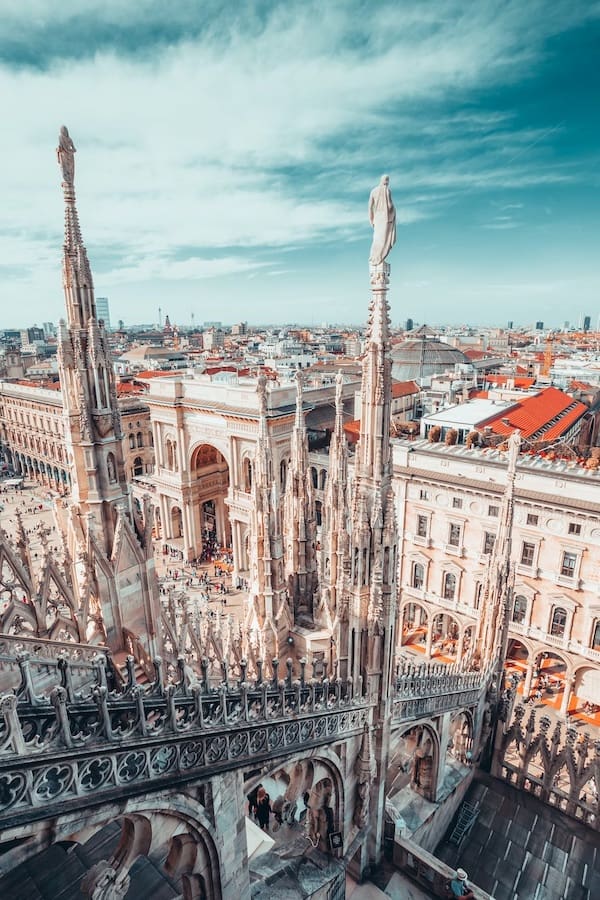 Best time to visit Milan
The best time to visit Milan is actually during spring, specifically from April to June.
These months boast mild and pleasant weather, which is perfect for exploring the city's stunning architecture, historical sites, and vibrant streets. Not only is the climate delightful during this time, but you can also experience a variety of exciting events and festivals that showcase Milan's art, fashion, and culture.
During these months, there are fewer tourists compared to summer season, which means you can enjoy a more authentic experience. The city's iconic landmarks like the Duomo di Milano, Sforza Castle, and La Scala Opera House will be less crowded, allowing you to truly appreciate their beauty and historical significance.
Moreover, springtime in Milan is filled with various events and festivals, including the world-famous Milan Design Week in April and the enchanting Orticola Flower Show in May. You'll be able to immerse yourself in local culture and experience a side of Milan that many tourists never get to see.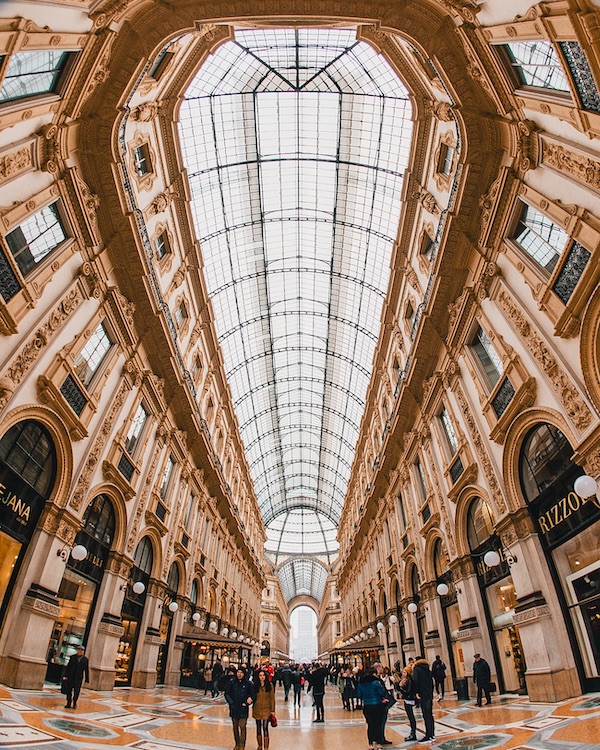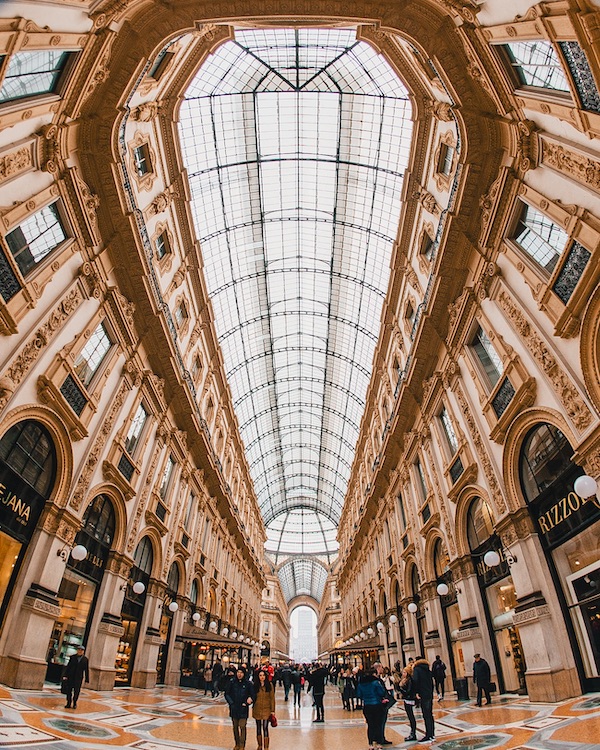 Best things to do in Milan
There are a lot of things to do in Milan and surrounding areas, including day trips, attractions, museums, sightseeing tours and many other activities. Here's our list of 3 things you should definitely do when you're in and around Milan:
Milan Cathedral and Rooftop Ticket
Enjoy access to all areas of the Milan Duomo, and access the terraces, cathedral, museum and archaeological area. Marvel at beautiful adornments and stained glass windows, and visit the Church of St. Gottardo in Corte. Price: $19. More info.
Lake Como and Bellagio Day Trip from Milan
A great way to discover the timeless beauty of the Italian lakes, this experience includes a walking tour of the chic lake town of Como plus a Lake Como cruise to see snow-peaked mountains and luxury lakeside villas from the water. Price: $96. More info.
Leonardo3 – The World of Leonardo Museum
Explore the genius of Leonardo da Vinci and the Italian Renaissance with an entrance ticket to the interactive Leonardo3 – The World of Leonardo exhibition in Milan. Price: $14. More info.
Deciding where to stay in Milan
As a closing note, let's summarize this travel guide. We covered the best areas of Milan so you can decide which part of town you want to stay in.
Top 5 areas to stay in Milan
Brera
Porta Nuova
Porta Romana
Navigli
Duomo
As you have seen in this article, there are a lot of things to explore, and deciding where to stay in Milan is important. Whether you stay in Brera, Porta Nuova, Porta Romana, Navigli or Duomo, all those neighborhoods are in good locations.
The atmosphere of the area, whether you travel for leisure or business, whether you travel with your family or friends, and proximity to the attractions you prefer to visit should probably be the deciding factors. Whatever your preference is, you'll have a great time in Milan.
Check out our other guides about the best places to stay in Milan: