Milan is a fascinating city in Northern Italy, where the past and future blend together. Its skyline is a unique combination of dazzling skyscrapers and well-preserved historical sights. This stylish city's claims to fame are its fashion scene, delicious cuisine, and outstanding museums.
Many tourists overlook this city and venture to Rome, Florence, and Venice instead. However, Italy's second-largest city is worth a visit. Within its borders are stunning architectural marvels, including the world's largest gothic cathedral (the Milan Cathedral), the Duomo di Milano, and the Galleria Vittorio Emanuelle II.
Museums like the Pinacoteca di Brera are also a must-see stop. No Milan trip is complete without trying some of its local delicacies. These include risotto, panettone, gorgonzola, and polenta. Milan's prominence as a fashion capital makes it an excellent place to do some serious shopping!
If you're planning to visit, here are the five best luxury hotels in Milan.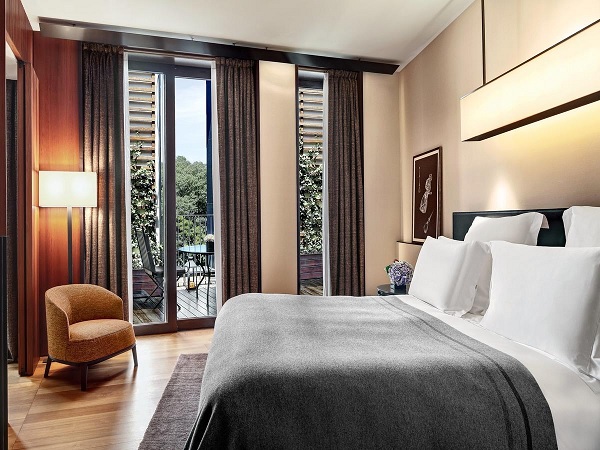 Bulgari Hotel Milan
It's hard to believe that a hotel so close to the Quadrilatero d'Oro fashion district can feel like a secluded getaway. Bulgari Hotel Milan proves this feat is possible by providing a remote countryside experience in the middle of Milan. This hotel sits at the end of a private street near the Brera Botanical Garden.
Here, you'll find a 1950s palazzo that has both an impressive interior and exterior. The hotel spared no expense for any of its spaces, importing precious materials such as Burmese woods and Zimbabwe black marble for decoration. Throughout the property, there are framed sketches of Bvlgari's famous jewels. Impressive amenities include an underground spa, indoor pool, and hammam.
People love its décor, service, and grounds.
Hotel details
Address: 
Via Privata Fratelli Gabba, 7B, 20121 Milano MI, Italy.
Guest rating:
4.6 out of 5
Price per night:
From $830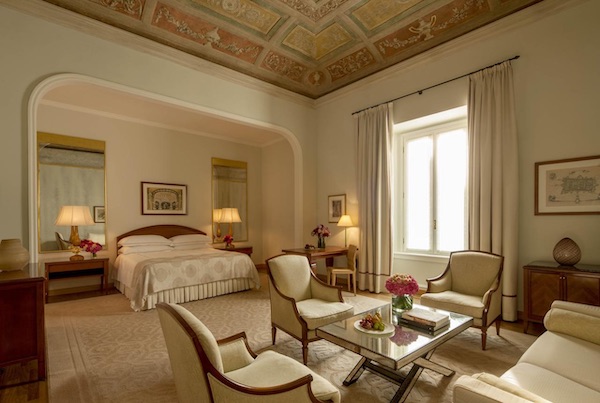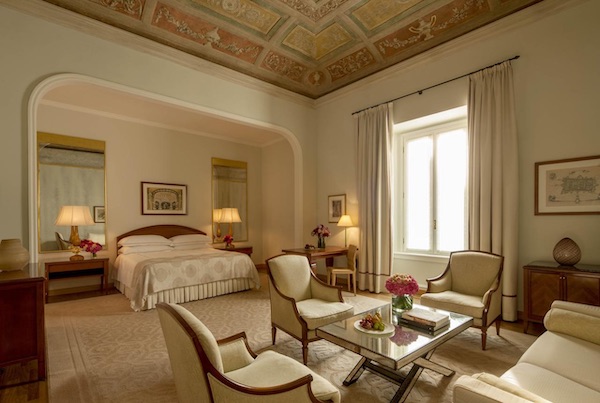 Four Seasons Hotel Milan
The Four Seasons Hotel Milan is a spectacularly converted convent in the middle of the city's fashion district. It is near all of the city's exciting action and a tranquil retreat. Surrounding the main building is a perfectly landscaped courtyard and a lovely garden that guests can enjoy.
Its rooms also offer a relaxing experience. They are simple but elegantly decorated with lavish details. Fortuny fabrics, marble surfaces, and custom wooden fixtures inspired by Milanese design adorn these spaces. Everything about this hotel's property is relaxing. On the veranda, you can sample local cuisine al-fresco. After a long day of sightseeing, you can unwind at their well-equipped spa.
Guests were most impressed by this hotel's friendly staff, sophistication, and location.
Hotel details
Address: 
Via Gesù 6-8, Milan City Center, 20121 Milan, Italy.
Guest rating:
4.6 out of 5
Price per night:
From $800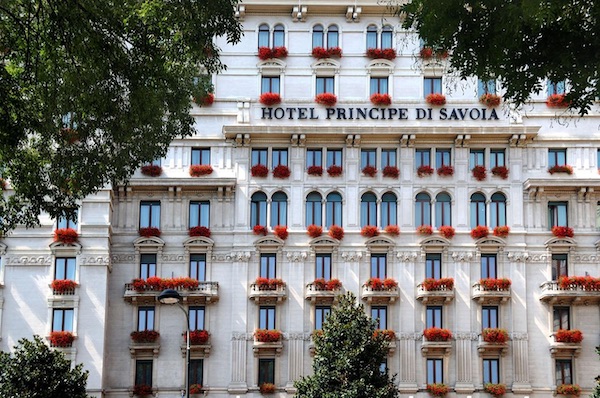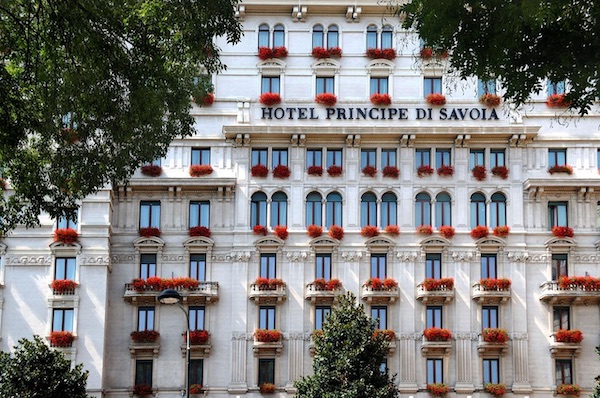 Hotel Principe di Savoia
Hotel Principe di Savoia is a remarkable hotel overlooking the Piazza della Repubblica that has served the likes of the Prince of Monaco and Queen Elizabeth II. Numerous A-listers frequent this hotel because of its discreet service and attention to detail.
Rooms are not ultramodern, but they are highly decadent. One of this hotel's strengths is its focus on quality. Its furnishings and linens use luxurious fabrics, and accommodations have classy details. Onsite, there are plenty of services that cater to guests. There are a fitness club and beauty center providing massages, a sauna, and a jacuzzi. Also on the property are a restaurant and two bars.
This hotel shines because it goes above and beyond for guests and has magnificent grounds.
Hotel details
Address: 
Piazza Della Repubblica 17, Central Station, 20124 Milan, Italy.
Guest rating:
4.6 out of 5
Price per night:
From $300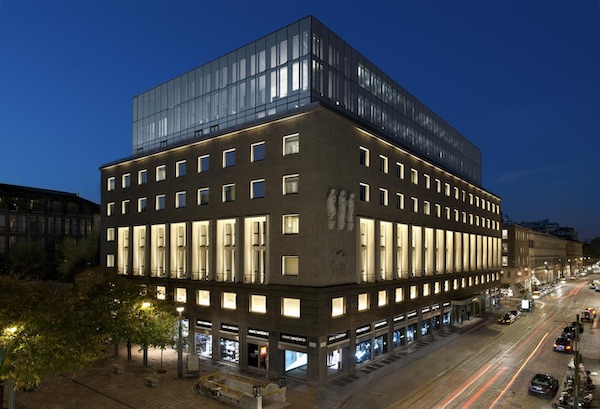 Armani Hotel Milano
The Armani Hotel Milano perfectly captures the essence of what this luxury clothing brand turned hotelier is all about. Everything about this hotel is elegant, elevated, and timeless, just like a sleek Armani suit.
This hotel's location in Milan's fashion district is no surprise. Armani Milano has 95 rooms that somehow achieve being simple and bold at the same time. This successful juxtaposition comes from the use of rich textures and materials that make the rooms pop. Throughout the property, there are all of the high-end amenities guests could want in a hotel. Armani Milano has an excellent selection of spa services and restaurants to meet every travelers' needs.
People loved Armani Milano's prime location, overall design, and attentive service.
Hotel details
Address: 
Via Manzoni 31, Milan City Center, 20121 Milan, Italy.
Guest rating:
4.5 out of 5
Price per night:
From $600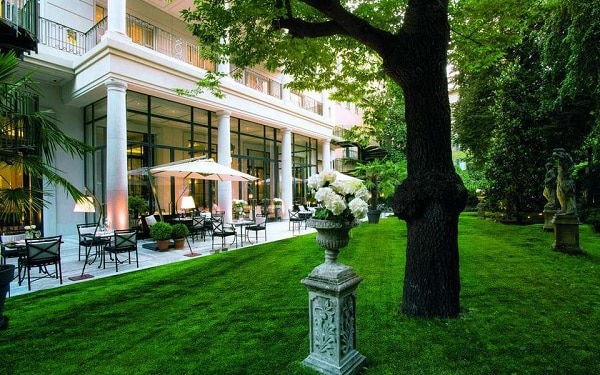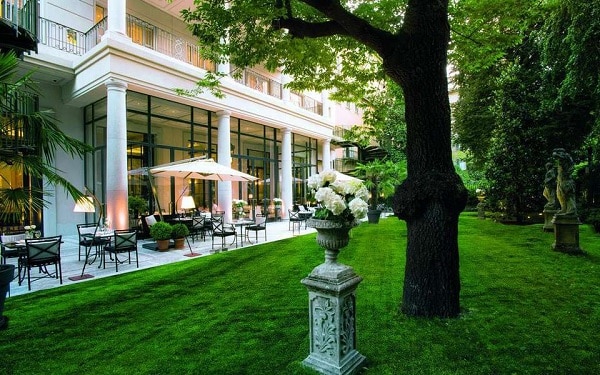 Palazzo Parigi Hotel and Grand Spa
The Palazzo Parigi Hotel and Grand Spa is a Milan fashion week staple offering guests an experience that will make them feel like royalty. This hotel blends Parisian and Milanese design aesthetics to create a luxurious space.
No corner of this property lacks intriguing details. Walk into the lobby, and you'll find veined marble, mosaic flooring, unique artwork and busts, and a grand staircase. Upstairs in the rooms, you'll find a muted ivory, chestnut, and ebony color scheme that makes them feel like a tranquil retreat. This serenity continues in the Moroccan-style Grand Spa, indoor upstream pool, sauna, and jacuzzi. Onsite, there are also fresh cocktails and Haute-Italian cuisine.
Hotel highlights include its scenic views, posh rooms, and outstanding eateries.
Hotel details
Address: 
Corso di Porta Nuova, 1, 20121 Milano MI, Italy.
Guest rating:
4.6 out of 5
Price per night:
From $557
About our luxury hotel recommendations in Milan
We are a travel research company. Our team helps you discover the best luxury hotels in Milan by researching the internet for you. We have also visited some of these places. Hence, it's not just our opinion, it's the opinion of many travelers who have been there before you. We make it easy for you to find out about the most luxurious and exclusive 5-star hotels in the city.
Please note, we only list hotels that have an aggregated guest review rating of at least 4.0 out of 5. We aggregate all reviews from different booking sites and other unbiased review websites. Hence, you can be certain all hotels listed above offer you a great stay in Milan.
Best price guarantee
We have partnered with Booking.com and Hotels.com to offer the best price for your stay in Milan! Both sites offer price matching, so you can be sure that you are getting the cheapest rates possible for a luxury hotel in Milan. If you find an even lower rate on another site at least 24 hours before check-in, contact them to claim a refund of the difference!
Top 5 luxury hotels in Milan
Having read this guide, now let's summarize what we learned. We found the best 5-star hotels in Milan thanks to reviews and tips from thousands of guests and travel experts:
More Milan recommendations
We hope you enjoy the advice we've given to you above. If so, be sure to check out some of our other articles about Milan: