Although Ohio is not one of the most well-known states for tourism, there are a couple of great cities that really shine in the midwest visiting scene. Along with Canton and Cleveland, Cincinnati is one of the best cities in the area to explore.
Located right on the Ohio River, you can walk from downtown Cincy to Kentucky in a matter of minutes. Also, being just a couple of hours from Indianapolis, there are plenty of opportunities to move around and explore even more.
One of the coolest ways to enjoy Cincinnati is staying in a luxury hotel. Especially in the downtown area, there are a few great hotels that really bring value and make it worth your time and money.
So, here are three of the best luxury hotels located in Cincinnati!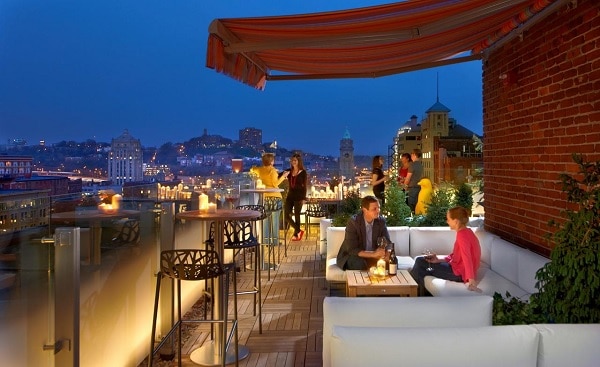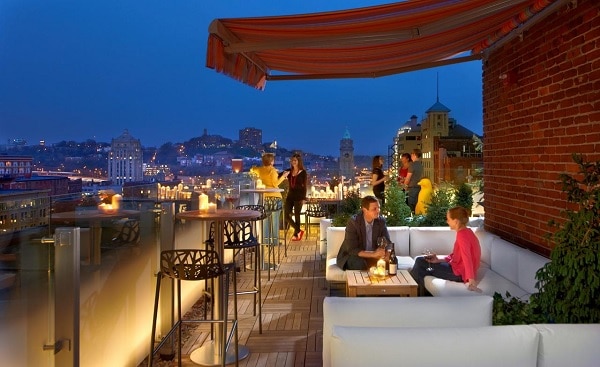 21C Museum Hotel
When spending a good amount of money on accommodations, it is important to take advantage of some sort of unique factor. This could be excellent food, stunning architecture, or anything else. The 21C Museum Hotel is incredibly unique and is absolutely worth looking into.
As the name implies, this hotel is quite literally a museum. So, not only are you going to get a great experience with the room situation but there are things to do right on site. The museum is full of contemporary art and will often change up what they offer. This will make you keep wanting to come back and experience the new exhibitions. Where else in the world is this type of experience offered?
In terms of the hotel itself, there are just over 150 rooms, and the luxury shines through right away. Not only can you explore the museum, but you will enjoy your stay as a whole. There is also an on-site restaurant called Metropole that will offer some great meals to you. As you can see, there is so much packed onto the property, that you will be more than content with the experience. Why not want to stay somewhere that has so much to offer?
Hotel details
Address: 
609 Walnut St, Cincinnati, OH 45202, USA.
Guest rating:
4.6 out of 5
Price per night:
From $190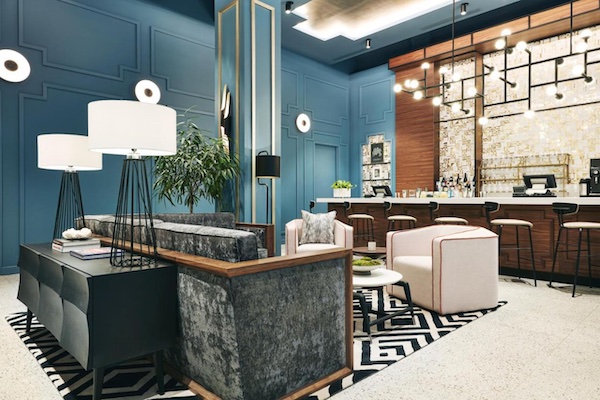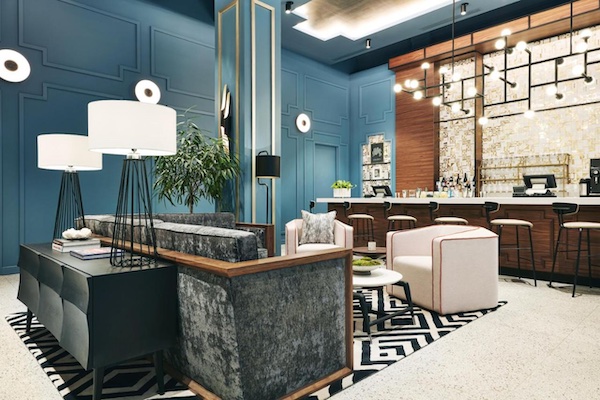 Kinley Cincinnati Downtown
When staying at a good hotel, location is a really big part of the decision-making process. The Kinley Hotel sits on the edge of downtown and the Over the Rhine neighborhood. This is an awesome area to be in because you can access some great places with ease. Plus, this is a very safe area to post up.
Right in this area sits Great American Ballpark, the Cincinnati Contemporary Arts Center, and much more. This gives you a good spread of things to do and sites to see.
There is also an excellent restaurant on site. This is a really big perk because you will not have to venture out far to ensure a great meal. Khora is a modern restaurant that caters to the wants of the guests. This is also a great fallback place in case plans fall throughout the city.
There are less than 100 rooms, so you are not having to deal with a ton of foot traffic around the property. This is a really great part of this hotel, so you will not be overwhelmed. There are also a couple of opportunities to upgrade to a suite. This will quite literally elevate your stay.
Hotel details
Address: 
37 West 7th Street, Cincinnati, 45202, USA.
Guest rating:
4.6 out of 5
Price per night:
From $188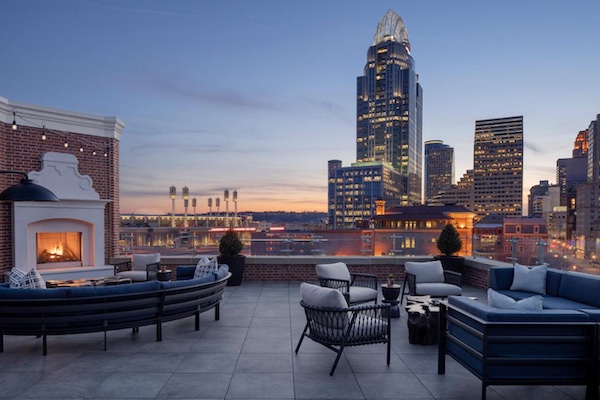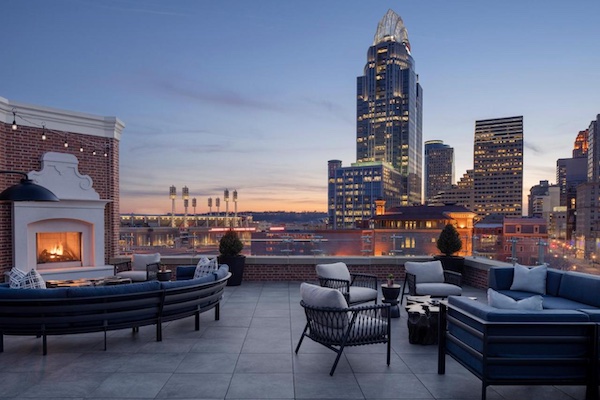 The Lytle Park Hotel
The final luxury spot on our list is the Lytle Park Hotel. This is a Marriott property and a part of the autograph collection. So, everything is built up for you to have a really enjoyable experience. When walking upon it, it doesn't even seem like an actual hotel. The brick build makes it seem like an old apartment building with a church on the side.
This is because the building is over 100 years old. This adds a touch of characters that cannot be replicated with the newer hotels. This charm is shown from the moment you walk into its doors.
There are just over 100 rooms, so this is another Cincinnati option that does not bring huge crowds and hundreds of rooms. You also have the option to stay with your dog. Although it will cost an extra few bucks, it is nice to have a pet-friendly perk on the list.
Whenever shelling out top dollar for a luxurious location, you want some amenities to make it feel worth it. The Lytle Park Hotel has room service, a fitness center, tennis courts nearby, and so much more.
Hotel details
Address: 
311 Pike Street, Cincinnati, 45202, USA.
Guest rating:
4.6 out of 5
Price per night:
From $230
About our luxury hotel recommendations in Cincinnati
We are a travel research company. Our team helps you discover the best luxury hotels in Cincinnati by researching the internet for you. We have also visited some of these places. Hence, it's not just our opinion, it's the opinion of many travelers who have been there before you. We make it easy for you to find out about the most luxurious and exclusive 5-star hotels in the city.
Please note, we only list hotels that have an aggregated guest review rating of at least 4.0 out of 5. We aggregate all reviews from different booking sites and other unbiased review websites. Hence, you can be certain all hotels listed above offer you a great stay in Cincinnati.
Best price guarantee
We partner with Hotels.com and Booking.com to make sure you get the best price for your stay in Cincinnati! Both sites offer price matching. That means you pay the lowest prices for your stay. If you find a cheaper offer on another website for the same luxury hotel in Cincinnati at least 24 hours before check-in, contact them to claim a refund of the difference!
Top 3 luxury hotels in Cincinnati
Now that you've gone over this guide, let's summarize it. We got to know what the best exclusive hotels in Cincinnati are thanks to thousands of guest reviews and tips from travel experts:
More Cincinnati guides
If you like the advice we've given you above, make sure to check out some of our other articles about Cincinnati: