One of the most densely populated areas in the world is Mumbai. India at large is known for its high volume of people and all of the pros and cons that come along with that. Some really cool aspects of India include a really unique identity, delicious food, and historical areas. These aspects are spread all across the large country.
One of the hotspots of India is Mumbai. Mumbai is a super unique place that everyone who has some spunk and desire to experience it all should visit.
Now, Mumbai is an extremely busy place, and it is very easy to get lost in the mess. The best way to combat this is to stay in a luxury hotel. This ensures that you will have a good experience and will give you some great resources to have a good time.
Here are three of the best luxury hotels in Mumbai!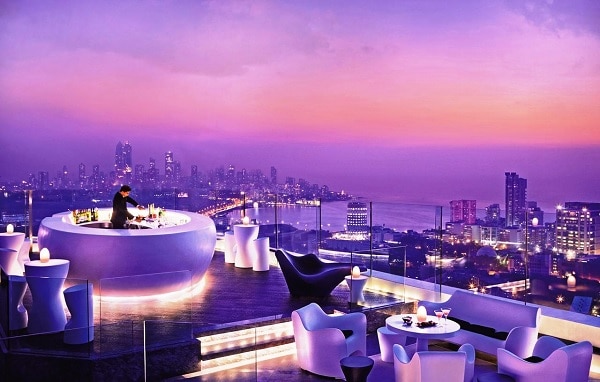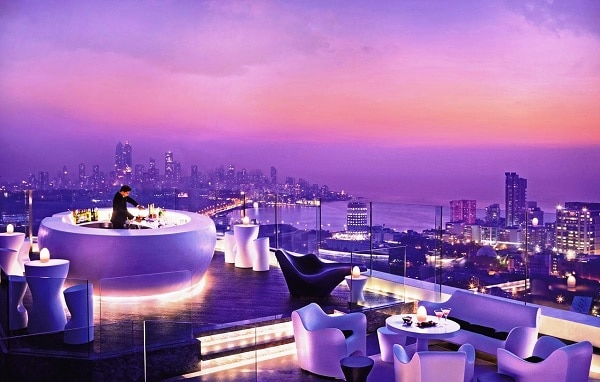 Four Seasons Hotel Mumbai
One of the biggest luxury hotel chains in the entire world is the Four Seasons. The Four Seasons Hotel Mumbai is an excellent location that has a really good reputation for delivering quality and excellence.
Just about every big city has a Four Seasons. So, when staying here, you know that you are in for an excellent experience. This is a huge deal because when spending so much money on accommodations, you want a quality experience.
The hotel itself is super modern and brings a ton of great amenities along with the stay. The physical location is also an attribute. Although it is located in a high business area, there are also some great things to do at the hotel and in the surrounding areas.
There are a total of 202 rooms which is pretty standard for a luxury hotel of this type. There are also plenty of opportunities to upgrade at this location. If you want to spend a little bit extra cash, you can get an awesome upgrade. Some examples include an executive premier room, executive suite, superior king room, and a few others that will elevate your stay.
Hotel details
Address: 
114, Dr E Moses Rd, Gandhi Nagar, Upper Worli, Worli, Mumbai, Maharashtra 400018, India.
Guest rating:
4.5 out of 5
Price per night:
From $149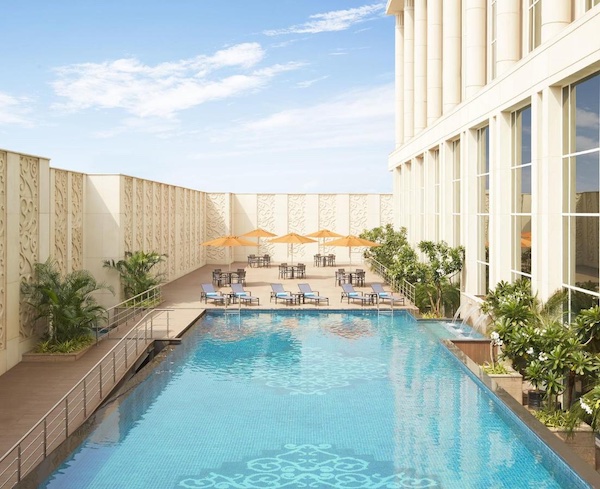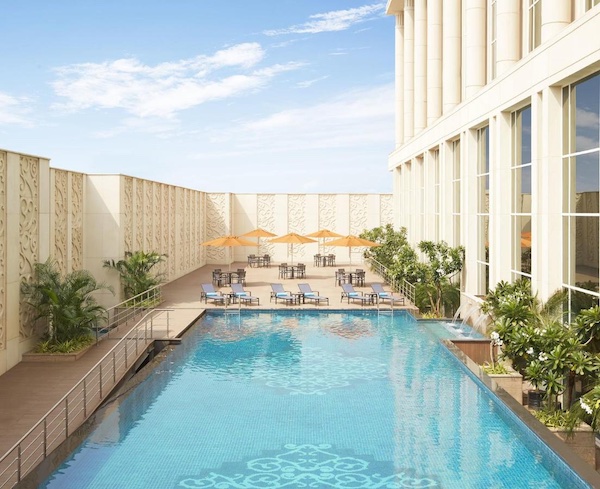 Taj Santacruz Mumbai
Another luxurious and modern hotel that is in Mumbai is the Taj Santacruz Mumbai. Outfitted with stunning chandeliers and a gorgeous pool, you know you are in a fancy spot from the moment you walk in. When spending a luxurious price, this is a great feeling to have.
If you want a place that is steady, consistent, and knows how to give a good experience, keep the Taj Santacruz Mumbai in mind. The location is also a really good perk because it is very easy to access. This location is right in between the two main airports in Mumbai, so no matter where you are flying in to, you can get to the hotel fairly quickly, at least by Indian standards.
You also get a number of great amenities that come along with the stay. First and foremost, there is the outdoor swimming pool. This is the perfect place to cool off in the hot Mumbai summers.
There is also a full spa on site. So, you can purchase from a long lineup of potential treatments. This is the perfect way to take a load off and relax after a super busy day of exploring Mumbai.
Hotel details
Address: 
Chhatrapati Shivaji International Airport (Domestic Terminal) Off Western Express Highway, Santacruz (East), 400099 Mumbai, India.
Guest rating:
4.4 out of 5
Price per night:
From $57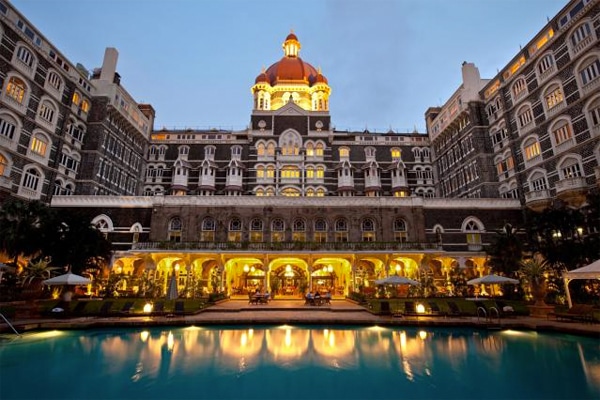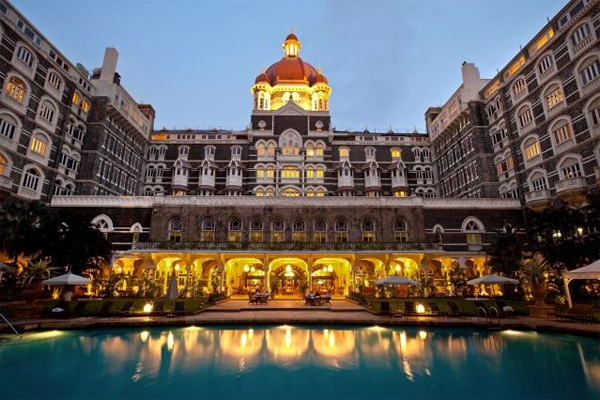 Taj Mahal Palace
The final luxury hotel on our list is the Taj Mahal Palace. No, it is not the iconic wonder of the world. That one did not get turned into a hotel. This is its own property that brings another glimpse into traditional, elegant architecture.
The hotel is located in an upscale part of Mumbai that would rival any other big city's top spots. This is absolutely a luxury spot that you can go to when wanting to splurge.
A huge perk of staying here is quick access to Mumbai's nightlife. Like other cities similar to New York or Tokyo, the nights can get bustling with action. Be sure to suit up, grab some loved ones, and hit the town to have some fun!
Hotel details
Address: 
Apollo Bandar, Colaba, Mumbai, Maharashtra 400001, India.
Guest rating:
4.7 out of 5
Price per night:
From $283
About our luxury hotel recommendations in Mumbai
We are a travel research company. Our team helps you discover the best luxury hotels in Mumbai by researching the internet for you. We have also visited some of these places. Hence, it's not just our opinion, it's the opinion of many travelers who have been there before you. We make it easy for you to find out about the most luxurious and exclusive 5-star hotels in the city.
Please note, we only list hotels that have an aggregated guest review rating of at least 4.0 out of 5. We aggregate all reviews from different booking sites and other unbiased review websites. Hence, you can be certain all hotels listed above offer you a great stay in Mumbai.
Best price guarantee
We partner with Hotels.com and Booking.com to make sure you get the best price for your stay in Mumbai! Both sites offer price matching. That means you pay the lowest prices for your stay. If you find a cheaper offer on another website for the same luxury hotel in Mumbai at least 24 hours before check-in, contact them to claim a refund of the difference!
Top 3 luxury hotels in Mumbai
Now that you've gone over this guide, let's summarize it. We got to know what the best 5-star hotels in Mumbai are thanks to thousands of guest reviews and tips from travel experts:
More Mumbai guides
If you like the advice we've given you above, make sure to check out some of our other articles about Mumbai: