As the second-largest country by population in the entire world, India is full of things to do and sites to see. With over a billion people residing in India, there is a deep-rooted culture that scatters throughout the country.
Mumbai is a regional capital city and bounces back and forth with Delhi as the most populous in the entire country. With just over 20 million people in the city, it can get very overwhelming, especially as a foreign tourist.
The best way to slow down such a daunting city is by staying at a boutique hotel. Boutique hotels are much smaller than the big chains and offer more personalized experiences. This is a great way to fully enjoy the area in which you are staying. Here are five of the best boutique hotels in all of Mumbai!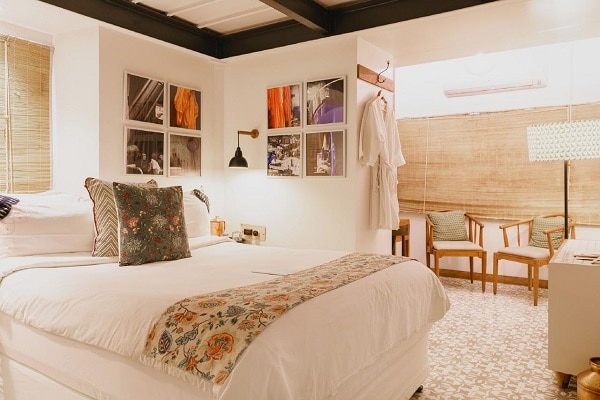 Abode Bombay
Mumbai is notorious for being extremely busy and action-packed. If you want to experience that hustle and bustle, staying at the Abode Bombay hotel will keep you in the heart of the action. Thankfully, the hotel itself is a small escape from the busy streets that are right downstairs.
There are only 20 total rooms, so that signature inclusion that is brought on by boutique hotels is super present.
If you spent a long day navigating Mumbai's busy streets, stopping into the spa is an excellent option.
Hotel details
Address: 
First Floor, Lansdowne House, M.B. Marg (near Regal Cinema), Apollo Bunder, Colaba, Mumbai, Maharashtra 400001, India.
Guest rating:
4.5 out of 5
Price per night:
From $71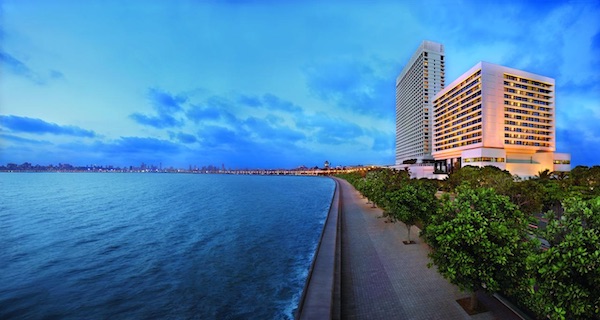 The Oberoi
An aspect of Mumbai that many people overlook is its modern, updated vibe that is not found in many of the other Indian hotspots. This side of the city is mirrored by The Oberoi. Since the area of Mumbai that the hotel is in is right by Bollywood, these updated aspects are shown even more than usual.
The quality of your stay at The Oberoi is going to be one of the best you will have in Mumbai. It is so nice, in fact, that public people like celebrities and politicians frequent this spot when in town.
However, this is one of the largest boutique hotels on the entire list. With over 300 rooms, it will be a little busier, but that is still nothing compared to the rest of bustling Mumbai outside of those doors.
Hotel details
Address: 
Nariman Point, 400021 Mumbai, India.
Guest rating:
4.7 out of 5
Price per night:
From $120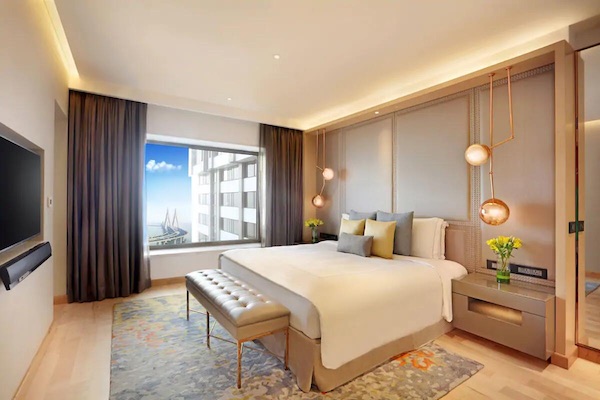 Taj Lands End
If you are looking for a tropical getaway that's hidden right next to the big city, Taj Lands End is a top choice. Although not technically in Mumbai proper, the suburb of Bandra is considered close enough to be Mumbai's little cousin that is smaller and quieter.
This is a really lively, upscale accommodation that gives you a little slice of paradise that is just enough to decompress from Mumbai's overstimulating nature. The property is equipped with a gorgeous pool, great views from the rooms, luxury suites that spare no expense, and much more.
With nearly 500 rooms, this is on the very high end of boutique hotels in terms of visitor numbers. If you are wanting a much smaller, quieter experience, keep this aspect in mind.
Hotel details
Address: 
Bandstand, Bandra West, Maharashtra, Bandra, 400050 Mumbai, India.
Guest rating:
4.3 out of 5
Price per night:
From $65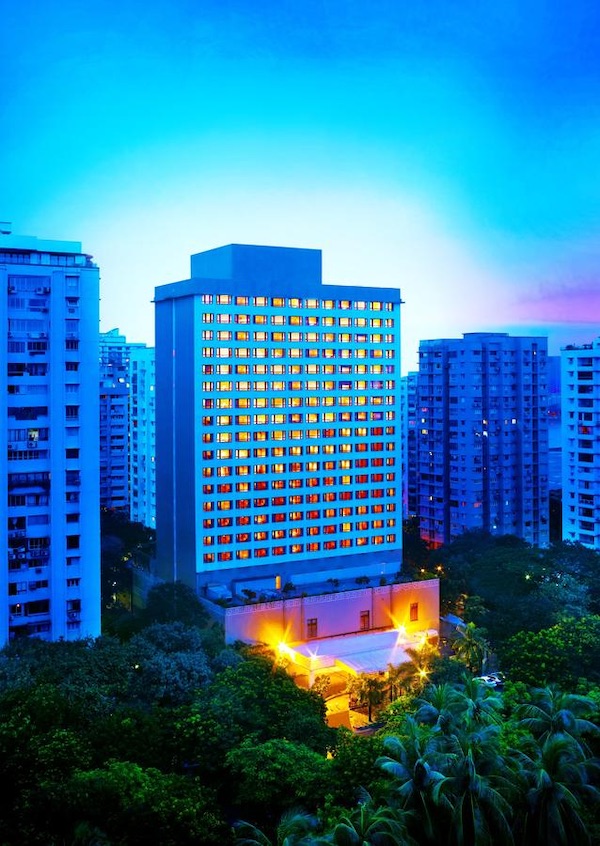 The President
If being right in the heart of Mumbai's business district is a top priority for you, The President is a great option. However, business is not the only reason to be staying at this hotel. The perfect mix of business and pleasure can be catered to here.
Along with its convenient and cool location, there are a few perks that come with staying at The President. One of which is the pool. Especially in the summer, Mumbai can get cooking. It can get very hot very quickly. So, having a cool, refreshing pool is a great perk.
There is also an awesome bar and restaurant downstairs. So, venturing out for food does not have to happen for every meal.
Hotel details
Address: 
90 Cuffe Parade, Maharashtra, 400005 Mumbai, India.
Guest rating:
4.3 out of 5
Price per night:
From $65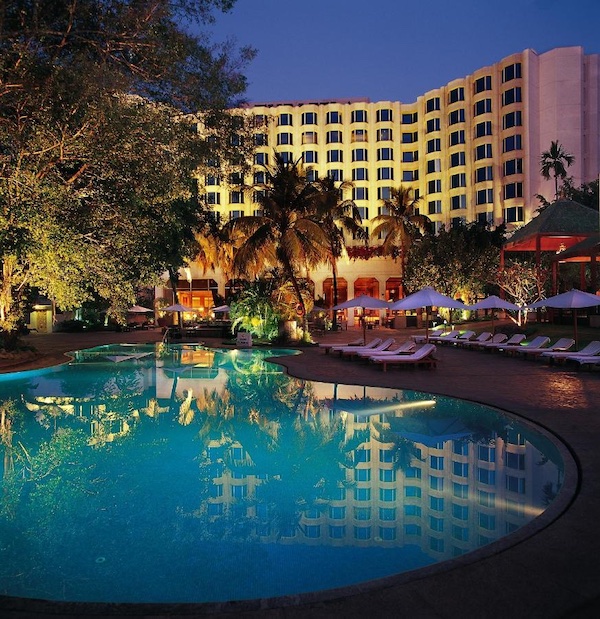 The Leela Mumbai
The final hotel on our list will also be the largest. The Leela Mumbai is an awesome luxury hotel that is absolutely worth looking into. With just under 400 rooms, it is by far the largest on our list. If you do not mind a few more people on the actual property, this is a really good option to have. If you would rather have smaller crowds and fewer amenities, you may want to think about a different option.
When there is a larger capacity, there can be more amenities that come along with the ride. Some examples include a sauna, spa, swimming pool, beauty salon, and much more. As you can see, the Leela Mumbai makes it a priority to have great features that are easily accessible.
Two of the best amenities are the spa and the swimming pool. These are two fantastic perks that will take your relaxation game to the next level. This is super important because the business of Mumbai can be exhausting and really take it out of you, especially for Western visitors who are not used to this type of environment.
Hotel details
Address: 
Sahar Road, 400059 Mumbai, India
Guest rating:
4.4 out of 5
Price per night:
From $47
About our boutique hotel recommendations in Mumbai
We are a travel research company. We help you discover the best boutique hotels in Mumbai by researching the internet for you. It's not just our opinion, it's the opinion of many travelers who have been there before you. We make it easy for you to find out about cool design hotels and unique design hotels in the city. Some of them might be so romantic you might not want to leave your room.
Please note, we only list hotels that have an aggregated guest review rating of at least 4.0 out of 5. We aggregate all reviews from different booking sites and other unbiased review websites. Hence, you can be certain all hotels listed above offer you a great stay in Mumbai.
Best price guarantee
We partner with Booking.com and Hotels.com to provide you with the lowest price guarantee on your stay in Mumbai! Both those websites offer price matching. That ensures that you are paying the lowest price available online. If you find a cheaper offer on another website for the same cool hotel in Mumbai at least 24 hours before check-in, contact them to claim a refund of the difference!
Top 5 boutique hotels in Mumbai
Before you go, let's summarize this guide. Based on thousands of guest reviews and tips from travel experts, these are the best boutique hotels in Mumbai:
More Mumbai tips
If you like our guide above, you should also check out our other articles about Mumbai: