Mumbai, India is one of the cultural hubs of the region and has so much to offer to its visitors. From unique cuisine to tourist attractions, to embracing a vibrant culture, you will have plenty to do while here.
Mumbai is a very stimulating city with a fast pace feel throughout much of it. However, there is a taste of everything for anyone in town. Whether you are looking to shop in the unique outdoor markets, take in the social atmosphere, or just enjoy yourself while experiencing a new place, there are plenty of options for you. So, depending on the area you stay in, you will get an entirely different experience.
However, Mumbai is a very big place with a lot to offer. Without knowing the right areas to stay in, it can be very overwhelming. You want to ensure that you get the absolute most out of your time in India.
Here is a list of five fantastic areas to stay in while visiting Mumbai!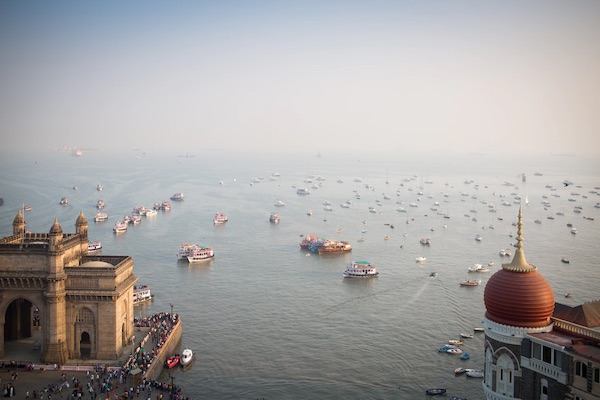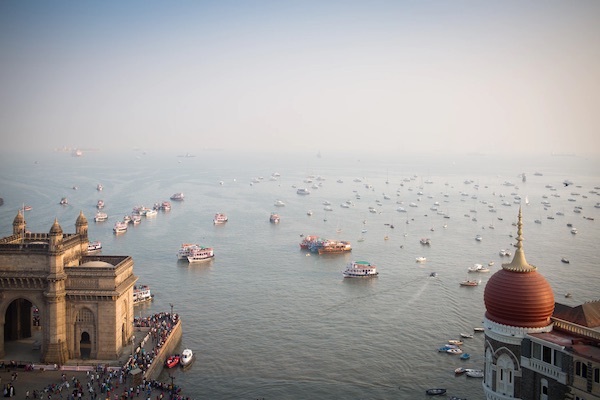 Colaba
If it is your first time visiting Mumbai, Colaba is probably your best bet. This is because Colaba is the tourism district and is fairly westernized, at least compared to the rest of the city. To avoid complete culture shock, it is smart to ease yourself into it. That is why Colaba is perfect just for that.
Like more touristy areas, this is also where you can find a lot of popular attractions. The Cathedral of the Holy Name, Kanheri Caves, and the Taj Mahal Palace Hotel are all incredible sites that you must see here. Some of the best food can also be found here. On top of the local cuisine, you can also find some Italian, American, and Spanish restaurants sprinkled in.
Another fantastic activity is to explore the Colaba Causeway Market. Going to a market in Mumbai is a fascinating and unique experience. This will be an unforgettable experience while you bargain your way toward finding excellent gifts and treasures.
Best place to stay in Colaba
Hotel The Taj Mahal Palace. Address: Apollo Bandar, Colaba, Mumbai, Maharashtra 400001, India.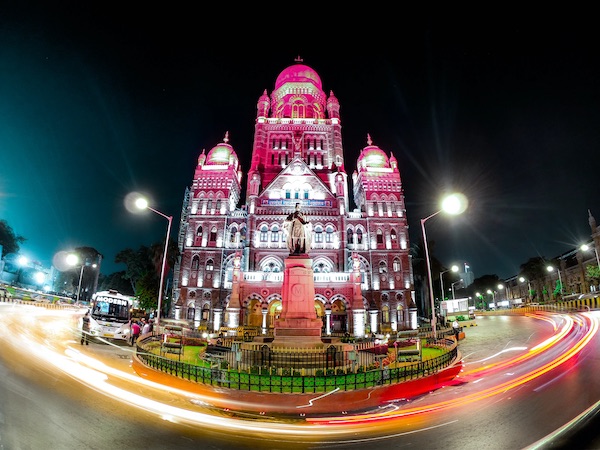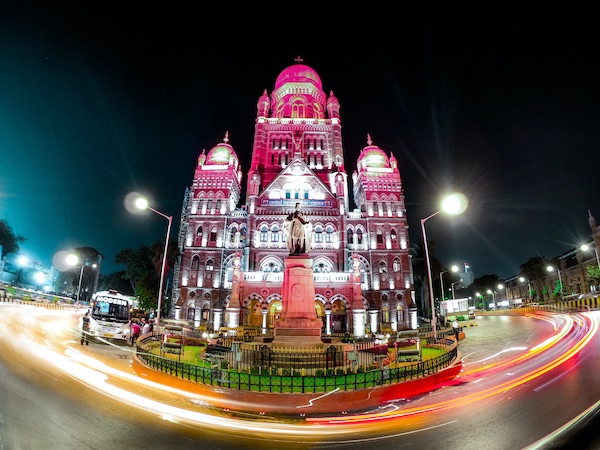 Fort/Kala Ghoda
Once you feel comfortable enough to venture out of Colaba, Fort/Kala Ghoda is a fantastic option. This is known as the art district where museums, cafes, and modern attractions reign supreme. It is here where you will get both a historical feel and a modern twist all in one place. This is why Fort/Kala Ghoda is so unique.
When staying here, a big activity is to simply take in the architecture of the city. It is all truly fascinating, and you can spend hours just looking at buildings. One of the focal points of Fort/Kala Ghoda is the Chhatrapati Shivaji Terminus which is just beautiful.
There is also the Kala Ghoda Art Precinct, Burma Burma Restaurant and Tea Room, the Jahangir Art Gallery, and so much more! Everything from world-class art galleries to comedy clubs can be found in Fort/Kala Ghoda. There is truly no shortage of things to do while staying here.
Best place to stay in Fort/Kala Ghoda
Residency Hotel Fort. Address: Corner of, 26, Rustom Sidhwa Marg, Dr Dadabhai Naoroji Rd, Opp Citi Bank, Fort, Mumbai, Maharashtra 400001, India.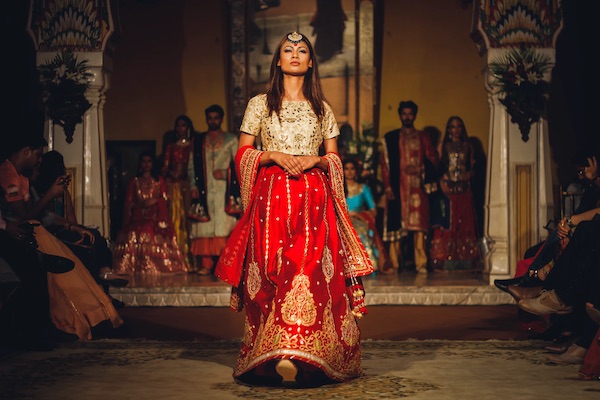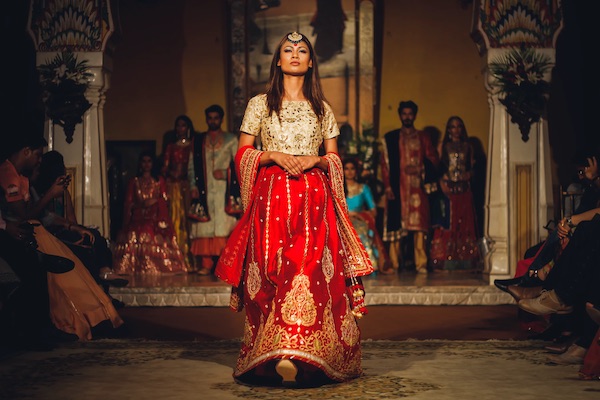 Juhu
One of the more upscale and fancy districts of Mumbai is Juhu. This is where some of India's wealthiest people reside. That being said, Juhu is very safe and peaceful because of this. In turn, this is also one of the best areas to stay with your family.
Juhu also has access to some of the country's greatest beaches and waterfront areas. There is no better feeling than taking a dip in the ocean after a long day of exploring India. The breathtaking views and cool water will only add to your experience. While you aren't enjoying the beach, you can visit the many cafes, restaurants, and shops that fill the downtown streets. Plus, be on the lookout for movie stars as some of Bollywood's biggest actors and actresses live in Juhu.
Although there are a lot of things to do in Juhu, its great location makes it easy to access the other neighborhoods of Mumbai. This is yet another great perk of staying in Juhu!
Best place to stay in Juhu
Juhu Residency Boutique Hotel. Address: 148 B, Juhu Tara Road, Airport Area, Juhu, Mumbai, Maharashtra 400049, India.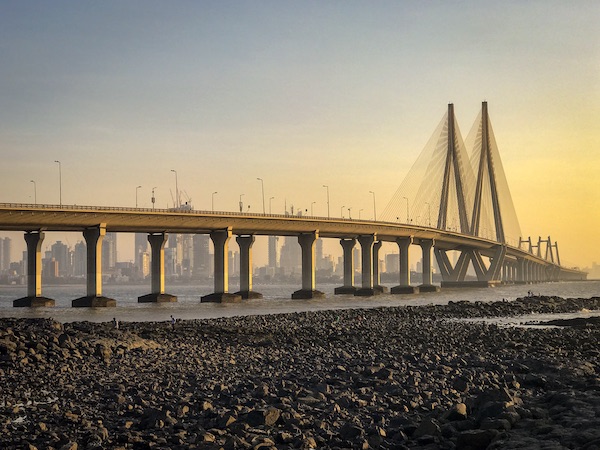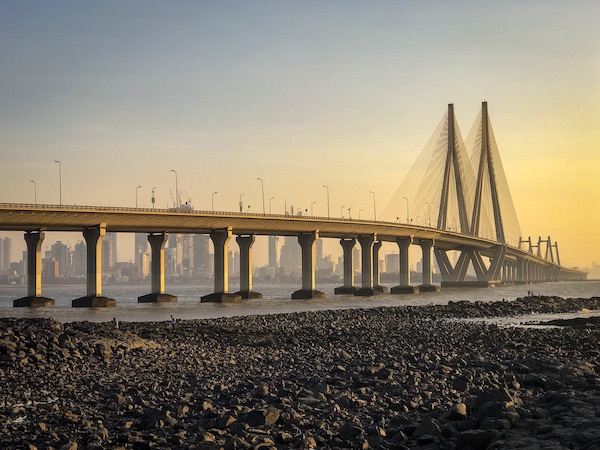 Bandra West
If saving money is a really big deal to you, staying in Bandra West is a pretty good budget option. That is because there are several hostels that will help you enjoy India while still keeping some money in your pocket.
Once you work out your living arrangements, you will be looking for something to do. Luckily, there is plenty of attractions right in Bandra West. Some of these attractions include the Link Square Mall, Mad Over Donuts, the Bandra Fort, and so much more. Everything from lively nightlife to incredible dining can be found here. That is what makes Bandra West so unique. A culture of backpackers and low-budget travelers adds an atmosphere that can't be found anywhere else in Mumbai.
Even if you are not staying in Bandra West, visiting the neighborhood for at least an evening is a good call. Be sure to take in this unique part of the city!
Best place to stay in Bandra West
Hotel La Sutra. Address: 14, Union Park, Next to Olive Restaurant, Khar West, Mumbai, Maharashtra 400052, India.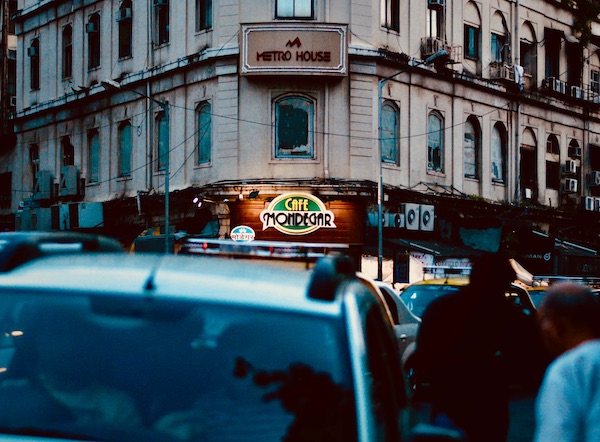 Bandra Kurla Complex
The final neighborhood on this list that you should consider staying in is the Bandra Kurla Complex. This is the nightlife capital of Mumbai where there are always things to do that extend late into the evening. When the sun is still up, it is a thriving business district that has a hustle and bustle feel. Once the sun sets, the switch is flipped, and a vibrant party culture comes out. Nightclubs, bars, and restaurants line the streets and are packed to the gills every night.
The best thing to pair with a night on the town is excellent food. Thankfully, the Bandra Kurla Complex has it, and a lot of it. Everything from fine dining to street vendors selling cheap, but delicious, food can be found here.
During the day, you can spend your time shopping in various malls and complexes that make up this neighborhood. It is the Bandra Kurla Complex where you will truly experience a little bit of everything.
Best place to stay in Bandra Kurla Complex
Hotel Trident Bandra Kurla. Address: C 56, G Block, Bandra Kurla Complex, Mumbai, Maharashtra 400098, India.

Where travel critics stay in Mumbai
Want to know where travel critics from publishers like The New York Times, Frommer's, Fodor's and Lonely Planet stay in Mumbai? Check out our overview of all recommended hotels, hostels and B&Bs in Mumbai.
Budget
"Abode Bombay is a quirky hotel up the road from the Gateway of India, with 20 chic rooms with lots of Old World charm (but modern conveniences too: guests are loaned local cellphones to use during their stay). The delicious breakfast buffet features local favorites — spinach pakoras, pav bhaji, corn poha — along with made-to-order masala omelettes and egg bhurji." — New York Times.
Address: First Floor, Lansdowne House, M.B. Marg (near Regal Cinema), Apollo Bunder, Colaba, Mumbai, Maharashtra 400001, India.
Mid-range
"Take 500+ rooms, 100+ apartments, 10 meeting halls, and an upscale shopping plaza. Add some fine dining restaurants and sprinkle liberally with funky, contemporary art, et voila — you have the sprawling 10 acre complex of the Grand Hyatt, Mumbai." — CNN.
Address: Bandra Kurla Complex Vicinity, Off Western Express Highway, Santacruz East, Mumbai, Maharashtra 400055, India.
Luxury
"Foreigners and wealthy Indians choose the Taj over other fancy hotels in town because it's a beautiful and regal landmark—worth visiting even if you don't stay here—with views past the Gateway of India to the Arabian Sea." — Fodor's.
Address: Apollo Bandar, Colaba, Mumbai, Maharashtra 400001, India.
FAQ: Mumbai hotel recommendations
If you're looking for a budget, boutique, or luxury hotel in Mumbai, or maybe your travel plans require a splendid hostel? Want to know which hotel serves the best breakfast? Here are all those answers and more about where to stay in Mumbai.
What is the best budget hotel in Mumbai?
If you're looking for a cheap hotel in Mumbai, then book FabHotel Axis International. It's an excellent budget hotel offering great value for money. It's in a good location, it's been recommended by travel experts and the hotel has excellent customer reviews. Also check out our list of the best cheap hotels in Mumbai.
What is the best boutique hotel in Mumbai?
Not a fan of big chain hotels? No problem. If you want to stay in a boutique hotel in Mumbai, then you should book Abode Mumbai. The hotel has been rated highly by previous guests for its boutique style. It has also been recommended by influential travel journalists. Make sure you check our shortlist of the best boutique hotels in Mumbai, it's a manually curated list of the most unique and romantic hotels in the city.
What is the best luxury hotel in Mumbai?
If money isn't a problem and you're looking for a luxury hotel in Mumbai, then go for Hotel Taj Mahal Palace. The hotel offers excellent service, it's in a top location, it has been rated very highly by previous guests and renowned travel critics have recommended it. Also check out our list of the best luxury hotels in Mumbai, it's a manually curated list of the most exclusive 5-star hotels in the city.
What is the best hostel in Mumbai?
Looking for a good and affordable private room or cozy dorm in Mumbai? Check out Horn Ok Please Hostel. The hostel has been highly rated by backpackers. Make sure you check our shortlist of the best hostels in Mumbai.
Which Mumbai hotel offers great views?
If you're looking for a room with a view, then try Four Seasons Hotel or Hotel Marine Plaza. Both offer amazing views of Mumbai according to recent customer reviews.
How much does it cost to stay in a Mumbai hotel?
For a 3-star hotel, you have to pay around $50 per night and for a 4-star hotel, you would be looking at $90 per night. If you're after a luxury 5-star Mumbai hotel then you can expect to pay around $150 per night.
Which Mumbai hotel is the best for couples?
Try Hotel The Taj Mahal Palace if you're looking for a romantic getaway in Mumbai, it has some excellent recent customer reviews by couples.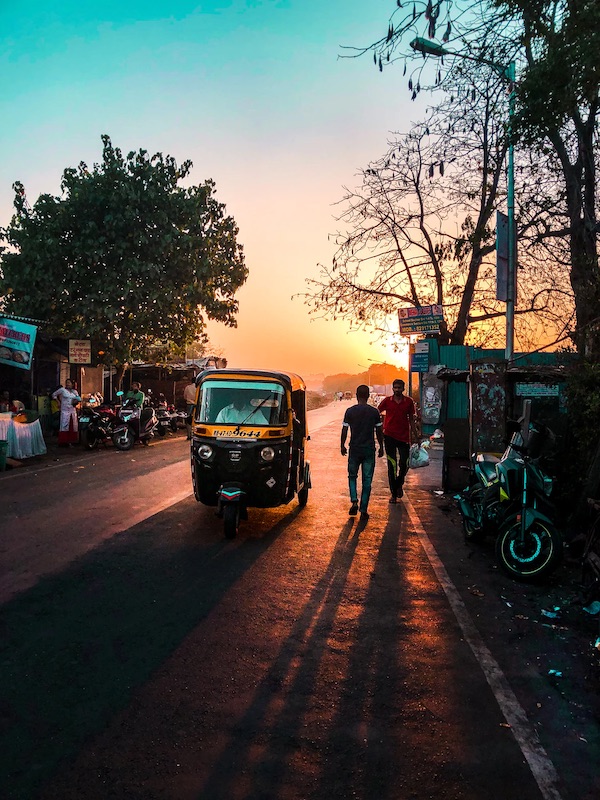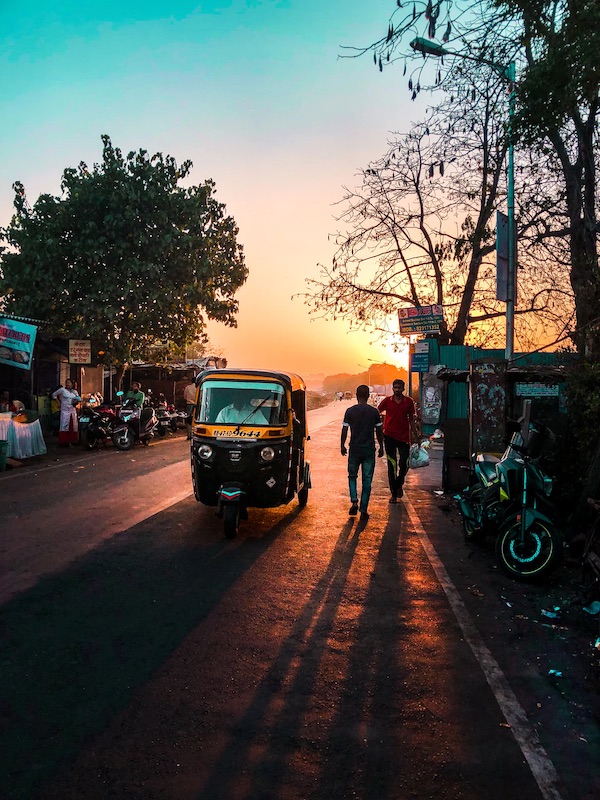 Best things to do in Mumbai
There are a lot of things to do in Mumbai and surrounding areas, including day trips, attractions, museums, sightseeing tours and many other activities. Here's our list of 3 things you should definitely do when you're in and around Mumbai:
Highlights of Mumbai: Private Sightseeing Tour of Mumbai
During this private, customizable tour, get an insider's tour of India's thriving cultural capital. Choose from multiple itineraries for a fully personalized day out on the town. Relax with front-door pickup at your hotel, and travel between attractions in a private, climate-controlled car. Price: $57. More info.
Mumbai: Ethical Dharavi Walking Tour with Options
Experience a city within a city on this ethical walking tour of Dharavi. Known as the largest slum of Asia, it is home to small-scale industries and residents from all over India. Engage with locals to learn about its social and economic realities. Price: $13. More info.
Mumbai Street Food Tour
Experience Mumbai (Bombay) through its cuisine on this four-hour evening walking tour. Your expert local guide shares the diverse culinary delights cooked up in humble street stalls throughout the busy city, which are not easily selected without an insider's know-how. Price: $26. More info.
Deciding where to stay in Mumbai
To summarize, this travel guide has covered the best areas of Mumbai, as well as some hotel tips and things you can do. It's now up to you to decide which area you prefer.
Top 5 neighborhoods to stay in Mumbai
Bandra Kurla Complex
Bandra West
Colaba
Fort/Kala Ghoda
Juhu
As you have seen in this article, there are a lot of things to explore, and deciding where to stay in Mumbai is important. Whether you stay in Bandra Kurla Complex, Bandra West, Colaba, Fort/Kala Ghoda or Juhu, all those neighborhoods are in good locations.
The atmosphere of the area, whether you travel for leisure or business, whether you travel with your family or friends, and proximity to the attractions you prefer to visit should probably be the deciding factors. Whatever your preference is, you'll have a great time in Mumbai.
Check out our other guides about the best places to stay in Mumbai: