One of America's biggest and unique states is Texas. Texas is home to a very unique cuisine, culture, and historical sites. As the largest state by area in the Lower 48, navigating Texas can be a bit tricky, especially for international visitors.
Cities like Dallas, San Antonio, and El Paso stick toward the top of the list for cities to visit. Potentially above all of these cities is Houston. Houston is the fourth most populous city in the entire United States, so it should be toward the top of your Texas trip. There is so much packed into these streets, so you can spend a good week or more exploring all that there is to see.
A great way to experience a city as big as Houston is by staying in a luxury hotel. These will cost a bit more but bring the best amenities you could ask for.
Here are five of the best luxury hotels located in Houston!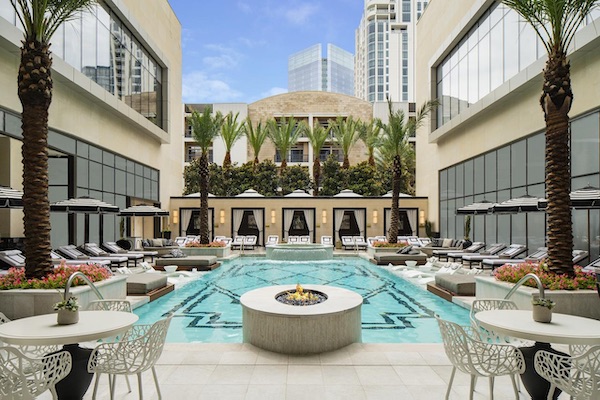 The Post Oak Hotel at Uptown Houston
We will kick off our list with the only five-star hotel and spa in all of Texas. Well, at least by Forbes' standards. So, we may as well kick off with a location that is as luxurious as it comes.
The Post Oak Hotel at Uptown Houston packs a punch when it comes to luxury. This is a 38-story building that towers over Houston and gives you a great vantage point of the area. Along with the building itself, you have access to a world-class spa. There is no better way to decompress after a busy day than getting an awesome treatment.
No matter what you are looking for in a luxury hotel, there is a good chance that the Post Oak Hotel can meet your needs.
Hotel details
Address: 
1600 West Loop South, Houston, TX 77027, United States of America
Guest rating:
4.7 out of 5
Price per night:
From $480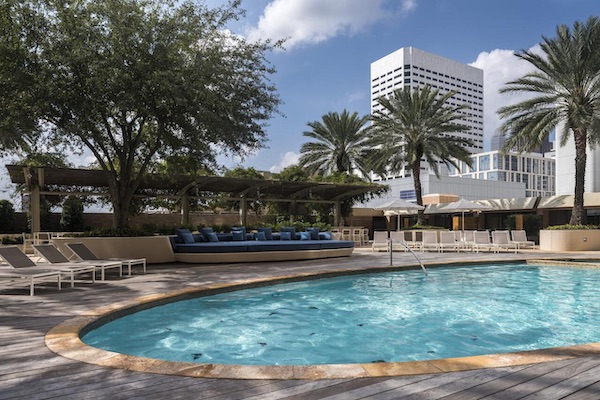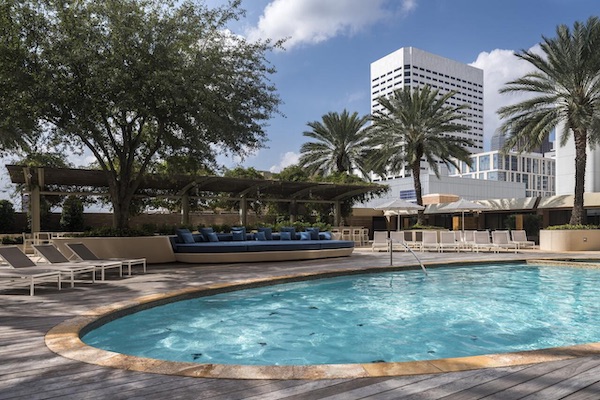 Four Seasons Hotel Houston
The Four Seasons is a world-renowned chain that delivers excellence in all corners of the globe. Staying at the local spots are great, but sometimes you want to guarantee a great stay with a chain that you know can do the job.
The Four Seasons Houston is outfitted with top-of-the-line amenities and one of the centerpieces is the pool. It is an immaculate landscape that is a great perk to have. Southern Texas gets very hot in the summer, so that pool will come in handy.
There is also an excellent restaurant on-premises, so you will not have to go far for a great meal.
Hotel details
Address: 
1300 Lamar Street, Downtown, Houston, TX 77010, United States of America.
Guest rating:
4.4 out of 5
Price per night:
From $410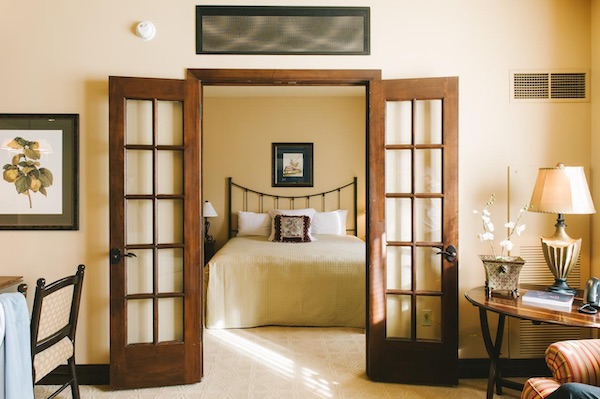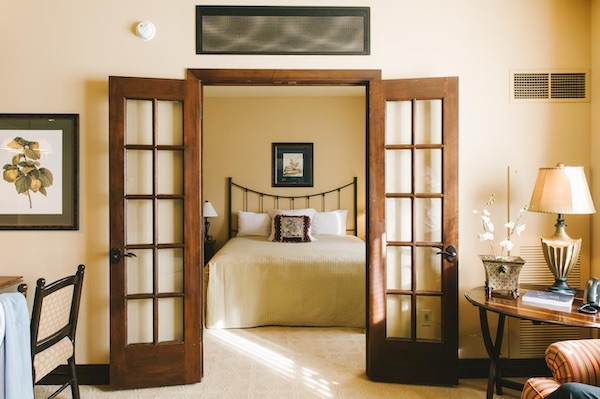 Hotel Granduca Houston
Uptown Houston is the place to be when it comes to luxury. A lot of the top spots in terms of accommodations and shopping is situated in Uptown. Inherently, this makes it a great place for you to stay. The Hotel Granduca Houston is one of those top options.
Whenever traveling to a new location, enjoying the nightlife is an activity that is at the top of many people's priorities. A great perk of this hotel is that there is a really cool nightlife scene that can be found in the actual hotel. The combination of open space, the bar, and the pool make the Granduca an excellent spot to enjoy your night at.
Hotel details
Address: 
1080 Uptown Park, Houston, TX 77056, United States of America.
Guest rating:
4.5 out of 5
Price per night:
From $269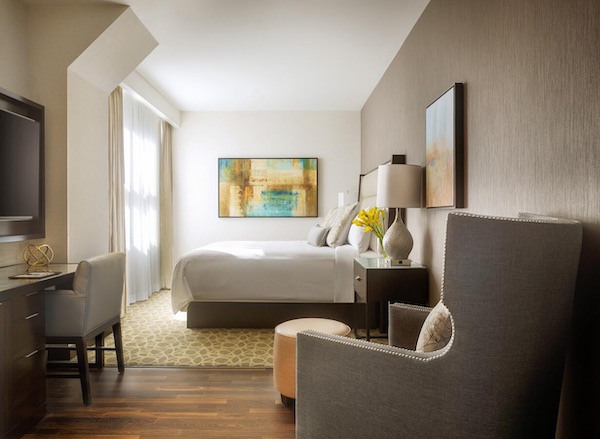 JW Marriott Houston Downtown
As the name implies, the JW Marriott Houston Downtown is located Downtown. Being in the city's center is a big perk for a number of reasons. One perk is the ability to access other areas with ease. Being Downtown gives you easy access to some of Houston's coolest features.
With the location comes a certain buzz. The area is very busy and business-heavy. So, if you are in town on business or just want to be in the heart of the action, Downtown may be worth it to you. All of this considered you have quick access to the best clubs, bars, and restaurants that call Houston home.
Hotel details
Address: 
806 Main Street, Downtown Houston, Houston, TX 77002, United States of America.
Guest rating:
4.4 out of 5
Price per night:
From $200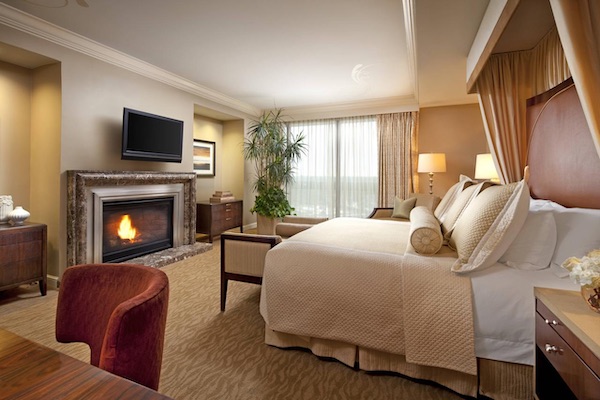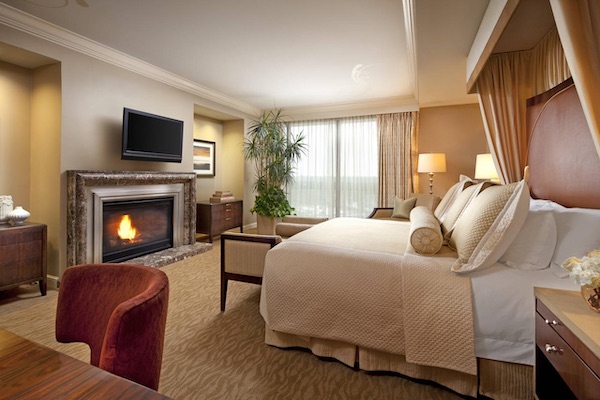 The St. Regis Houston
To round out our list, there is St. Regis Houston. This is a great spot that mends functionality, fashion, and luxury all in one place. This is something that is difficult to accomplish.
It is outfitted with a gorgeous patio and pool area that is perfect for relaxing. Rooms are simple, yet elegant. Overall, the feel of St. Regis is inviting while still having top-notch features. If your budget allows, you can upgrade to a suite that is ultra-luxurious and grand in its own right. No matter what you go with, St. Regis has a great location, in-house amenities, and a culture that is inviting for anyone.
Hotel details
Address: 
1919 Briar Oaks Lane, Houston, TX 77027, United States of America
Guest rating:
4.3 out of 5
Price per night:
From $215
About our luxury hotel recommendations in Houston
We are a travel research company. Our team helps you discover the best luxury hotels in Houston by researching the internet for you. We have also visited some of these places. Hence, it's not just our opinion, it's the opinion of many travelers who have been there before you. We make it easy for you to find out about the most luxurious and exclusive 5-star hotels in the city.
Please note, we only list hotels that have an aggregated guest review rating of at least 4.0 out of 5. We aggregate all reviews from different booking sites and other unbiased review websites. Hence, you can be certain all hotels listed above offer you a great stay in Houston.
Best price guarantee
We partner with Hotels.com and Booking.com to make sure you get the best price for your stay in Houston! Both sites offer price matching. That means you pay the lowest prices for your stay. If you find a cheaper offer on another website for the same luxury hotel in Houston at least 24 hours before check-in, contact them to claim a refund of the difference!
Top 5 luxury hotels in Houston
Now that you've gone over this guide, let's summarize it. We got to know what the best 5-star hotels in Houston are thanks to thousands of guest reviews and tips from travel experts:
More Houston guides
If you like the advice we've given you above, make sure to check out some of our other articles about Houston: