Hong Kong is a bustling metropolis on China's southern coast. This densely populated city sprawls across Hong Kong Island and the Kowloon peninsula. While it is one of the world's busiest cities, it perfectly embodies the Chinese concept of yin and yang. Ancient Chinese philosophers created this concept to show that opposite forces can be complementary, and Hong Kong exemplifies this.
On the one side, you have an ultra-modern atmosphere packed with skyscrapers. One of the best places to see this spectacular skyline is from Victoria Harbor. Visitors can take advantage of the city's premier shopping and dining opportunities that this urban destination offers while there.  However, there is also another side to Hong Kong. There are beautiful urban parks everywhere and over 600 religious shrines scattered throughout the city.
If you plan on visiting this dazzling city of contrasts, here are the five best boutique hotels in Hong Kong.
Tuve
Just off of Causeway Bay on Hong Kong Island is Tuve, a sleek boutique hotel with some serious 007 vibes. Step into the lobby, and you'll feel like you are on a top-secret mission. Its slightly moody but bright atmosphere was inspired by photographer Kim Høltermand's Lake Tuve photo series.
Tuve has a lot to offer other than making you feel like you're in a James Bond movie. Its central location puts you right at the heart of high-fashion boutiques, bustling market stalls, and Victoria Peak.  Inside, you'll find 64 tastefully decorated minimalistic rooms to lay your head down at night. There's currently no restaurant, but there's tons of food nearby!
Guests appreciated its tranquility, central location, and helpful staff.
Hotel details
Address: 
16 Tsing Fung St, Causeway Bay, Hong Kong.
Guest rating:
4.4 out of 5
Price per night:
From $130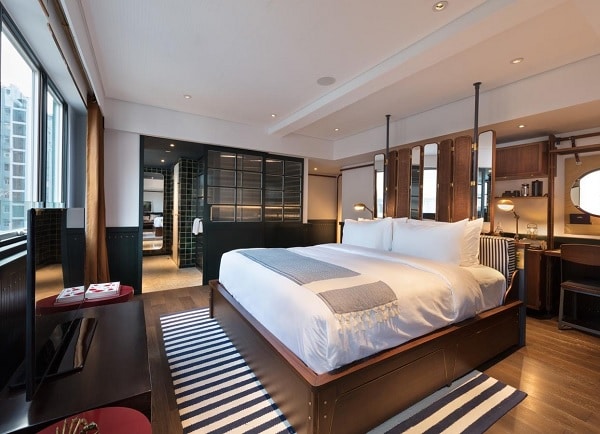 The Fleming
If you're looking for something vibrant and inspired, The Fleming is your place. This hotel, inspired by Hong Kong's Star Ferry, is tucked within Hong Kong Island's Wan Chai neighborhood.
Its design expertly blends maritime, art modern, and retro-industrial design, providing guests with a unique aesthetic reflective of its seaside location. Each of its 66 rooms has art deco furnishings, industrial brass details, green wall paneling, and emblematic maritime stripes. While the facility doesn't have a gym, guests can access a state-of-the-art one down the street. Hungry guests can visit the Osteria Marzia, which fuses chef Luca Marinelli's native Italian cuisine with local ingredients. The restaurant also has a bar.
Visitors loved the convenient location, excellent service, and iconic design.
Hotel details
Address: 
41 Fleming Rd, Wan Chai, Hong Kong.
Guest rating:
4.3 out of 5
Price per night:
From $181
One 96
Nestled into the heart of Hong Kong Island's Sheng Wan district is One 96. Sheng Wan is an up-and-coming hipster destination with diverse dining, trendy coffee shops, and unique cocktails.
One 96's 29 full-floor suites are a marvel in a city with some significant space constraints. You have all the advantages of a penthouse suite at this location – no neighbors, excellent views, and plenty of space. Each room has a kitchenette, a washing machine and dryer, and a dining area, making it feel more like an apartment than a hotel. While there's no hotel dining, four local partner restaurants provide breakfast for guests, and there are plenty of nearby eateries.
Highlights are its spacious rooms, panoramic views, and entertaining neighborhood.
Hotel details
Address: 
196 Queen's Road Central, Hong Kong, Hong Kong.
Guest rating:
4.5 out of 5
Price per night:
From $130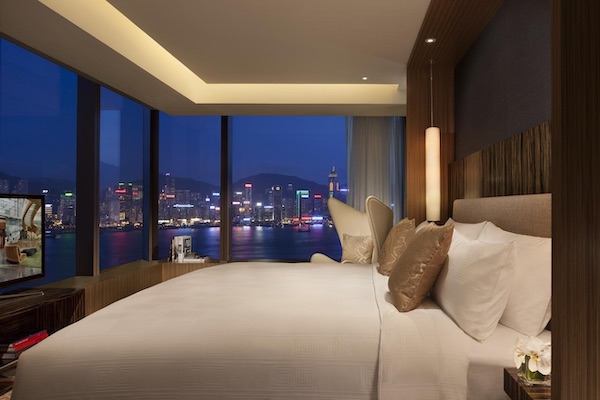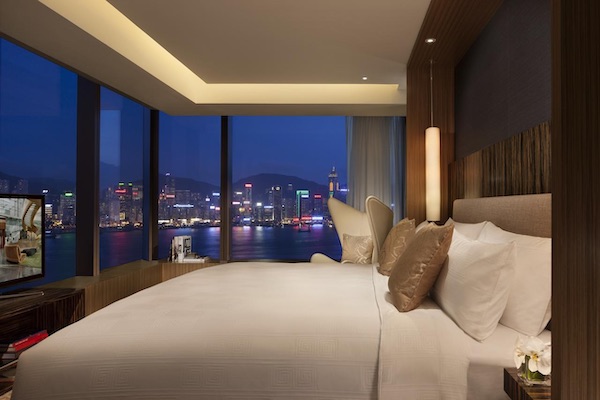 Hotel ICON
On the Kowloon side of Hong Kong is Hotel Icon, a large hotel within the Tsim Sha Tsui East neighborhood. Staying in Kowloon will give you a more local experience than staying on Hong Kong Island. The area has plenty of hustle-and-bustle, neon signs, and tasty restaurants.
You'll have no problem finding a suitable room within one of its 262 choices. Rooms on floors 23-29 have the best harbor views. Club rooms or suites have access to the Above & Beyond lounge, which has snacks and drinks all day, free breakfast, and pre-dinner appetizers. All guests have access to some fantastic dining at one of the hotel's three mouthwatering restaurants.
People enjoyed the charming staff, spectacular rooms, and excellent amenities.
Hotel details
Address: 
17 Science Museum Road, Yau Tsim Mong District, Hong Kong.
Guest rating:
4.6 out of 5
Price per night:
From $120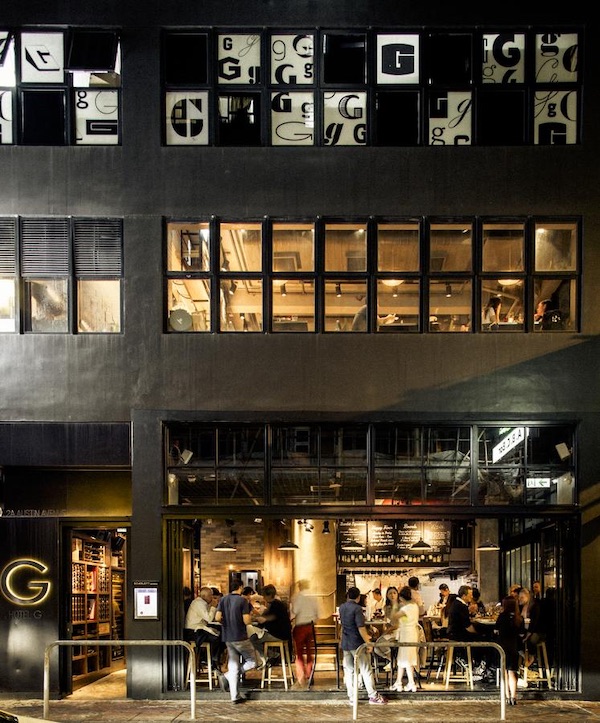 Residence G Hong Kong
Another excellent hotel choice in Kowloon is Residence G Hong Kong. You can find this high-quality boutique hotel within the exciting Tsim Sha Tsui district. Step out into this neighborhood, and you'll find no shortage of hidden gems, fascinating museums, and cultural facilities.
Residence G offers five types of accommodations – "good rooms," "greatest rooms," "great rooms," "greater rooms," and penthouses. All are simply but tastefully designed, a breath of fresh air in an over-the-top city like Hong Kong. Its onsite services are generally minimalistic but very comfortable. Guests have access to a lounge and a workstation. Additionally, Residence G has a delicious restaurant, Scarlett, serving up French bistro classics.
Guests raved about the fantastic value, friendly staff, and tasty dining.
Hotel details
Address: 
2.2A Austin Avenue, Yau Tsim Mong District, Hong Kong.
Guest rating:
4.0 out of 5
Price per night:
From $50
About our boutique hotel recommendations in Hong Kong
We are a travel research company. We help you discover the best boutique hotels in Hong Kong by researching the internet for you. It's not just our opinion, it's the opinion of many travelers who have been there before you. We make it easy for you to find out about cool design hotels and unique design hotels in the city. Some of them might be so romantic you might not want to leave your room.
Please note, we only list hotels that have an aggregated guest review rating of at least 4.0 out of 5. We aggregate all reviews from different booking sites and other unbiased review websites. Hence, you can be certain all hotels listed above offer you a great stay in Hong Kong.
Best price guarantee
We partner with Booking.com and Hotels.com to provide you with the lowest price guarantee on your stay in Hong Kong! Both those websites offer price matching. That ensures that you are paying the lowest price available online. If you find a cheaper offer on another website for the same cool hotel in Hong Kong at least 24 hours before check-in, contact them to claim a refund of the difference!
Top 5 boutique hotels in Hong Kong
Before you go, let's summarize this guide. Based on thousands of guest reviews and tips from travel experts, these are the best boutique hotels in Hong Kong:
More Hong Kong tips
If you like our guide above, you should also check out our other articles about Hong Kong:
Best cheap hotels in Hong Kong
Best luxury hotels in Hong Kong