Miami is a fusion of different cultures that combine to make a truly epic city. The South Florida city is even a vacation for those who reside there as its beaches and nightlife provide a getaway from normal life 365 days a year. For tourists, Miami is a town of immense beauty. From the beaches with their crystal-clear waters to the art deco buildings that line Miami's historic streets, it is a one-of-a-kind American city.
The city's amazing weather makes it a top choice for vacations throughout the year. Temperatures in Miami rarely drop below 75-degrees Fahrenheit (24-degrees Celsius). Whether you want to explore Miami during summer or winter, there is always something to do.
The neighborhood you choose to stay in can offer a wealth of activities, accommodations, and bars and restaurants to discover. No matter what you are looking for on a vacation to Miami, you can find an area to stay that ticks all of the boxes. As Will Smith once said, "Bienvenidos a Miami!"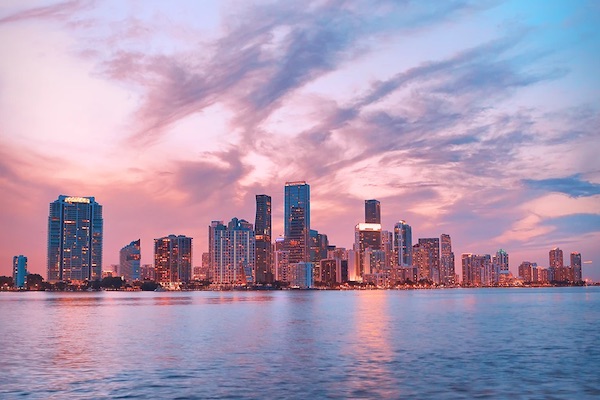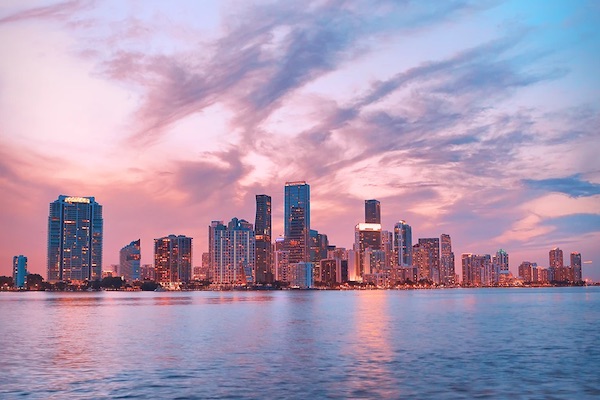 Downtown Miami
Downtown Miami used to be the heart and soul to nights out in the city. However, like many American cities, many of the people that frequented Downtown and its establishments moved to the suburbs. Downtown Miami experienced a lull but after some much-needed regeneration, the area is now thriving once more.
The rebirth of Downtown has been fueled by new restaurants, bars, and condos. The additions of two massive museums, an arena and outdoor amphitheater has helped make Downtown the hottest area to visit for a concert, show, or exhibition. You will also find the top festivals in Downtown Miami. Miami's Design District is located in the area. It is a trendy part of Downtown with its own hub of bars, cafes, and restaurants to explore.
Free public transport takes people in and out of Downtown making it easy to move about. Although the area is still experiencing a rebirth, it is a great place to stay during a vacation to Miami.
Best place to stay in Downtown Miami
Eurostars Langford Hotel. Address: 121 SE 1st St, Miami, FL 33131, USA.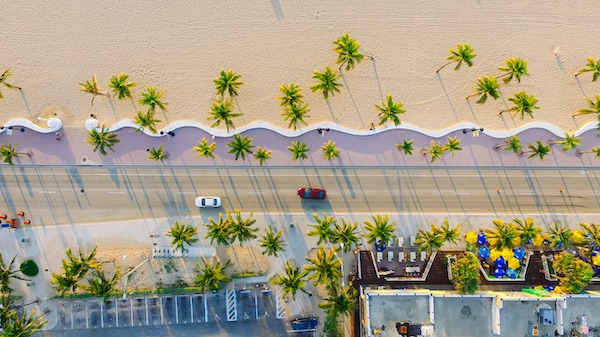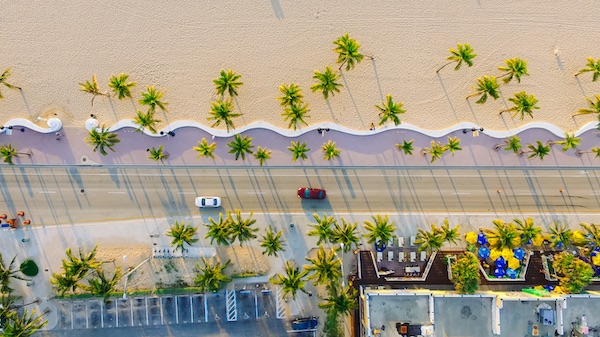 South Beach
Images of South Beach are what come to mind when most people think of Miami. South Beach is the southernmost part of Miami Beach and runs about 2.5 miles in length. It is a neighborhood flush with locals and tourists walking, cycling, and cruising down the street.
South Beach was long known for its bars and cafes that allowed customers to walk in off the beach in sandals for a cold drink or bite to eat. However, in recent years, South Beach has seen a change. It is more diversified than it was in the early 2000s. Its popularity with locals has increased and now they seek out South Beach rather than avoid it.
The variety of bars, restaurants, and nightclubs have increased and the neighborhood boasts world-class dining options and chic cocktail bars. Gone are many of the dives that used to populate South Beach. In their places are more exciting options unique to the neighborhood.
While Downtown Miami is ideal for anyone seeking events, festivals, and the like, South Beach is the place to go for exciting nightlife. If you want to get the most out of a night out in Miami, then you must do it in South Beach.
Best place to stay in South Beach
The Betsy Hotel South Beach. Address: 1440 Ocean Dr, Miami Beach, FL 33139, USA.
Cheaper alternative:
Room Mate Lord Balfour Hotel. Address: 350 Ocean Dr, Miami Beach, FL 33139, USA.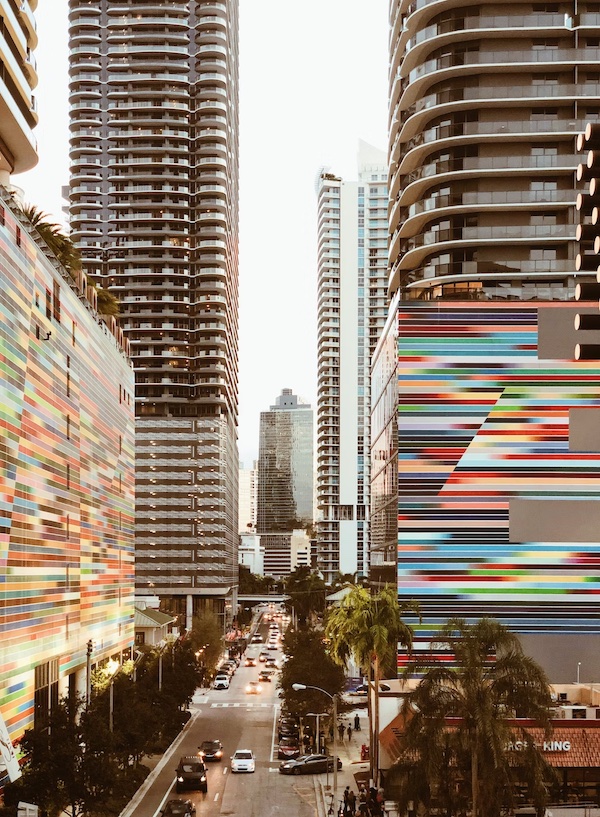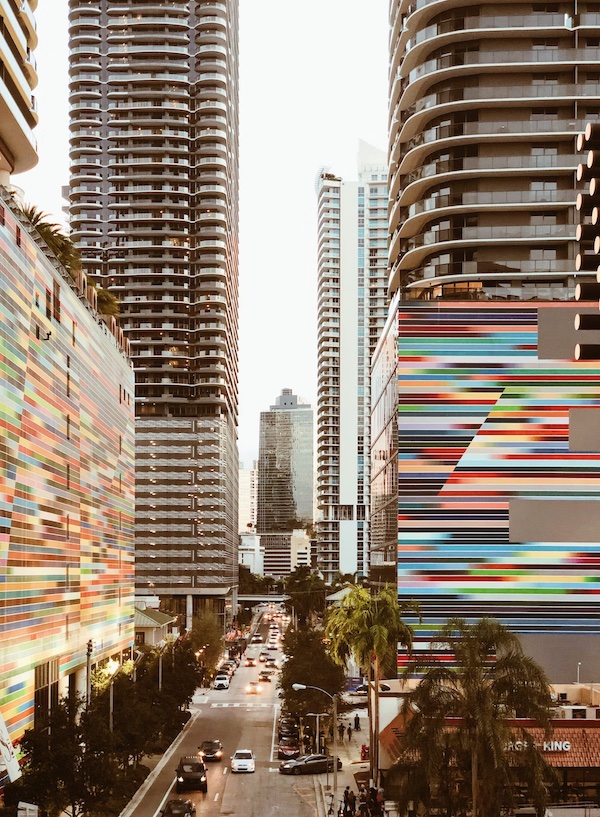 Brickell
Brickell has been labeled as Miami's "Coolest Neighborhood" by locals and tourists alike. What makes Brickell the coolest place to stay in Miami? It is one of Miami's fasted growing neighborhoods. Some have described Brickell as a piece of Manhattan in Miami. Part of the reason for the description is due to Brickell being the city's financial district.
Money is streaming into Brickell and much of the area is brand-new. The neighborhood experiences nearly non-stop construction as new skyscrapers and condos continue to go up. Due to the number of new buildings and financial institutes in Brickell, the area is overlooked by some tourists. Under the surface of new buildings is a host of independent bars and boutiques.
Brickell is renowned for its restaurants. You will find upscale bistros and rooftop restaurants for fine dining. Brickell's growth has made it a premier area in Miami for restaurants, bars, and hotels to launch a location. You will be able to find almost anything you need to stay in Brickell.
Best place to stay in Brickell
East Hotel. Address: 788 Brickell Plaza, Miami, FL 33131, USA.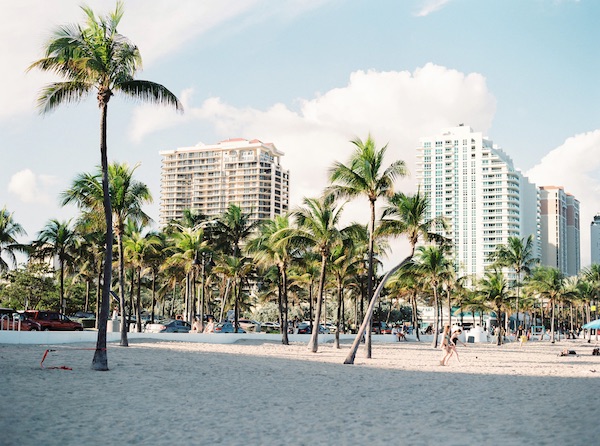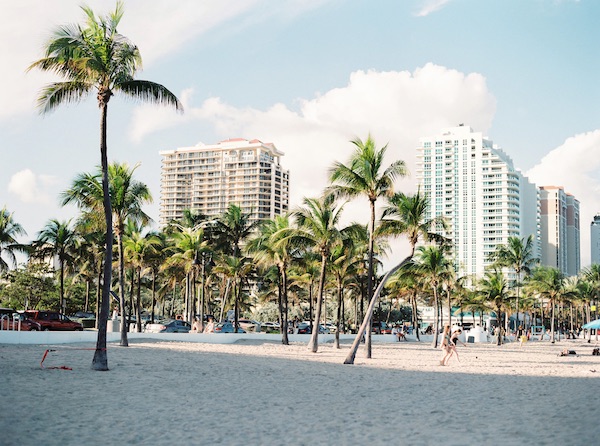 Miami Beach
If you are on a budget and you are looking for low-cost accommodation, Miami Beach could be your destination. Miami Beach isn't actually part of Miami, but the island town is connected to the city via a bridge.
Miami Beach is a small barrier island that lies east of Miami city. If you are looking for art deco buildings, neon lights, and cool beer bars, then Miami Beach shouldn't be overlooked. Miami Beach is the main destination for backpackers and individuals on a budget. You can find hostels and cheaper accommodation in the area to save cash for other activities in Miami.
Miami Beach isn't just for travelers looking to save cash, however. The area's rise in popularity has brought about an increase in new hotels and popular eating establishments. Some locals claim that Miami Beach and Mid-Beach are better party spots than South Beach. If the locals make the claim, then it must be true.
Best place to stay in Miami Beach
Resort Fontainebleau. Address: 4441 Collins Ave, Miami Beach, FL 33140, USA.
Cheaper alternative:
Hotel Croydon. Address: 3720 Collins Ave, Miami Beach, FL 33140, USA.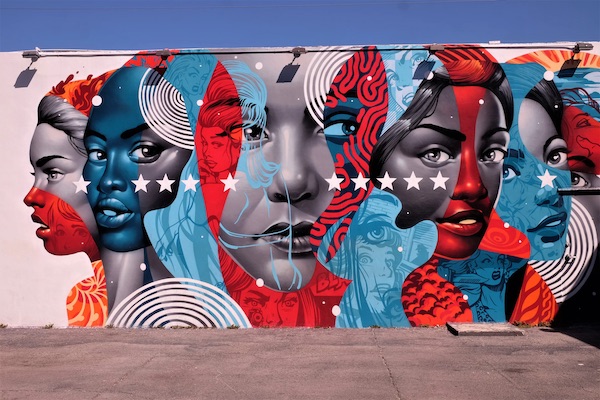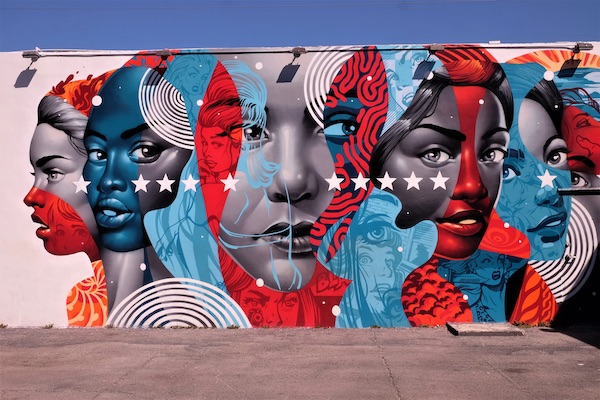 Little Havana
Little Havana is teeming with culture. It is a neighborhood packed with authentic Cuban cafes and restaurants. The food found in Little Havana is top-notch and cannot be beaten by any other area of the city. At least, if it is authentic Cuban and Latin food you want to eat. Little Havana also has exciting hotels from boutiques to worldwide chains.
Miami's Little Havana was established in 1960 when refugees from Cuba fled the country and Fidel Castro's reign. The area saw many of the immigrants establish businesses as they brought their culture with them to Miami.
Much of Little Havana is being preserved today. The neighborhood's original architecture has been saved thanks to the National Trust for Historic Preservation. The buildings in Little Havana are colorful, the street parties and festivals are vibrant, and the food is to die for. If Latin culture is something you want to get more in touch with, then booking a hotel in the area is a must for your Miami vacation.
Best place to stay in Little Havana
Life House Little Havana. Address: 528 SW 9TH AVE, Miami, FL 33130, United States of America.

Where travel critics stay in Miami
Want to know where travel critics from publishers like The New York Times, Frommer's, Fodor's and Lonely Planet stay in Miami? Check out our overview of all recommended hotels, hostels and B&Bs in Miami.
Budget
"This hip hotel-hostel with both private and shared rooms anchored by Broken Shaker, Miami Beach's most popular cocktail bar, is something of an anomaly; at once one of Miami's trendiest and most affordable hotels. There is a lush, inviting courtyard and pool courting Miami Beach locals, as well as 27 Restaurant."  — Telegraph.
Address: 2727 Indian Creek Drive, Miami Beach, FL 33140, United States of America.
Mid-range
"If you don't need to be within walking distance of the sand and surf, consider the mainland's Vagabond Hotel, a 1950s roadside inn given a retro-chic overhaul." — New York Times.
Address: 7301 Biscayne Boulevard, Miami, FL 33138, United States of America.
Luxury
"The imposing neo-Spanish-colonial pile, rising regally over a 150-acre Coral Gables spread and dating back to city founder George Merrick's original plan in 1926, has seen a lot of history since, to this day regularly hosting heads of states, CEOs, and celebrities." — Frommer's.
Address: 1200 Anastasia Ave, Coral Gables, FL 33134, USA.
FAQ: Miami hotel recommendations
If you're looking for a budget, boutique, or luxury hotel in Miami, or maybe your travel plans require a splendid hostel? Want to know which hotel serves the best breakfast? Here are all those answers and more about where to stay in Miami.
What is the best budget hotel in Miami?
If you're looking for a cheap hotel in Miami, then book The Vagabond Hotel. It's an excellent budget hotel offering great value for money. It's in a good location, it's been recommended by travel experts and the hotel has excellent customer reviews. Make sure you check our shortlist of the best cheap hotels in Miami.
What is the best boutique hotel in Miami?
You like some luxury but don't like the famous chain hotels. If you're looking for the best boutique hotel in Miami, you should check out The Betsy South Beach. It's a very cool hotel that has been highly recommended by travelers and experts. Also check out our list of the best boutique hotels in Miami, it's a manually curated list of the most unique and romantic hotels in the city.
What is the best luxury hotel in Miami?
If money isn't a problem and you're looking for a luxury hotel in Miami, then go for Four Seasons at The Surf Club. The hotel offers excellent service, it's in a top location, it has been rated very highly by previous guests and renowned travel critics have recommended it. Make sure you check our shortlist of the best luxury hotels in Miami, it's a manually curated list of the most exclusive 5-star hotels in the city.
What is the best hostel in Miami?
If you're looking for a great hostel in Miami, then you should check out Hostel Freehand. The hostel has magnificent reviews by backpackers, it has been recommended by well-known travel experts and it's in a good location. Also check out our guide about the best hostels in Miami.
Which Miami hotel offers a great rooftop bar?
Looking for a great view while having a drink? Try Hotel East or Eurostars Langford Hotel, both excellent rooftop bars with views of Miami.
How much does it cost to stay in a Miami hotel?
Staying in Miami Beach isn't cheap. For a 3-star hotel, you have to pay around $160 per night and for a 4-star hotel, you would be looking at $300 per night. If you're after a luxury 5-star Miami Beach hotel then you can expect to pay around $550 per night.
Which Miami hotel offers great views?
If you're looking for a room with a view, then try Hotel East or Hotel Mandarin Oriental. Both offer remarkable views of Miami according to recent customer reviews.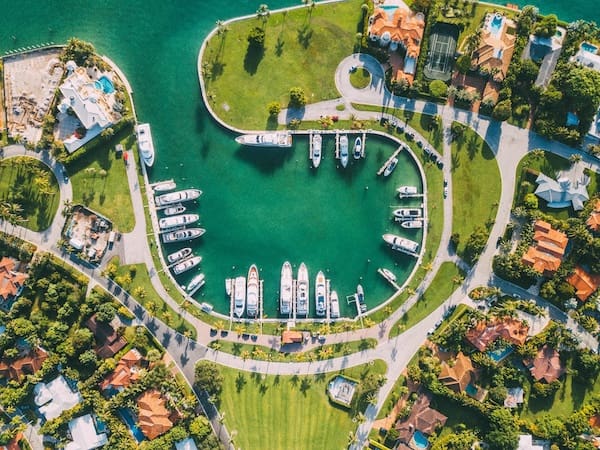 Best time to visit Miami
With an average temperature of 75F (24 °C), Miami is a great city to visit year-round. The best time to visit Miami depends on what kind of experience you're looking for.
From December to April, you'll find mild temperatures and plenty of sunshine. This is the peak tourist season and you'll find many outdoor activities, such as beach volleyball, snorkeling, and sailing.
From May to November, Miami's temperatures are warm and humid. The rainy season begins in late May and continues until October, so you might want to consider a shorter trip during this time. If you don't mind the heat and humidity, you'll find plenty of things to do in Miami during this time, including plenty of outdoor activities.
There are also many festivals and events that take place during this time, such as the Calle Ocho Festival, the Coconut Grove Arts Festival, and the Miami International Film Festival.

Best things to do in Miami
There are plenty of things to do in Miami and surrounding areas, including day trips, attractions, museums, sightseeing tours and many other activities. Here's our list of 3 things you should definitely do when you're in and around Miami:
Speedboat Sightseeing Tour of Miami
Cruise the Miami coastline 'Miami Vice-style' on this speedboat cruise. Settle into your plush seat as your expert captain pilots the speedboat down the sandy shoreline, where you can view Fisher Island and Star Island's collection of multi-millionaire and celebrity homes. Price: $40. More info.
Everglades National Park Airboat Tour and Wildlife Show
Experience South Florida's premier Everglades and alligator adventure. Take an educational and exciting airboat tour of the National Park. See a wildlife show with the opportunity to hold a baby gator. Price: $19. More info.
Miami Combo Tour: City Sightseeing, Biscayne Bay Cruise and Everglades Airboat Ride
Escape to the wilderness of the Florida Everglades and see Miami by bus and boat on this guided, full-day, city sightseeing adventure. This exciting full-day combo package includes a coach tour around downtown Miami and beyond, plus a cruise on the crystal clear waters of Biscayne Bay. Price: $68. More info.
Deciding where to stay in Miami
In conclusion, this travel guide has covered the best areas and hotels in Miami and how to get around. Now it is up to you to decide which area suits your needs the most.
Top 5 areas to stay in Miami
Downtown
South Beach
Brickell
Miami Beach
Little Havana
As you have seen in this travel guide, there are a lot of things to explore, and deciding where to stay in Miami is important. Whether you stay in Downtown, South Beach, Brickell, Miami Beach, or Little Havana, all those neighborhoods are in good locations.
The atmosphere of the area, whether you travel for leisure or business, whether you travel with your family or friends, and proximity to the attractions you prefer to visit should probably be the deciding factors. Whatever your preference is, you'll have a great time in Miami.
Check out our other guides about the best places to stay in Miami: