In the United States, there are few cities with a stronger millennial, backpacking crowd than Portland. With a certain weirdness and unique personality, Portland, Oregon can be a great launching point to experience many areas along the west coast.
With mountains, the ocean, dense forests, and urban landscapes surrounding this one area, Portland is a really interesting place. If you are prominent in business, you will most likely find yourself here at some point as it is a hub for many large corporations. If that is the case, there are some great business hotels in the area.
If you find yourself in Portland for some fun, one of the best ways to stay is in a hostel. Hostels are cheaper, with different accommodations that focus on keeping it cheap and simple. However, they are not all created equal.
So, here are three of the best hostels in Portland.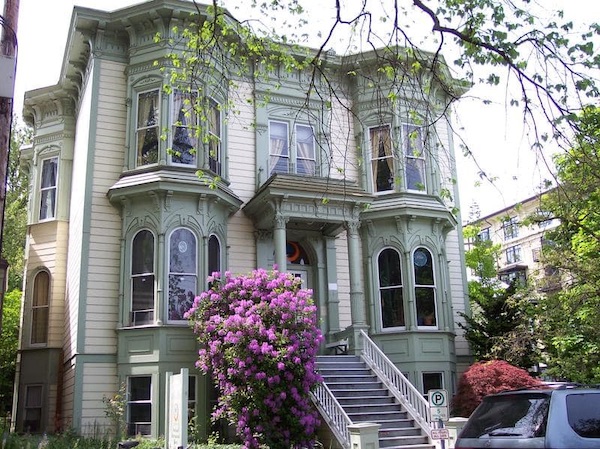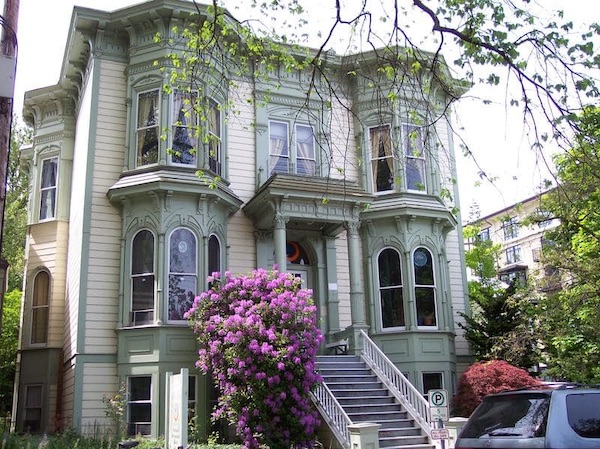 HI Portland-Northwest
Also known as Hostelling International, HI is the leading hostel chain in the world. Almost every big city has a branch of that brand. Portland is no exception. The HI Portland-Northwest location is an awesome hostel option that is worth considering.
Staying at the Northwest brand specifically puts you right in the heart of some awesome Portlandian action. Sitting in the Nob Hill district, the youth and vibrance cascade all around you. So, if you want to be right in the middle of the fun, this is a great location. It is also not far from Downtown Portland, so getting to that area of town is a breeze.
One cool feature of this hostel is the bar and restaurant that is right on site. This is something that not all hostels have, so having the option is a big deal. The area is known as the leafy gardens and has a BBQ joint with a bar.
There are also some great amenities offered during your stay. Some of which include free breakfast, access to refrigeration, laundry facilities, free internet, and much more. You are really getting a good value when staying at the HI Portland-Northwest!
Hostel details
Address: 
479 NW 18th Avenue, Oregon, Portland, USA.
Guest rating:
4.7 out of 5.
Price per night:
from $27.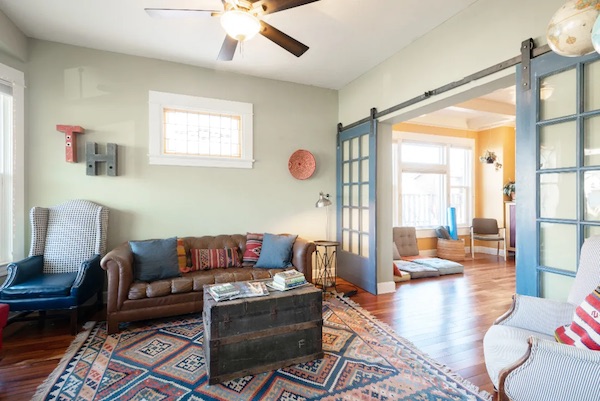 Travelers House
If your main use for a hostel is merely meant to access some of the cooler hotspots of Portland, then the Travelers House is a perfect option. Because of its central location, you can easily access some of Oregon's best nightlife. This is a huge perk for those who want it to be. Some of the city's best food options are also within striking distance, so the options are there for the taking.
You also don't want to be staying in a hostel that is criminally outdated and no good for the modern visitor. This is not the case when talking about the Travelers House. It has the charm and features of a standard hostel with a modern twist that transports you to our generation.
This is a pretty highly-rated hostel and it is mainly because of the long list of amenities that are either included in the stay or can be added on. Some of the free perks include breakfast, parking, internet access, linens, and city maps.
Some free and potentially upgraded features include access to refrigeration, 24-hour security, a mini supermarket, board games, and many others.
Hostel details
Address: 
710 N Alberta St, Portland, Oregon, USA.
Guest rating:
4.8 out of 5.
Price per night:
from $31.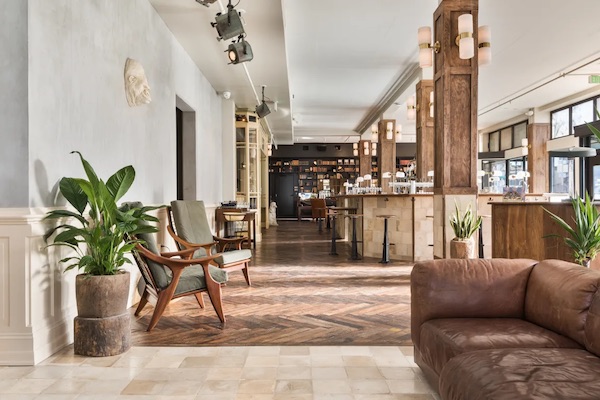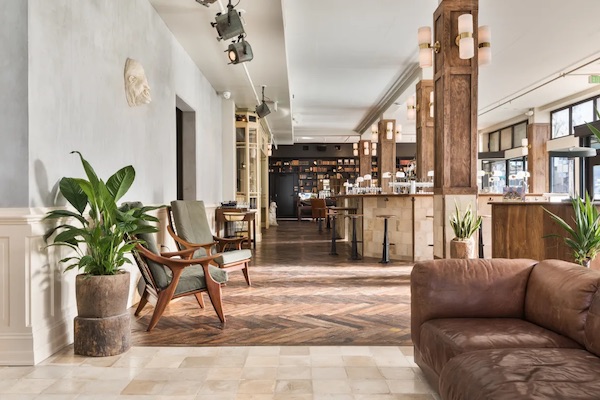 KEX
Staying right in the heart of downtown Portland is an awesome way to experience the true heart of the city. The final hostel on our list is KEX, and it is right in the middle of the action. If you don't want to waste any time getting right to the true identity of Portland, this is a very good option.
One really cool feature that is not found on a vast majority of hostels is a rooftop terrace that offers 360-degree views of the immediate area. Getting a birds-eye view of Portland can give you a unique view of what is going on.
There is also a full-service restaurant right in the hostel. Known as Dottir, you can grab a great meal without having to venture out. A lot of hostels do not have food options, so picking one that does can be quite a nice perk.
When picking certain hostels, the specific living situation you are going into can sometimes be a bit dodgy. You often have to share common areas and living quarters to save on money. With the Kex option, there are both shared and private rooms. If you need to save some more money, go ahead and share a room. If you want some more privacy, that is also a good option.
Hostel details
Address: 
100 NE MLK Jr. Blvd, Portland, Oregon, USA
Guest rating:
4.8 out of 5.
Price per night:
from $27.
About our Portland hostel recommendations
Are you a solo traveler looking for a private room? Or a backpacker traveling around in a group wanting to stay in a cheap and cozy dorm? Above you will find the best hostels in Portland for all your needs.
Please note, we only list hostels that have an aggregated guest review rating of at least 4.0 out of 5. We aggregate all reviews from different booking sites and other unbiased review websites. Hence, you can be certain all hostels listed above offer an excellent value-for-money stay in Portland.
Best price guarantee
For our hostel recommendations, we work together with Booking.com and Hostelworld. These partnerships don't have any influence on the recommendations we make or on the order in which our recommended hostels are listed. The reasons why we have chosen to partner with these companies is that they're trustworthy, offer excellent service and they both apply the best price guarantee. This means you can claim a refund for the difference if you find your reservation cheaper on another website. It has to be for the same property, accommodation type, dates, cancellation policy and conditions, otherwise, you can't claim the refund for the difference. If you book through Booking.com then all you need to do is contact them at least 24 hours before your check-in date. If you book through Hostelworld you must claim the refund within 24 hours after you made the booking.
Top 3 hostels in Portland
To summarize again, based on thousands of guest reviews, these are the best hostels in Portland:
Why you should be careful when booking the cheapest hostel available
The cheapest hostels available are typically not in a great location. If you want to go sightseeing or go for a night out in central Portland, you probably end up having to pay for public transport or a taxi to get there. So your stay could end up being more expensive compared to a stay in a central location. For first-time travelers, we recommend staying central anyway, but also for frequent visitors, it's probably worth it to pay a bit more to stay in a central location.
Another reason why you shouldn't stay at the cheapest hostel is that the people staying at the cheapest hostels are often not the people that can afford to travel like you. Because a very cheap hostel is often cheaper than renting a flat, these places tend to attract migrant workers or local misfits. That's probably not the crowd you want to hang out with, especially if you're a solo traveler looking for friends.
The third reason why you should avoid the cheapest hostels is safety. Some of the cheapest hostels don't check IDs, don't ask for signatures, or only accept cash at check-in. The hostel won't know who is actually staying there.
Lastly, the service at these hostels isn't great. For instance, if you choose to store your luggage, your bags will be unattended in a public space. It won't be recorded anywhere or tagged and stored in a locked room.
Get to know the city better and check out our other articles about Portland:
Best boutique hotels in Portland