Denver, Colorado has grown so much in the last few years and has developed into a very popular city for all types of people. That being said, there are so many things to do all year-round for visitors.
Denver is a large city that has many different areas and sectors that all have their attractions and perks. No matter what brings you to the capital of Colorado, there will be a neighborhood that can cater to your needs. In the winter, snow sports are king, and in the summer, there are tons of outdoor and indoor attractions.
All of this considered, where you choose to stay is a pretty important decision. Although you will likely go outside of the neighborhood to visit certain attractions, you will want to stay close to your top priorities. Here are five of the best areas to stay in while visiting Denver!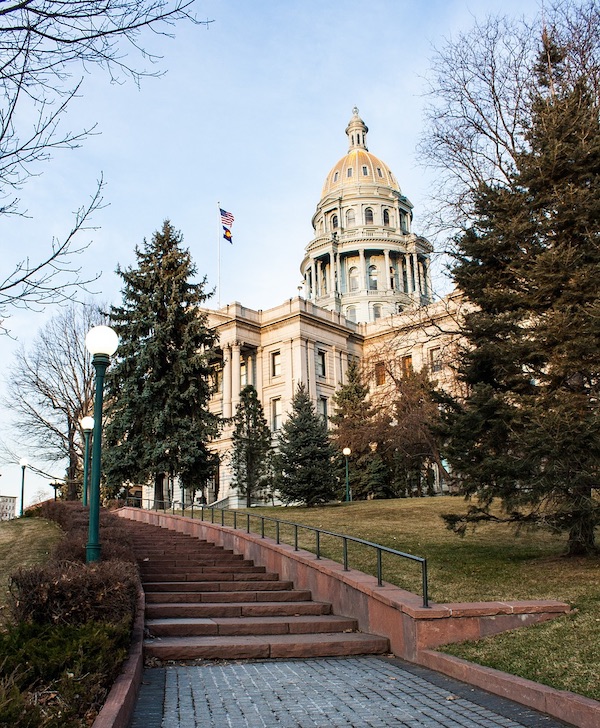 Capitol Hill
One of the best-rated areas to stay in all of Denver is Capitol Hill. If this is your first time coming to the Mile-High City, Capitol Hill is the place to be. This is because there is so much to do and you will see the beautiful side of the city.
You will also be right in the center of Denver, so any attraction that is on your list is not that far away. The main appeal of Capitol Hill is the historic vibe that is throughout the neighborhood. This is mostly because the Colorado State Capitol and the U.S. Mint are right here. Like with many capital cities, just exploring its history is a fantastic way to spend a day getting to know the area.
Although Capitol Hill is not known for its nightlife, there are some fantastic bars and restaurants located here. Once you grab a bite to eat and are ready to seize the day, you can step into some of the various museums and art galleries that call Capitol Hill home.
Best place to stay in Capitol Hill
The ART Hotel. Address: 1201 Broadway, Denver, CO 80203, USA.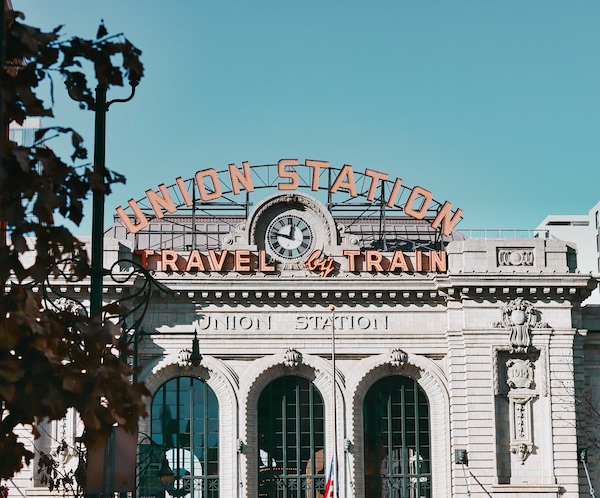 Lower Downtown
Along with Capitol Hill, Lower Downtown is another spot that will keep you right in the middle of all the action. The Broke Backpacker rates LoDo as the coolest neighborhood in all of Denver, and they are not wrong. There is a really good mix of bars, fine dining, museums, and art exhibits throughout the neighborhood. You will also see a well-balanced mixture of contemporary amenities and traditional architecture that makes this area truly unique.
There are so many things to do while staying here. For baseball fans, Coors Field is very close by, so if attending a Rockies game is a priority, there you go. Some other popular attractions include stopping by Union Station, relaxing at Commons Park, going to a nightclub, and so much more. There is no shortage of things to do while staying in LoDo. Even if you don't decide to stay here, you will probably find yourself in this neighborhood at some point.
Best place to stay in Lower Downtown
Kimpton Hotel Born. Address: 1600 Wewatta Street, Denver, CO 80202, United States of America.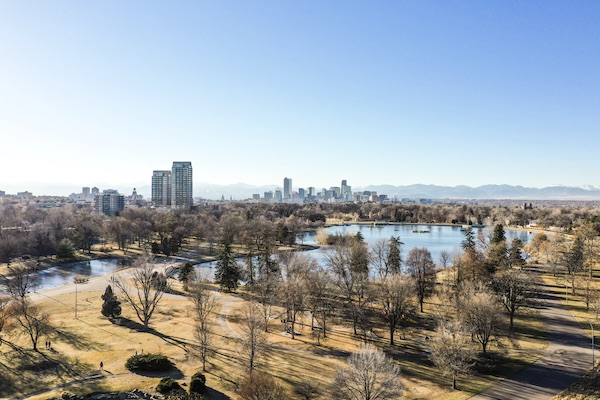 Uptown
To get the old-time Denver to feel, Uptown is a great spot to check out. This is because Uptown is one of the oldest areas in the entire city and has tons of beautiful buildings and architectural focal points. One of the best spots in Uptown is the Denver Zoo. This is complemented by the Museum of Nature and Science. These are just a couple of the attractions which make Uptown a safe, family-friendly neighborhood.
One of the focal points is 17th Avenue. This is a street full of small shops, cafes, restaurants, and nightlife opportunities. This is a rather charming street that will make you feel welcome and comforted despite being a visitor.
There is also the City Park that is over 300 acres and provides a fantastic green space in city life. Get in touch with nature while being in one of the most beautiful cities in the country.
Best place to stay in Uptown
Hotel Warwick. Address: 1776 Grant St, Denver, CO 80203, USA.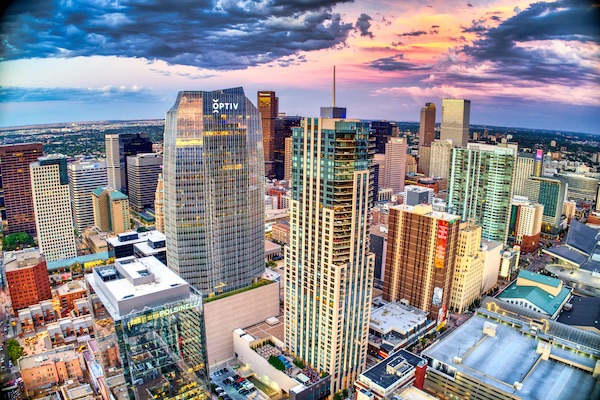 Central Business District
If going out on the town is why you find yourself in Denver, the Central Business District is for you. This area is just north of Capitol Hill, this is the place to be to party and have a good time. There are bars, restaurants, nightclubs, and music venues that line the streets of this neighborhood. In the summer, it is not uncommon to see people flooding the streets and the tunes of live music flowing about.
One of the best perks of the Central Business District is that there is something for people of all budgets. If going to a boujee nightclub and spending hundreds of dollars for an evening of fun is important to you, that can happen. On the flip side, there are several cheap, but still, fun bars that you provide a good time without the lofty bill.
During the day, you can do some shopping or visit the Downtown Aquarium. Although the nightlife is the focal point, there are still some normal attractions to visit.
Best place to stay in Central Business District
Brown Palace Hotel. Address: 321 17th St, Denver, CO 80202, USA.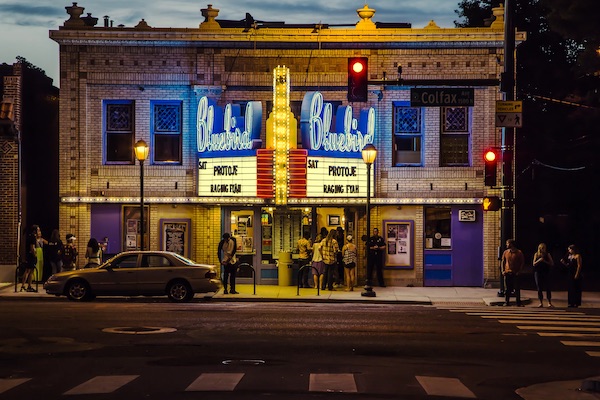 Cherry Creek
Just a few minutes' drive from LoDo and other Denver neighborhoods is Cherry Creek. This is one of the more upscale areas where accommodations will not be cheap. If you are willing to shell out some money to have a top-notch stay, look no further!
One of the perks that come with elegant hotels is fine dining opportunities. You can indulge in some of Colorado's most exclusive, best-rated restaurants. If you are going all out, why not take advantage of incredible dining options?
Yet another way to spend some money is by going shopping. This is a popular pastime as the Cherry Creek Shopping Center is located here and has great shopping and food options.
Once you soak in all of these features, be sure to kick your feet up and relax at Pulaski Park or the Cherry Creek Reservoir. These are some natural areas that you can enjoy to break up the monotony of high-class living.
Best place to stay in Cherry Creek
Halcyon Hotel Cherry Creek. Address: 245 North Columbine Street, Denver, CO, 80206, United States of America.

Where travel critics stay in Denver
Want to know where travel critics from publishers like The New York Times, Frommer's, Fodor's and Lonely Planet stay in Denver, Colorado? Check out our overview of all recommended hotels, hostels and B&Bs in Denver.
Budget
"This swanked-out hostel is an oasis for budget travelers. Stylish, modern and squeaky clean, dorms have themes – Aspen, Graffiti, Vintage Biker – and sleep five to 10 people in bunks. Mattresses are thick and duvets plush." — Lonely Planet.
Address: 1217 20th St, Denver, CO 80202, USA.
Mid-range
"The new Ramble Hotel in RiNo looks like a warehouse rehab with a handsome red brick exterior and double-height lobby. The new building houses Death & Co Denver cocktail lounge in the lobby, filled with tufted sofas and chandeliers." — New York Times.
Address: 1280 25th Street, Denver, CO 80205, United States of America.
Luxury
"The sumptuous Crawford Hotel sits atop the top three floors of Denver's recently re-imagined Union Station. Opened in 2014, following a major remodel of the building, The Crawford feels like a luxury hotel without any pretension." — Fodor's.
Address: 1701 Wynkoop St, Denver, CO 80202, USA.

Best things to do in Denver
There are a lot of things to do in Denver and surrounding areas, including day trips, attractions, museums, sightseeing tours and many other activities. Here's our list of 3 things you should definitely do when you're in and around Denver:
Discover Rocky Mountain National Park from Denver
Climb from the streets of the "Mile High City" to Rocky Mountain National Park, on a day trip that showcases the rugged beauty of Colorado's mountains. Price: $139. More info.
Denver: Customized Guided Tour
With these customized tours, transform your way of traveling to make it as much about the people you meet, as it is the places you see. Price: $30. More info.
Foothills Explorer Tour From Denver
The Denver foothills are packed with some of Colorado's best sights, from Red Rocks Amphitheater to Lookout Mountain and scenic Lariat Loop. Price: $69. More info.
Deciding where to stay in Denver
As you can see, there are a lot of things to explore, and deciding where to stay in Denver is important. Whether you stay in Lower Downtown, Cherry Creek, Central Business District, Uptown or Capitol Hill, all those neighborhoods are in good locations.
The atmosphere of the area, whether you travel for leisure or business, whether you travel with your family or friends, and proximity to the attractions you prefer to visit should probably be the deciding factors. Whatever your preference is, you'll have a great stay in Denver.
Check out our other articles about Denver:
Best boutique hotels in Denver