Prague is the capital of the Czech Republic and is so rich in culture, history, and many other aspects. European tourism is very deep and Prague is often overlooked by places like Brussels, Paris, and many others.
So, visiting this city is a great idea to take advantage of an underrated area that has a truly unique identity. There are some excellent things to do that will stand out amidst any European trip. So, if you are visiting Prague for business, pleasure, or a mixture of both, there is a ton to do and see.
When you can afford to spend a bit more money, luxury hotels are calling your name. Staying in this form of accommodation will elevate your stay to a more memorable level. Prague is the perfect city to go all out and see some incredible options within the city.
Here are the five best luxury hotels in Prague!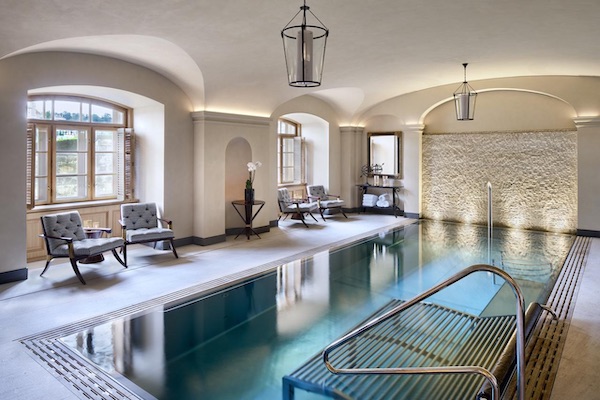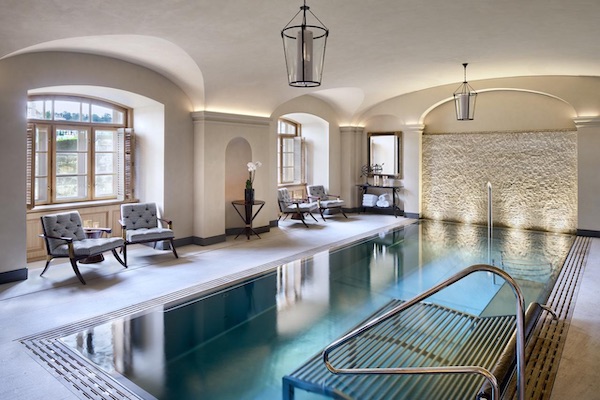 Four Seasons Prague
Four Seasons is a world-renowned hotel chain that focuses on excellence and luxury. The Four Seasons Prague is no exception. This is one of the top places to stay because of the hotel's reputation and location within the city.
One of Prague's biggest appeals is the old town feel that is exhibited through the cobblestone streets and stunning architecture. The Four Seasons is located in the heart of this area. The location puts you right by the Old Town Square which is a must-visit in Prague. So, its physical location is one of its biggest selling points.
Some of the other features include an indoor pool, spa, gorgeous rooms, and a delicious restaurant.
Hotel details
Address: 
Veleslavínova 2a/1098 , Prague, 110 00, Czech Republic.
Guest rating:
4.6 out of 5
Price per night:
From $490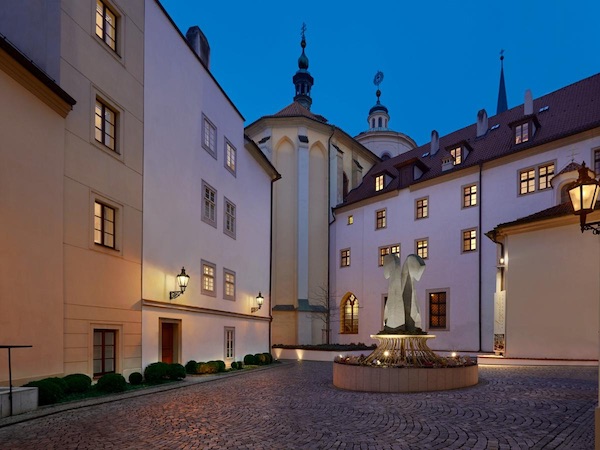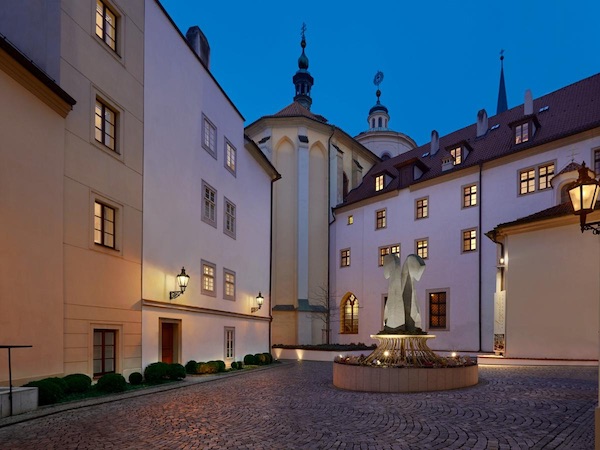 Augustine, a Luxury Collection Hotel
When people think of old-time Europe, one aspect that comes to mind is the castles and old structures that can define entire areas. The Augustine is located right by the Prague Castle in an area that partially transports you to that period of time while still enjoying modern luxuries.
There is so much history packed into this specific area that you cannot be bored. With 700-year-old bars and historic monasteries right there, you can keep busy for days.
As far as the hotel itself, there are about 100 rooms, so your experience is not super crowded, but also not too small. This is a good size that gives you the best of both worlds.
Hotel details
Address: 
Letenska 12/33, Prague, 11800, Czech Republic.
Guest rating:
4.6 out of 5
Price per night:
From $230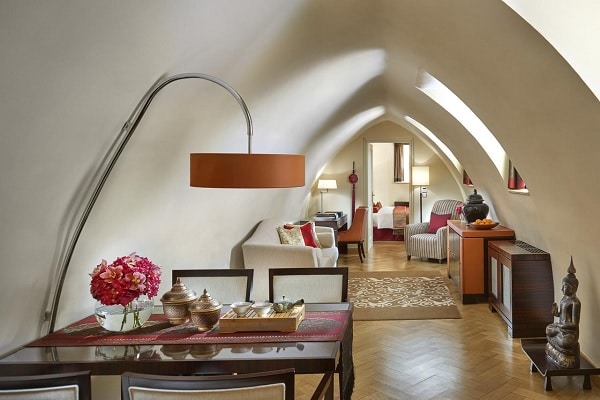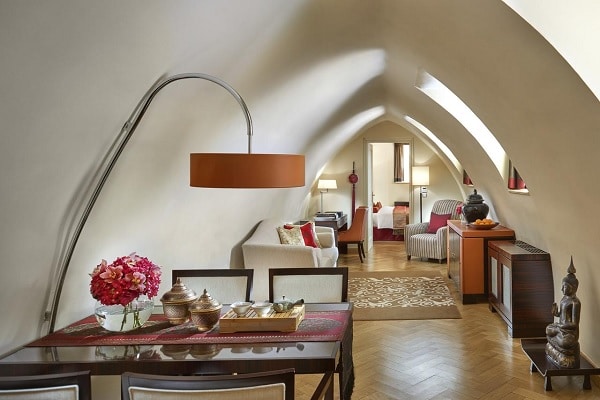 Mandarin Oriental Prague
The Mandarin Oriental Prague is a very interesting hotel because of the amenities you get given the location. Nestled into an area that was developed in the 1800s and before, this hotel provides a unique view of the old Prague with modern amenities.
For example, there is an old monastery very close by, but you can get world-class meals delivered right to your room from a simple phone call. The interesting juxtaposition of what happens inside the hotel and outside is a really cool perspective to have.
At the hotel, there is a spa, steam rooms, a great restaurant, a bar, and so much more. They spare no expense when it comes to providing amenities for guests.
Hotel details
Address: 
Nebovidská 459/1, 118 00 Malá Strana, Czech Republic.
Guest rating:
4.6 out of 5
Price per night:
From $350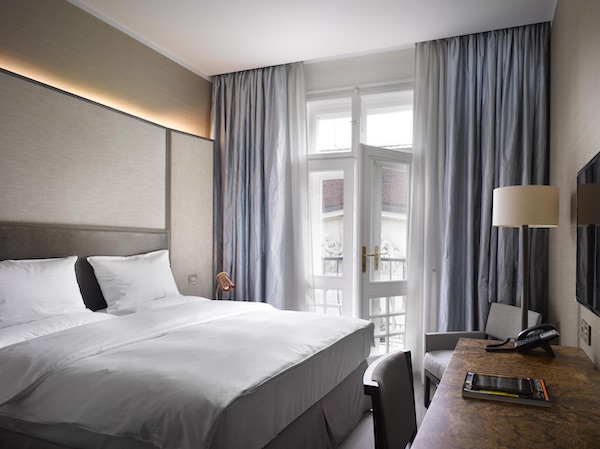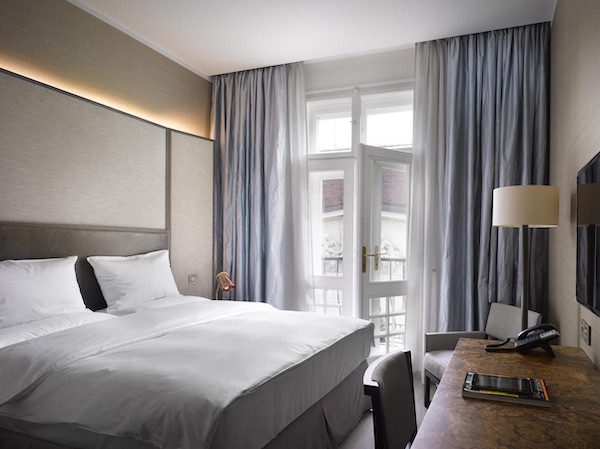 The Emblem Hotel
When well-known artists and entertainers come to Prague, The Emblem Hotel is one of the top places for them to stay. This makes this hotel a contemporary hub for art and culture. This is also one of the smaller hotels on this list, with just 59 rooms. This offers a more exclusive experience than some of the other options.
One of the Emblem's unique factors is the rooftop terrace. It is paired with a gorgeous and relaxing jacuzzi that is the perk thing to end your day with. There is also a spa where you can get amazing treatments and tap into the serene relaxation that is often needed for busy trips.
Hotel details
Address: 
Platnerska 19, Prague, 110 00, Czech Republic.
Guest rating:
4.5 out of 5
Price per night:
From $200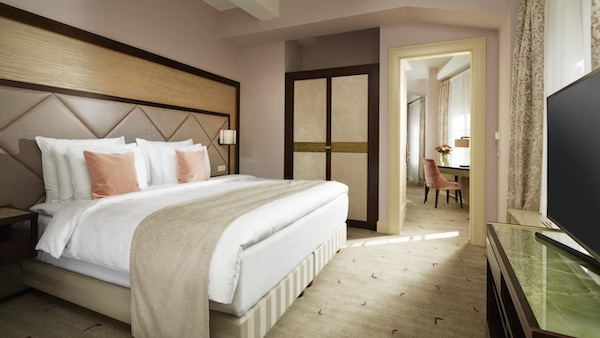 Aria Hotel Prague
To round out our list, there is the first Prague's first five-star luxury hotel, or so they claim. The Aria Hotel Prague delivers excellence and has been in the city for a long time doing so. Along with the longstanding history in Prague, the Aria hotel has a long list of amenities for you to take advantage of.
Some of the features include a Turkish bath, spa, sauna, restaurant, bar, rooftop terrace, and much more. This is the quintessential place for luxury in Prague. If you want that high-end experience, this hotel is a great starting point.
This is also where a lot of high-profile guests come to stay. So, you may just see someone famous during your trip.
Hotel details
Address: 
Trziste 9, Prague, 118 00, Czech Republic.
Guest rating:
4.7 out of 5
Price per night:
From $245
About our luxury hotel recommendations in Prague
We are a travel research company. Our team helps you discover the best luxury hotels in Prague by researching the internet for you. We have also visited some of these places. Hence, it's not just our opinion, it's the opinion of many travelers who have been there before you. We make it easy for you to find out about the most luxurious and exclusive 5-star hotels in the city.
Please note, we only list hotels that have an aggregated guest review rating of at least 4.0 out of 5. We aggregate all reviews from different booking sites and other unbiased review websites. Hence, you can be certain all hotels listed above offer you a great stay in Prague.
Best price guarantee
We partner with Hotels.com and Booking.com to make sure you get the best price for your stay in Prague! Both sites offer price matching. That means you pay the lowest prices for your stay. If you find a cheaper offer on another website for the same luxury hotel in Prague at least 24 hours before check-in, contact them to claim a refund of the difference!
Top 5 luxury hotels in Prague
Now that you've gone over this guide, let's summarize it. We got to know what the best 5-star hotels in Prague are thanks to thousands of guest reviews and tips from travel experts:
More Prague guides
If you like the advice we've given you above, make sure to check out some of our other articles about Prague:
Best boutique hotels in Prague