Toronto is Canada's largest city and attracts nearly 30 million tourists each year. The city is vibrant and multicultural. Not only does it attract people from all over Canada, but individuals from around the world relocate to Toronto.
Its vibrancy is part of the reason so many tourists visit the Canadian city. There is a lot to see and do on a visit. There are also a lot of bars, restaurants, and cafes to explore. Whether you are a culture vulture, shopaholic, foodie, or sports fan, Toronto has something for everyone.
Toronto has a neighborhood for all tastes. If you want to book a trip to the Canadian city, then don't overlook any of these areas to stay in Toronto.

Downtown
Downtown is the heart and soul of Toronto. It is the commercial and economic hub of Canada's largest city and it is the most vibrant part of it. Downtown is huge and offers a lot of options for travelers. Restaurants, bars, shopping, and Canadian heritage sites are all on offer in Downtown.
Not only is Downtown a trendy spot, but it is perfect for culture vultures. There are a host of landmarks and attractions within walking distance. Downtown is ideal for first-time visitors to the city. Its wealth of tourist attractions will please everyone from solo travelers to families.
Downtown is convenient for tourists. It allows you to reach various points of Toronto easily. You won't spend hours on public transport or stuck in a taxi commuting from one neighborhood to another. The Eaton Centre is one of the most popular destinations in Downtown. It is one of Canada's largest indoor shopping malls.
Other must-visit destinations in Downtown are Bellwoods Brewery, Ossington Avenue, and Allan Gardens Conservatory. You will find the best selection of five-star hotels in Downtown.
Best place to stay in Downtown Toronto
Le Germain Hotel Mercer. Address: 30 Mercer Street, M5V 1H3 Toronto, Canada.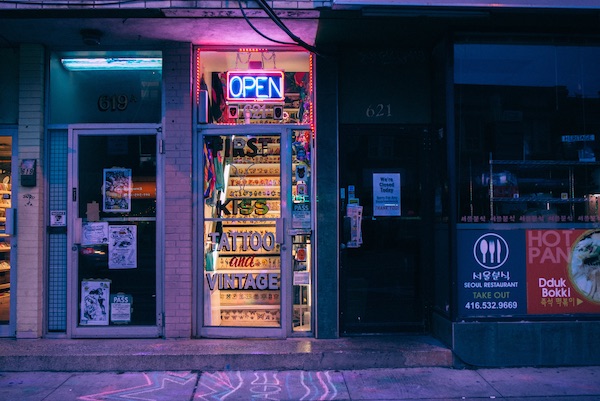 Midtown
Situated just north of Downtown, Midtown is Toronto's nightlife hotspot. The neighborhood combines Toronto's grand history with modern architecture and amenities. Midtown is flush with high-end shopping boutiques, five-star restaurants, and art galleries and museums that attract visitors in droves.
You will find the Annex in Midtown. It is a vibrant, dynamic part of the city. The Annex is the trendiest part of Toronto for bars, pubs, and nightclubs. If you want to party all night, then Midtown is the ideal place to go.
Solo travelers and couples should book their accommodation in Midtown for a non-stop weekend of fun. Midtown is popular for its nightlife and you won't find it anywhere else.
Midtown has a range of hotels from mid-range to luxury. Book a room in the area to enjoy a base in the best area for nightlife.
Best place to stay in Midtown
Kimpton Saint George Hotel. Address: 280 Bloor Street West, M5S 1V8 Toronto, Canada.

West Queen West
Downtown is great for first-time visitors to Toronto. Midtown is the ideal locale for travelers seeking a vibrant, non-stop nightlife. West Queen West, on the other hand, is the best place to stay for travelers seeking the trendiest part of the city.
West Queen West has been labeled as one of the "coolest neighborhoods in the world". It is an energetic area set in central Toronto. It is the city's young, creative part of the city.
You will find it to be full of students and 20-somethings. The energy in West Queen West is contagious and can be found at the bars throughout the neighborhood.
You will find a blend of historic and modern architecture in West Queen West. The neighborhood is ideal for foodies seeking the best eats in Toronto. West Queen West is the hipster part of Toronto with its pubs, bars, and restaurants. The hipster vibe oozes from all angles from street art to galleries to museums.
Young travelers will enjoy West Queen West. There is so much to see and do throughout the day. If you want to mingle with local artists, creatives, musicians, and writers, then don't miss West Queen West.
Best place to stay in West Queen West
The Gladstone Hotel. Address: 1214 Queen St W, Toronto, ON M6J 1J6, Canada.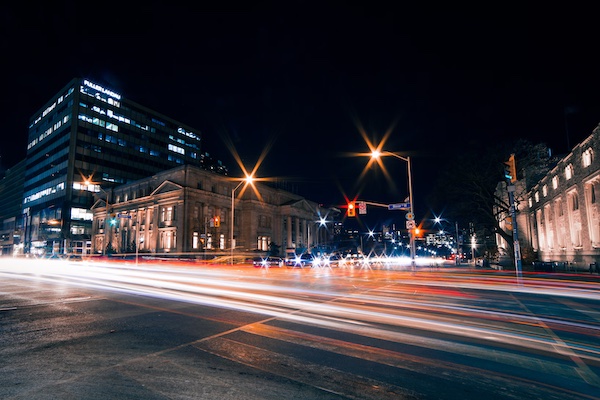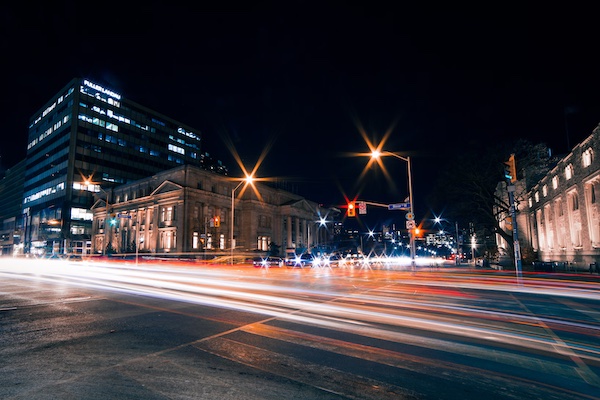 Yorkville
Yorkville is located near Toronto's main landmarks. The neighborhood is centrally located in Toronto. You won't be far from the best places to visit when staying in Yorkville. The neighborhood is a popular destination for local celebrities. The bars are hotspots for people who want to be seen.
One of the most popular places to visit in Yorkville is the Mink Mile. It is one of the world's most expensive shopping districts. After perusing the Mink Mile, stop off at the Royal Ontario Museum. It is a must-visit museum in Toronto for culture vultures.
Now one of the city's most vibrant areas for Toronto's upper-middle-class and wealthy, you may see the streets packed with Porsche, Lamborghini, and Ferrari cars. While Yorkville is a playground for people with money today, a half-century ago, the neighborhood was a haven for hippies.
Yorkville is home to the Four Seasons' flagship hotel. The hotel chain started in Toronto and on Yorkville Avenue, you will find the flagship location. Along with the Royal Ontario Museum, don't miss the Gardiner Museums and the Bata Shoe Museum.
Best place to stay in Yorkville
The Hazelton Hotel. Address: 118 Yorkville Ave, Toronto, ON M5R 1C2, Canada.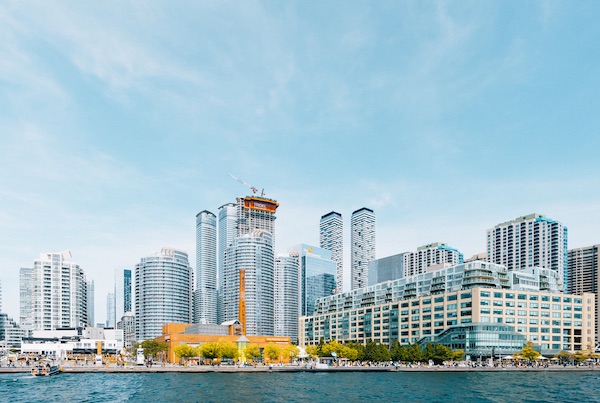 Harbourfront
Situated near the Entertainment District, you will find Harbourfront on the shores of Lake Ontario. Harbourfront is within walking distance of Downtown. You will find a walking path along the lake and can spend time exercising around the area. The Water's Edge Promenade attracts people every day thanks to its views of the harbor and Toronto islands.
If you want to visit Toronto's islands, you can take on of the ferries from the Jack Layton Ferry Terminal. The terminal is a gateway to visit more of Toronto's amazing landmarks. Harbourfront is also flush with restaurants and bars.
One of the best parts of Harbourfront is the greenspace provided to visitors. Bluffer's Park is a popular spot to spend time and even provides travelers a place to swim.
Harbourfront was Toronto's shipping hub. After a decline, the area has undergone gentrification and is now one of the ideal places to stay. Harbourfront Centre is a 10-acre area in the neighborhood featuring studios, galleries, markets, and theaters. The Power Plant is Toronto's premier art galleries and showcases contemporary art.
Best place to stay in Harbourfront
Delta Hotels by Marriott. Address: 75 Lower Simcoe Street, M5J 3A6 Toronto, Canada.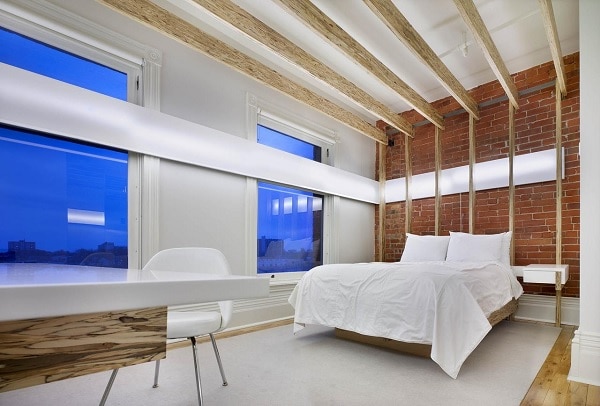 Where travel critics stay in Toronto
Want to know where travel critics from publishers like The New York Times, Frommer's, Fodor's and Lonely Planet stay in Toronto? Check out our overview of all recommended hotels, hostels and B&Bs in Toronto.
Budget
"The 12-room Hotel Ocho, a former textile factory dating from 1902 in the heart of Chinatown, was built with the local cutting-edge design team Design38. The downstairs bar, lounge, restaurant and coffee shop draws locals." — New York Times.
Address: 195 Spadina Ave, Toronto, ON M5T 2C3, Canada.
Mid-range
"The Thompson's 102 guest rooms (some with balconies) have floor-to-ceiling windows, heated bathroom floors and unique lighting features, along with plasma TVs and iHome docking stations." — CNN.
Address: 550 Wellington St W, Toronto, ON M5V 2V4, Canada.
Luxury
"This gleaming 55-story tower in the leafy Yorkville neighborhood sprung from the drafting table of celebrated designers Yabu Pushelberg, known for their elegant yet modern sensibility." — Fodor's.
Address: 60 Yorkville Ave, Toronto, ON M4W 0A4, Canada.
FAQ: Toronto hotel recommendations
If you're looking for a budget, boutique, or luxury hotel in Toronto, or maybe your travel plans require a splendid hostel? Want to know which hotel serves the best breakfast? Here are all those answers and more about where to stay in Toronto.
What is the best budget hotel in Toronto?
If you're looking for an affordable hotel in Toronto, then book The Strathcona Hotel. It's an excellent budget hotel offering great value for money. It's in a good location, it's been recommended by travel experts and the hotel has excellent customer reviews. Also check out our list of the best cheap hotels in Toronto.
What is the best boutique hotel in Toronto?
You like some luxury but don't like the famous chain hotels. If you're looking for the best boutique hotel in Toronto, you should check out The Drake. It's a very cool hotel that has been highly recommended by travelers and experts. Make sure you check our shortlist of the best boutique hotels in Toronto, it's a manually curated list of the most unique and romantic hotels in the city.
What is the best luxury hotel in Toronto?
If money isn't a problem and you're looking for a luxury hotel in Toronto, then go for Four Seasons Hotel Yorkville. The hotel offers excellent service, it's in a top location, it has been rated very highly by previous guests and renowned travel critics have recommended it. Make sure you check our shortlist of the best luxury hotels in Toronto, it's a manually curated list of the most exclusive 5-star hotels in the city.
What is the best hostel in Toronto?
Looking for a good and affordable private room or cozy dorm? Check out Planet Traveler Hostel. The hostel has been highly rated by backpackers. Also check out our list of the best hostels in Toronto.
Which Toronto hotel serves great breakfast?
Try Le Germain Hotel or The Grand Hotel & Suites if you're looking for a delicious breakfast at a hotel in Toronto. Both have excellent customer review ratings for breakfast.
Which Toronto hotel offers great views?
If you're looking for a room with a view, then try Hotel Thompson. The hotel offers amazing views of Toronto according to recent customer reviews.
How much does it cost to stay in a Toronto hotel?
For a 3-star hotel, you have to pay around $140 per night and for a 4-star hotel, you would be looking at $200 per night. If you're after a luxury 5-star Toronto hotel then you can expect to pay around $450 per night.
Which Toronto hotel is the best for couples?
Try The Hazelton Hotel if you're looking for a romantic getaway in Toronto, it has some excellent recent customer reviews by couples.
Which Toronto hotels are the best for families?
If you're looking to stay in Toronto with your family, then try Le Germain Hotel. The hotel has excellent review ratings by families.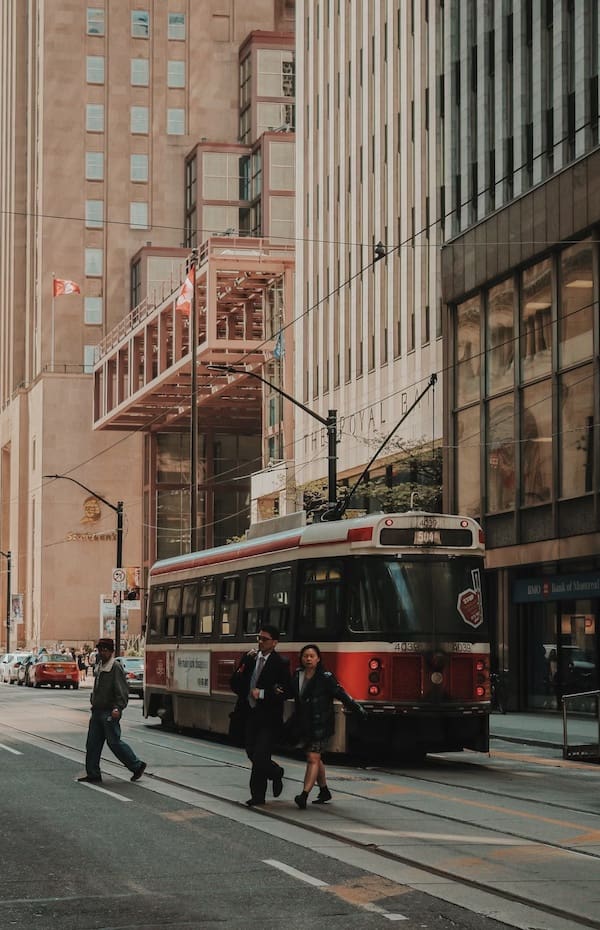 Best time to visit Toronto
The best time to visit Toronto for most tourists is between late spring and early fall, specifically from April to October. During these months, the city experiences milder temperatures and less rainfall, making it perfect for outdoor activities like sightseeing, biking, and hiking.
This period also coincides with several popular events such as the Toronto International Film Festival and Canadian Music Week, providing visitors with an opportunity to engage in the cultural vibrancy of Toronto.
Summers (June to August) in Toronto are relatively warm, with temperatures ranging from 20 °C to 30 °C (68-86 °F). This is the peak tourist season when the city comes alive with numerous music festivals, outdoor concerts, and cultural events.
However, it's also the most crowded time, so if you're not a fan of large crowds or high prices, you might want to avoid this period.
Winter (December to February) in Toronto can be bitterly cold with plenty of snowfall. But if you're a fan of winter sports like skiing or ice skating, this can be an ideal time for your visit. The city also hosts Winterlicious, a culinary event where restaurants across the city offer discounted three-course meals.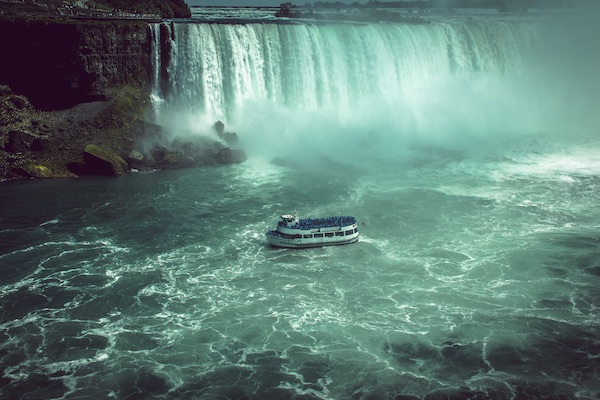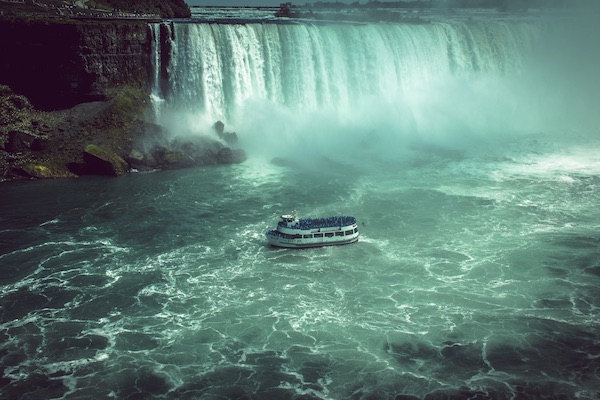 Best things to do in Toronto
There are a lot of things to do in Toronto and surrounding areas, including day trips, attractions, museums, sightseeing tours and many other activities. Here's our list of 3 things you should definitely do when you're in and around Toronto:
Niagara Falls Day and Evening Tour With Boat Cruise and Optional Fallsview Dinner
Appreciate the full grandeur of the Niagara Falls area by day and night on this full-day tour from Toronto. Price: $136. More info.
Toronto: Harbor and Islands Sightseeing Cruise
Enjoy a short cruise in the Toronto Harbour to enjoy views of the Toronto skyline and visit the Toronto Islands. This tour features live narration designed to entertain and inform as you explore the region. Price: $20. More info.
Downtown Toronto Bike Tour
Get to know the best of Toronto on this guided, 3.5-hour bike tour. Learn about the history, culture and architecture of the largest city in Canada. Price: $68. More info.
Deciding where to stay in Toronto
In conclusion, this travel guide has covered the best areas and hotels in Toronto and how to get around. Now it is up to you to decide which area suits your needs the most.
Top 5 areas to stay in Toronto
Downtown
Midtown
West Queen West
Harbourfront
Yorkville
As you have seen in this travel guide, there are a lot of things to explore, and deciding where to stay in Toronto is important. Whether you stay in Downtown, Midtown, West Queen West, Harbourfront or Yorkville, all those neighborhoods are in good locations.
The atmosphere of the area, whether you travel for leisure or business, whether you travel with your family or friends, and proximity to the attractions you prefer to visit should probably be the deciding factors. Whatever your preference is, you'll have a great time in Toronto.
Check out our other guides about the best places to stay in Toronto: