Toronto, Canada's largest city, is located in the province of Ontario on Lake Ontario. It is known as one of the world's best places to live and is an incredibly diverse, multicultural city. Immigrants from all over the world contribute to Toronto's unique and vibrant culture.
The city's skyline has dazzling skyscrapers and monuments, including the iconic CN Tower. Numerous museums, marketplaces, and green spaces keep visitors entertained. Lake Ontario offers many activities such as the Queen's Quay Terminal, Ripley's Aquarium of Canada, and the Harbourfront Centre. Its many lively neighborhoods give the city energy. Toronto is a city for everyone!
If you're visiting the city, there are plenty of great accommodations. Hostels are a great way to see the city on a budget. Not sure where to start? We researched for you and found some of the top ones!
Here's a list of the best hostels in Toronto:
Planet Traveler Hostel
This hostel is right in the middle of all the action in downtown Toronto. By foot, you can reach both Chinatown and Little Italy within 15 minutes. Each of these neighborhoods has bars, restaurants, cafés, and shopping.
The Planet Traveler Hostel is known as the greenest hostel in Toronto. Geothermal and solar energy heat the place. The building itself is a remodeled turn of the century space. Amenities include en suite bathrooms, private lockers, memory foam mattresses, and a kitchen. Their rooftop lounge has spectacular views of the city. It is easy to make friends at this hostel because they organize pub crawls, karaoke nights, and Niagara Falls visits.
Visitors love the hostel's excellent location, clean rooms, and friendly staff.
Hostel details
Address:
357 College Street, Toronto, Ontario, Canada.
Guest rating:
4.8 out of 5.
Price per night:
from $26.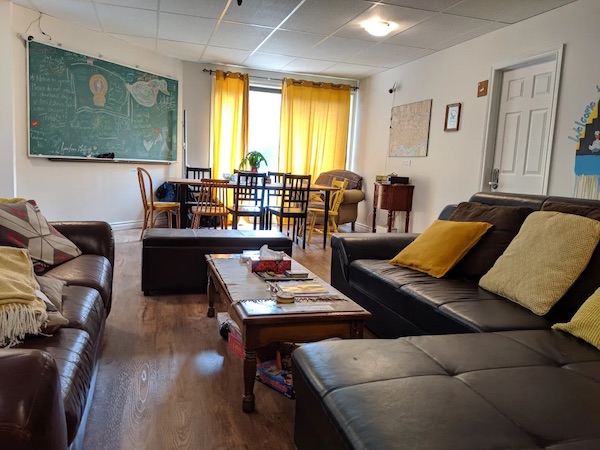 Gosling's Landing
Gosling's Landing is in a quiet location, conveniently located near Kensington Market and Chinatown. While the hostel is quiet, it's near lively attractions such as Graffiti Alley, Yonge & Dundas Square, CN Tower, City Hall, and the Harbourfront. There are plenty of shops, bars, and eateries to discover during your stay.
Gosling's Landing is a co-living space with workspaces and a large common area. It is equipped with a full-size kitchen, washroom facilities, a laundry room, and free Wi-Fi. There is complimentary coffee, tea, and snacks provided throughout the day. Staff organizes fun activities for guests such as group dinners, board game nights, outings, and socials.
Guests enjoy the friendly staff, amenities for solo travelers, and atmosphere at this hostel.
Hostel details
Address:
84 Augusta Avenue, Toronto, Canada.
Guest rating:
4.8 out of 5.
Price per night:
from $21.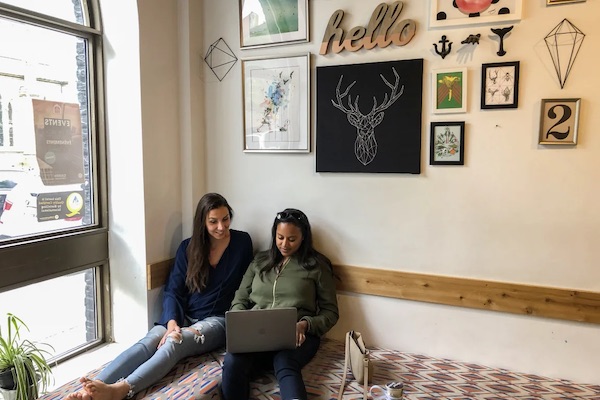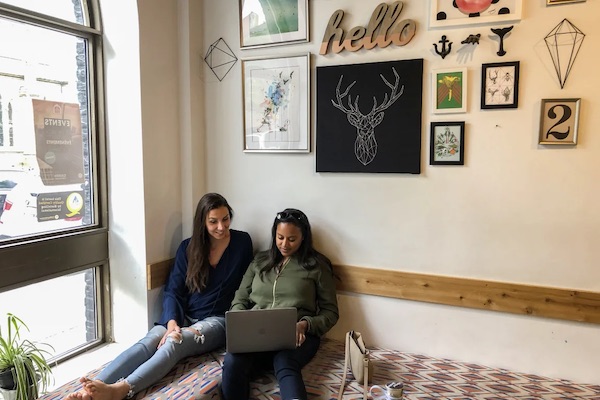 HI Toronto
This hostel is on the fringe of downtown on Church Street. The lively area around the hostel has many local eateries, bars, and shops to entertain visitors. It is only steps away from the metro! If you want to see Toronto's main attractions, you can visit anywhere by metro or walking.
HI Toronto has a rooftop terrace, shared and private bedrooms, and an onsite bar with live music. Each room has a reading lamp and free lockers (if you bring your own padlock). In the morning, there is a free menu-style breakfast and dinner for an extra charge in the evening. The hostel makes it easy to explore Toronto and nearby attractions.
Visitors love the delicious food, activities, and entertainment.
Hostel details
Address:
76 Church Street, Toronto, Canada.
Guest rating:
4.4 out of 5.
Price per night:
from $23.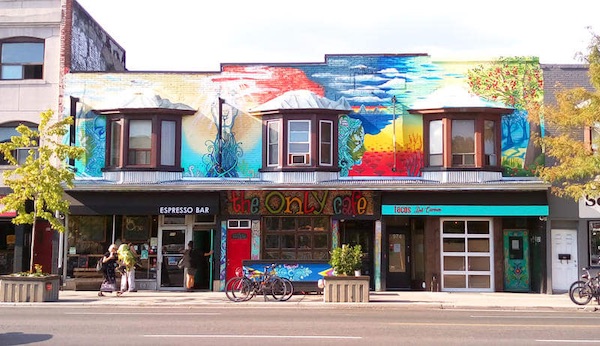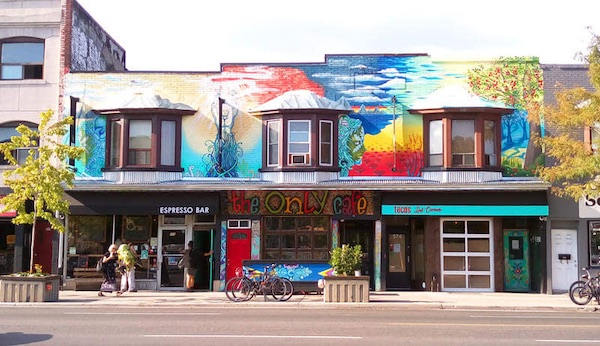 The Only Backpacker's Inn
While outside the main tourist area, The Only Backpacker's Inn is in an exciting area known as Greektown. This area has many exciting restaurants, bars, Greek taverns, and the historic Danforth Music Venue. Each year, there's even a festival called the August Taste of Danforth with food, music, and dancing.
The hostel has a relaxed vibe with an espresso bar/café and a local pub attached to it. Its decor is electric and artsy. There are several patio areas with barbeques, a communal kitchen, and lounges on the premises. A continental breakfast and Wi-Fi are included with your stay. The hostel is particularly popular with couples!
Visitors love the unique location in Greektown, the exciting onsite facilities, and the good vibes.
Hostel details
Address:
972 Danforth Avenue, Toronto, Canada.
Guest rating:
4.3 out of 5.
Price per night:
from $22.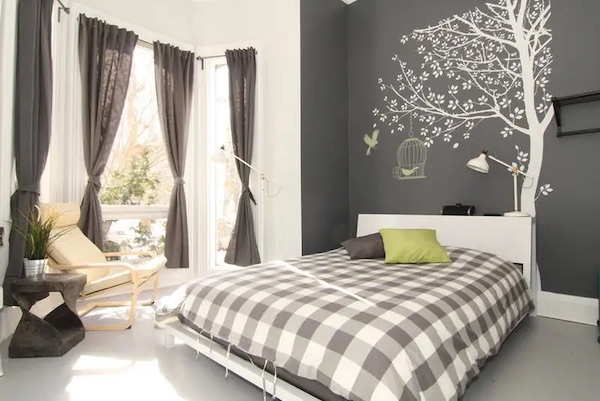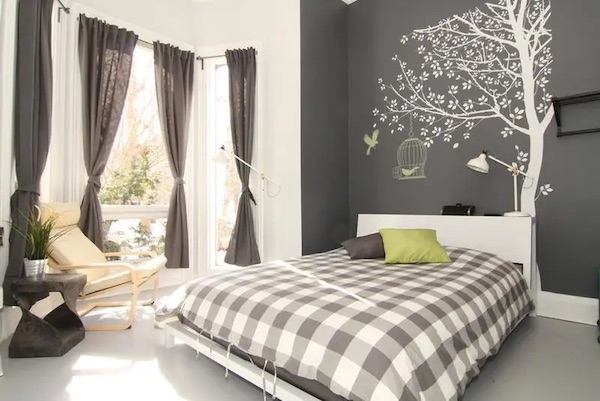 The Clarence Park Hostel
The Clarence Park Hostel is located in the middle of the charming Entertainment district, overlooking a park. All of the city's best attractions, including Roger's stadium, Ripley's Aquarium, CN Tower, and Roy Thompson Concert Hall, are located at its doorstep. At this hostel, you have access to world-class food, entertainment, and shopping.
This downtown Hostel offers both private and shared accommodations. There is a common room, BBQ, kitchen facilities, laundry room, and 24/7 computer room on site. Guests can enjoy a large rooftop deck with stunning views of the city. Free Wi-Fi is available for all guests. Many of the rooms have en suite bathrooms and views of CN Tower.
Guests enjoy the central location, great value, and clean rooms.
Hostel details
Address:
7 Clarence Square, Toronto, Canada.
Guest rating:
4.4 out of 5.
Price per night:
from $23.
About our Toronto hostel recommendations
Whether you're a solo traveler looking for a private room, or a backpacker traveling around in a group wanting to stay in a cheap and cozy dorm, above you will find the best hostels in Toronto for all your needs.
Please note, we only list hostels on our website that have an aggregated guest review rating of at least 4.0 out of 5. We aggregate all reviews from different booking sites and other unbiased review websites. Hence, you can be certain all hostels listed above offer an excellent value-for-money stay in Toronto.
Best price guarantee
For our hostel recommendations, we work together with Hostelworld and Booking. These partnerships don't have any influence on the recommendations we make or on the order in which our recommended hostels are listed. The reasons why we have chosen to partner with these companies is that they're trustworthy, offer excellent service and they both apply the best price guarantee. This means you can claim a refund for the difference if you find your reservation cheaper on another website. It has to be for the same property, accommodation type, dates, cancellation policy and conditions, otherwise, you can't claim the refund for the difference. If you book through Booking.com then all you need to do is contact them at least 24 hours before your check-in date. If you book through Hostelworld you must claim the refund within 24 hours after you made the booking.
Top 5 hostels in Toronto
To summarize again, based on thousands of guest reviews, these are the best hostels in Toronto:
Why you should be careful when booking the cheapest hostel available
The cheapest hostels available are typically not in a great location. If you want to go sightseeing or go for a night out in central Toronto, you probably end up having to pay for public transport or a taxi to get there. So your stay could end up being more expensive compared to a stay in a central location. For first-time travelers, we recommend staying central anyway, but also for frequent visitors, it's probably worth it to pay a bit more to stay in a central location.
Another reason why you shouldn't stay at the cheapest hostel is that the people staying at the cheapest hostels are often not the people that can afford to travel like you. Because a very cheap hostel is often cheaper than renting a flat, these places tend to attract migrant workers or local misfits. That's probably not the crowd you want to hang out with, especially if you're a solo traveler looking for friends.
The third reason why you should avoid the cheapest hostels is safety. Some of the cheapest hostels don't check IDs, don't ask for signatures, or only accept cash at check-in. The hostel won't know who is actually staying there.
Lastly, the service at these hostels isn't great. For instance, if you choose to store your luggage, your bags will be unattended in a public space. It won't be recorded anywhere or tagged and stored in a locked room.
So, it's probably worth it to spend a bit more on your hostel stay in Toronto.
And finally, a tip: always read the latest reviews of the hostel! All places have good and bad reviews, but the most recent reviews matter the most.
More Toronto tips
Get to know the city even better and check out our other articles about Toronto:
Best boutique hotels in Toronto