Over the past few years, Mexico City has become a tourist hot spot, and there is no wonder why. Affordable travel, easy accessibility, and friendly locals have made this city an ideal spot for tourists who want to discover a plethora of museums, palaces, temples, and restaurants without getting broke. With the influx of tourists, especially those who want to remain within their budget, the number of hostels around the city has also increased.
If you want to explore the city to the fullest without spending all of your money, hostels are a great choice to stay in, and you can save a lot. We carefully handpicked 3 of the top hostels to stay in Mexico City. Each of these hostels is all about a comfortable stay with necessary amenities. After all, you will need one relaxing accommodation to have a wonderful time in this diverse city!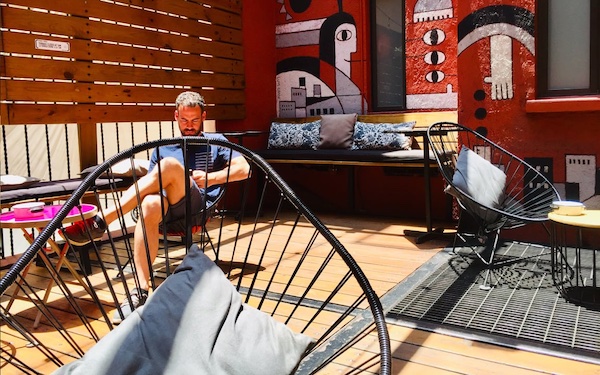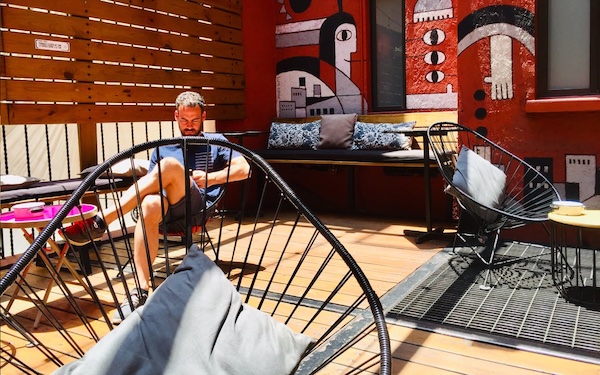 Suites DF Hostel
Suites DF Hostel is one of the most favorite places to stay in Mexico, especially among backpackers. The cozy hostel has been attracting young travelers from all over the world for the last eight years. Located in a quieter side of town in the city between Reforma and Roma/Condesa, the hostel offers a comfortable stay and chill vibes while giving you a great chance to interact with fellow travelers. Downtown Mexico is only a 12-minute walk away from the hostel. A Metrobus is only two blocks away, taking you to Chapultepec Museum in only 15 minutes.
Start off your day at the hostel with a free delicious Mexican breakfast and tea/coffee that is available 24/7. You can either travel around on your own or join one of the tours offered by the hostel, such as to the Lucha Libre Wrestling or the Xochimilco – built on a pre-Columbian town, popular for its beautiful floating gardens. The hostel features a terrace where you can enjoy a glass of beer while chatting with other guests, read a book, or simply enjoy the views of surrounding neighborhoods. You can book an individual room or choose to stay in a dorm with other travelers.
Hostel details
Address:
Jesus Teran 38, Colonia Tabacalera, Mexico City, Mexico.
Guest rating:
4.6 out of 5.
Price per night:
from $12.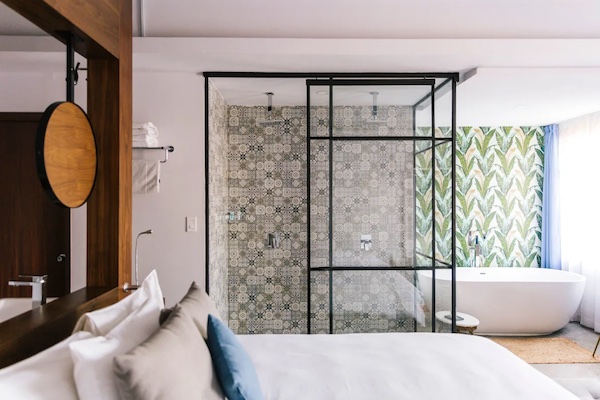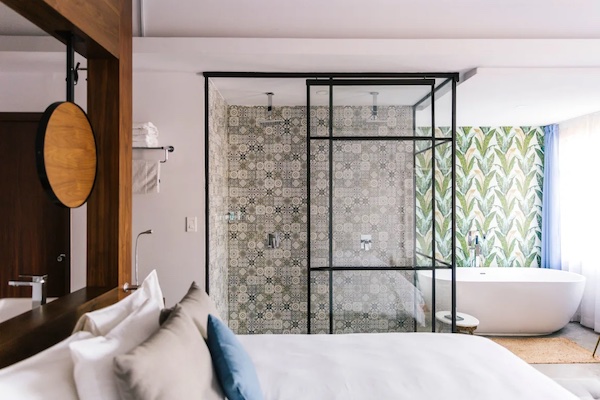 Casa Pepe
Located in Mexico City's center, Casa Pepe is an amazing boutique hostel offering its guests music, history, gastronomy, and many other exciting things. If you want to indulge in the rich culture of Mexico, then Casa Pepe is an ideal place to stay in the city. The hostel features spacious rooms with private bathrooms, a shared lounge, a bar, and breathtaking views of the city. There are certain units in the hostel that provides a safety deposit box where you can store your valuable belongings instead of taking them with you everywhere.
The best part about this hostel is its free walking tours provided every day. The hostel also hosts various events and entertainment activities such as tequila tasting, happy hour, group yoga, concerts, a Lucha Libre fight, and many more activities to keep you entertained. Start your day with a traditional Mexican breakfast and kick start your trip to the city.
Some of the famous points of interest nearby include Metropolitan Cathedral, El Zocalo, Tenochtitlan Ceremonial Center, and Palacio de Correos. Zocalo Subway Station is only a 3-minutes walk away from the hostel. From there you can reach various attractions across the city. If you are visiting Mexico City for the first time, and want an affordable yet enjoyable stay, then Casa Pepe is an ideal place to book!
Hostel details
Address:
86 Avenida Uruguay 86 col Centro, 06060 Mexico City, Mexico.
Guest rating:
4.6 out of 5.
Price per night:
from $14.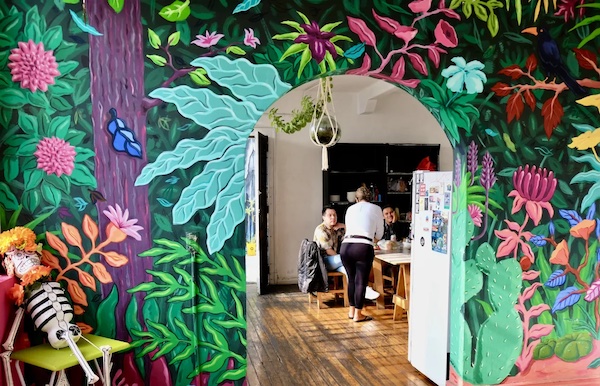 Massiosare El Hostel
Placed in the center of the city, the Massiosare El Hostel is a cozy property located on the 4th floor of an ancient building. The hostel is just 1 km away from the famous Museum of Fine Arts and Museo de Memoria y Tolerancia. Among the many facilities that this property offers to guests are a shared lounge and a shared kitchen, a garden, and a terrace. Due to the ideal location of the hostel, you can find Mexican street food just nearby, along with many restaurants and local bars. You can even ask the staff about the best places to eat nearby!
The hostel features dorms and private rooms at different rates. They often offer discounts, especially on weekdays. Make sure to inquire about it in advance. You can enjoy a vegetarian breakfast at the hostel every morning. Don't miss out on their pop-up bar where you can play games every Tuesday and also learn salsa for free every Thursday. As the public transportation is only a few blocks away from the hostel, you can easily visit famous landmarks, parks, museums, and other entertainment sites in Mexico City.
Hostel details
Address:
47 Revillagigedo PH, 06000 Mexico City, Mexico.
Guest rating:
4.5 out of 5.
Price per night:
from $8.
About our Mexico City hostel recommendations
Whether you're a solo traveler looking for a private room, or a backpacker traveling around in a group wanting to stay in a cheap and cozy dorm, above you will find the best hostels in Mexico City for all your needs.
Please note that we only list hostels on our website that have an aggregated guest review rating of at least 4.0 out of 5. We aggregated all reviews from different booking sites and other unbiased review websites. Hence, you can be certain all hostels listed above offer an excellent value-for-money stay in Mexico City.
Best price guarantee
For our hostel recommendations, we work together with Hostelworld and Booking. These partnerships don't have any influence on the recommendations we make or on the order in which our recommended hostels are listed. The reasons why we have chosen to partner with these companies is that they're trustworthy, offer excellent service and they both apply the best price guarantee.
This means you can claim a refund for the difference if you find your reservation cheaper on another website. It has to be for the same property, accommodation type, dates, cancellation policy and conditions, otherwise, you can't claim a refund for the difference. If you book through Booking.com then all you need to do is contact them at least 24 hours before your check-in date. If you book through Hostelworld you must claim the refund within 24 hours after you made the booking.
Top 3 hostels in Mexico City
To summarize again, based on thousands of guest reviews, these are the best hostels in Mexico City:
Why you should be careful when booking the cheapest hostel available
The cheapest hostels available are typically not in a great location. If you want to go sightseeing or go for a night out in central Mexico City, you probably end up having to pay for public transport or a taxi to get there. So your stay could end up being more expensive compared to a stay in a central location. For first-time travelers, we recommend staying central anyway, but also for frequent visitors, it's probably worth it to pay a bit more to stay in a central location.
Another reason why you shouldn't stay at the cheapest hostel is that the people staying at the cheapest hostels are often not the people that can afford to travel like you. Because a very cheap hostel is often cheaper than renting a flat, these places tend to attract migrant workers or local misfits. That's probably not the crowd you want to hang out with, especially if you're a solo traveler looking for friends.
The third reason why you should avoid the cheapest hostels is safety. Some of the cheapest hostels don't check IDs, don't ask for signatures, or only accept cash at check-in. The hostel won't know who is actually staying there.
Lastly, the service at these hostels isn't great. For instance, if you choose to store your luggage, your bags will be unattended in a public space. It won't be recorded anywhere or tagged and stored in a locked room.
So, it's probably worth it to spend a bit more on your hostel stay in Mexico City.
And finally, a tip: always read the latest reviews of the hostel! All places have good and bad reviews, but the most recent reviews matter the most.
More Mexico City tips
Get to know the city even better and check out our other articles about Mexico City:
Best cheap hotels in Mexico City
Best luxury hotels in Mexico City
Best boutique hotels in Mexico City