Melbourne prides itself on being Australia's cultural capital. It is filled with great theaters, art galleries, museums, and more items that attract cultural vultures throughout the year.
The Aussie city hosts festivals all year-long from food to fashion to music. Sports fans also descend on the city each year thanks to tennis's Australian Open Grand Slam tournament, AFL matches, cricket internationals, and more. Melbourne certainly has it all going on and there is always something to do.
You shouldn't miss a chance to visit Australia's second city. If you are ready to go Down Under, don't miss the chance to stay in one of these Melbourne neighborhoods.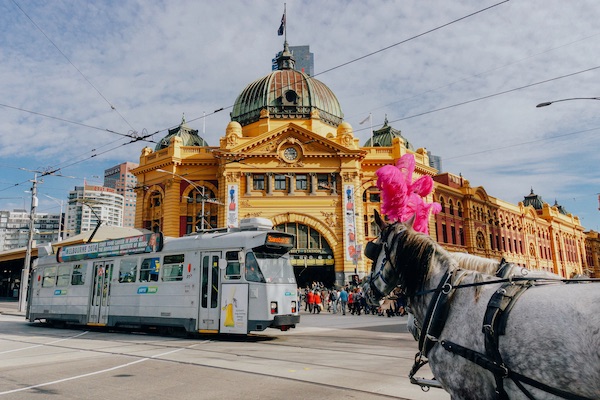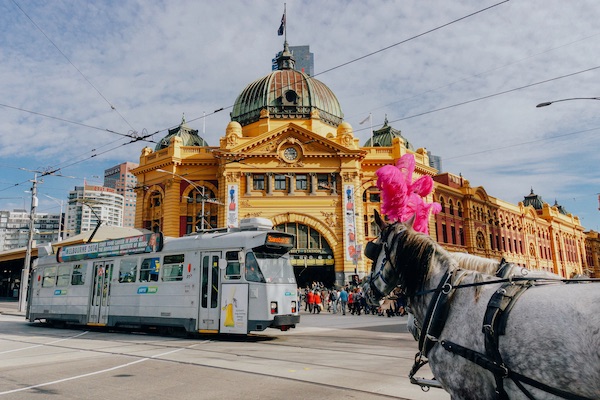 Melbourne City Center (CBD)
Melbourne City Center, also known as the Central Business District (CBD), is the heart of the Aussie city. You will find Melbourne's most famous sights and tourist attractions in the area. It isn't just skyscrapers that kiss the heavens in the CBD. There is an eclectic range of places to go and see. Culture vultures will want to explore the area to enjoy the best sights and sounds Melbourne has to offer.
All of Melbourne's best activity goes on in CBD. From art galleries to shopping to high-priced hotels, you will find it in the neighborhood. The picturesque Yarra River runs through downtown giving you the chance to walk, jog or cycle along its northern pathways.
Public transportation runs throughout the city making it easy to reach other areas. Basing your stay at one of the hotels in CBD gives you the chance to quickly reach other points of interest. If you want to grab a few souvenirs before heading home, visit Victoria Market on the northern edge of the city center. You won't regret it.
Best place to stay in Melbourne CBD
Hotel QT Melbourne. Address: 133 Russell St, Melbourne VIC 3000, Australia.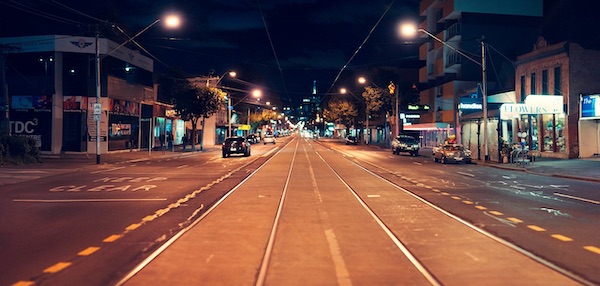 Richmond
Richmond is labeled as Melbourne's "cool" part of the city. In the 1990s, it underwent gentrification, completely changing the rundown district into a top tourist hotspot. Thanks to the money that poured into Richmond to re-develop it, it has become a sought-after place to live and stay on holiday.
You will find everything you could want on a Melbourne holiday in Richmond. Shopping, entertainment, hipster bars and breweries are all on your doorstep in the neighborhood. The Mountain Goat Brewery and Burnley Brewery are two excellent beer makers you shouldn't miss.
Sports fans flock to Richmond to the iconic Melbourne Cricket Ground. The MCG has hosted some of the biggest cricket matches in the world. It is also home to one of Australia's biggest and most-loved Aussie Rules Football teams, Richmond Football Club. Watching the chaos of an AFL game is unique and truly taps into the heart of Australia. Experiencing Richmond FC is a great way to spend a few hours.
Best place to stay in Richmond
Amora Hotel Riverwalk. Address: 649 Bridge Road, Richmond, 3121 Melbourne, Australia.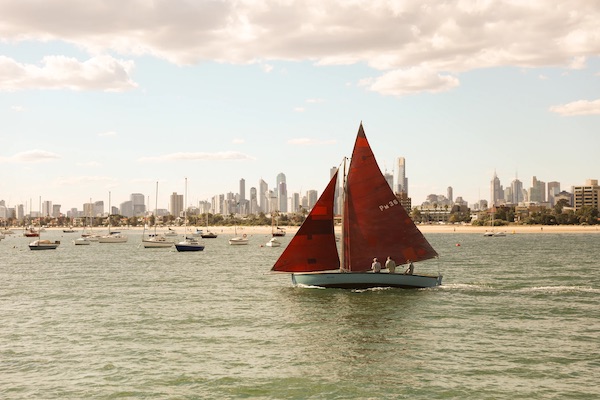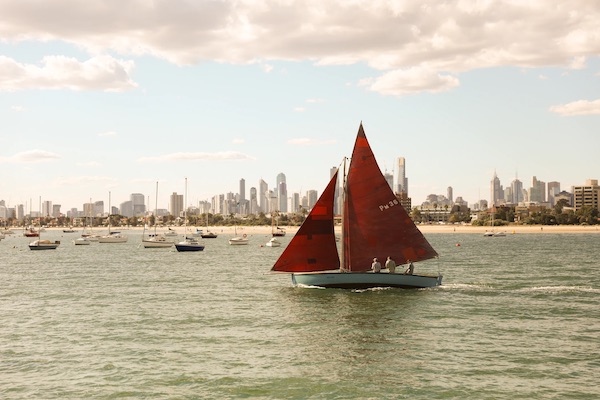 St. Kilda
St. Kilda is popular thanks to its beach. It is a great spot to visit on warm days to sit in the sun and run about on the sand. Locals do not consider the beach great for swimming, but you will find everything else about it ideal.
The beach is a gorgeous spot thanks to its extended pier and boardwalk. You will see locals skating and cycling along the boardwalk during the day, enjoying the beautiful beach surroundings. The area has a lively vibe thanks to its bars and music venues that attract people throughout the week.
You will find excellent accommodation in St. Kilda. Hotels, Airbnb apartments, and resorts are all available to book. If you want accommodation near the seaside, then don't miss out on St. Kilda. One of the popular seaside attractions is Luna Park. You may think it is a relic of the past, but this amusement park still attracts thrill-seekers to its rides.
Foodies should not miss Acland Street. The street is lined with bakeries making all types of baked goods. After getting filled up on cakes and pastries, why not wash it all down with a drink from one of the local watering holes? The Local Taphouse pub is the premier drinking establishment in St. Kilda.
Best place to stay in St. Kilda
The Prince Hotel St. Kilda. Address: 2 Acland Street, 3182 Melbourne, Australia.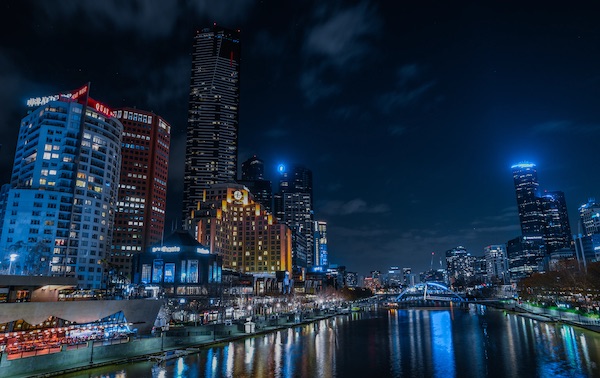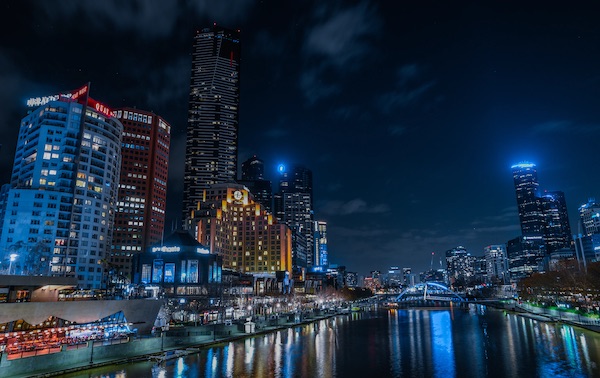 Southbank
Southbank is just one kilometer from the CBD and lies on the southside of the Yarra River, hence its name, Southbank. The river is situated on the area's north providing a great escape to travelers seeking some exercise while on vacation.
Southbank was originally an industrial area but in the early 1990s, underwent re-development. It is now a hub for business and is dotted by high-rise buildings touching the sky. You will find the extensive Crown Casino complex in Southbank. There are also upscale shopping and eating establishments in the neighborhood, especially close to the river.
One of the popular reasons for staying in Southbank is the price. It is much cheaper to stay in Southbank than the CBD. However, a five-minute walk is all that separates you from CBD. There are several bridges that connect the two areas making it easy to reach. The close proximity of the two areas makes it possible to explore the culture and history of Melbourne while sleeping in a highly rated hotel for less than in the CBD.
Best place to stay in Southbank
The Crown Metropol Hotel. Address: 8 Whiteman St, Southbank VIC 3006, Australia.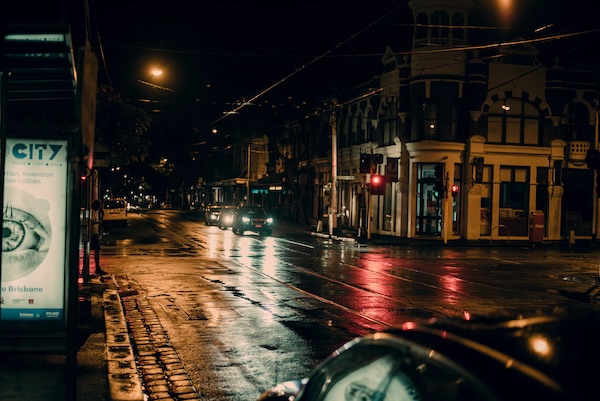 Fitzroy
There is a debate around Melbourne surrounding which area of the city has the best nightlife. Some argue that St. Kilda is the best place to spend an evening. Others claim that Fitzroy is the ideal spot for a night out, and it is difficult to argue with those individuals.
Located northeast of Melbourne's City Center, Fitzroy oozes with hipster cool. It is packed with creative types, trendsetters, influencers, and artsy individuals. The area has a Bohemian reputation and as the cultural hub of the city, it is ideal for any culture vulture seeking to learn more about local history.
Fitzroy is popular thanks to its indie shops, book stores, art galleries, and clothing boutiques. Brunswick Street is packed with vintage clothing stores and you will find second-hand book and music shops there too. It also has its fair share of indie cafes and bars. You will find an eclectic mix of bars and pubs to spend time in after dark.
Best place to stay in Fitzroy
Hotel Park Hyatt. Address: 1 Parliament Pl, Melbourne VIC 3002, Australia.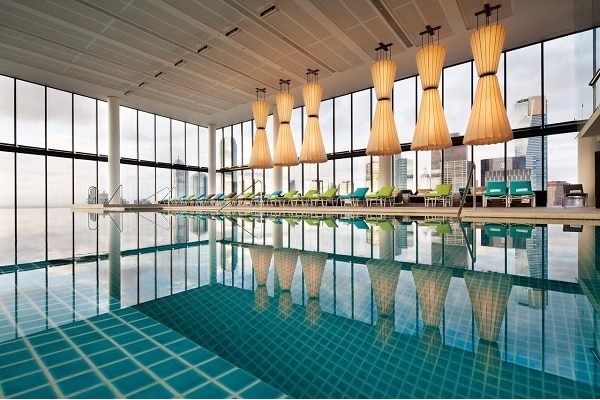 Where travel critics stay in Melbourne
Want to know where travel critics from publishers like The New York Times, Frommer's, Fodor's and Lonely Planet stay in Melbourne, Australia? Check out our overview of all recommended hotels, hostels and B&Bs in Melbourne.
Budget
Art Series The Larwill Studio.
"Creative, wellness-minded travelers who want to be slightly removed from the thrum of Melbourne's city center (but not deep in suburbia) will love the Larwill for its artsy ambience, gallery-like lobby and hallways and accessible location." — New York Times.
Address: 48 Flemington Rd, Parkville VIC 3052, Australia.
Mid-range
"This boutique hotel mixes hipster chic with a funky executive vibe. It's friendly, fun and loaded with goodies – there's a free self-service laundry, a free minibar in each room and free booze downstairs at the daily happy hour." — Lonely Planet.
Address: 19 Little Bourke St, Melbourne VIC 3000, Australia.
Luxury
Hotel United Places Botanic Gardens.
"Of the 12 smart yet understated rooms, those in moss-green tones have views of the gardens; the others, in shades of dusky pink, overlook the neighborhood. Every detail here is carefully considered and in line with the taste level expected in this style-driven city." — CN Traveler.
Address: 157 Domain Road, South Yarra, 3141 Melbourne, Australia.
FAQ: Melbourne hotel recommendations
If you're looking for a budget, boutique, or luxury hotel in Melbourne-or maybe your travel plans require an excellent hostel? Want to know which hotel serves the best breakfast? Here are all those answers and more about where to stay in Melbourne.
What is the best budget hotel in Melbourne?
If you're looking for a cheap hotel in Melbourne, then book View Melbourne. It's an excellent budget hotel offering great value for money. It's in a good location, it's been recommended by travel experts and the hotel has excellent customer reviews. Also check out our list of the best cheap hotels in Melbourne.
What is the best boutique hotel in Melbourne?
You like some luxury but don't like the famous chain hotels. If you're looking for the best boutique hotel in Melbourne, you should check out Ovolo Laneways. It's a very cool hotel that has been highly recommended by travelers and experts. Make sure you check our shortlist of the best boutique hotels in Melbourne, it's a manually curated list of the most unique and romantic hotels in the city.
What is the best luxury hotel in Melbourne?
If money isn't a problem and you're looking for a luxury hotel in Melbourne, then go for Park Hyatt Melbourne. The hotel offers excellent service, it's in a top location, it has been rated very highly by previous guests and renowned travel critics have recommended it. Also check out our list of the best luxury hotels in Melbourne, it's a manually curated list of the most exclusive 5-star hotels in the city.
What is the best hostel in Melbourne?
Looking for a good and affordable private room or cozy dorm in Melbourne? Check out Mansion Melbourne. The hostel has been highly rated by backpackers. Make sure you check our shortlist of the best hostels in Melbourne.
Which Melbourne hotel offers a great rooftop bar?
Looking for a great view while having a drink? Hotel QT has an excellent rooftop bar with views of Melbourne.
Which Melbourne hotel serves great breakfast?
Try Hotel Treasury on Collins if you're looking for a delicious breakfast at a hotel in Melbourne. The hotel has excellent customer review ratings for breakfast.
How much does it cost to stay in a Melbourne hotel?
For a 3-star hotel, you have to pay around $65 per night and for a 4-star hotel, you would be looking at $120 per night. If you're after a luxury 5-star Melbourne hotel then you can expect to pay around $210 per night.
Which Melbourne hotels are the best for families?
If you're looking to stay in Melbourne with your family, then try Hotel Lindrum. The hotel has excellent review ratings by families.
Which Melbourne hotel is the best for couples?
Try Hotel QT if you're looking for a romantic getaway in Melbourne, it has some excellent recent customer reviews by couples.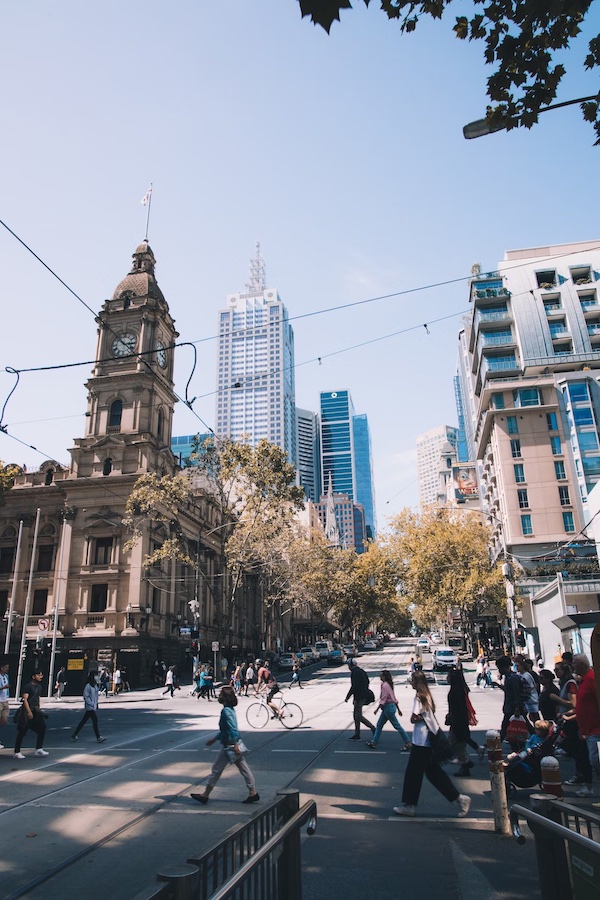 Best time to visit Melbourne
The best time to visit Melbourne is during the shoulder seasons of autumn (March to May) and spring (September to November). These periods offer pleasant temperatures, ranging from 57°F to 75°F, and a delightful array of picturesque scenery. Imagine strolling through the golden hues of autumn leaves or the vibrant blossoms of spring – these seasons provide the perfect backdrop for your Melbourne adventure!
These shoulder seasons also host some of Melbourne's most iconic events. In March, you can witness the city come alive during the Melbourne Food and Wine Festival, where you'll get to indulge in a gastronomical extravaganza. Or, visit in November for the famous Melbourne Cup, a prestigious horse racing event that will have you on the edge of your seat!
If you're a sports enthusiast, you're in for a treat! The best time to visit Melbourne for sports lovers is during the summer months of December to February. This period sees the city hosting some of the most significant sporting events, such as the Australian Open Tennis Championships and the Boxing Day Test cricket match. The summer climate, with temperatures averaging around 80°F, is perfect for enjoying outdoor activities and soaking up the city's sporty atmosphere.
Melbourne's cultural scene is not to be missed either! Visiting during the winter months of June to August allows you to dive into various cultural events, such as the Melbourne International Film Festival and the Open House Melbourne architectural showcase. The cooler climate, with temperatures averaging around 50°F, is ideal for exploring the city's indoor attractions and cozying up in its trendy cafes.

Best things to do in Melbourne
There are a lot of things to do in Melbourne and surrounding areas, including day trips, attractions, museums, sightseeing tours and many other activities. Here's our list of 3 things you should definitely do when you're in and around Melbourne:
Melbourne: Full-Day The Great Ocean Road Experience
Experience the world-famous Great Ocean Road with tales of shipwrecks and years past, panoramic vistas around every corner and of course the best views of the majestic and iconic 12 Apostles. Price: $98. More info.
Spirit of Melbourne 4-Course Cruise with Drinks
Enjoy a great night out and have a truly unique experience in a cruising restaurant. With a tantalizing 4-course menu and a vibrant atmosphere, you'll experience an unforgettable evening while cruising down the Yarra River. Price: $106. More info.
Phillip Island Penguin, Brighton Beach, Moonlit Sanctuary from Melbourne
Discover the natural delights of Phillip Island with an eco-tour from Melbourne. See the iconic Brighton Beach bathing boxes, visit the beach and take some time to admire these historic landmarks. Price: $104. More info.
More things to do in Melbourne
Deciding where to stay in Melbourne
To summarize, this travel guide has covered the best areas of Melbourne, as well as some hotel tips and things you can do. It's now up to you to decide which area you prefer.
Top 5 neighborhoods to stay in Melbourne
Fitzroy
St Kilda
Richmond
Central Business District
Southbank
As you have seen in this article, there are a lot of things to explore, and deciding where to stay in Melbourne is important. Whether you stay in Fitzroy, St Kilda, Richmond, Central Business District or Southbank, all those neighborhoods are in good locations.
The atmosphere of the area, whether you travel for leisure or business, whether you travel with your family or friends, and proximity to the attractions you prefer to visit should probably be the deciding factors. Whatever your preference is, you'll have a great stay in Melbourne.
Check out our other guides about the best places to stay in Melbourne: