Hawaii is a beach paradise. America's 50th state offers an abundance of beach resorts, outdoor activities, and dining not found on the United States mainland. Most travelers to Hawaii go for the beaches. Of course, they are a great reason to visit the islands, but not the only reason.
Hawaii has six major islands and each has its own charm, characteristics, and sights that must be seen. With six major islands to choose from, it may be difficult to decide on where to stay on a trip to Hawaii.
If you are interested in a trip to Hawaii, then consider these areas to base your stay.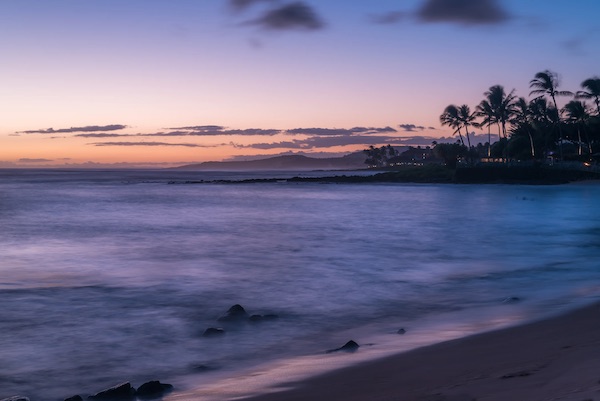 Koloa
Koloa is located on Hawaii's Kauai Island. The neighborhood offers visitors an authentic slice of Hawaiian life along with all the amenities you could want from a beautiful island paradise. One of the fun activities to do on Kauai Island is to drive around it. The island is a mere 25 miles long and 33 miles wide, which means you can get around it in no time. A tour of the island will take you just two and a half hours to complete.
If you fancy a vacation at one of the premier resorts in Hawaii, then you can find it in or near Koloa. There are a number of highly-rated resorts in the area with beach access, which is exactly why people travel to Hawaii in the first place.
Koloa's Old Town is firmly rooted in its historical past. While the resorts offer beaches, Koloa Old Town provides you a history lesson. The area was famous as part of Hawaii's sugarcane production. There were sugarcane plantations around the area and you can see the picturesque remnants of the famous history.
There is still a lot of charm to the Old Town. Boutiques, cafes, and other shops have opened in the area. They are a breath of fresh air away from the resorts and beaches that attract so many tourists.
Best place to stay in Koloa
Grand Hyatt Kauai Resort & Spa. Address: 1571 Poipu Road, Poipu, Koloa, HI 96756, United States of America.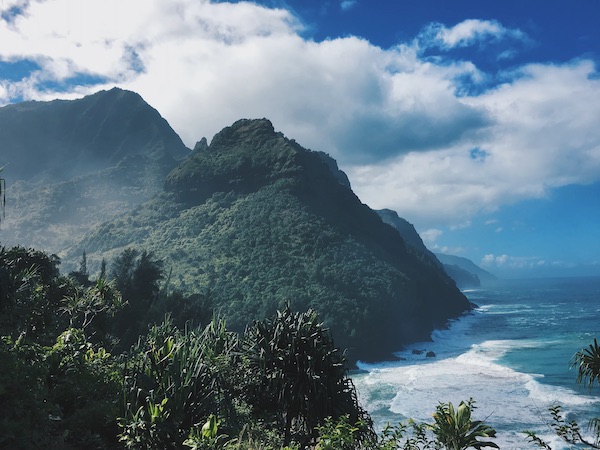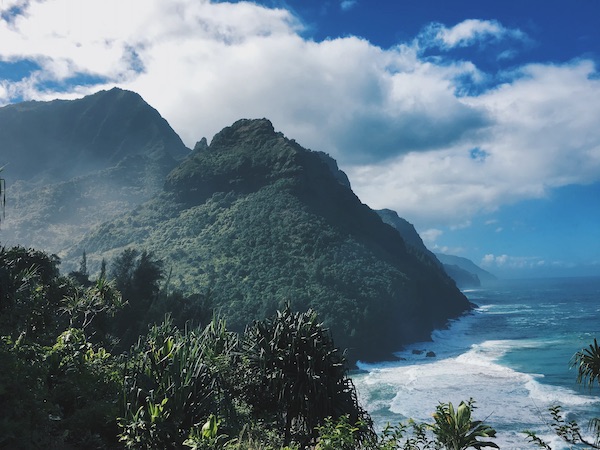 Kapaa
Also located on the island of Kauai is the neighborhood of Kapaa. The area isn't as well-known as other neighborhoods on the Hawaiin island. However, the reason to explore Kapaa is due to its secluded atmosphere.
Kapaa features independent shops and locally-owned cafes. You can get a true taste of the islands in Kapaa and give back to the local economy rather than major companies not based in Hawaii. Kapaa has been labeled as Kauai island's most charming town'. It is a bold claim but a trip through Kapa will show you just why it received the nickname.
Ho'opi'i Falls is a top tourist attraction. The series of falls is located along the Kapaa Stream. The falls were used in the hit film Jurassic Park. They can be found in the early scenes of the iconic 1993 movie.
Kauai is ideal for travelers seeking outdoor adventure. You shouldn't miss a trip to the island and the area of Kapaa if you want to explore the local landscapes.
Best place to stay in Kapaa
Hotel Lae Nani Kauai by Outrigger. Address: 410 Papaloa Road, Kapaa, HI 96746, United States of America.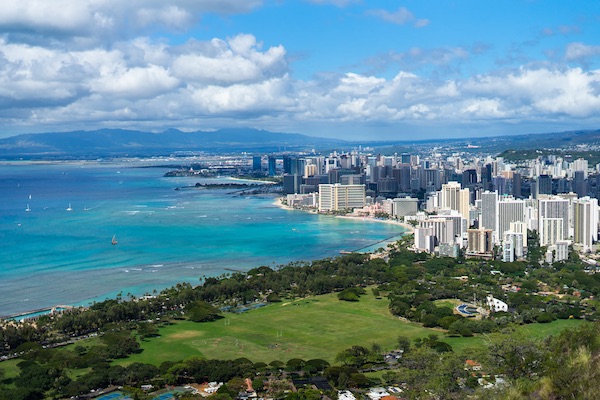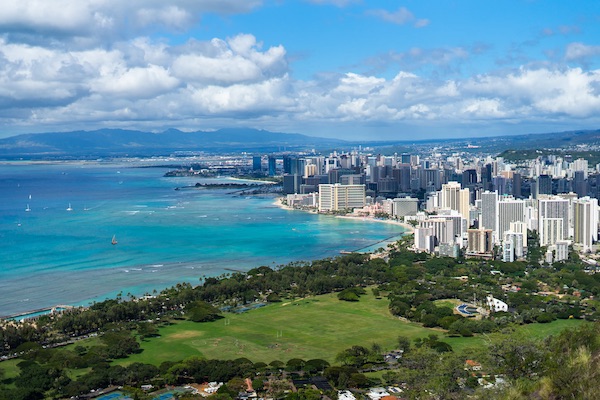 Waikiki
Waikiki is one of the most famous neighborhoods in Hawaii. Situated on the island of Oahu, Waikiki is the typical area one thinks of when dreaming of a Hawaiian getaway. It is arguably the most popular area of Hawaii to visit thanks to its large number of tourist attractions, hotels, and resorts.
Visitors to Waikiki often visit Pearl Harbor. Pearl Harbor monuments, museums, and memorials are popular for travelers from mainland America, especially those who serve or served in the military. Diamond Head volcano is also in the Waikiki area. The dormant volcano is one of the most recognizable natural landmarks on Oahu. Although some of Diamond Head is off-limits to visitors, the natural monument does welcome tourists for an up-close look.
Oahu is Hawaii's most vibrant and exciting island. There is a large choice of restaurants, bars, shopping boutiques and stores. Compared to the rest of Hawaii, Oahu has a far more cosmopolitan feel. Due to its infrastructure, you won't have difficulty getting around the island. You will find that Oahu is Hawaii's most expensive island, but its convenience for tourists makes it great to base your stay.
Best place to stay in Waikiki
Halekulani Resort Honolulu. Address: 2199 Kalia Rd, Honolulu, HI 96815, Hawaii.
Cheaper alternative:
Outrigger Beach Resort. Address: 2335 Kalakaua Ave, Honolulu, HI 96815, Hawaii.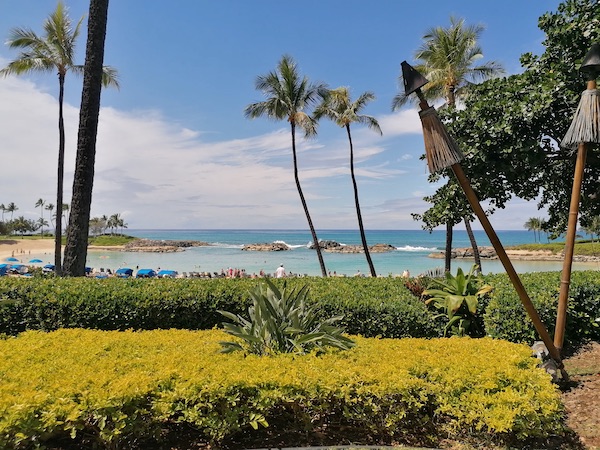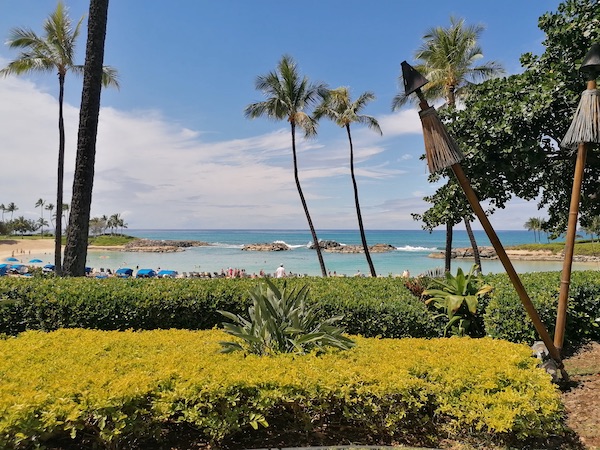 Kapolei
Kapolei is also located on the island of Oahu. It is considered the island's second-most popular area after Waikiki. The area is just west of Honolulu and on the south coast of Oahu. Families find Kapolei to be an ideal spot to base themselves. The resorts and amenities are first-class.
Traveling to and from Kapolei will be easier in the future as the rail line is being built to connect the neighborhood with Honolulu International Airport and the city's downtown. One of the main attractions in Kapolei is the Ka Makana Ali'i shopping mall. It attracts people from around Oahu. The island is one of Hawaii's most built-up and tourist-heavy. You will find plenty of amenities in and around Kapolei.
There are four lagoons in Kapolei: Hanu, Kolola, Napa, and Ulu and each is a great place to spend a day. Families can spend hour after hour at the lagoons. Kids love the lagoons to splash around in and lifeguards monitor the watering holes throughout the day.
Best place to stay in Kapolei
Resort Marriott's Ko Olina Beach Club. Address: 92-161 Waipahe Place, Ko'Olina Resort, Kapolei, HI 96707, United States of America.
Wailea
Wailea is a tourist resort located on Maui. The area is made up of 1,500 acres of beaches, resorts, and tourist attractions. The luxurious location is an escape from the cosmopolitan and far busier Oahu. If you want an assortment of beaches to choose from, five in all, then head to Wailea. You will also find top-rated golf courses inside the luxury community.
Travelers seeking a getaway that is secluded and away from other travelers will find it in Wailea. Its size alone provides privacy and freedom. You will feel like you are on your own private Hawaiian island. The beaches around Wailea are great for snorkeling. The famed Hoapili Trail attracts hikers and trail runners from around the globe.
After snorkeling, swimming, and sweating on the Hoapili Trail, hit the showers at your resort before heading to one of the great restaurants in Wailea. The shopping may not be as abundant as on Oahu, but it is still worth partaking in. If you time your trip just right, you can attend the Maui Film Festival or Whale Week, which takes place each February.
Best place to stay in Wailea
Andaz Maui at Wailea Resort. Address: 3550 Wailea Alanui Drive, Wailea, HI 96753, United States of America.

Where travel critics stay in Hawaii
Want to know where travel critics from publishers like The New York Times, Frommer's, Fodor's and Lonely Planet stay in Hawaii? Check out our overview of all recommended hotels, hostels and B&Bs in Hawaii.
Budget
Waimea Plantation Cottages Kauai.
"History buffs will adore these relocated and refurbished sugar-plantation cottages, which were originally built in the early 1900s. The one- to five-bedroom cottages are tucked among coconut trees along a lovely stretch of coastline." — Fodor's.
Address: 9400 Kaumualii Hwy, Waimea, HI 96796, Hawaii.
Mid-range
Moana Surfrider Westin Resort Honolulu.
"Built in 1901, the Moana Surfrider is the oldest hotel in Waikiki. Its beaux-arts architecture makes it the only hotel in Honolulu with the feel of a plantation mansion, complete with rocking chairs on the verandas and staff in historical dress." — CNN.
Address: 2365 Kalakaua Ave, Honolulu, HI 96815, Hawaii.
Luxury
"This luxury resort earns its accolades with top-flight service and lavish attention to detail like fresh orchids in every room, embracing lush gardens and an oceanview infinity pool." — Lonely Planet.
Address: 72-100 Ka'upulehu Drive, Kailua, HI 96740, Hawaii.
FAQ: Hawaii hotel recommendations
If you're looking for a budget, boutique, or luxury hotel in Hawaii-or maybe your travel plans require a splendid hostel? Want to know which hotel serves the best breakfast? Here are all those answers and more about where to stay in Hawaii.
What is the best budget hotel in Hawaii?
If you're looking for a cheap hotel in Hawaii, then book Waikiki Central Hotel. It's an excellent budget hotel offering great value for money. It's in a good location, it's been recommended by travel experts and the hotel has excellent customer reviews. Make sure you check our shortlist of the best cheap hotels in Hawaii.
What is the best boutique hotel in Hawaii?
You like some luxury but don't like the famous chain hotels. If you're looking for the best boutique hotel in Hawaii, you should check out The Surfjack Hotel & Swim Club. It's a very cool hotel that has been highly recommended by travelers and experts. Also check out our list of the best boutique hotels in Hawaii, it's a manually curated list of the most unique and romantic hotels on the islands.
What is the best luxury hotel in Hawaii?
If money isn't a problem and you're looking for a luxury hotel in Hawaii, then go for Four Seasons Resort Hualalai. The hotel offers excellent service, it's in a top location, it has been rated very highly by previous guests and renowned travel critics have recommended it. Make sure you check our shortlist of the best luxury hotels in Hawaii, it's a manually curated list of the most exclusive 5-star hotels in the city.
How much does it cost to stay in a Hawaii hotel?
Hawaii is expensive. For a 3-star hotel, you have to pay around $200 per night and for a 4-star hotel, you would be looking at $330 per night. If you're after a luxury 5-star Hawaii hotel then you can expect to pay around $630 per night.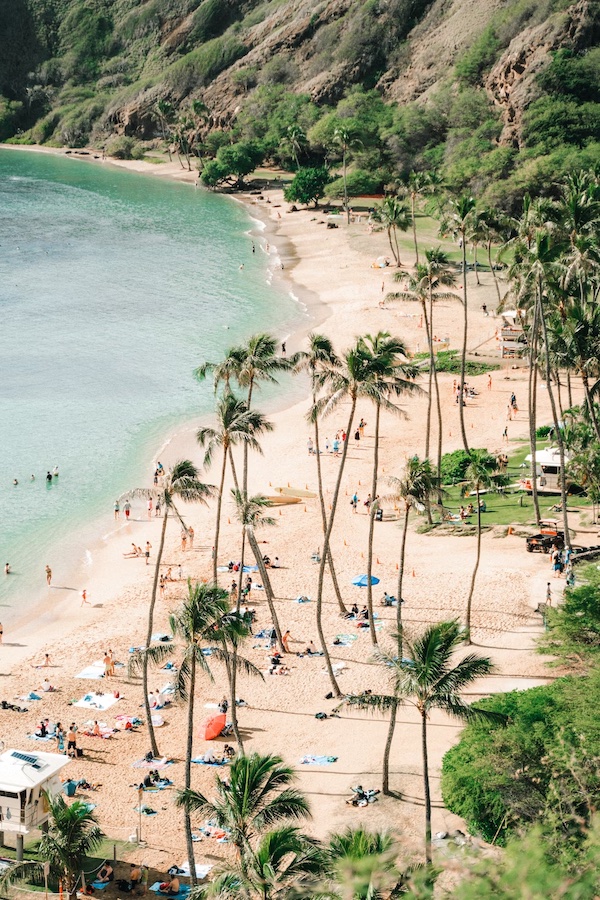 Best time to visit Hawaii
The Hawaiian Islands boast a pleasant, tropical climate year-round, so you're in for a treat no matter when you go. However, the dry season from April to October is generally considered the optimal time to visit, as the weather is consistently warm with minimal rainfall. During these months, you can enjoy endless sun-soaked days, perfect for basking on the beach, exploring the islands' lush landscapes, or partaking in thrilling water sports.
Peak tourist seasons in Hawaii typically occur during the winter holidays, spring breaks, and summer vacations. So, if you're looking for a more peaceful and relaxed vacation, consider visiting during the quieter months of September, October, or May. These off-peak times not only offer fewer crowds but also often have lower prices on accommodations and airfare, making your dream Hawaiian vacation more affordable.
Best things to do in Hawaii
There are a lot of things to do in Hawaii and surrounding areas, including day trips, attractions, museums, sightseeing tours and many other activities. Here's our list of 3 things you should definitely do when you're in and around Hawaii:
Big Island in a Day: Volcanoes, Waterfalls, Sightseeing, History
The Big Island of Hawaii has a diverse ecosystem unlike anywhere else on the planet, and on this day-long nature tour, experience the beauty of its black-sand beaches, thundering waterfalls, and Hawaii Volcanoes National Park. Price: $193. More info.
Oahu Shark Dive
Set out from Oahu's scenic North Shore to the depths of the big blue Pacific, where you have the chance to observe wild sharks from inside an underwater shark cage. Price: $109. More info.
Pearl Harbor & USS Arizona Memorial Tour with Pick-Up
Skip the long lines to the Pearl Harbor attraction on a small group tour from Waikiki. Learn more about the events that led to the US joining World War II at the USS Arizona Memorial. Price: $55. More info.
Deciding where to stay in Hawaii
To summarize, this travel guide has covered the best areas of Hawaii, as well as some hotel tips and things you can do. It's now up to you to decide which area you prefer.
Top 5 neighborhoods to stay in Hawaii
Wailea
Kapolei
Waikiki
Kapaa
Koloa
As you have seen in this article, there are a lot of things to explore, and deciding where to stay in Hawaii is important. Whether you stay in Wailea, Kapolei, Waikiki, Kapaa or Koloa, all those areas are in good locations.
The atmosphere of the area, whether you travel for leisure or business, whether you travel with your family or friends, and proximity to the attractions you prefer to visit should probably be the deciding factors. Whatever your preference is, you'll have a great time in Hawaii.
Check out our other guides about the best places to stay in Hawaii: