Miami, Florida is a city like no other. In today's day and age, it is hard to find cities that stick true to their roots and are truly unique. Miami is one that has a distinct culture and is a fantastic place to visit.
With the beach to the south and so much stuff packed into the city, you cannot go wrong with visiting here. Now, this is also known to be a pretty pricey place to visit. With plenty of clubs, high-end restaurants, and world-class hotels the tab on your vacation can rise pretty easily.
Today, we will be talking about the best affordable hotels in Miami. When you can save some money on accommodations, you can have more allocated to other areas of the budget.
So, here are three of the best cheap hotels in Miami!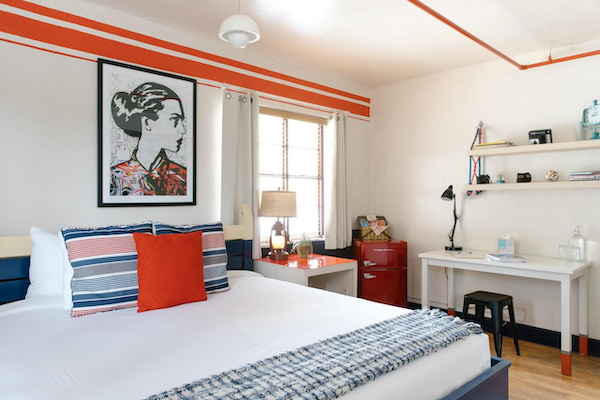 Freehand Miami
A huge part of Miami's identity is bright colors and beach vibes. The Freehand Miami is a place that shows this and brings you pretty close to the beach. Miami is a fairly large city, and if you want to stay within close walking distance to the beach, be prepared to spend some serious money. However, this is one hotel that is still affordable.
There are also some good amenities and features at the Freehand despite the affordable price. There is a pool with table service, so relaxation is very easy. Plus, there is a bar on-site that is open to the public, so that is a happening spot in many cases.
Now, one thing to keep in mind is that this is not a traditional hotel. This is more of a hostel that does attract a lot of young, cheap travelers. If this is you, perfect! If you still want a more traditional experience, you may want to check out the other options in Miami.
For those who want to save the maximum amount of money, the hostel-style living quarters are an option. However, if you do want a private room with a little more space, you can upgrade to a standard king room.
Hotel details
Address: 
2727 Indian Creek Drive, Miami Beach, FL 33140, United States of America.
Guest rating:
4.0 out of 5
Price per night:
From $26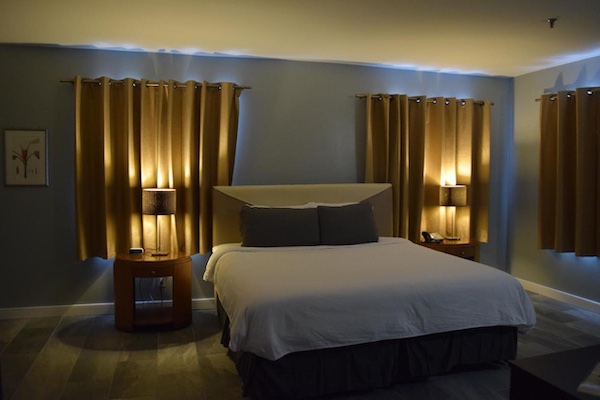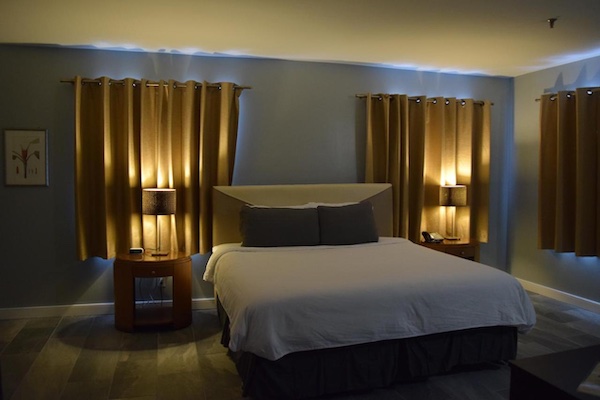 La Flora
Miami's next cheap hotel is La Flora. This is a boutique hotel that saves you money while still bringing a good consumer experience. The physical location is on South Beach, so you have quick access to one of Miami's shining spots.
If you like the party vibes of South Beach, this is a good place to stay. You will be within walking distance of the area's top nightclubs and bars. However, the vibes within the hotel are actually much different. This is a small and quiet hotel that is simply there to be a place keeper for whatever you want to do in Miami. This is not the main attraction.
With free wi-fi and a bar on-site, there are a few key amenities that are worth the price of admission. So, there are enough features included to give you a fair bit of value with the stay.
The types of rooms range from basic rooms to king suits that have plenty of extra room. The king suite is the best bang for your buck in terms of size and capacity. A room of this size at some of the chain hotels will cost much more.
Hotel details
Address: 
1238 Collins Avenue, Miami Beach, FL 33139, United States of America.
Guest rating:
4.0 out of 5
Price per night:
From $85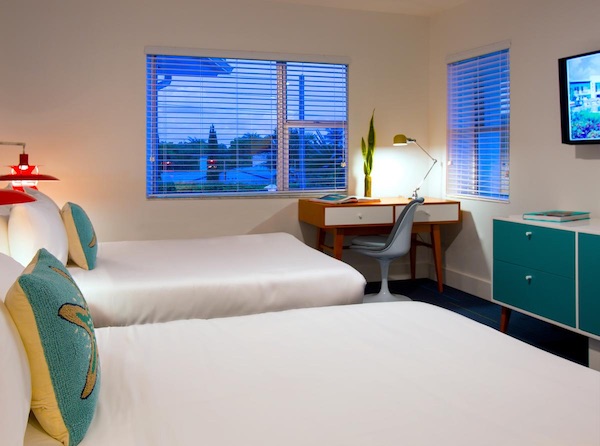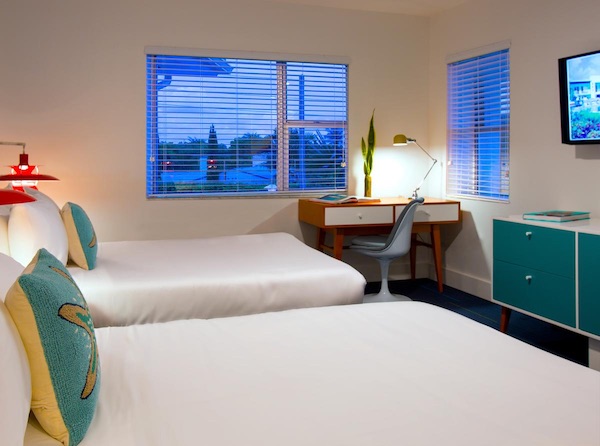 The Vagabond Hotel
Finally, we have The Vagabond Hotel. This is a historic hotel in an interesting part of town. It is located on the Upper East Side, which is actually developing a really good scene of action. Obviously, it is not South Beach, but there are still things going on and developing in the area.
This hotel has seen a pretty big rebuild after being neglected for many years. With the area on the come-up, so is the Vagabond. Now, there are many upgraded and modern aspects that complement the old-school build of the hotel.
In terms of the actual rooms, there are a few different options to choose from depending on your needs and budget. One of the best is the Galaxy King that is basically a suite for two people. There is also the Electra Deluxe Suite that brings you over 300 square feet. Having the option to upgrade or downgrade is great for an affordable hotel.
There are also a few amenities and features not normally found with cheap hotels. The pool and lounge area around it provides an awesome palace to relax and cool off. Plus, there is the Vagabond Restaurant right on site.
Hotel details
Address: 
7301 Biscayne Boulevard, Miami, FL 33138, United States of America.
Guest rating:
4.4 out of 5
Price per night:
From $129
About our budget hotel recommendations in Miami
We are a travel research company. Our team helps you discover the best cheap hotels in Miami by researching the internet for you. We have also visited some of these places. Hence, it's not just our opinion, it's the opinion of thousands of travelers who have been there before you. We make it easy for you to find out about the best budget hotels in the city.
Please note, we only list hotels that have an aggregated guest review rating of at least 4.0 out of 5. We aggregate all reviews from different booking sites and other unbiased review websites. Any hotel listed here should have a price of $100 or less per night. Hence, you can be certain all hotels listed above offer you a great and affordable stay in Miami.
Lowest price guarantee
We partner with Booking.com and Hotels.com. Both booking websites offer the lowest price guarantee so you can be certain you will always get the best deal for the hotels above. If you have seen a better price elsewhere, all you need to do is contact the booking website and they will refund you the difference immediately. You can price match right up until the day before check-in.
We also recommend you read our guide about how to save money on hotel bookings. It's a list of tips about when you should book a hotel, what tools you can use, and other things you can do to find your preferred hotel at an affordable price.
Top 3 budget hotels in Miami
Let's summarize this affordable travel guide. Based on thousands of guest reviews, these are the best budget hotels in Miami:
More Miami guides
Get to know the city even better by reading our other articles about Miami: