In the United States, there are a few major cities that might come to mind when the word "luxury" is mentioned. Miami is definitely one of those cities, and it is not hard to understand why. Miami, which is situated in the southern region of Florida, is the epitome of a lavish lifestyle and nonstop fun in the sun.
Travelers flock to Miami year-round to experience places such as South Beach, Wynwood, and the ultra-lively downtown area and nightlife that exists here. Miami is like a world of its that is utterly vibrant and bursting with culture left and right.
Some of the world's top dining experiences are located within Miami, as well as some of the most supreme shopping and lovely pastimes, like the Miami Seaquarium and Vizcaya Museum and Gardens.
If you are looking to have a splendid and luxurious vacation from start to finish in the Sunshine State, we have created a guide of the hotels that will allow you to have just that.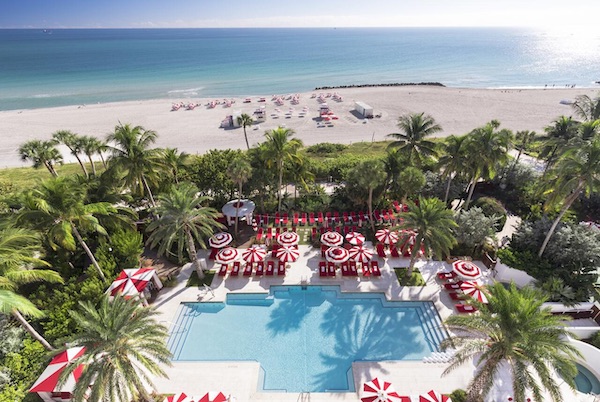 Faena Hotel Miami Beach
Settled over a view of spectacular white sand beaches and aqua waters, Faena Hotel Miami Beach prides itself on decadent design, luxury services, and celebrated amenities, allowing each guest to feel like a star. The entire hotel Is accented with gold and signature red creating an almost over-the-top lavish ambiance embodying the glamour of the 1950s with an inspiring and classic feel. Home to Francis Mallmann's open-fire cooking restaurant and other high-end restaurants, the dining options at Faena are unmatched.
This beautiful destination is also well known for the stunning weddings, corporate galas, and many other significant milestones that it hosts. The Faena District in Miami has emerged as a global model for high-end and purpose-driven lifestyles, and the hotel fits perfectly into the area.
Hotel details
Address: 
3201 Collins Avenue, Miami Beach, FL 33140, United States of America.
Guest rating:
4.5 out of 5
Price per night:
From $690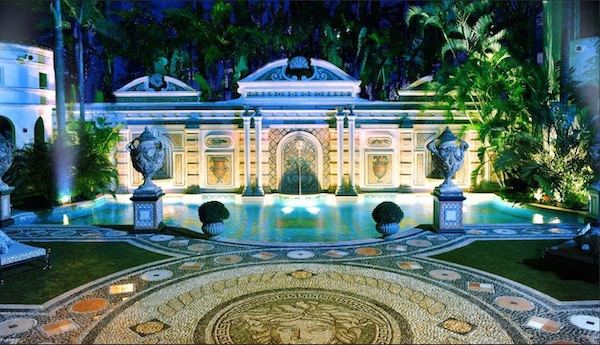 The Villa Casa Casuarina
At The Villa Casa Casuarina, which was constructed way back in 1930, delivers an ornate and completely sophisticated atmosphere that is utterly mesmerizing. The Villa was purchased back in 1992 by the infamous fashion designer known as Giovanni Versace and is now serving as a luxury accommodation under its new name and with several outstanding updates to bring guests an unforgettable experience.
The elaborately decorated palace and the amenities offered make for a getaway like none other. From the phenomenal spa, world-class mosaic pool, and sumptuous dining and bar areas-you will be in awe during your entire stay. The rooms will transport you into a realm of complete magnificence with all of the space and features available, like marble bathrooms, king beds, incredible balconies, and expansive closets.
Hotel details
Address: 
1116 Ocean Drive Northeast, Miami Beach, FL 33139, United States of America.
Guest rating:
4.3 out of 5
Price per night:
From $860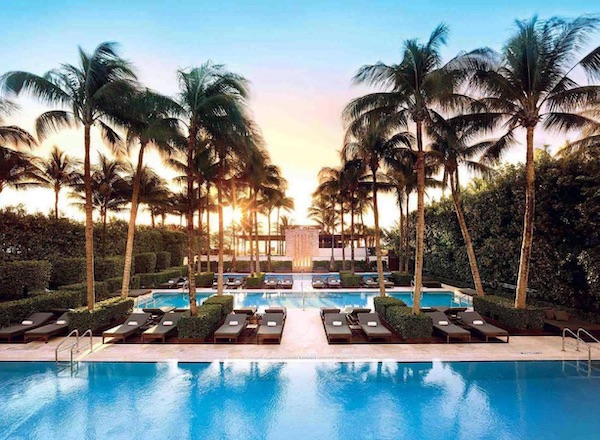 The Setai Miami Beach
A remarkable and special find within the South Beach region, Setai Miami Beach is newer to the Miami scene and it has quickly caught the eyes of visitors making their way to this tropical destination. The Setai is hard to miss, soaring forty stories into the sky right on the marvelous beach oasis here. A portion of the hotel includes the renovated Dempsey Vanderbilt Hotel, which has been standing since 1936 and is now more astounding than ever.
The spa within this establishment is as luxurious as can be, and it leaves each guest with a sense of tranquility and peace that they will carry with them for days. The Art Deco suites provide a warm, sleek ambiance that is like a warm embrace to guests. The oceanfront suites afford sweeping vistas of the Atlantic below, and some are set up with large balconies and kitchen spaces.
Hotel details
Address: 
2001 Collins Avenue, Miami Beach, FL 33139, United States of America.
Guest rating:
4.6 out of 5
Price per night:
From $740
Mandarin Oriental Miami
The Mandarin Oriental Miami could not be located in a more beautiful and serene spot within the vicinity, as it is right on the Biscayne Bay on a small island right off of the metropolis of Miami. The expansive spa offers numerous treatments that will completely rejuvenate you, and there are four different heavenly dining and lounge options available to explore while here, too.
Most of the 326 rooms at the Mandarin Oriental offer large balconies with views of glistening water, as well as spacious interiors with unmatched design. Every room is totally opulent. Each room comes with everything a guest could need and then some, from vast bathrooms to living areas with massive television set-ups.
Hotel details
Address: 
500 Brickell Key Dr, Miami, FL 33131, USA.
Guest rating:
4.5 out of 5
Price per night:
From $239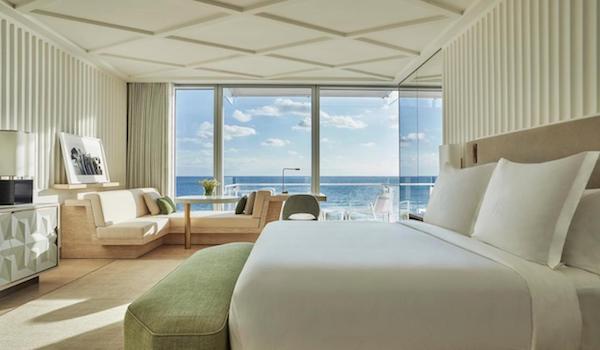 Four Seasons Hotel at the Surf Club
When you arrive at the Four Seasons Hotel at the Surf Club, your eyes will not know where to land with all the beauty that is immediately encountered here. Situated right on the ocean and only minutes away from the most popular areas of Miami, the Four Seasons Hotel at the Surf Club provides the setting for a much-needed tropical getaway that so many search for.
The charming bungalow rooms are light, airy, and utterly refined. Luscious palms fill the common spaces, and the service cannot be beaten. There are four different restaurant and lounge areas that serve up delectable dishes. They serve cocktails in some of the most beautiful surroundings you can imagine. There is no question that this hotel is the epitome of what a luxurious stay is like.
Hotel details
Address: 
9011 Collins Ave, Surfside, FL 33154, USA.
Guest rating:
4.7 out of 5
Price per night:
From $550
In Miami, visitors can have it all. There is access to some of the best beaches in the world, thrilling city life, and sheer luxury to be found in the various accommodations throughout this marvelous destination.
About our luxury hotel recommendations in Miami
We are a travel research company. Our team helps you discover the best luxury hotels in Miami by researching the internet for you. We have also visited some of these places. Hence, it's not just our opinion, it's the opinion of many travelers who have been there before you. We make it easy for you to find out about the most luxurious and exclusive 5-star hotels in the city.
Please note, we only list hotels that have an aggregated guest review rating of at least 4.0 out of 5. We aggregate all reviews from different booking sites and other unbiased review websites. Hence, you can be certain all hotels listed above offer you a great stay in Miami.
Best price guarantee
We have partnered with Booking.com and Hotels.com to offer the best price for your stay in Miami! Both sites offer price matching, so you can be sure that you are getting the cheapest rates possible for a luxury hotel in Miami. If you find an even lower rate on another site at least 24 hours before check-in, contact them to claim a refund of the difference!
Top 5 luxury hotels in Miami
Having read this guide, now let's summarize what we learned. We found the best 5-star hotels in Miami thanks to reviews and tips from thousands of guests and travel experts:
More Miami recommendations
We hope you enjoy the advice we've given to you above. If so, be sure to check out some of our other articles about Miami: