When you think of Miami, beaches, nightlife, palm trees, and high-end shopping likely come to mind. This would not be a far-off assessment, as Miami is certainly the place to find all of these things.
Miami is located in the southern region of Florida, also known as the Sunshine State. In Miami, you can find miles and miles of tropical beaches, as well as a marvelous downtown area that is known for its booming nightlife.
Wynwood is considered the artsy section of Miami, where travelers and locals alike love to stroll and see the various graffiti installations, also known as the Wynwood Walls. Fining incredible cuisine is anything but an issue while in Miami, whether you are in the mood for sushi, pizza, or authentic Latin fare.
Miami has it all, especially when it comes to fabulous boutique hotel accommodations to help level up your stay in this unreal city.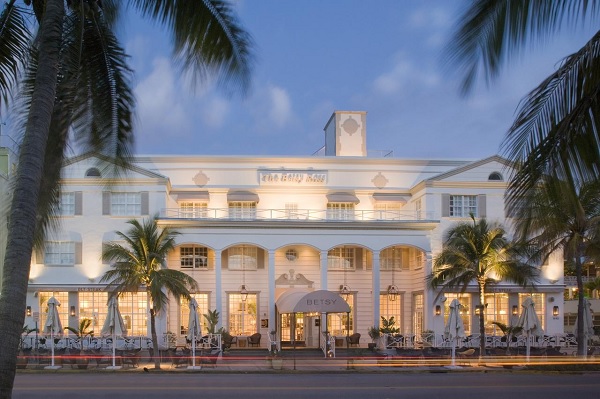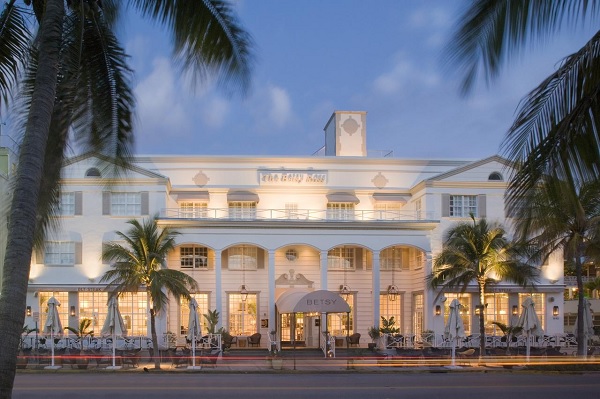 The Betsy South Beach
At The Betsy South Beach, located in a prime location near the lovely shores of South Beach, you will feel welcome by the light and airy design throughout the establishment. There is a library, gym, pool, numerous chairs to lounge in, and a rooftop spot to relax on that offers spa services, as well. Many of the rooms here have balconies that offer astonishing views of tropical Miami Beach.
The rooms are peaceful and supplied with everything necessary, from fancy bath products to a great television set up. There are a couple of exquisite restaurants on the property open for breakfast, lunch, and dinner, as well as a bar in the lobby. Walk right onto the warm sand of South Beach from The Betsy and let your worries melt away.
Hotel details
Address: 
1440 Ocean Dr, Miami Beach, FL 33139, USA.
Guest rating:
4.3 out of 5
Price per night:
From $424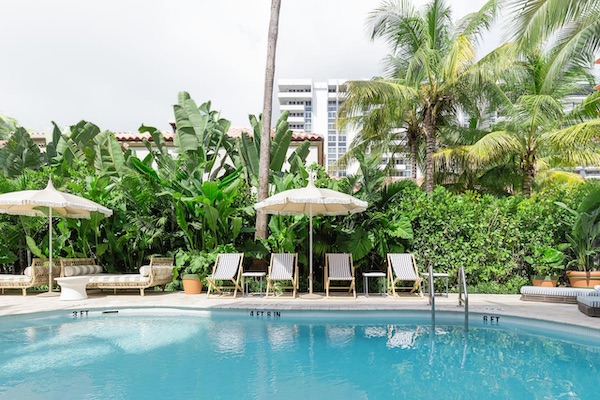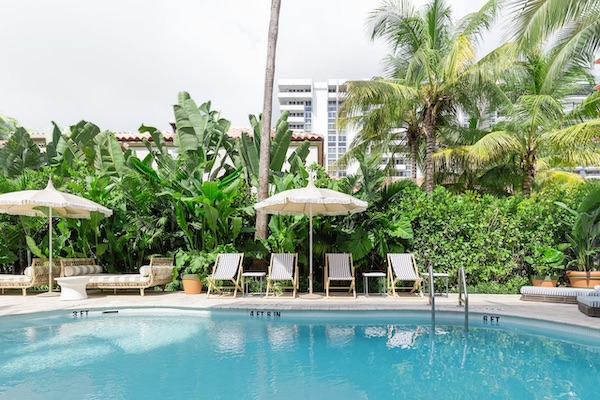 Palihouse Miami Beach
Next, we have Palihouse Miami Beach, a spot situated right in the heart of Miami Beach, so you are never far from some fun in the sun. There is a pool, bar, restaurant, and lounge set up at Palihouse Miami Beach that provides phenomenal opportunities to relax and catch some rays without leaving the hotel.
The nearly 80 rooms here are complete with nice televisions, a coffee and tea station, and some rooms have a small kitchen area. Several rooms over lovely views of the winding Indian Creek that you can spot glorious sunsets from. There is a free metro system that operates through the surrounding Miami region only a mile away from this fantastic hotel, too.
Hotel details
Address: 
3500 Collins Avenue, Miami Beach, FL 33140, United States of America.
Guest rating:
4.4 out of 5
Price per night:
From $165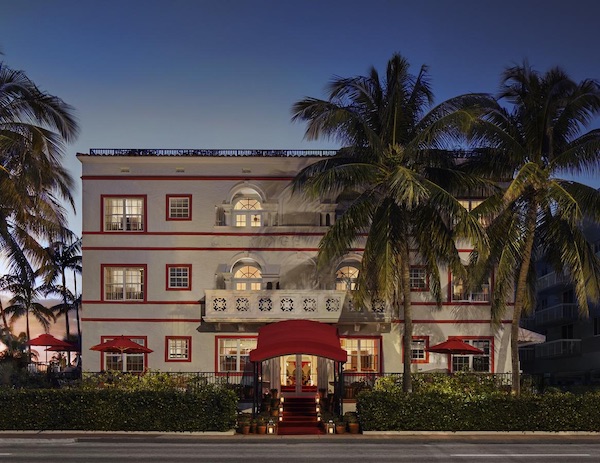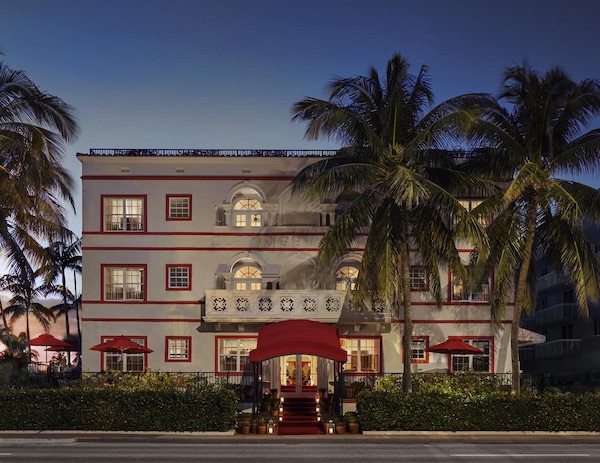 Casa Faena
You will find Casa Faena nestled among swaying palms right in Miami Beach. Casa Faena resides in a nearly 100-year-old building that will transport you to a simpler time in bustling Miami. Receive immaculate views of the vast Atlantic Ocean throughout Casa Faena and make a point to get up early enough for at least one day to catch a sunrise from the rooftop terrace here.
Soak up the sun in the refreshing pool at Casa Faena and grab an expertly crafted cocktail at the bar here in the evenings. The rooms are open and cheerful, with a classic old Florida atmosphere that is impossible not to love. Casa Faena is truly a sanctuary in a city that seemingly never stops.
Hotel details
Address: 
3500 Collins Avenue, Miami Beach, FL 33140, United States of America.
Guest rating:
4.0 out of 5
Price per night:
From $125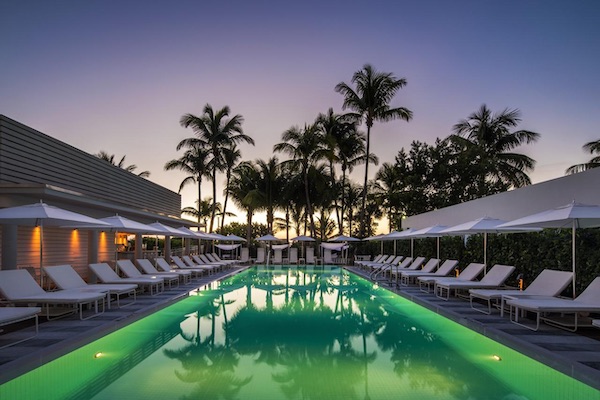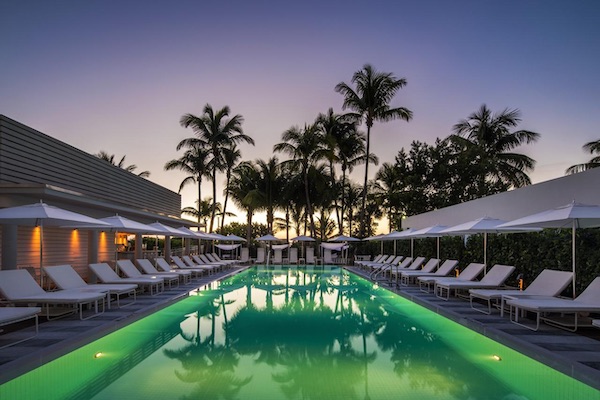 COMO Metropolitan, Miami Beach
The next hotel we have is COMO Metropolitan, Miami Beach, which is quite literally a tropical paradise right on the beach that will win your heart over with its retro-yet-modern style. There is a rooftop pool and lounge area for guests to enjoy, and a phenomenal restaurant and bar on the property with remarkable food and beverages.
You will find spacious rooms that take advantage of the abundant sunshine that engulfs Miami with their substantial windows throughout. There is a spa here at COMO Metropolitan as well as yoga classes that allow guests to stay on top of their practice while on vacation. Take just a few steps off of the property, and you will find yourself on the gorgeous Miami Beach.
Hotel details
Address: 
2445 Collins Avenue, Miami Beach, FL 33140, United States of America.
Guest rating:
4.1 out of 5
Price per night:
From $200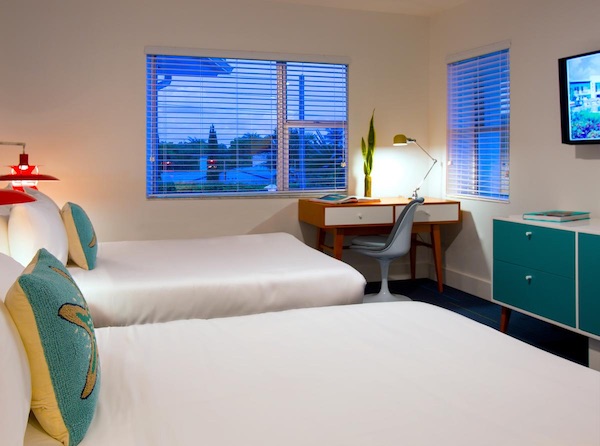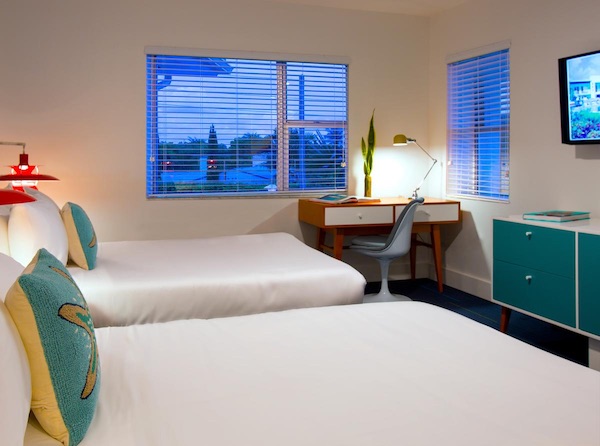 The Vagabond Hotel
Last up on our list is The Vagabond Hotel, a spot that embraces its past with the retro theme with a modern-day twist. The Vagabond Hotel originally opened in the 1950s and has received quite the transformation into the oasis it is today. There is a vast outdoor space with an inviting pool under lovely palm trees here, too.
Discover the airy rooms that have whimsical pops of color and inviting plush beds. Each of the rooms here is complete with a smart TV, and the bath products provided here are extra kind to the environment which is always a plus. Make sure to stop by the delicious Asian and Latin-inspired restaurant for at least one meal during your stay, too.
Hotel details
Address: 
7301 Biscayne Boulevard, Miami, FL 33138, United States of America.
Guest rating:
4.4 out of 5
Price per night:
From $129
Miami is practically known for its abundance of hotels and incredible getaway opportunities, but if you are looking for a boutique-style hotel, consider any of the above-mentioned locations. You will be set with sun, sand, and a welcoming place to stay when you opt for any of these accommodations.
About our boutique hotel recommendations in Miami
We are a travel research company. We help you discover the best boutique hotels in Miami by researching the internet for you. It's not just our opinion, it's the opinion of many travelers who have been there before you. We make it easy for you to find out about cool design hotels and unique design hotels in the city. Some of them might be so romantic you might not want to leave your room.
Please note that we only list hotels with an aggregated guest review rating of at least 4.0 out of 5. We aggregate all reviews from different booking sites and other unbiased review websites. Hence, you can be certain all hotels listed above offer you a great stay in Miami.
Best price guarantee
Get the best deals and prices for your stay in Miami with Booking.com and Hotels.com! They offer price matching, which means you'll be getting the lowest price available online, guaranteed! If you find a cheaper offer on another website for the same hotel room at least 24 hours before check-in, contact them to claim a refund of the difference.
Top 5 boutique hotels in Miami
Let's quickly summarize this guide. Based on thousands of guest reviews and tips from travel experts, these are the best boutique hotels in Miami:
More Miami tips
Get more great content like the guide above! Check out these other articles about Miami: