Abu Dhabi is United Arab Emirates' second city. It is often overlooked by travelers seeking the sun and fun of Dubai. Its neighbor to the north is typically considered to be more glamorous while Abu Dhabi offers a bit more grit to travelers seeking a look at an authentic Emirate city.
The capital of the UAE is a popular travel destination. Around 10.3 million visitors travel to Abu Dhabi each year, making it one of the top spots to visit in the Middle East. Abu Dhabi has luxury hotels, restaurants, resorts, and more. It is certainly a city on the rise, and these five areas are brilliant places to base a trip to the capital.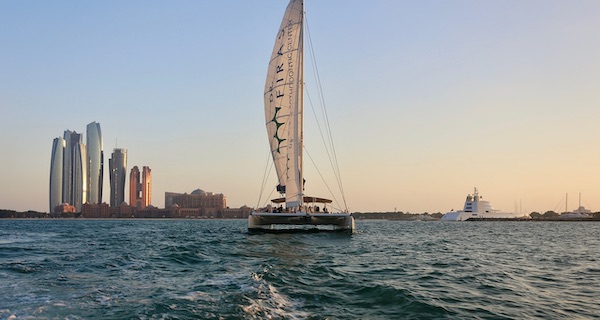 Saadiyat Island
One of the things Abu Dhabi does is luxury living. According to stats from Gulf News, in 2018, nearly 89,000 millionaires resided in Abu Dhabi. That figure is bound to grow, making luxury living even more important around the city.
To accommodate individuals seeking a luxury lifestyle, Saadiyat Island offers five-star hotels, beautiful beachfront properties, and gorgeous villas. The accommodation on Saadiyat Island can be expensive, it is an upscale neighborhood, so even if you do not book a hotel here, it is worth visiting.
One of the most popular places to stay on Saadiyat Island is Jumeirah Resort. The resort is home to a 400-meter beach that spoils visitors with luxurious days under the sun. Saadiyat Island will be Abu Dhabi's culture center. You will find museums located on the island including the Guggenheim Abu Dhabi and Louvre Abu Dhabi.
Best place to stay in Saadiyat Island
Jumeirah at Saadiyat Island Resort. Address: Saadiyat Island East, Saadiyat Island, Abu Dhabi, United Arab Emirates.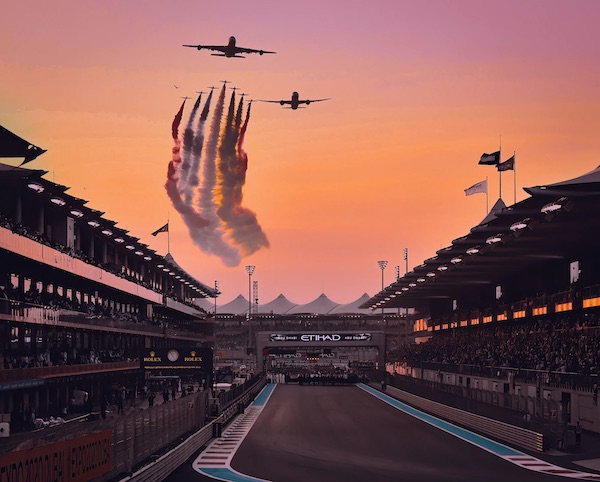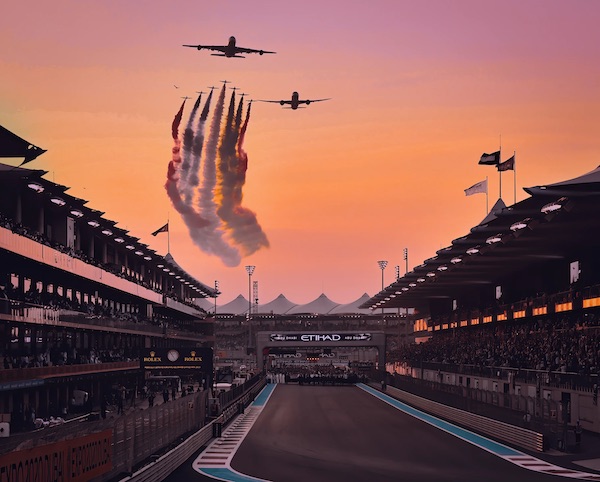 Al Raha
Al Raha offers visitors a combination of residential, commercial, and leisure properties and activities. The neighborhood is situated in the Khalifa City section of Abu Dhabi. The most sought-after travel destination in Al Raha is the beach. Al Raha Beach is a favorite spot to spend a hot UAE day.
Developers are still working on properties in the neighborhood. When Al Raha is finished, it will be home to over 120,000 residents. It is already a high-end residential place to go. You can find authentic UAE houses and villas.
A lot of the architecture in Al Raha is based on the old-style homes that locals lived in long ago. The villas are quite extravagant, especially on the inside, yet at the same time, each home is rather simple. It is a contrast that is very much eye-catching.
Al Raha offers easy beach access to visitors. Excellent hotels can be found in the neighborhood along with some very good restaurants. Motorsports fans can find Yas Marina Circuit in the Al Raha area. You can take a tour of the Formula One racecourse and even drive around the racetrack when purchasing a driving experience package.
Ferrari World Abu Dhabi is also located in the area. Even if you are not a racing fan, you will find plenty to enjoy at Ferrari World Abu Dhabi.
Best place to stay in Al Raha
Yas Viceroy Hotel. Address: Yas Island Abu Dhabi, Yas Island, Abu Dhabi, United Arab Emirates.

The Corniche
You will find The Corniche running alongside Abu Dhabi Beach. It is a stunning area that is right up against the water. If you fancy a morning jog or end of the day stroll along the shoreline, then this is a perfect place to go. One side of The Corniche is white sand while the other is sparkling water. It is a wonderful area that is clean and perfect for travelers seeking a great family place to stay.
The area is filled with cafes, restaurants and food stalls to get a bite to eat. You can sit in the lounging areas and relax in paradise. It feels like you are on a tropical island rather than just off of a busy section of Abu Dhabi.
One of the top attractions in Abu Dhabi is the Observation Deck at 300. The observation deck is located at Etihad Towers and provides views all over the city. Heritage Village and Marina Mall both offer visitors exciting days out. You can find great accommodation around The Corniche making it easy to reach the neighborhood's great sites.
Best place to stay in The Corniche
Jumeirah at Etihad Towers Hotel. Address: Corniche Road, Abu Dhabi, United Arab Emirates.

Khalidiya
Abu Dhabi isn't a party destination. Bars and drinking are not as common as in other travel spots in the world. You can only buy alcohol in hotel bars or at restaurants attached to hotels. You won't find a central place to party, but there are some great hotels in Khalidiya that have places to get a cold beer.
Khalidiya is a popular place for foreign visitors. It has a big expat community and you will find plenty of Europeans, North Americans, Aussies, and New Zealanders out and about. Some of Abu Dhabi's best cafes and restaurants are found in Khalidiya. It is located near The Corniche, giving you the chance to get to the beachfront and enjoy a sundown stroll.
Private tours are available in the neighborhood along with luxury shopping. Al Khaldiya Park is also located in the area providing a green, leafy space to visitors.
Best place to stay in Khalidiya
Aloft Hotel. Address: Khaleej Al Arabi Street, Abu Dhabi, United Arab Emirates.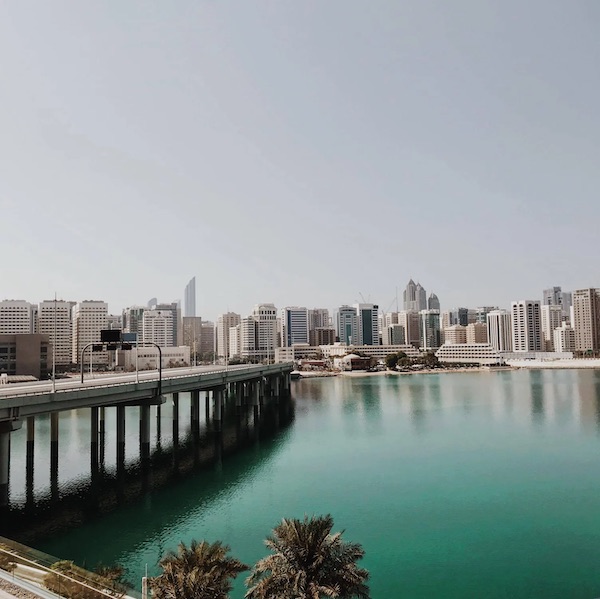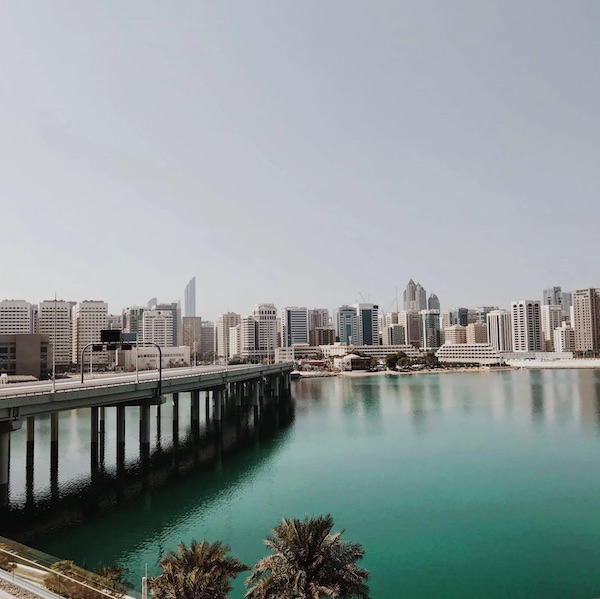 Al Maryah Island
Abu Dhabi doesn't exactly have a city center or downtown area. There are some centrally located places, but for the most part, Abu Dhabi is a sprawling city in the desert. Al Maryah Island is situated just northeast of what is termed "downtown" Abu Dhabi. It isn't an organic area at all. Like many of the cities around the Middle East – and the UAE in particular – everything is man-made and the natural organic growth of cities is stifled. That isn't a bad thing though.
Al Maryah Island is growing into what some term as the "city center". In the next few years, it could be the "it" place to be in all of Abu Dhabi. Right now, it is the trendiest place to go shopping and locals love to be seen in the area. At night, Al Maryah Island is lit up with the area's buildings and it is easy to see the skyscrapers that cut through the Arab sky.
The neighborhood is flush with upscale restaurants and cafes. Although there is much to do and Al Maryah Island attracts people from all over the city, it is a calm and relaxing area. It is perfect for families seeking a quiet place to find accommodation.
Best place to stay in Al Maryah Island
Rosewood Hotel. Address: Al Maryah Island, 41184 Abu Dhabi, United Arab Emirates.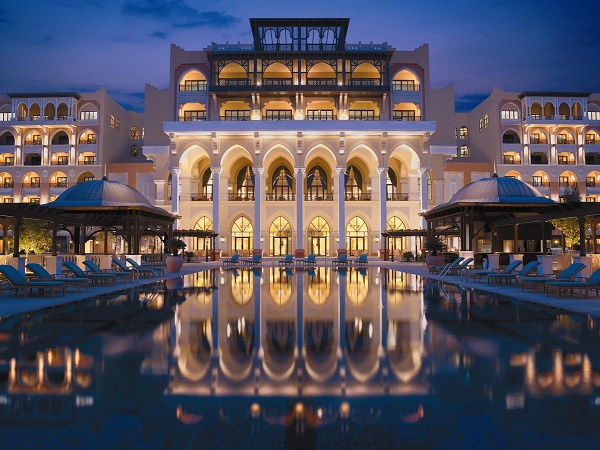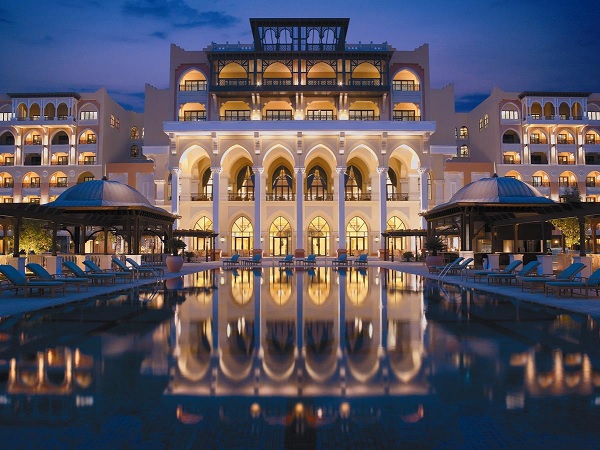 Where travel critics stay in Abu Dhabi
Want to know where travel critics from publishers like The New York Times, Frommer's, Fodor's and Lonely Planet stay in Abu Dhabi? Check out our overview of all recommended hotels, hostels and B&Bs in Abu Dhabi.
Budget
"In the centre of the Yas hotel district, this contemporary choice has compact rooms for the budget conscious and attracts a younger crowd." — Lonely Planet.
Address: Golf Plaza, Yas Island, Abu Dhabi, United Arab Emirates.
Mid-range
"The 499-room Yas Viceroy Abu Dhabi is renowned for its over-water, over-land location straddling a Formula 1 race track. The hotel is a landmark on Yas Island, offering guests the opportunity to watch a car race from the balcony or relax in the sun by the beach." — Telegraph.
Address: Yas Island Abu Dhabi, United Arab Emirates.
Luxury
Shangri-La Hotel Qaryat Al Beri.
"Picturesque waterways run past the luxurious Shangri-La, affording lovely views of the Sheikh Zayed Grand Mosque on an opposite bank. Amenities include a private beachfront, the Asian-inspired Chi spa and the opulent Pearls and Caviar restaurant and lounge." — New York Times.
Address: Between The Bridges, Abu Dhabi, United Arab Emirates.
FAQ: Abu Dhabi hotel recommendations
If you're looking for a budget, boutique, or luxury hotel in Abu Dhabi, or maybe your travel plans require a splendid hostel? Want to know which hotel serves the best breakfast? Here are all those answers and more about where to stay in Abu Dhabi.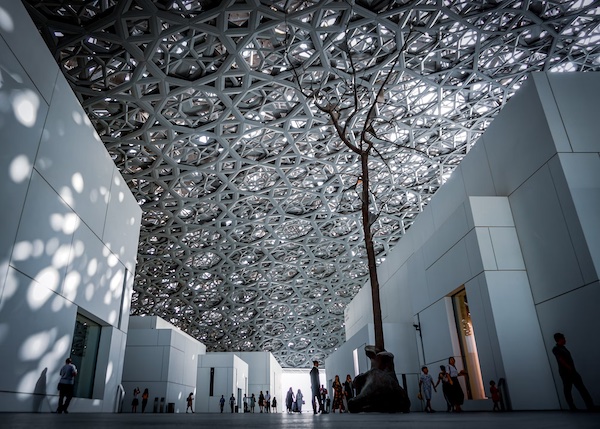 Best time to visit Abu Dhabi
The best time to visit Abu Dhabi is usually between the months of October and April. During this season, temperatures are mild and pleasant, making it the perfect time to explore the city and its attractions.
The months of October to April offer the best weather in Abu Dhabi – sunny days, clear skies and comfortable temperatures, with temperatures ranging from around 20 degrees Celsius in December to around 30 degrees Celsius in April. This makes it the ideal time to explore the city and its attractions, such as the Sheikh Zayed Grand Mosque, the Abu Dhabi Corniche and the Yas Marina Circuit. During this time of year, the city also hosts a variety of events and festivals such as the Abu Dhabi International Boat Show, Abu Dhabi Music and Arts Festival and the Abu Dhabi Grand Prix.
Another great time to visit Abu Dhabi is in the summer months of May and September. Although temperatures are higher during this time of year, and can reach up to 40 degrees Celsius, there are still plenty of attractions and activities to enjoy. Visitors can take advantage of the city's beaches and take a dip in the Persian Gulf, or take a trip to the Liwa desert and explore the stunning sand dunes. There are also a variety of cultural events to enjoy, such as the Abu Dhabi Summer Festival and the Abu Dhabi International Film Festival.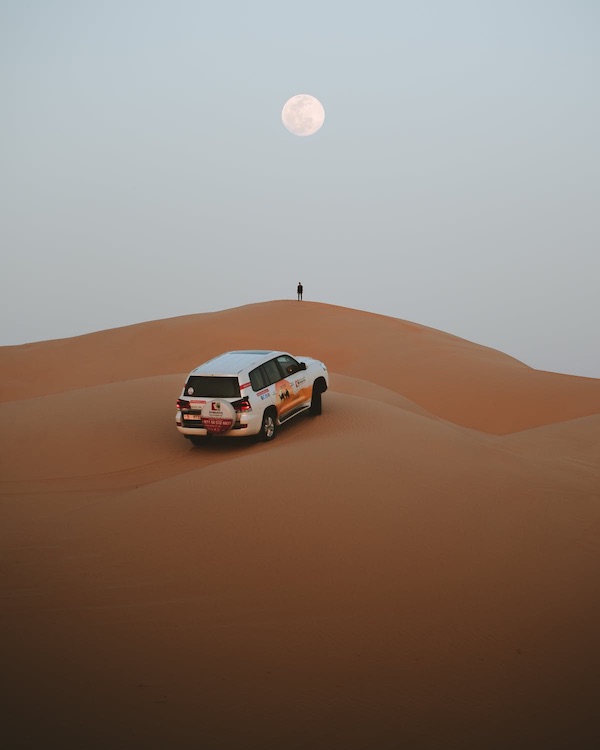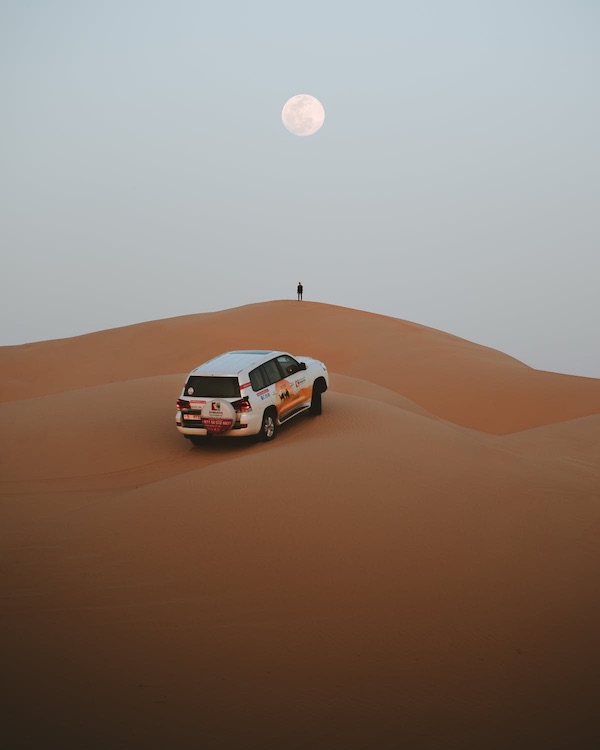 Best things to do in Abu Dhabi
There are a lot of things to do in Abu Dhabi and surrounding areas, including day trips, attractions, museums, sightseeing tours and many other activities. Here's our list of 3 things you should definitely do when you're in and around Abu Dhabi:
Evening Desert Safari With BBQ Dinner, Henna Painting, Camel Ride and Belly Dance
This trip includes a six-hour adventure through the stunning landscapes outside of Abu Dhabi, henna painting, sheesha smoking, and even a belly dancing show, plus a savory BBQ dinner with fellow travelers. From $83 per person. More info.
Yas Marina Circuit Venue Tour
Immerse yourself in a world normally open only to Formula 1 race drivers and their teams, and discover the circuit from the inside and out. From $30 per person. More info.
Abu Dhabi Guided Sightseeing Boat Tours
See the skyscrapers and sights of Abu Dhabi from a brilliant yellow rigid-inflatable boat on this 60- or 90-minute cruise. From $42 per person. More info.
More things to do in Abu Dhabi
Deciding where to stay in Abu Dhabi
To summarize, this travel guide has covered the best areas of Abu Dhabi, as well as some hotel tips and things you can do. It's now up to you to decide which area you prefer.
Top 5 neighborhoods to stay in Abu Dhabi
Al Maryah Island
Khalidiya
The Corniche
Al Raha
Saadiyat Island
As you have seen in this article, there are a lot of things to explore, and deciding where to stay in Abu Dhabi is important. Whether you stay in Al Maryah Island, Khalidiya, The Corniche, Al Raha or Saadiyat Island, all those neighborhoods are in good locations.
The atmosphere of the area, whether you travel for leisure or business, whether you travel with your family or friends, and proximity to the attractions you prefer to visit should probably be the deciding factors. Whatever your preference is, you'll have a great time in Abu Dhabi.
Check out our other guides about the best places to stay in Abu Dhabi: