Hawaii is the only state in the United States entirely made up of islands. There are eight main ones: Niihau, Kauai, Oahu, Molokai, Lanai, Kahoolawe, Maui, and Hawai'i (the Big Island). People worldwide visit the "Aloha State" because of its stunning landscapes, pristine beaches, and cultural heritage.
Everyone can feel welcome in Hawaii because it is one of the most culturally diverse places in the world. The islands have strong influences from Hawaiian, Polynesian, North American, and Asian cultures. Visitors can find endless exciting things to do there. In Hawaii, you can find everything from pristine, untouched nature to exciting cities. You can catch some of the finest waves in the world because Hawaii is the birthplace of surfing. Hawaii offers visitors world-class hiking, outrigger canoeing, stargazing, and cuisine.
There are countless great hostels to choose from on the islands. Here's a list of our top five hostels in Hawaii:
The Beach Waikiki Boutique Hostel
Located on the island of Oahu, in the city of Waikiki, the Beach Waikiki Boutique Hostel is a fantastic seaside adventure. This hostel is right at the center of all the action. Waikiki is full of great shops and restaurants. You're just steps away from the beach, and a shuttle ride away from North Shore and Pearl Harbor.
The hostel has private rooms, studios, and mixed/female-only dorms for guests. If you want to cook, there's a communal kitchen. You don't need to bring anything for the beach — the hostel lends out boogie boards, floats, and more for free. Staff members plan pizza nights and free shuttle tours for guests.
Visitors love the central location, compassionate staff, and excellent facilities.
Hostel details
Address: 2569 Cartwright Road, Honolulu, USA.
Guest rating: 4.7 out of 5.
Price per night: from $33.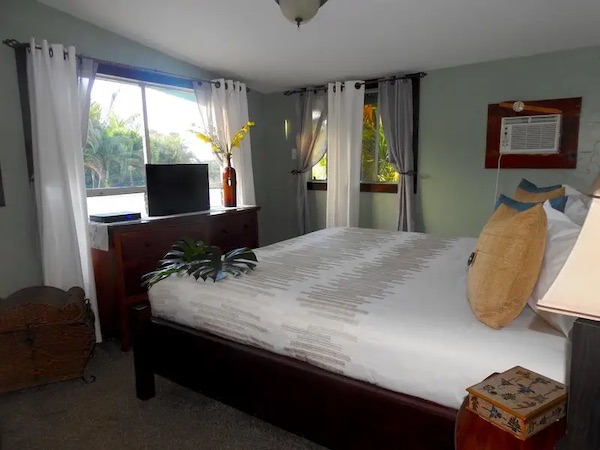 Kalani Hawaii Private Lodging
Kalani Hawaii Private Lodging is a fantastic getaway on Oahu's North Shore. This area is world-famous for international surfing championships between October and March. During the summer, it is a relaxing beach destination with crystal clear waters and perfect white sand. The hostel is next to Sunset and Pipe beaches.
Lodging at this hostel includes individual, couples, and group/family rooms. The most important part of this hostel is the outdoor facilities, where you'll likely spend most of your time. Kalani Hawaii has beautiful lanais (covered patios) that are great for spending time with other guests, doing yoga, having a barbeque, and enjoying the sea.
This hostel is famous for its fantastic atmosphere, proximity to great walking spots, and accommodating hosts.
Hostel details
Address: Sunset Beach, Hi 96712, Haleiwa, USA.
Guest rating: 5.0 out of 5.
Price per night: from $78.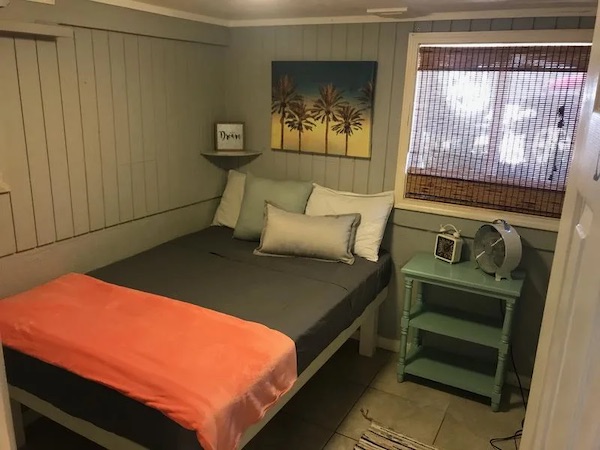 Aloha Surf Hostel
Located on the island of Maui, the Aloha Surf Hostel is near the historic town of Paia. The area is known for its water sports. Some of the most famous surfing and windsurfing spots on the island, Ho'okipa and Kanaha beach surround the hostel.
Guests can choose from comfortable dorms or private rooms designed for affordability. Facilities include a game room that has a pool/foosball/ping pong table for endless entertainment. You also can unwind in the hostel's hot tub. There's a free pancake breakfast in the morning, and you can cook at their outdoor BBQ or fully stocked kitchen. The Aloha Surf Hostel offers free tours of Maui for guests.
People love the excellent tours, exciting area, and social atmosphere.
Hostel details
Address: 221 Baldwin Avenue, Paia, Maui, USA.
Guest rating: 4.7 out of 5.
Price per night: from $56.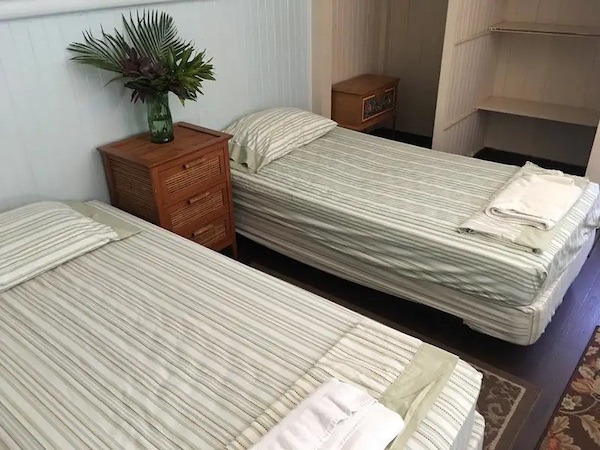 Hakuna Matata Hostel
You can find the Hakuna Matata Hostel at the heart of Lahaina on the island of Maui. Lahaina has many shops, restaurants, and historic sites. If you love the beach, you are in luck! It is only one minute away from the hostel!
Hakuna Matata offers air-conditioned female-only and mixed dorm rooms, as well as private rooms for guests. You can spend time with other visitors in the common areas or the relaxing outdoor gardens with an ocean view. If you want to cook during your stay, the hostel has a kitchen. There is free outdoor and beach equipment, including bikes, kayaks, and surfboards for you to borrow.
Guests enjoy the hostel's homey vibe, free beach equipment, and perfect location.
Hostel details
Address: 545A Front Street, Maui, USA.
Guest rating: 4.5 out of 5.
Price per night: from $52.
My Hawaii Hostel
My Hawaii Hostel, located near Kailua-Kona village, is a great hostel to explore the big island of Hawai'i. It is on the famous Ali'i Drive and has excellent access to popular beaches. You can walk to eateries, coffee shops, and beaches or take public transportation to further destinations from the hostel.
This hostel offers female or mixed dorms and private rooms. There is an indoor/outdoor communal space designed for fostering interaction. Guests have plenty of room to cook in the communal kitchen with a commercial fridge and outdoor BBQ area. You can borrow towels, boogie boards, and coolers and rent bikes and snorkel gear if you're heading to the beach.
Visitors appreciate the spotless facilities, friendly atmosphere, and rental equipment.
Hostel details
Address: 76-6241 Alii Drive, Suite 5, Kailua-Kona, USA.
Guest rating: 4.5 out of 5.
Price per night: from $40.
About our Hawaii hostel recommendations
Are you a solo traveler looking for a private room? Or a backpacker traveling around in a group wanting to stay in a cheap and cozy dorm? Above you will find the best hostels in Hawaii for all your needs.
Please note, we only list hostels that have an aggregated guest review rating of at least 4.0 out of 5. We aggregate all reviews from different booking sites and other unbiased review websites. Hence, you can be certain all hostels listed above offer an excellent value-for-money stay in Hawaii.
Check out our other articles about Hawaii:
Best boutique hotels in Hawaii